Hello :)
I have done TA for MTH coin and it seems it's going to be a little profit here.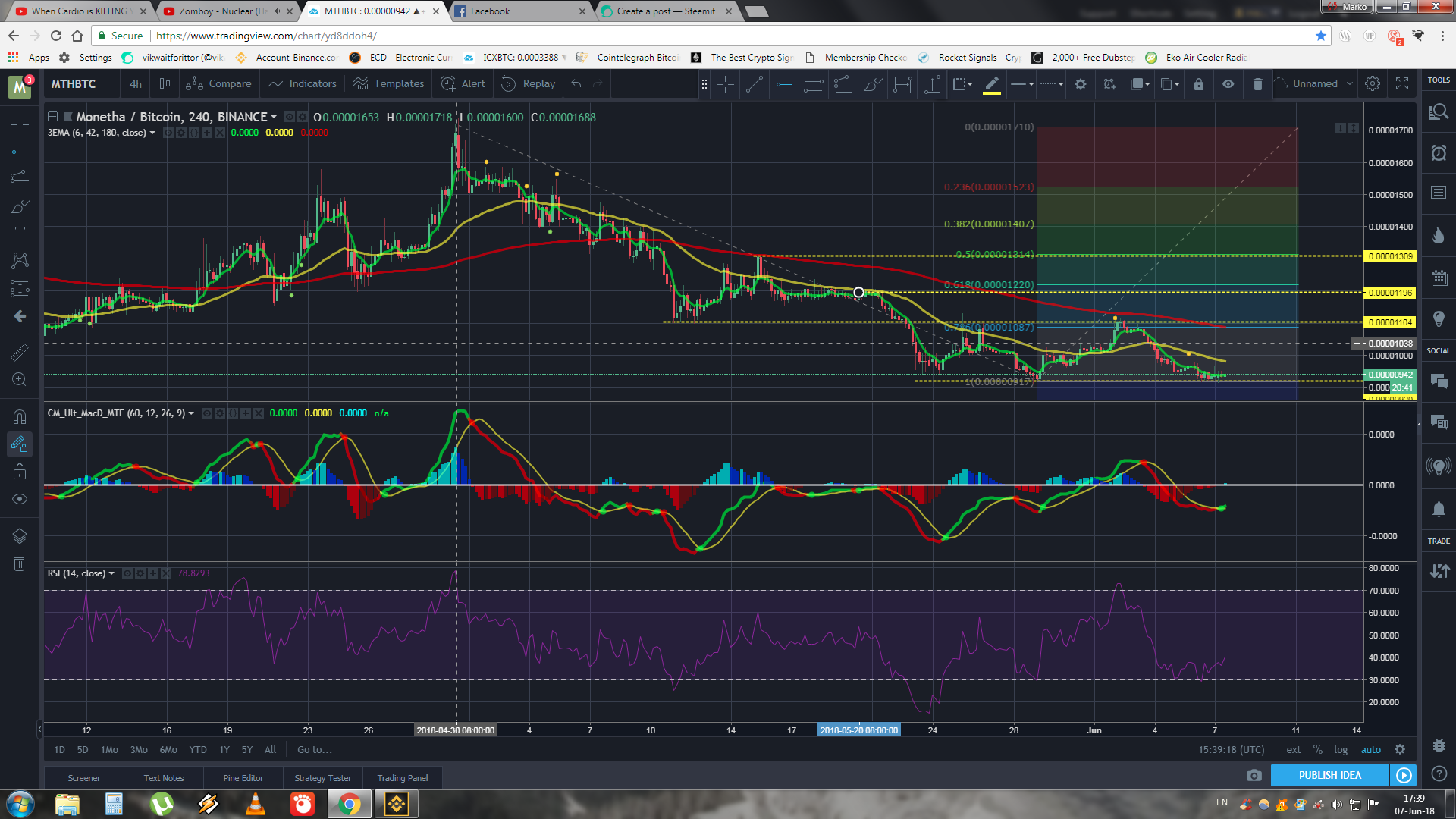 As you can see, MTH is touching the support line and is hitting the rock bottom, which is also confirming that the RSI is bellow 35 completely at the oversold territory. This is 4hour chart and it is a long buy.
MACD just had a crossover which means a buy signal.
Buy now at 942 and set up a stop loss respectively. It is going to be a minimum loss if the coin bleeds even further.
First thing we need to seea crossover of first and second EMA, right there you would be at profit but the first target would at the crossover of the third EMa, right at the resistance and the first target of Fibonacci.
If that breaks out, we could see a massive profit at the next resistance. Follow the price, move the stop loss and make profit, It is a good buy right now.
Buy at: 920-940
T1: 980-1000
T2: 1200
If you want more of my technical analysis and posts like this, please like, leave a comment and tell me what you think!