The last two weeks were crazy. Global markets corrected and last week it hit the ever so strong US market too. Due to a lag of time, I unfortunately missed a lot of good short opportunities, but I hope you were able to make some serious cash!
With the start of this week, we startet a sharp rebound!
I personally think that this is really just a rebound. Especially European markets show a very easy pattern and I think they will continue their downtrend.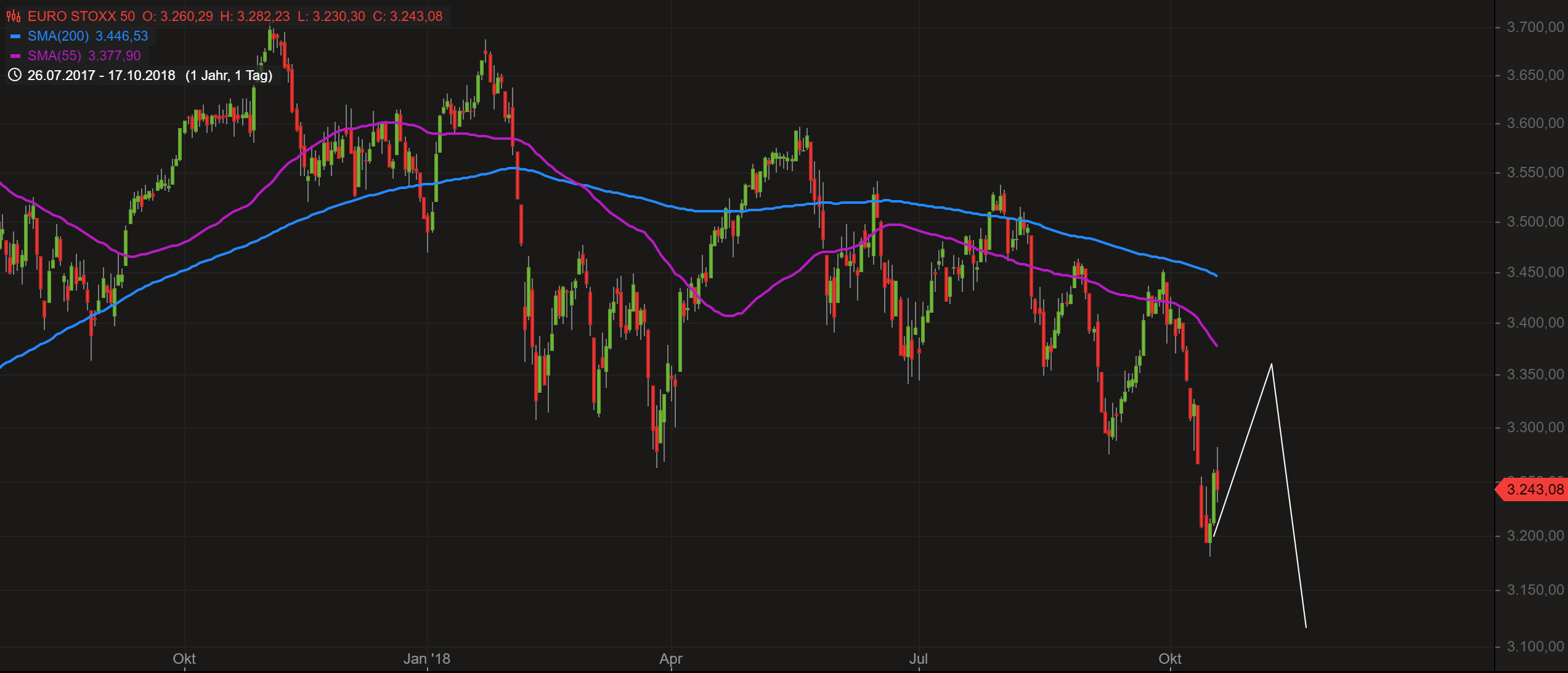 my approximate Eurostoxx prediction
So far the best trading approach for me in this volatile times was just following the market and trade both short and long opportunities (both indices and single stocks) depending on how the direction of the indices is. (So in the current example it would've been wise to build up long positions on Monday and Tuesday and sell them/build up short positions once we reach the turning point again.)
I'd like to know what your strategy in this environment is, so please feel free to write your perspectives in the comment section.