Buenas Noches, hemos llegado a la mitad de la semana, espero que todos mis fieles seguidores a mis publicaciones se encuentren muy bien y también los nuevos lectores que llegan cada día les doy la bienvenida, paso a compartir el cierre del mercado de criptomonedas para este día.
Good Night, we have arrived to the middle of the week, I hope that all my faithful followers to my publications are very well and also the new readers that arrive every day I welcome them, I pass to share the closing of the cryptocurrency market for this day.

El día de hoy mercado se genera cuarto incremento de manera consecutiva "1.83%" es buen resultado porque mercado sigue incrementando en la semana, ahora esperemos que esta semana y mes sea muy beneficioso para todos nosotros.
Today's market generated the fourth consecutive increase of "1.83%" is a good result because the market continues to increase during the week, now let's hope that this week and month will be very beneficial for all of us.


Graph

Hoy es un día positivo 👍 55% de las monedas terminan con incrementos de hasta el 2% por moneda.
Today is a positive day 👍 55% of the coins end up with increases of up to 2% per coin.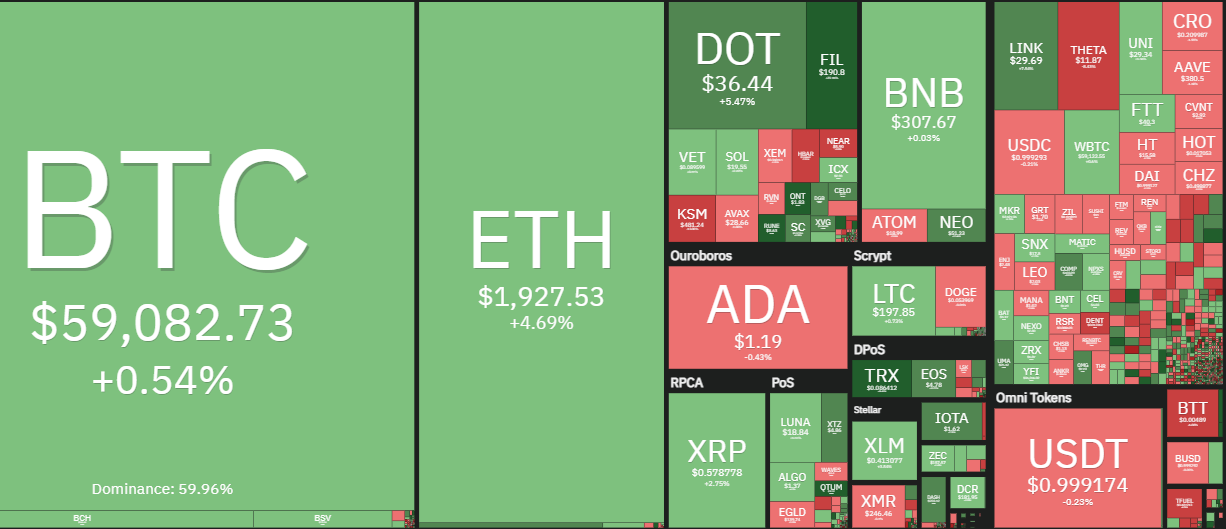 Colors of the Market

Para combatir la frustración hay que encontrar un equilibrio entre lo individual y lo colectivo: aprender a gestionar nuestra atención y a compartir el mundo con los demás. Adrián Triglia.
Combating frustration requires finding a balance between the individual and the collective: learning to manage our attention and to share the world with others. Adrián Triglia.


Designs Made to: sevillaespino