Comienza el fin de semana y los mejores deseos para todos ustedes mis queridos lectores, espero hoy sábado hallan podido pasar tiempo con sus familias y a quienes les toco ha tocado trabajar les deseo una jornada laboral muy productiva y si no pudieron pasar en familia el día de hoy aprovechen al máximo mañana domingo.
The weekend begins and the best wishes to all of you my dear readers, I hope that today you have been able to spend time with your families and those of you who have had to work, I wish you a very productive work day and if you could not spend today with your family, make the most of tomorrow, Sunday.

El día de hoy mercado se genera una correccion en el mercado no es muy alta "0.61%" algo que no me cansare de decirlo siempre las correciones son necesarias para que mercado se equilibre y asi logre obtener mejores resultados.
Today's market is generating a correction in the market is not very high "0.61%" something that I will not tire of saying always corrections are necessary for the market to balance and thus achieve better results.


Graph

Hoy es un día negativo 👎 97% de las monedas terminan con incrementos de hasta el 2% por moneda.
Today is a negative day 👎 97% of the coins end up with increases of up to 2% per coin.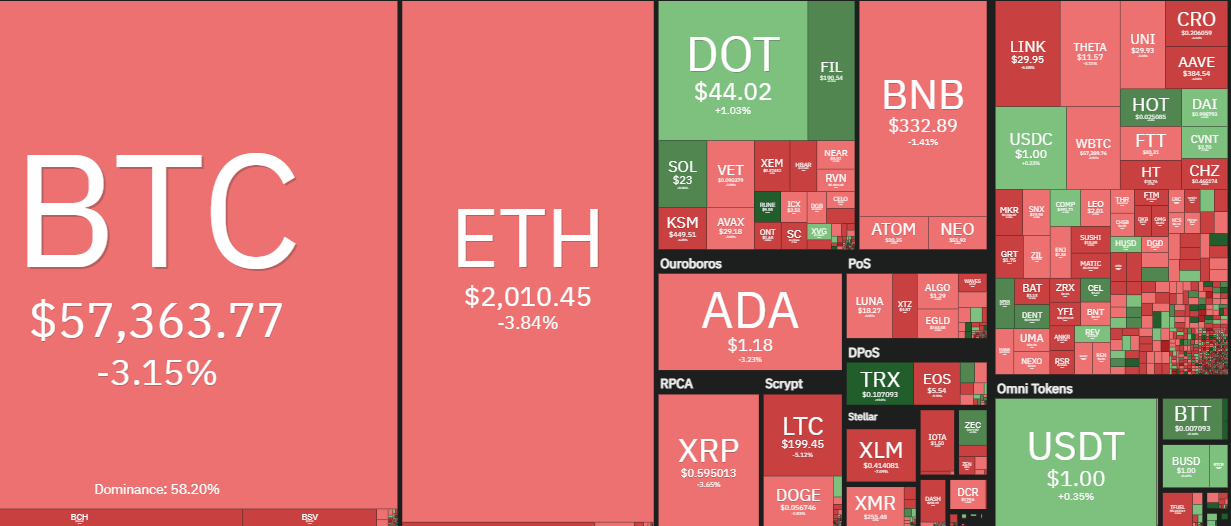 Colors of the Market

El mundo está lleno de magia que espera pacientemente a que nuestro ingenio se afine. Bertrand Russell.
The world is full of magic that patiently waits for our wits to be sharpened. Bertrand Russell.


Designs Made to: sevillaespino