Buenas Noches mis lectores gracias a Dios hemos terminado una semana mas de vida, espero hallan podido pasar tiempo necesario con la familia en este día de descanso y cargar las baterías para iniciar una semana de manera positiva.
Good Night my readers, thank God we have finished one more week of life, I hope you were able to spend some time with your family on this day of rest and charge your batteries to start a week in a positive way.

El día de hoy mercado se genera un incremento de "1.71%" con este ultimo incremento se finaliza la semana y podemos decir que ha sido positiva debido al aumento de 10.68% es un buen resultado esperemos que Abril sea un mes positivo.
Today's market generated an increase of "1.71%" with this last increase the week ends and we can say that it has been positive due to the increase of 10.68% is a good result and we hope that April will be a positive month.


Graph

Hoy es un día positivo 👍 96% de las monedas terminan con incrementos de hasta el 1% por moneda.
Today is a positive day 👍 96% of the coins end up with increases of up to 1% per coin.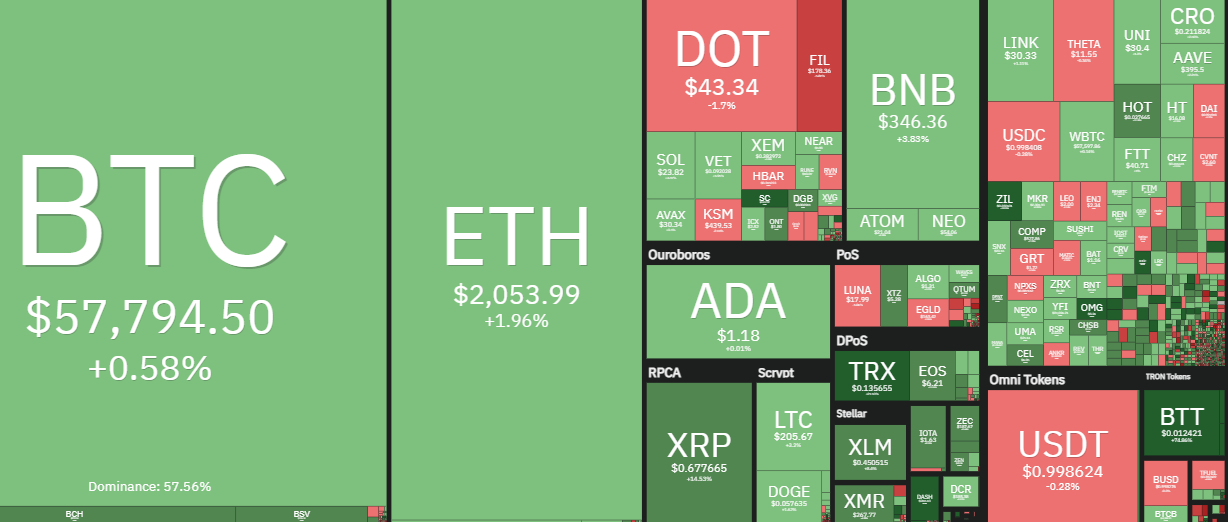 Colors of the Market

El hombre nunca ha hecho un material tan resistente como el alma resiliente. Bernard Williams.
Man has never made a material as resilient as the resilient soul. Bernard Williams.


Designs Made to: sevillaespino