Iniciamos una semana mas de vida asi como una nueva semana de jornada laboral en nuestro querido mundo de las criptomonedas, les deseo a todos sea de mucho exito para sus inversiones sean de corto o mediano plazo.
We start another week of life as well as a new week of work in our beloved world of cryptocurrencies, I wish you all much success for your investments whether they are short or medium term.

El día de hoy mercado se genera un incremento de "1.75%" que bueno iniciar la semana con incrementos ojala sea una buena señal para que mercado logre nuevos niveles esta semana.
Today's market generated an increase of "1.75%" which is good to start the week with increases, hopefully it is a good sign for the market to reach new levels this week.


Graph

Hoy es un día positivo 👍 97% de las monedas terminan con incrementos de hasta el 1.5% por moneda.
Today is a positive day 👍 97% of the coins end up with increases of up to 1.5% per coin.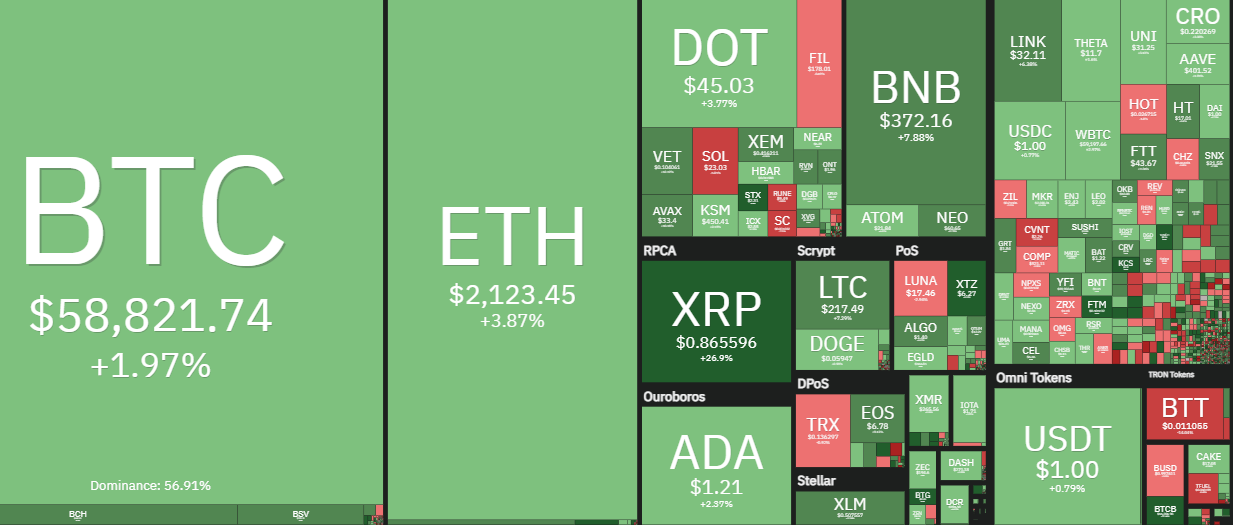 Colors of the Market

Alumbra el mañana con el hoy! Elizabeth Barrett Browning .
Light tomorrow with today! Elizabeth Barrett Browning .


Designs Made to: sevillaespino