Hoy es la segunda jornada de la semana del mercado de criptomonedas, esperemos halla sido un buen día para todos los traders, pasare a compartirles a todos cual ha sido el comportamiento de mercado en este dia.
Today's our second day of the cryptomarket week, hopefully it was a good day for all the traders, I will share with you what has been the market behavior on this day.

El día de hoy mercado se genera una pequeña caida de "0.22%" no es mucho pero en lo personla me da sensacion que es una correccion que necesita mercado para lograr nuevos aumentos al final de la semana.
Today's market generated a small drop of "0.22%" is not much but personally I have the feeling that it is a correction that the market needs to achieve new increases at the end of the week.


Graph

Hoy es un día negativo 👎 70% de las monedas terminan con perdidas de hasta el 1% por moneda.
Today is a negative day 👎 97% of the coins end up with losses of up to 1% per coin.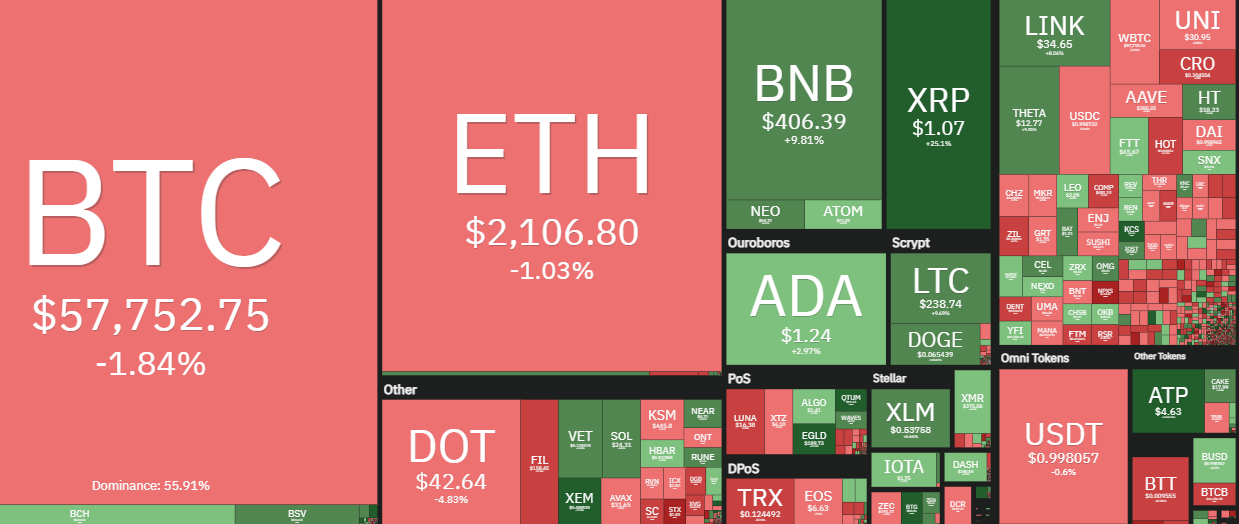 Colors of the Market

Vivimos unos 30.000 días, y en cada uno de ellos decidimos cambiar nuestra realidad... o bien dejarnos llevar. Bertrand Regader.
We live about 30,000 days, and in each one of them we decide to change our reality... or else let ourselves go. Bertrand Regader.


Designs Made to: sevillaespino