Hoy llegamos a la tercera jornada laboral, antes de comenzar quiero agradecer a los usuarios que me apoyan con sus votos así como a los nuevos usuarios que leen por primera vez mis post apoyando mis publicaciones, bueno ahora pasemos a lo importante de mis post que es saber cual ha sido cierre y comportamiento del mercado para hoy.
Today we arrive to the third working day, before starting I want to thank the users that support me with their votes as well as the new users that read for the first time my posts supporting my publications, well now let's move on to the important thing of my posts that is to know what has been the closing and behavior of the market for today.

El día de hoy mercado se genera una caida de "3.73%" es una fuerte correccion que sufre este dia pero no me sorprenderia que mercado se recupere durante el fin de semana por lo que solo nos tocaria ser pacientes y esperar que camino decidira mercado.
Today's market generated a fall of "3.73%" is a strong correction that suffers this day but I would not be surprised if the market recovers during the weekend so we just have to be patient and wait for the market to decide which way it will go.


Graph

Hoy es un día negativo 👎 99% de las monedas terminan con perdidas de hasta el 5% por moneda.
Today is a negative day 👎 99% of the coins end up with losses of up to 5% per coin.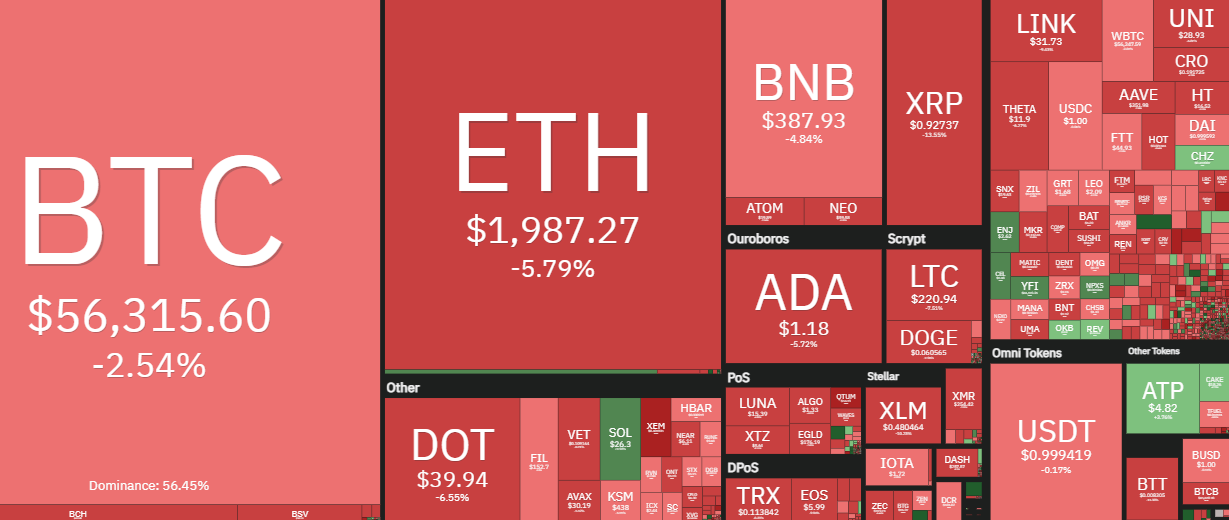 Colors of the Market

El pensamiento está sobrevalorado. Hay que pensar menos y sentir más. Nacho Cóller.
Thinking is overrated. We need to think less and feel more. Nacho Cóller.


Designs Made to: sevillaespino