Bueno llegamos al día viernes que viene acompañado con el fin de semana, ya falta poco para terminar la semana espero se mantenga ritmo del mercado y tengamos un fin de semana de buenas noticias o de estabilidad así como también les deseo a todos los que apoyan mis post tengan un agradable sábado y domingo.
Well my we arrive to next Friday with the weekend, I hope the market keeps up with us and we have a weekend of good news or stability as well as I wish all my supporters have a nice Saturday and Sunday.

El día de hoy mercado se genera nuevamente un incremento de "1.39%" con esto acumularia 5.38% de beneficio en las ultimas 48 horas.
Today's market is generated again an increase of "1.39%" with this would accumulate 5.38% profit in the last 48 hours.


Graph

Hoy es un día positivo 👍 95% de las monedas terminan con incrementos de hasta el 1% por moneda.
Today is a positive day 👍 95% of the coins end up with increases of up to 1% per coin.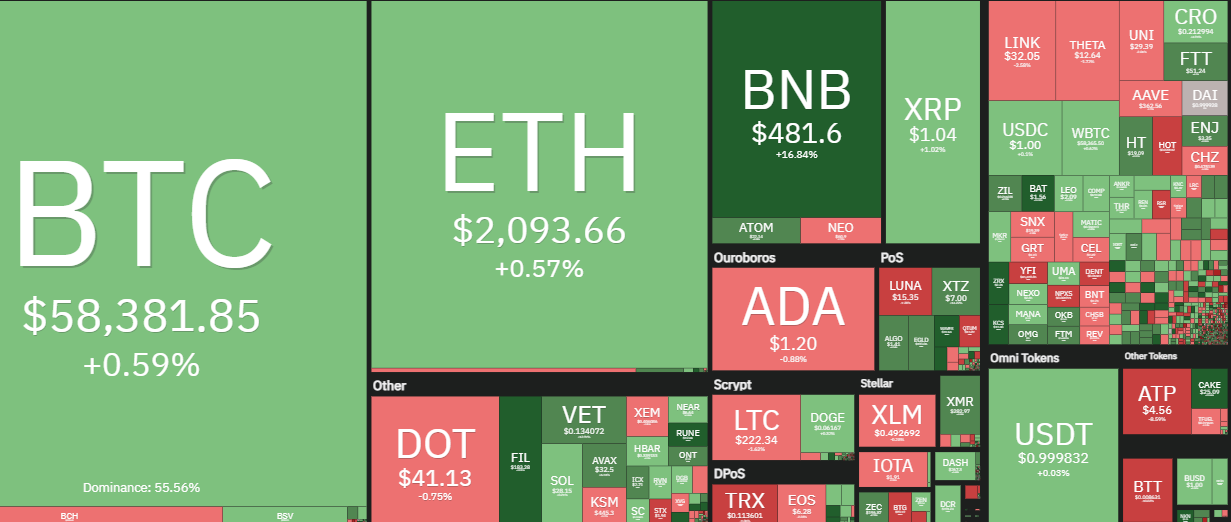 Colors of the Market

El pensamiento está sobrevalorado. Hay que pensar menos y sentir más. Nacho Cóller.
Thinking is overrated. We need to think less and feel more. Nacho Cóller.


Designs Made to: sevillaespino