Hoy llegamos a la tercera jornada laboral, antes de comenzar quiero agradecer a los usuarios que me apoyan con sus votos así como a los nuevos usuarios que leen por primera vez mis post apoyando mis publicaciones, bueno ahora pasemos a lo importante de mis post que es saber cual ha sido cierre y comportamiento del mercado para hoy.
oday we arrive to the third working day, before starting I want to thank the users that support me with their votes as well as the new users that read for the first time my posts supporting my publications, well now let's move on to the important thing of my posts that is to know what has been the closing and behavior of the market for today.

El día de hoy mercado se genera la quinta caida de manera consecutiva y la tercera de esta semana siendo hoy "4.37%" lo perdido esperemos que mercado logre obtener una recuperacion durante la segunda mitad de la semana.
Today's market generated the fifth consecutive fall and the third of this week being today's "4.37%" loss. Hopefully, the market will be able to recover during the second half of the week.


Graph

Hoy es un día negativo 👎 99% de las monedas terminan con perdidas de hasta el 6% por moneda.
Today is a negative day 👎 9% of the coins end up with losses of up to 6% per coin.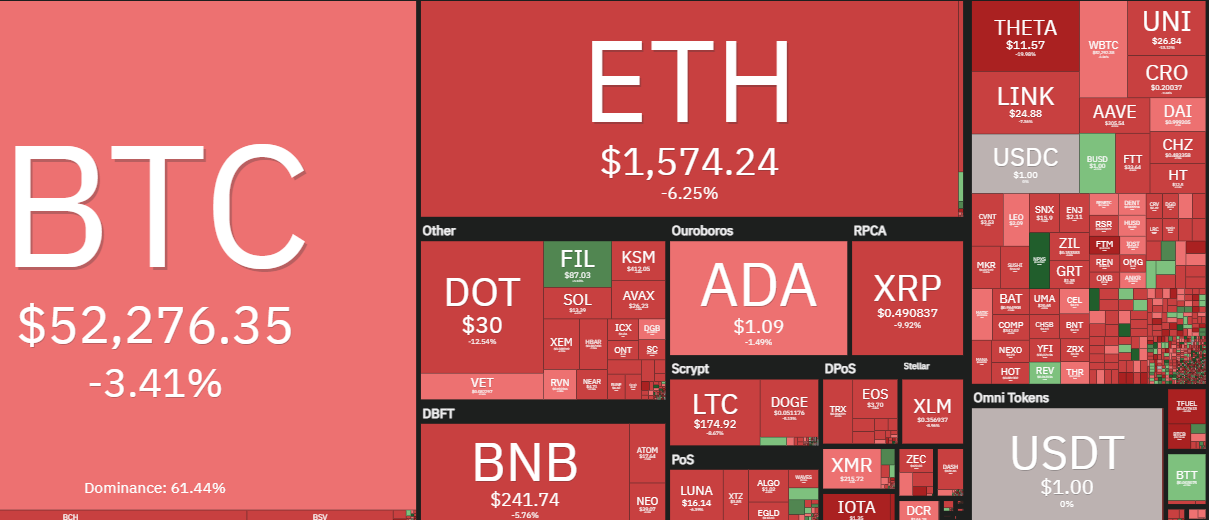 Colors of the Market

La victoria siempre es posible para quien se niega a rendirse. Napoleon Hill.
Victory is always possible for those who refuse to give up. Napoleon Hill.


Designs Made to: sevillaespino