Bueno llegamos al día viernes que viene acompañado con el fin de semana, ya falta poco para terminar la semana espero se mantenga ritmo del mercado y tengamos un fin de semana de buenas noticias o de estabilidad así como también les deseo a todos los que apoyan mis post tengan un agradable sábado y domingo.
Well my we arrive to next Friday with the weekend, I hope the market keeps up with us and we have a weekend of good news or stability as well as I wish all my supporters have a nice Saturday and Sunday.

El día de hoy mercado se genera el segundo incremento de la semana muy superior al del dia de ayer "4.71%" tocaria esperar si el fin de semana esta de nuestro lado para que se logre recuperar mercado.
Today's market generated the second increase of the week, much higher than yesterday's "4.71%". We will have to wait if the weekend is on our side for the market to recover.


Graph

Hoy es un día positivo 👍 97% de las monedas terminan con incrementos de hasta el 4.50% por moneda.
Today is a positive day 👍 97% of the coins end up with increases of up to 4.50% per coin.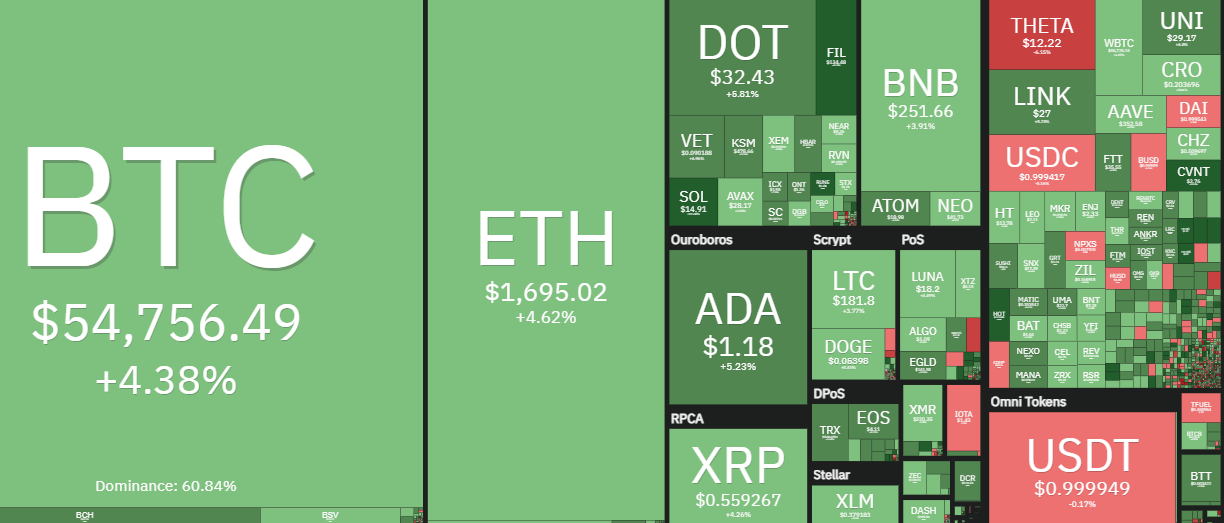 Colors of the Market

La música es la poesía del aire. Jean Paul Richter.
Music is the poetry of the air. Jean Paul Richter.


Designs Made to: sevillaespino