Comienza el fin de semana y los mejores deseos para todos ustedes mis queridos lectores, espero hoy sábado hallan podido pasar tiempo con sus familias y a quienes les toco ha tocado trabajar les deseo una jornada laboral muy productiva y si no pudieron pasar en familia el día de hoy aprovechen al máximo mañana domingo.
The weekend begins and the best wishes to all of you my dear readers, I hope that today you have been able to spend time with your families and those of you who have had to work, I wish you a very productive work day and if you could not spend today with your family, make the most of tomorrow, Sunday.
El día de hoy mercado se genera tercer incremento de manera consecutiva ".
Today's market generated the second increase of the week, much higher than yesterday's "4.71%". We will have to wait if the weekend is on our side for the market to recover.


Graph

Hoy es un día positivo 👍 90% de las monedas terminan con incrementos de hasta el 2% por moneda.
Today is a positive day 👍 90% of the coins end up with increases of up to 2% per coin.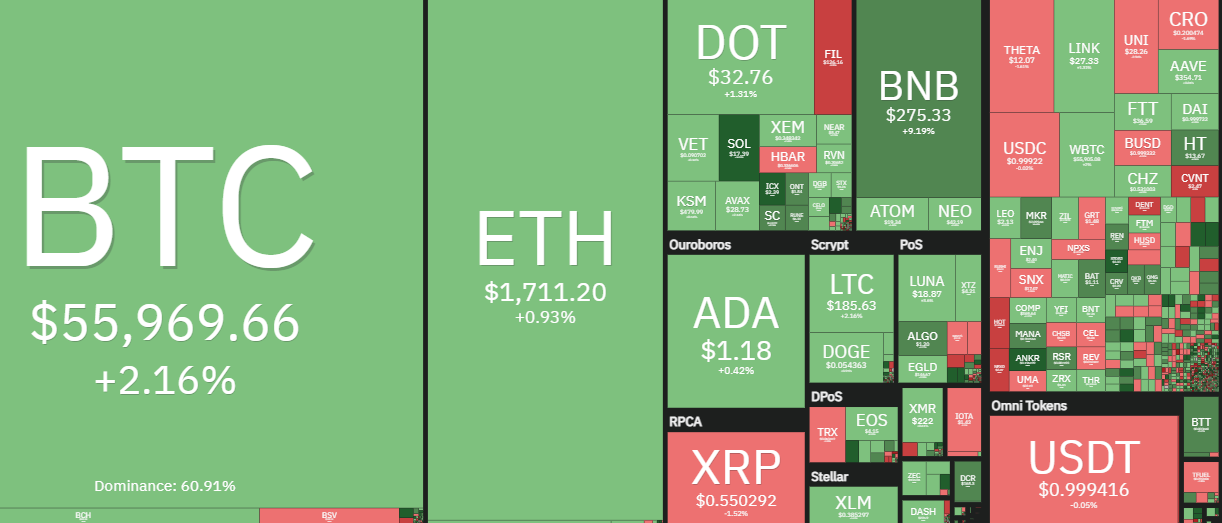 Colors of the Market

Las verdaderas historias de amor nunca terminan. Richard Bach.
True love stories never end. Richard Bach.


Designs Made to: sevillaespino