Iniciamos una semana mas de vida asi como una nueva semana de jornada laboral en nuestro querido mundo de las criptomonedas, les deseo a todos sea de mucho exito para sus inversiones sean de corto o mediano plazo.
We start another week of life as well as a new week of work in our beloved world of cryptocurrencies, I wish you all much success for your investments whether they are short or medium term.

El día de hoy mercado se genera un incremento de "3.52%" un muy buen resultado para iniciar la semana unicamente nos queria esperar que pasaria en la semana si continuara una secuencia positiva o si esta estable.
Today's market generated an increase of "3.52%", a very good result to start the week. We just wanted to wait and see what would happen during the week if a positive sequence would continue or if it would be stable.


Graph

Hoy es un día positivo 👍 97% de las monedas terminan con incrementos de hasta el 4% por moneda.
Today is a positive day 👍 97% of the coins end up with increases of up to 4% per coin.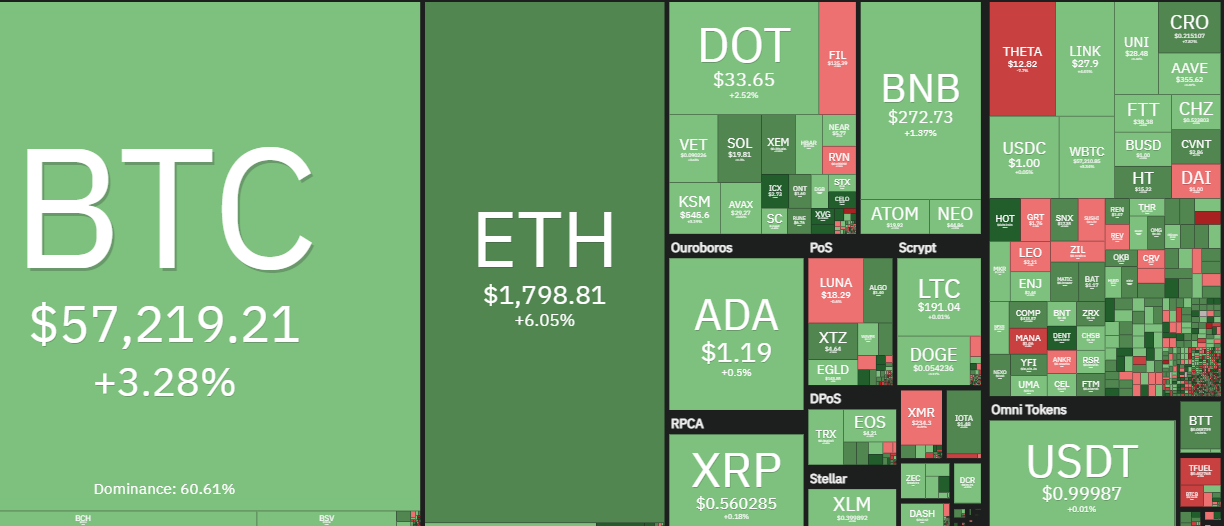 Colors of the Market

Si nunca has fallado, nunca has vivido. Hunter S. Thompson.
If you have never failed, you have never lived. Hunter S. Thompson.


Designs Made to: sevillaespino