Hoy es la segunda jornada de la semana del mercado de criptomonedas, esperemos halla sido un buen día para todos los traders, pasare a compartirles a todos cual ha sido el comportamiento de mercado en este dia.
Today's our second day of the cryptomarket week, hopefully it was a good day for all the traders, I will share with you what has been the market behavior on this day.

El día de hoy mercado se genera un nuevo incremento "2.53%" siempre estos resultados son buenos si al final de la semana generan un cierre positivo esperemos como terminaremos la semana.
Today's market generated a new increase of "2.53%" always these results are good if at the end of the week they generate a positive closing, let's hope how we will end the week.


Graph

Hoy es un día positivo 👍 70% de las monedas terminan con incrementos de hasta el 1.8% por moneda.
Today is a positive day 👍 70% of the coins end up with increases of up to 1.8% per coin.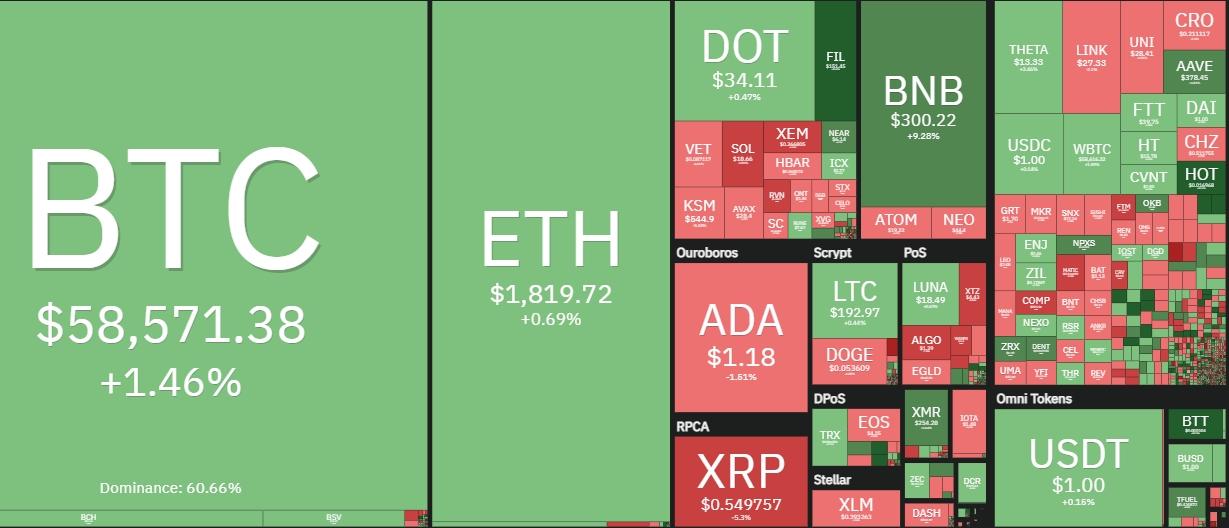 Colors of the Market

De las dificultades nacen milagros. Jean de la Bruyère.
Miracles are born out of difficulties. Jean de la Bruyère.


Designs Made to: sevillaespino