Hoy llegamos a la tercera jornada laboral, antes de comenzar quiero agradecer a los usuarios que me apoyan con sus votos así como a los nuevos usuarios que leen por primera vez mis post apoyando mis publicaciones, bueno ahora pasemos a lo importante de mis post que es saber cual ha sido cierre y comportamiento del mercado para hoy.
Today we arrive to the third working day, before starting I want to thank the users that support me with their votes as well as the new users that read for the first time my posts supporting my publications, well now let's move on to the important thing of my posts that is to know what has been the closing and behavior of the market for today.

El día de hoy mercado se genera un tercer incremento de manera consecutiva "1.83%" no es ni mucho pero tampoco es poco lo mas importante es que mercado esta incrementando, por otro lado hoy es el ultimo dia del mes puedo decir que ha sido muy bueno debido a que se obtuvo un aumento de 33.30% esperemos que el mes de Abril este a nuestro favor.
Today the market generated a third consecutive increase "1.83%" is not much but it is not little either, the most important thing is that the market is increasing, on the other hand today is the last day of the month I can say that it has been very good because we obtained an increase of 33.30%, let's hope that the month of April will be in our favor.


Graph

Hoy es un día positivo 👍65% de las monedas terminan con incrementos de hasta el 0.80% por moneda.
Today is a positive day 👍 65% of the coins end up with increases of up to 0.80% per coin.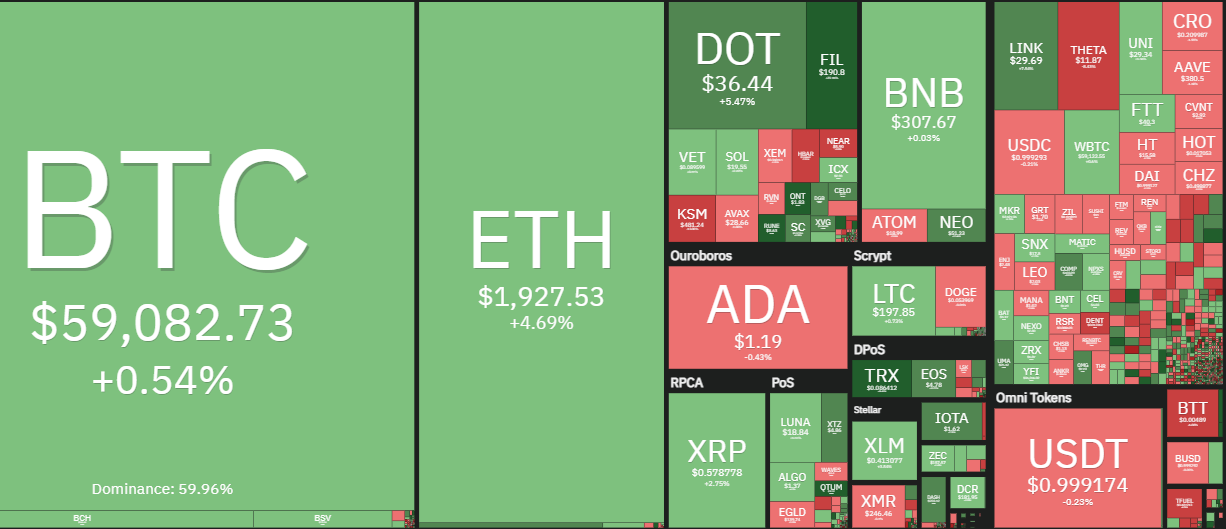 Colors of the Market

La vida es como el jazz... mejor si es improvisada. George Gershwin.
Life is like jazz... better if it is improvised. George Gershwin.


Designs Made to: sevillaespino