The long awaited holiday is over! So fast. The memories remained and from them I will feed myself for a long time. So many pictures and memories ...
Our memories, some are the same ... others differ a bit, I mean my wife and me. I try now to show more the memories of his wife although they are powerful and for me especially that I was a witness to all.
Well, beyond all those specific to the seaside vacation ... water, sun, beach there is an almost fatal attraction, shopping!
So we will start our little shopping getaway, easy summer shopping. Even though the lady in the picture seems to be interested in this wall full of photos, like a Facebook wall, she is thinking about the purchases she will make soon. The two running gentlemen, I think they are interested in buying something. Only I don't, I'm just an observer.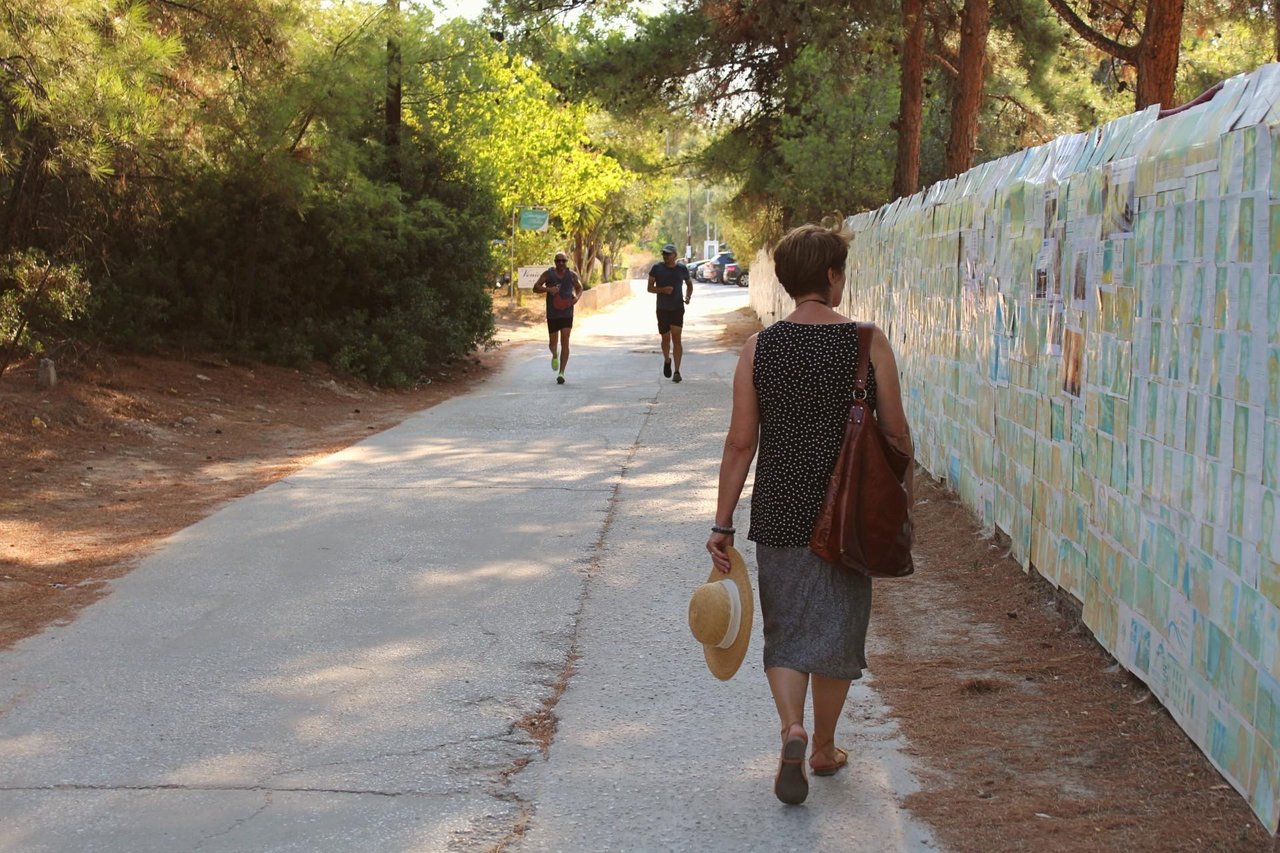 I forgot to locate, the small shopping from the small shops and stalls in Limenaria and Potos from the Greek island of Thassos. Let's see the offer: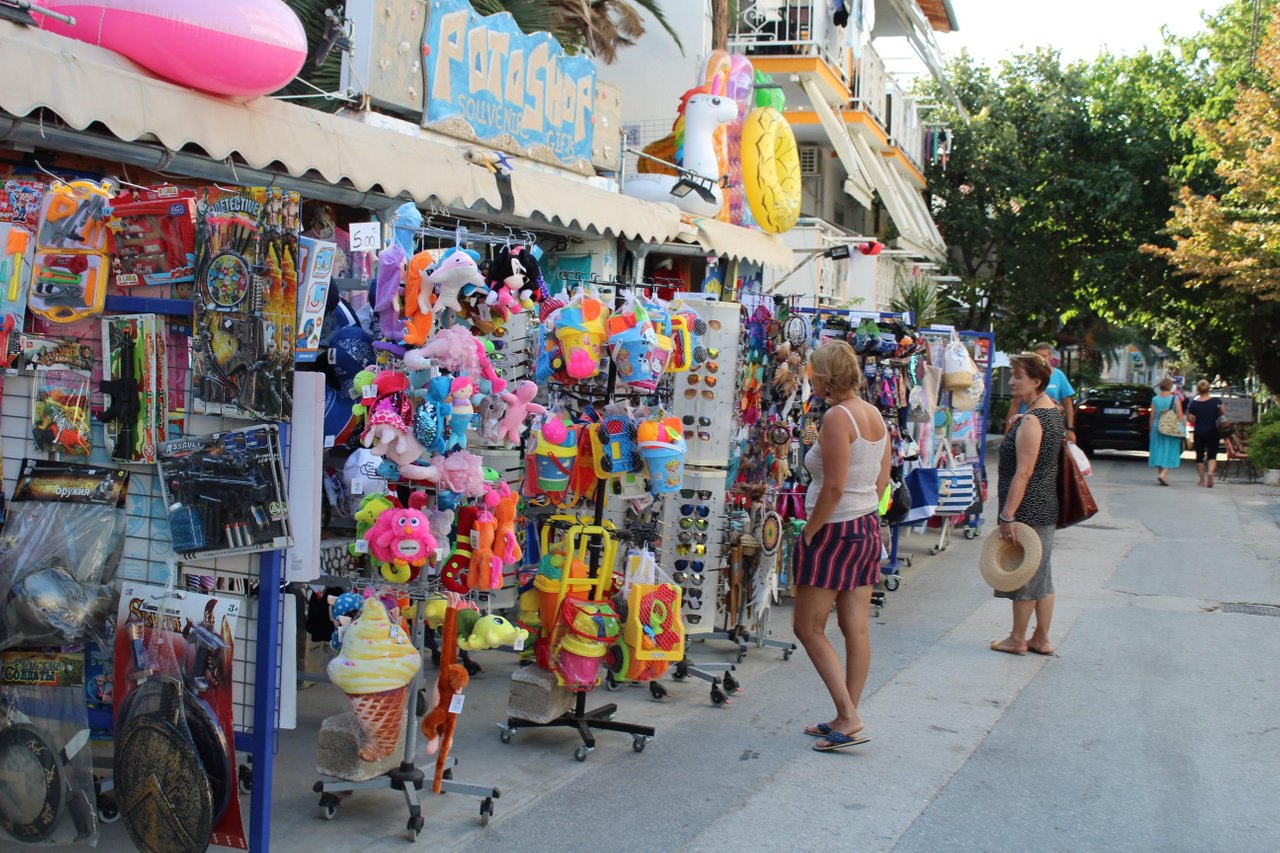 The holiday offer, very colorful, made especially to attract children but my wife has a soul and a child's heart so he can't miss looking for something, no matter how small ...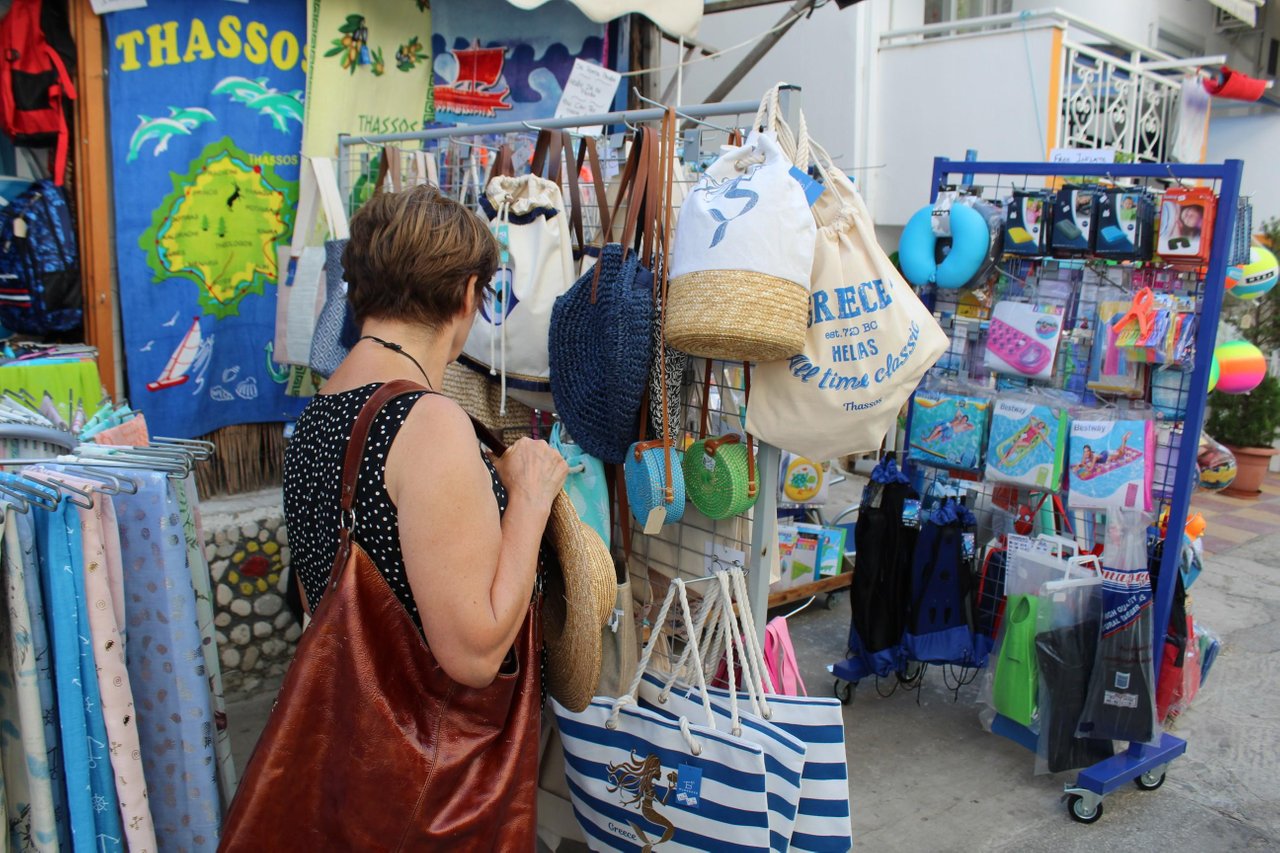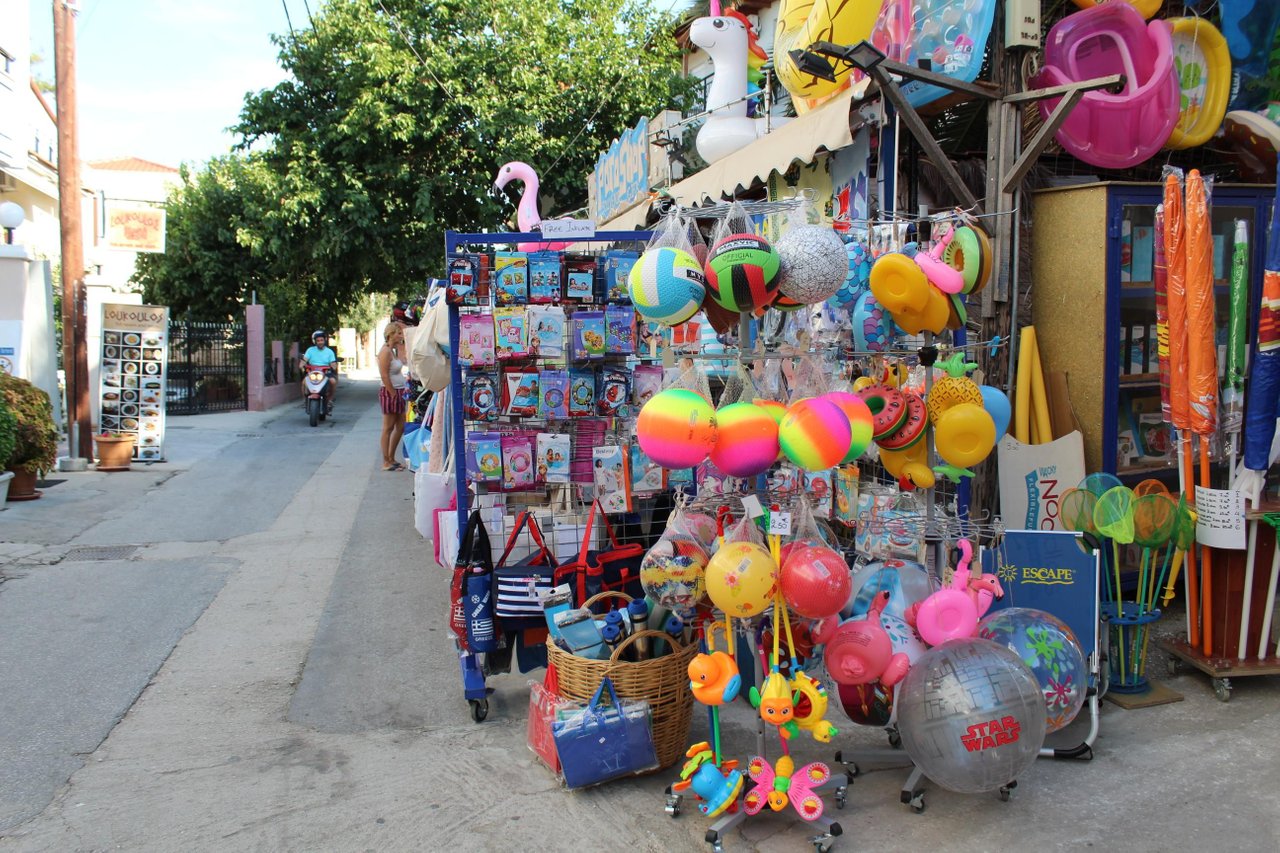 Great competition, everyone is looking for something, wants something, a souvenir, a gift for those at home.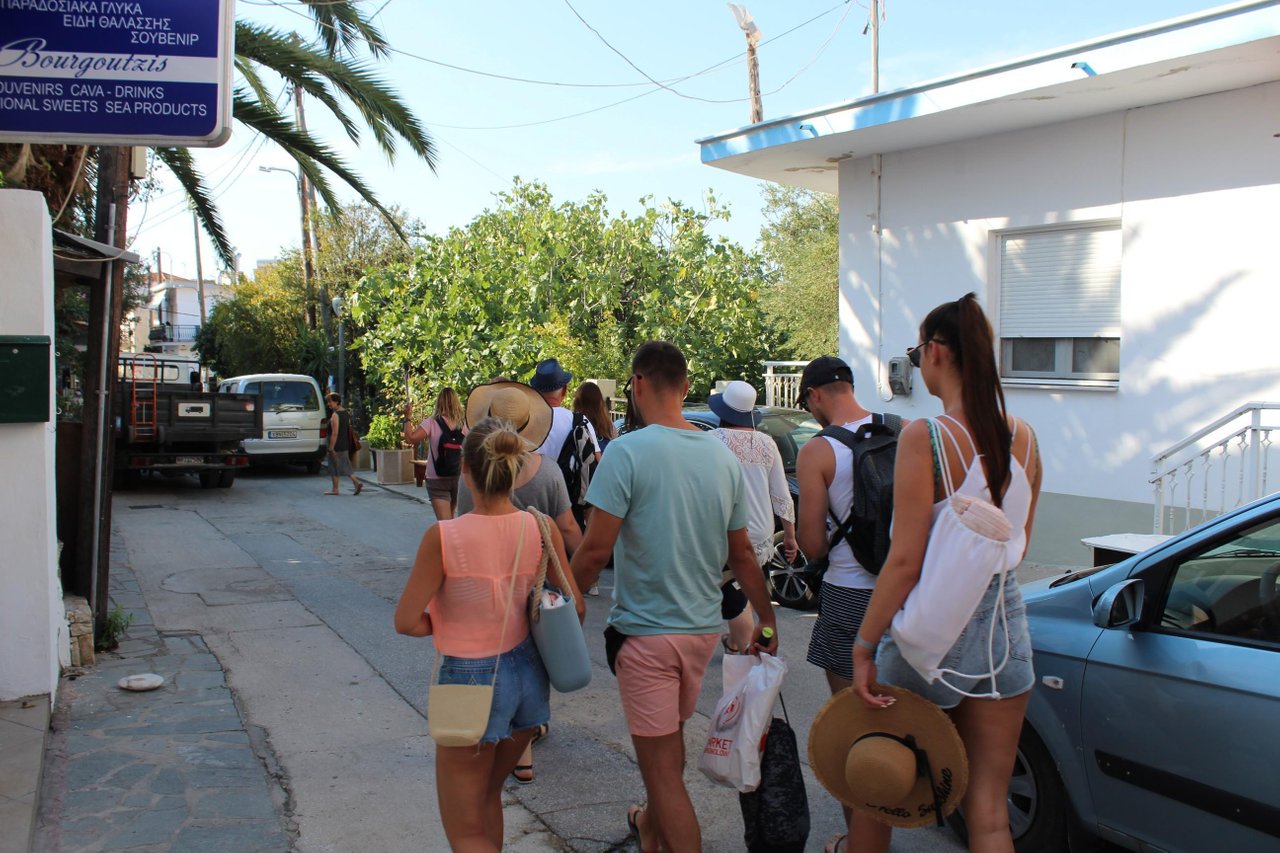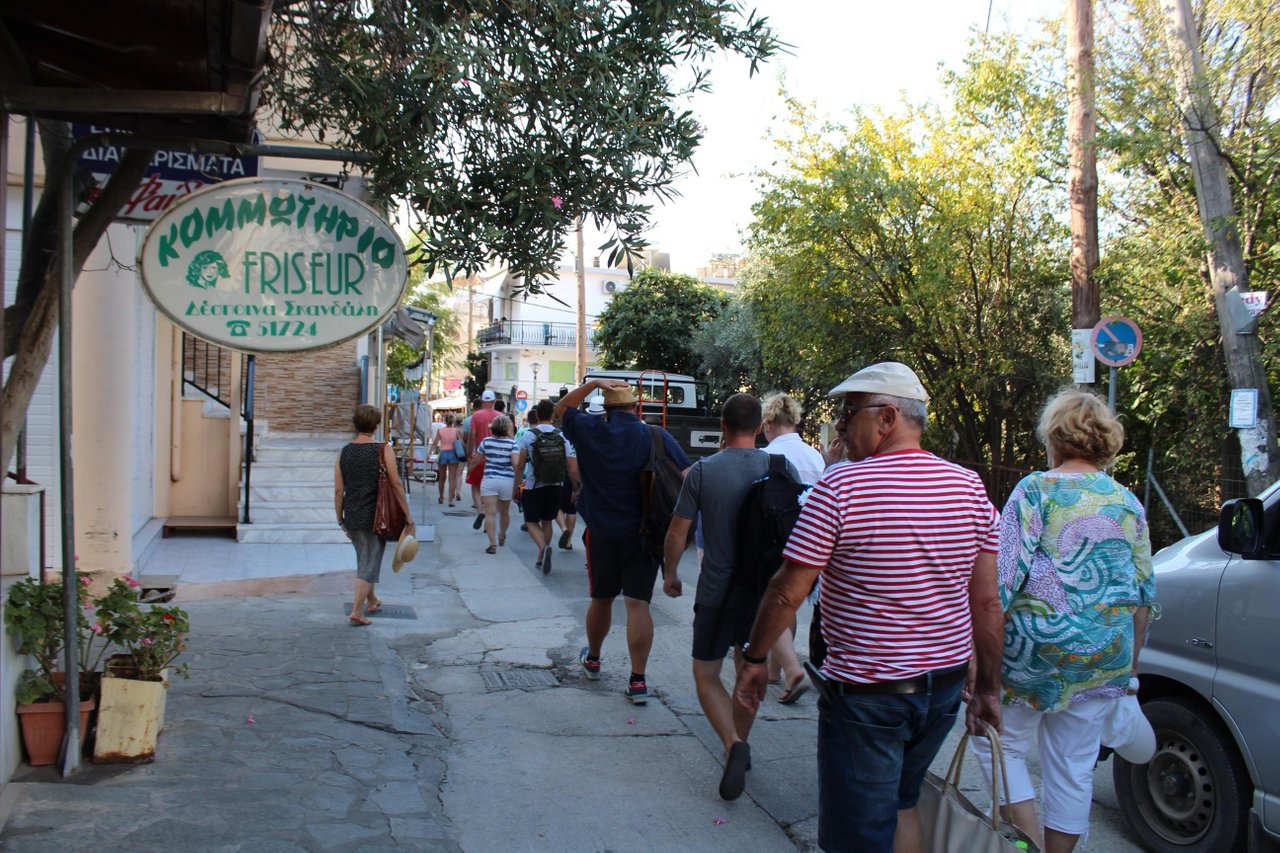 So it's time to go into a store where most of the items are made by the seller, a well-known clay artist.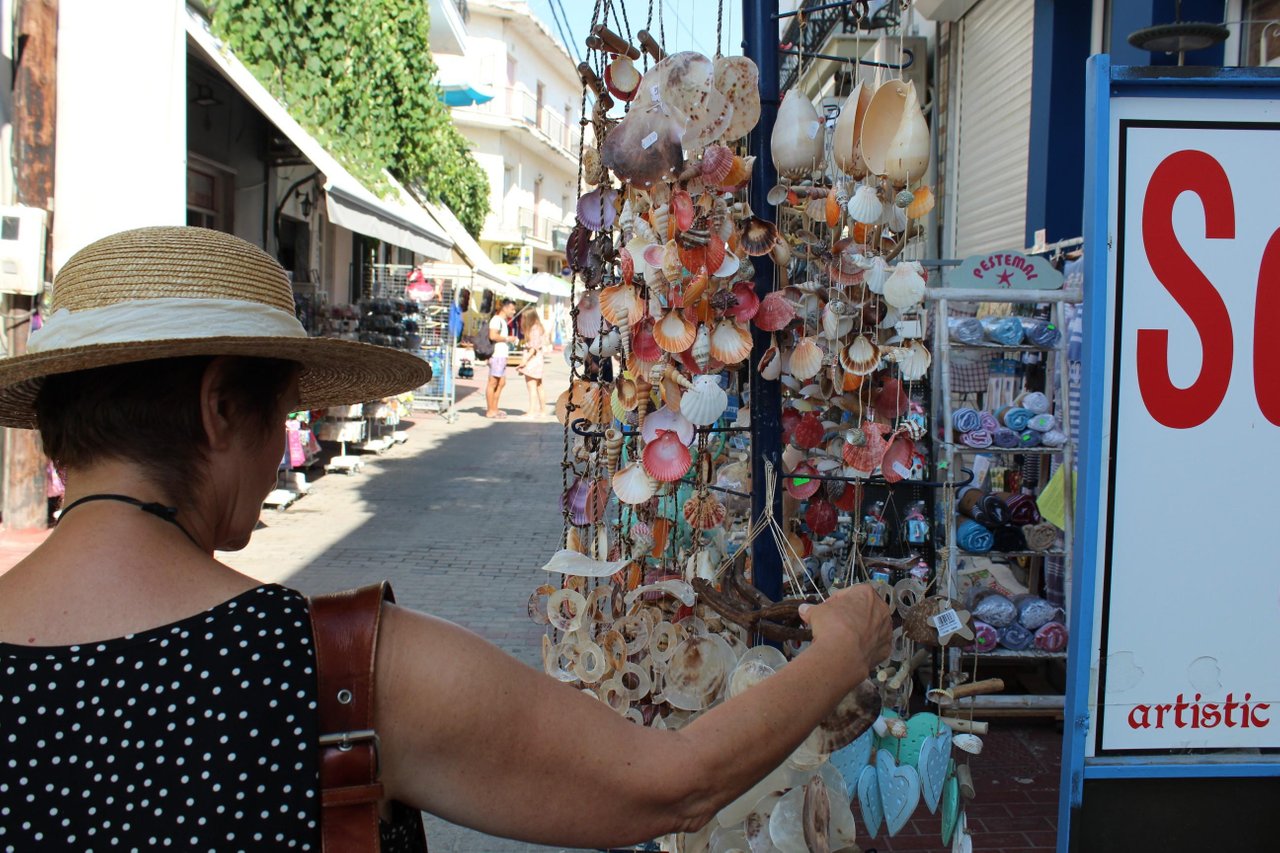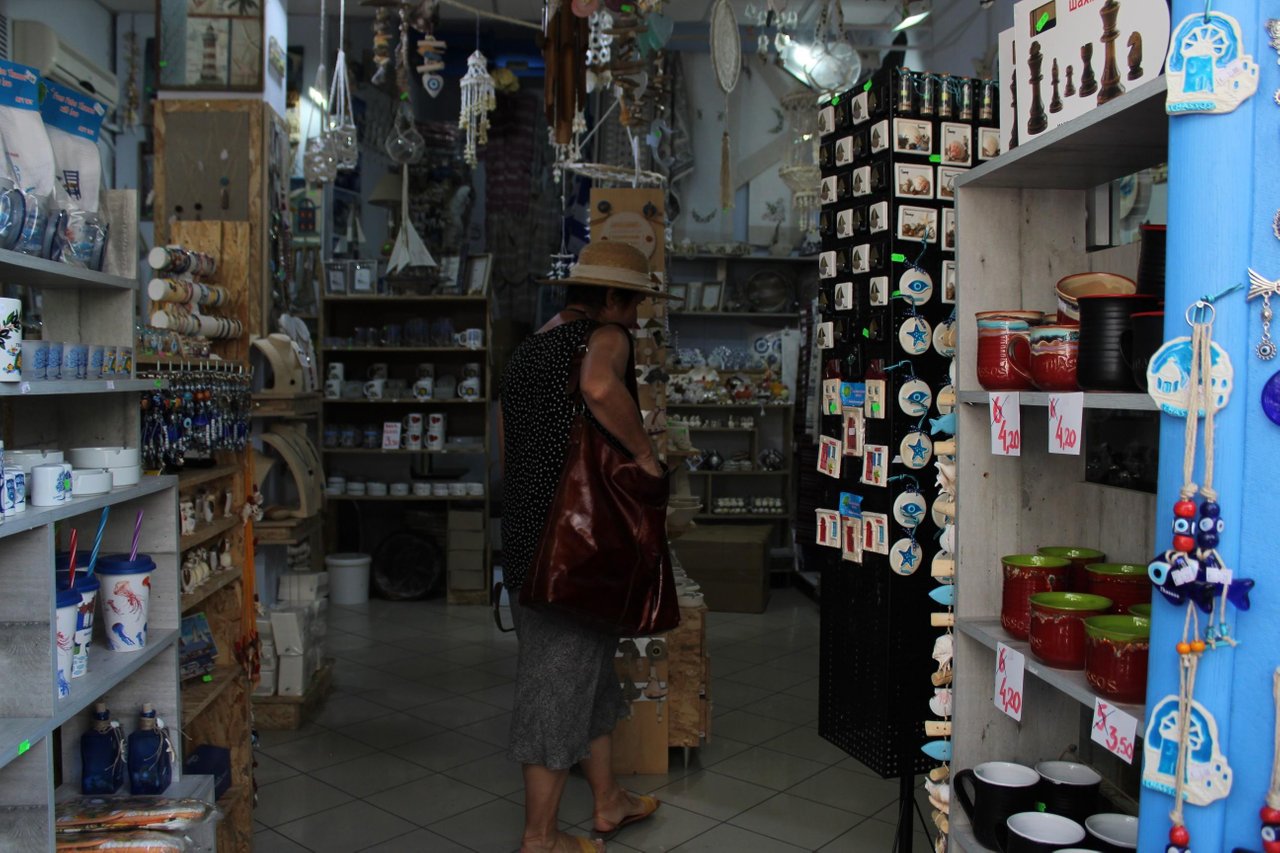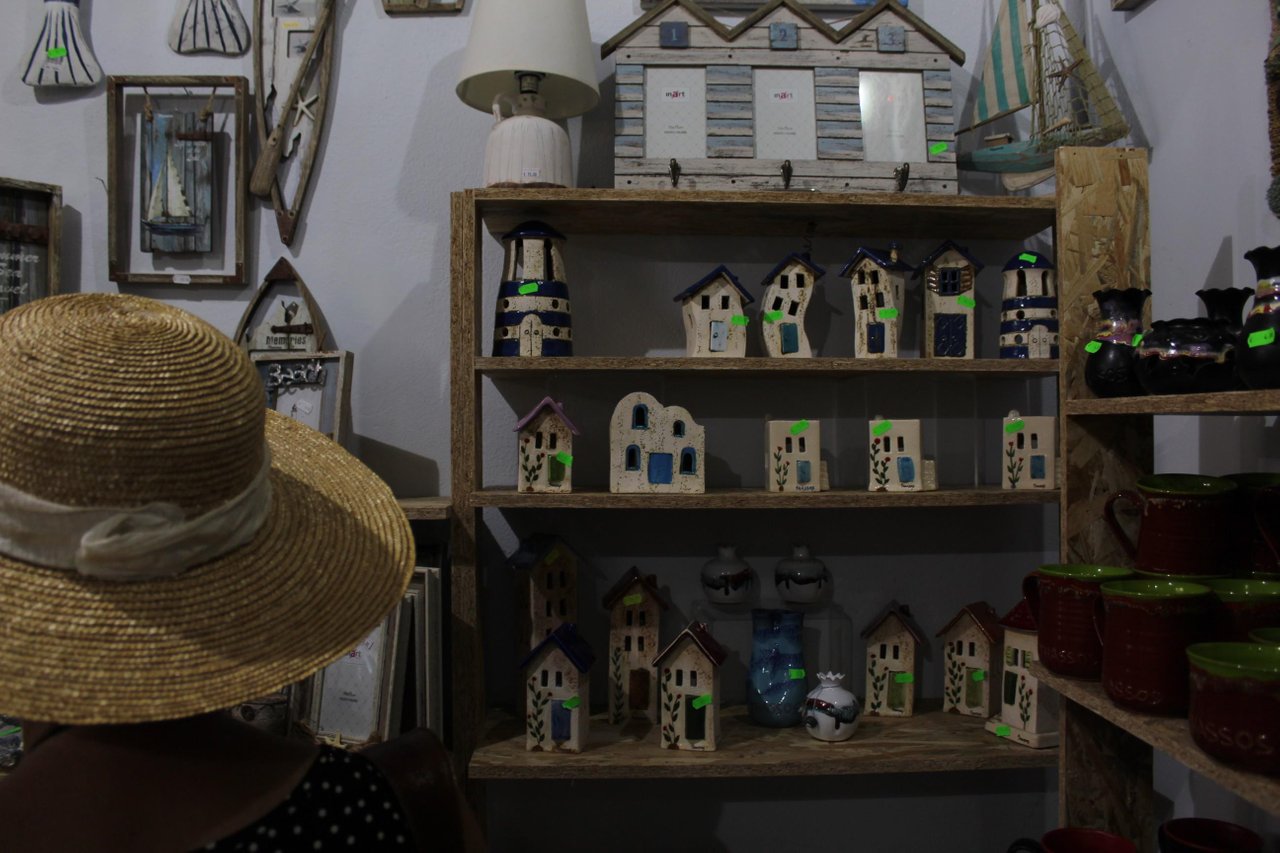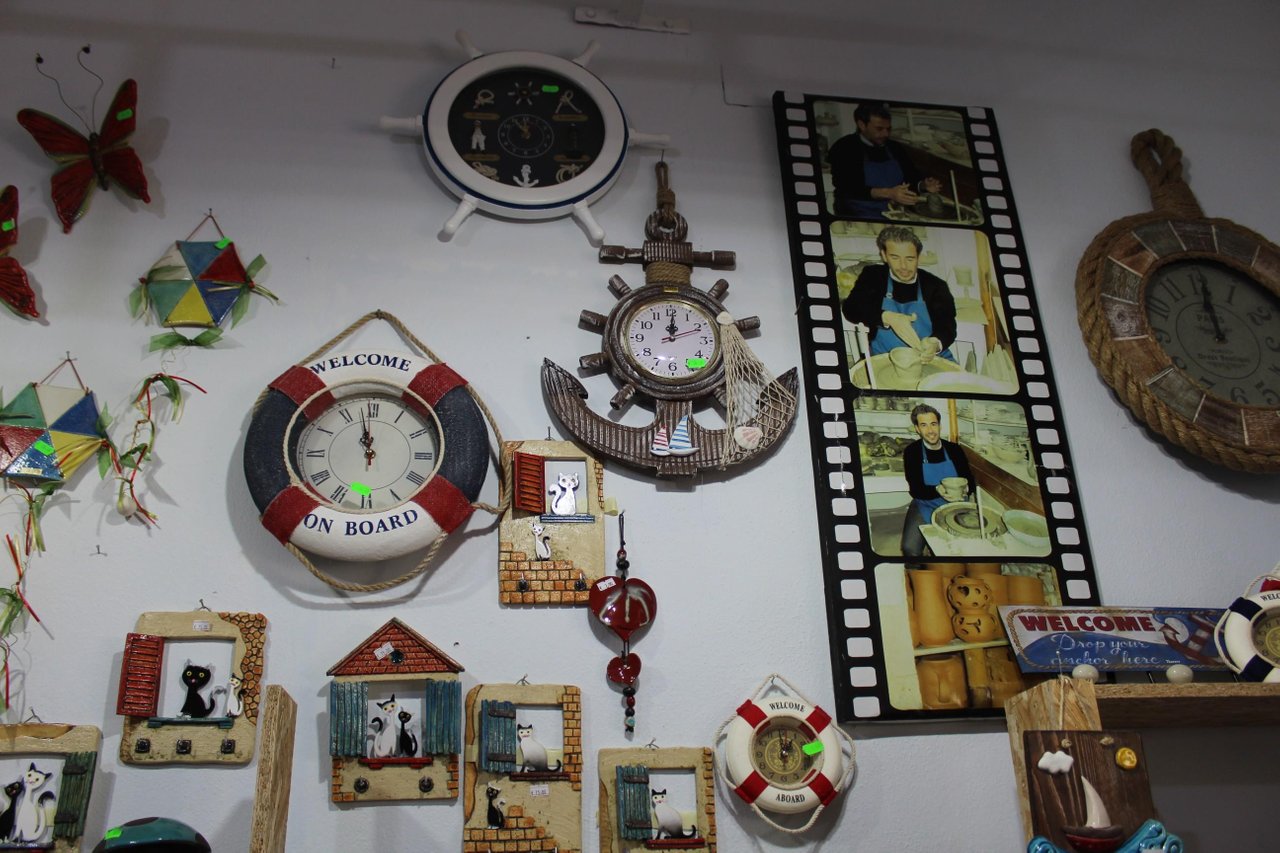 A place where you cannot leave empty handed. My wife confirmed the rule. But a real buyer, a real seeker must change the theme and the store, from the cheapest to the ones to which you have to count more money. This is how I lower my money for beer (not me, actually!).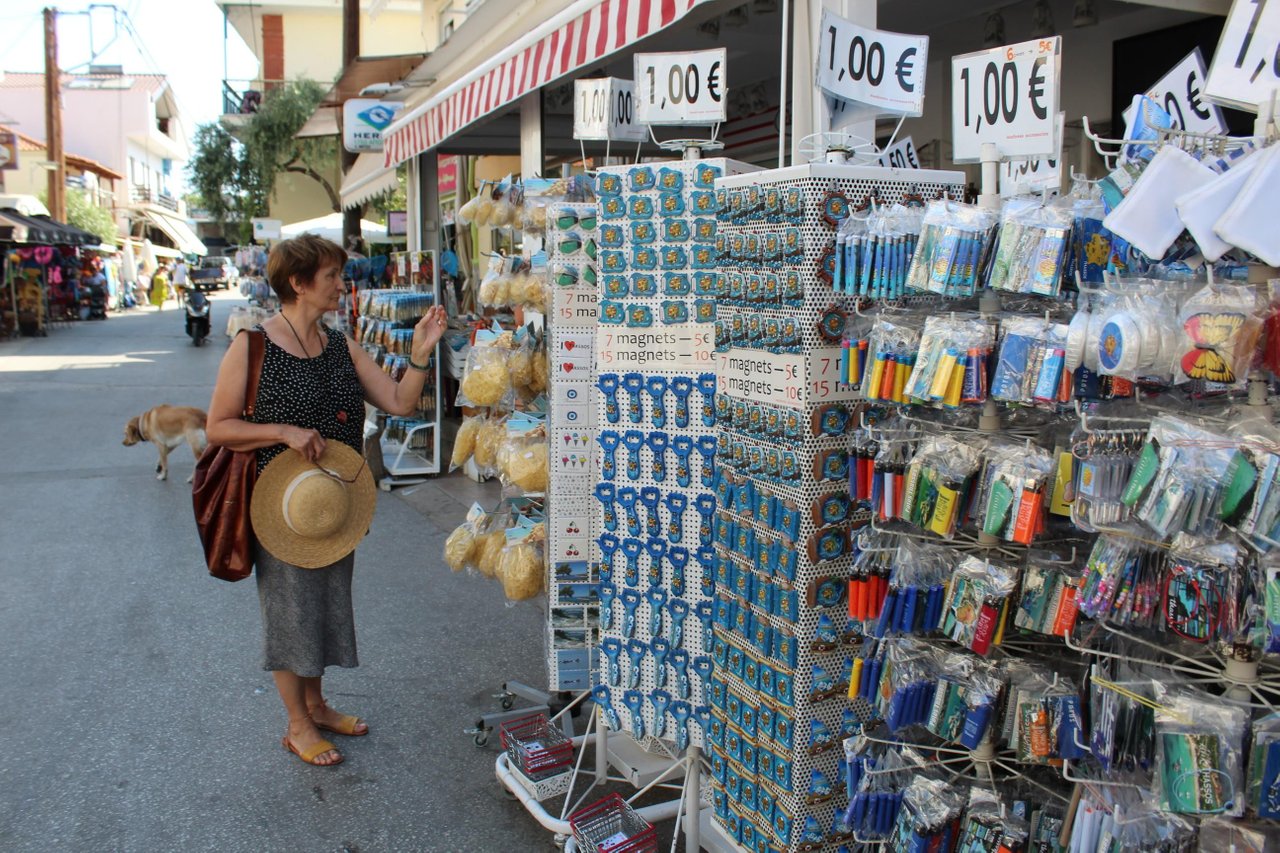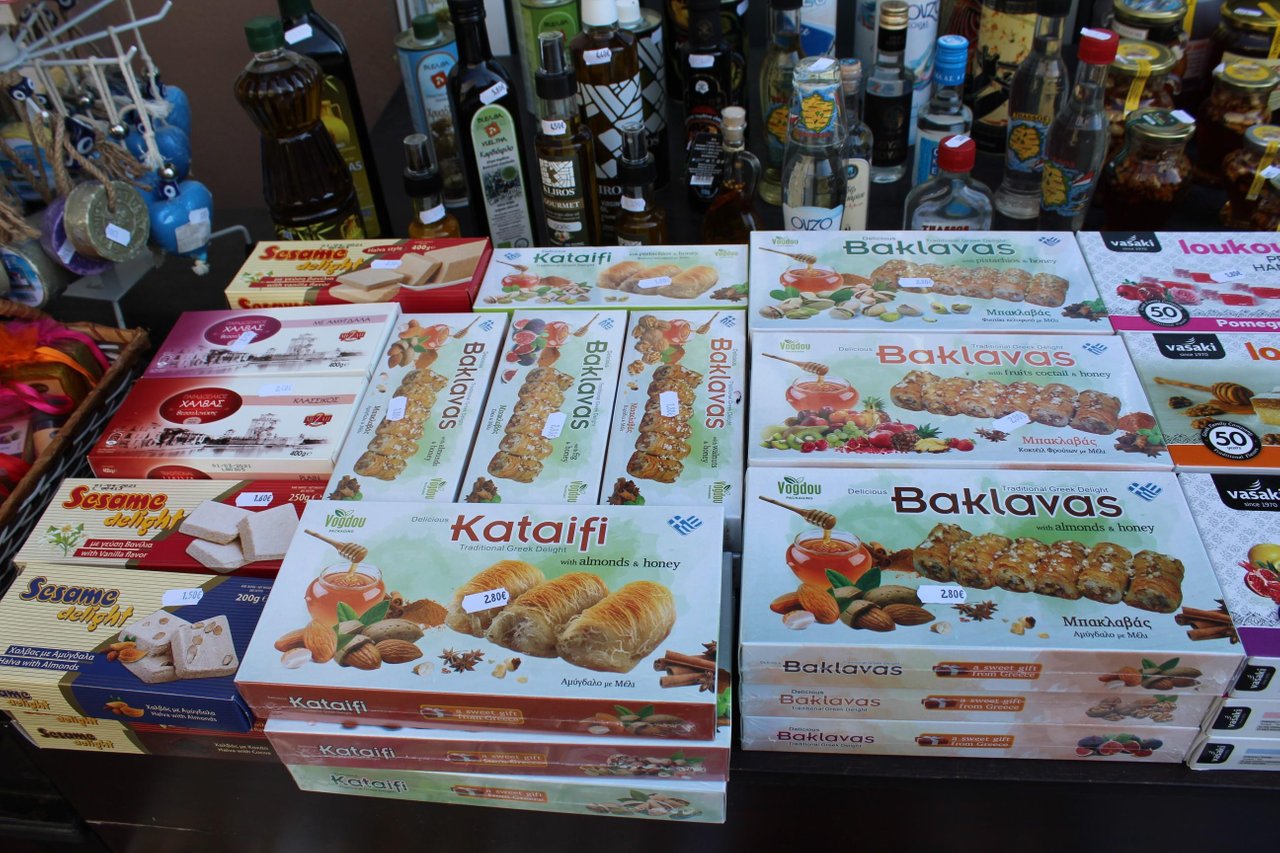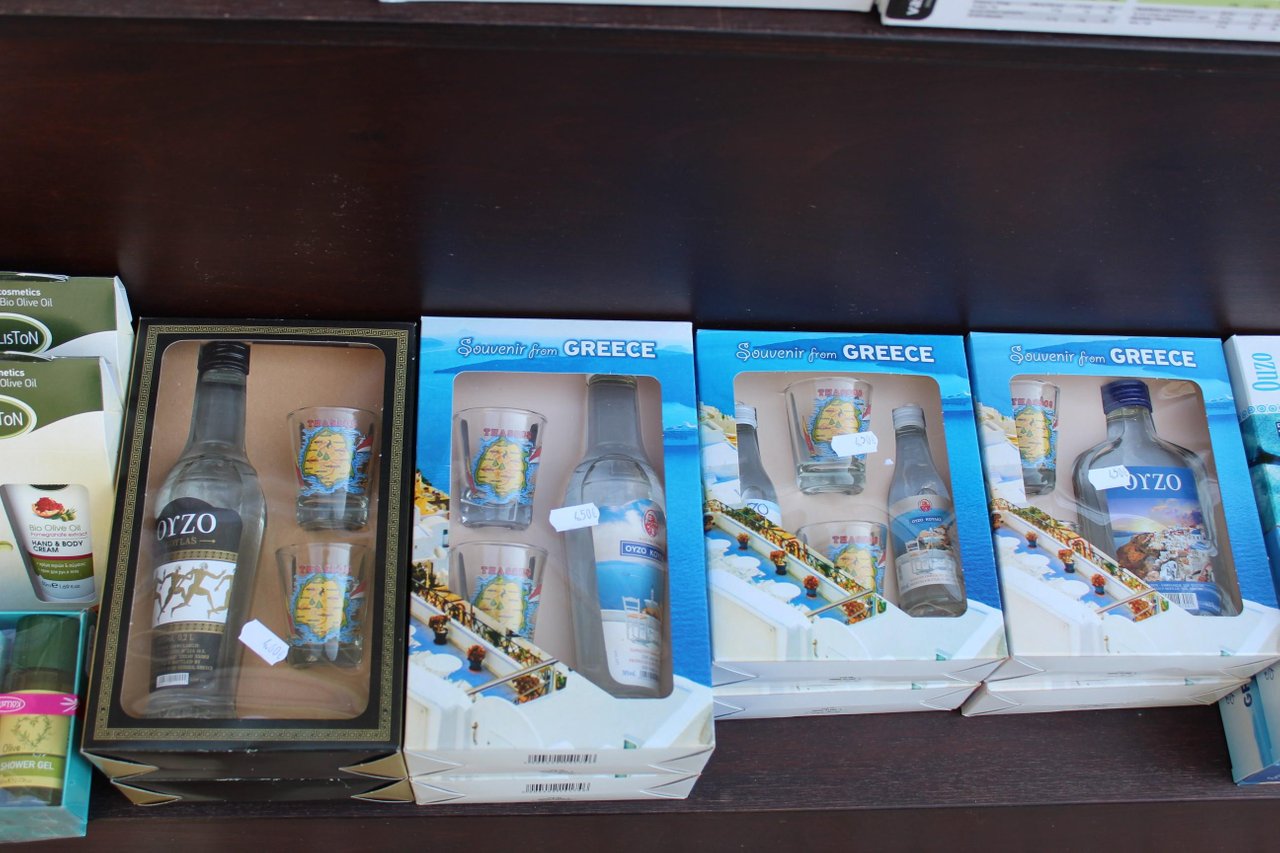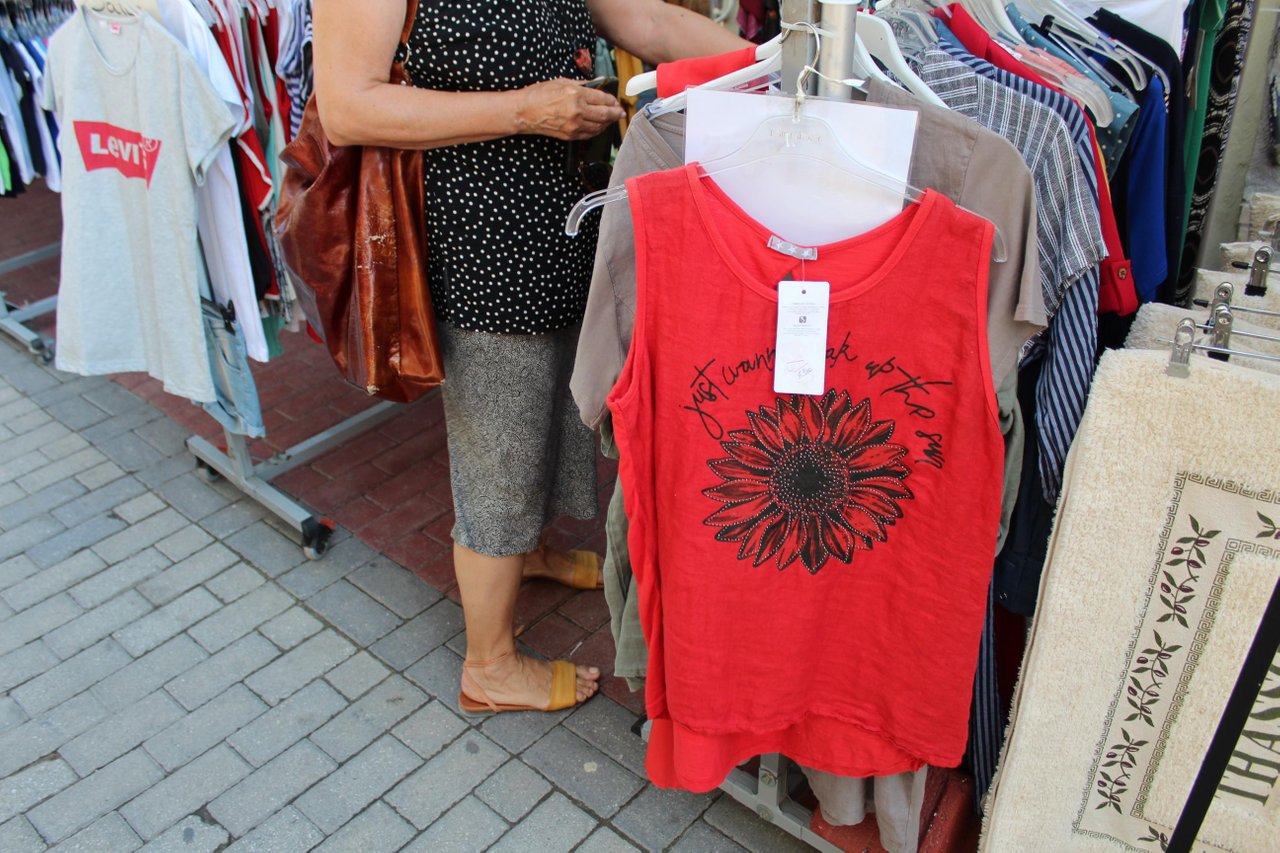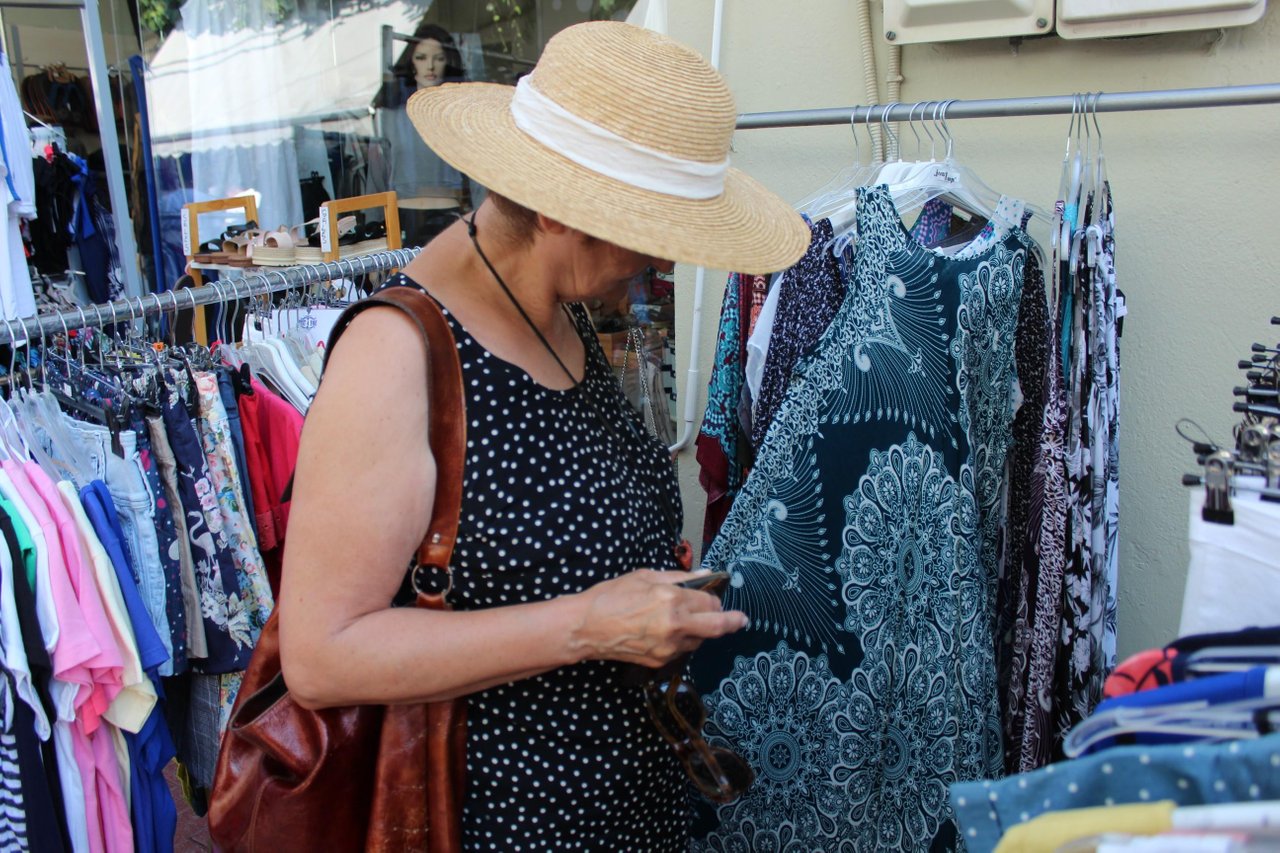 All the streets are full of stalls, you can't get past them without even taking a look.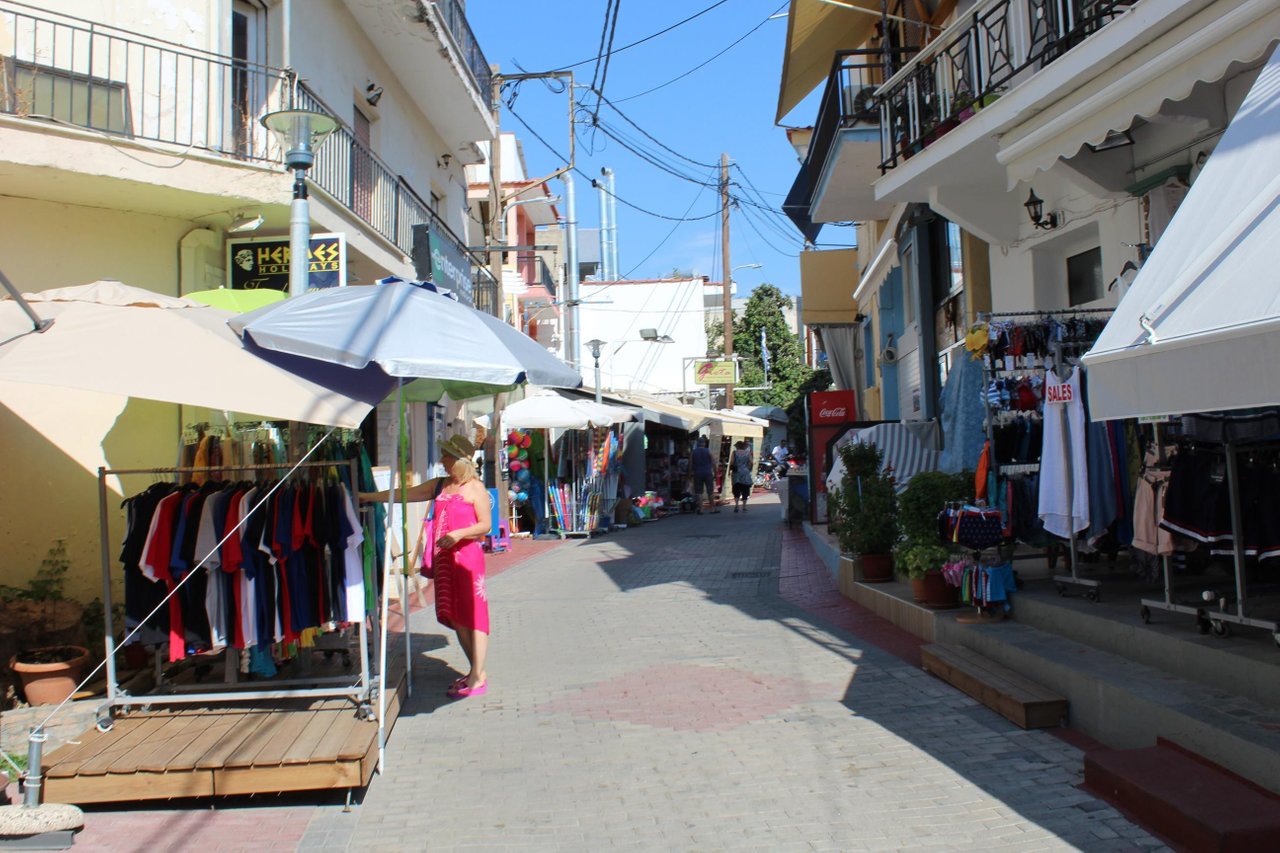 Some products that stop any woman passing by, rightfully so. Handmade soap!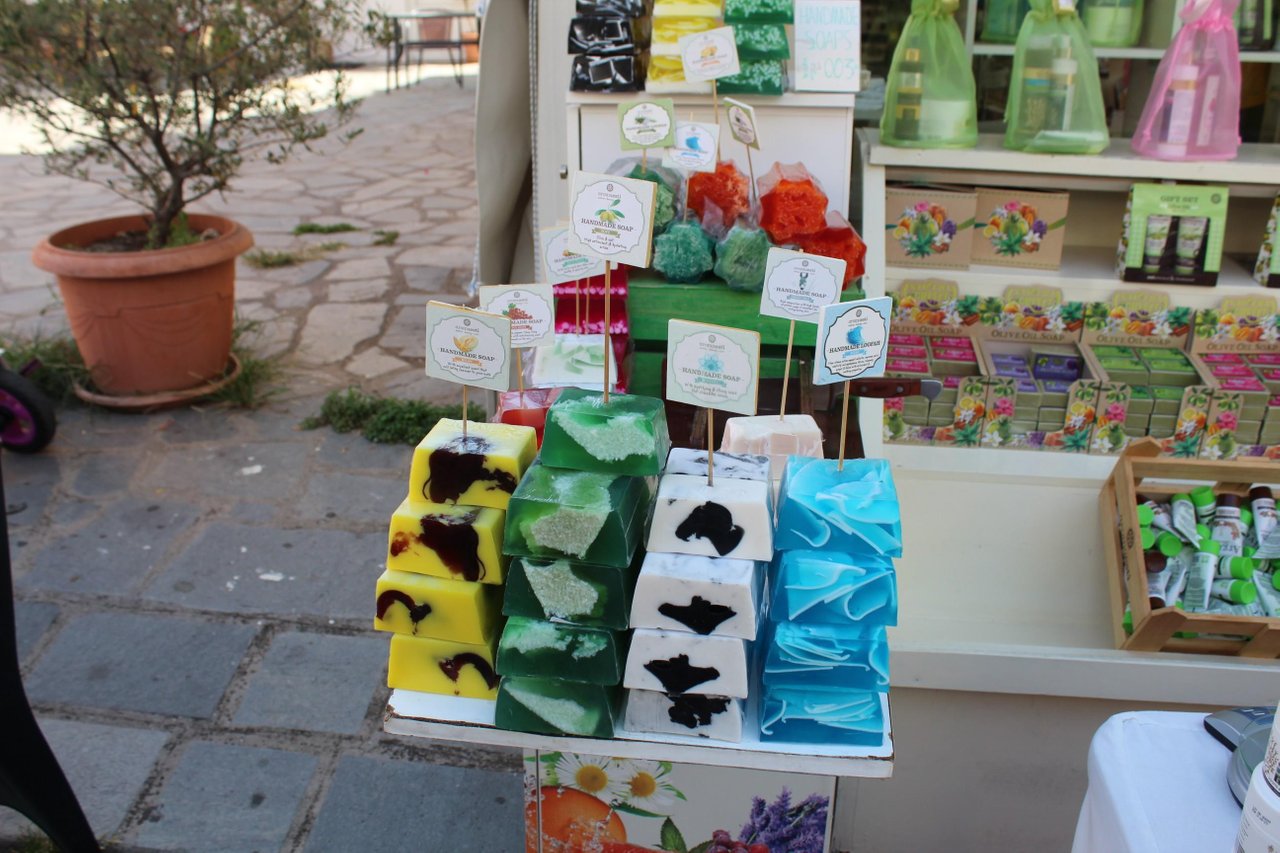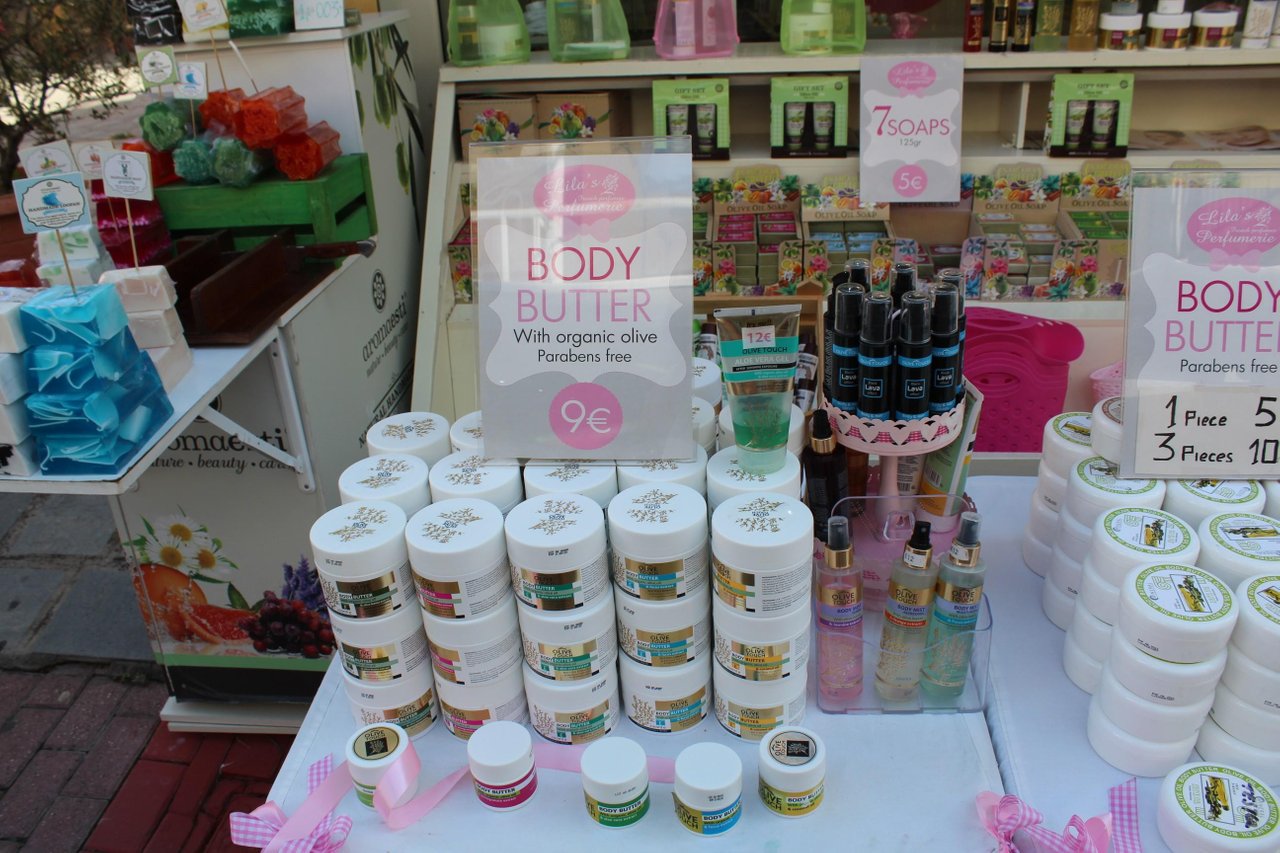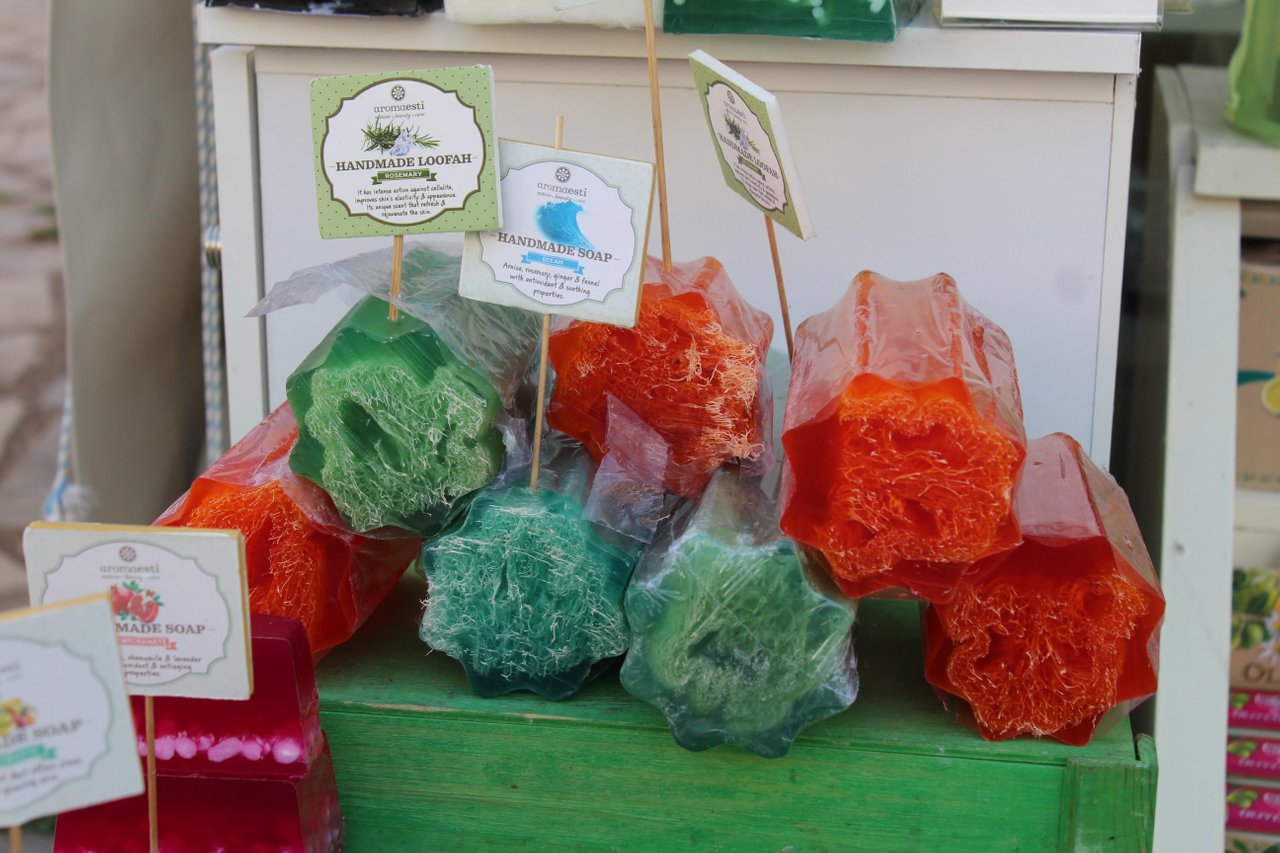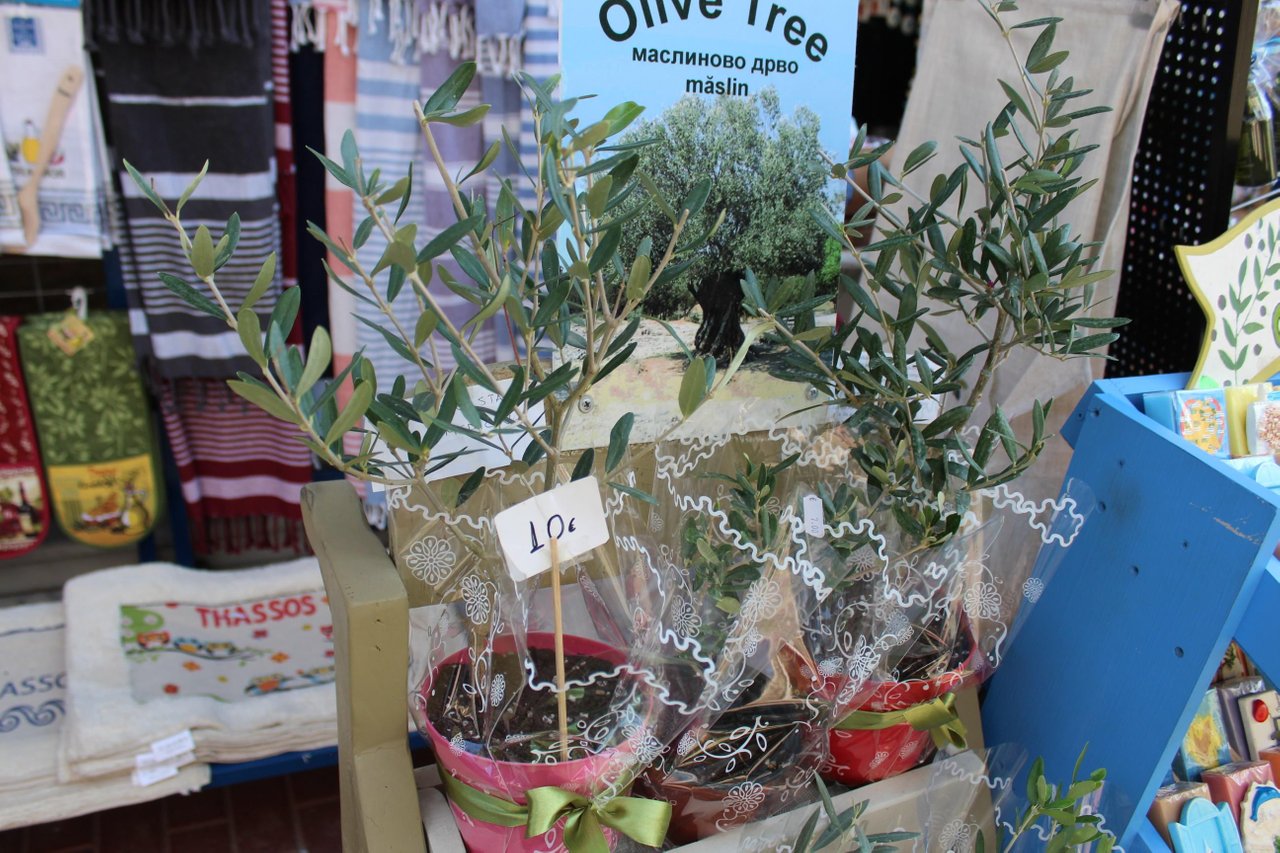 But not everything is for sale, you can rent. It is a tradition in Greece, in islands where this vehicle is widely used. Perfect for narrow and crowded streets.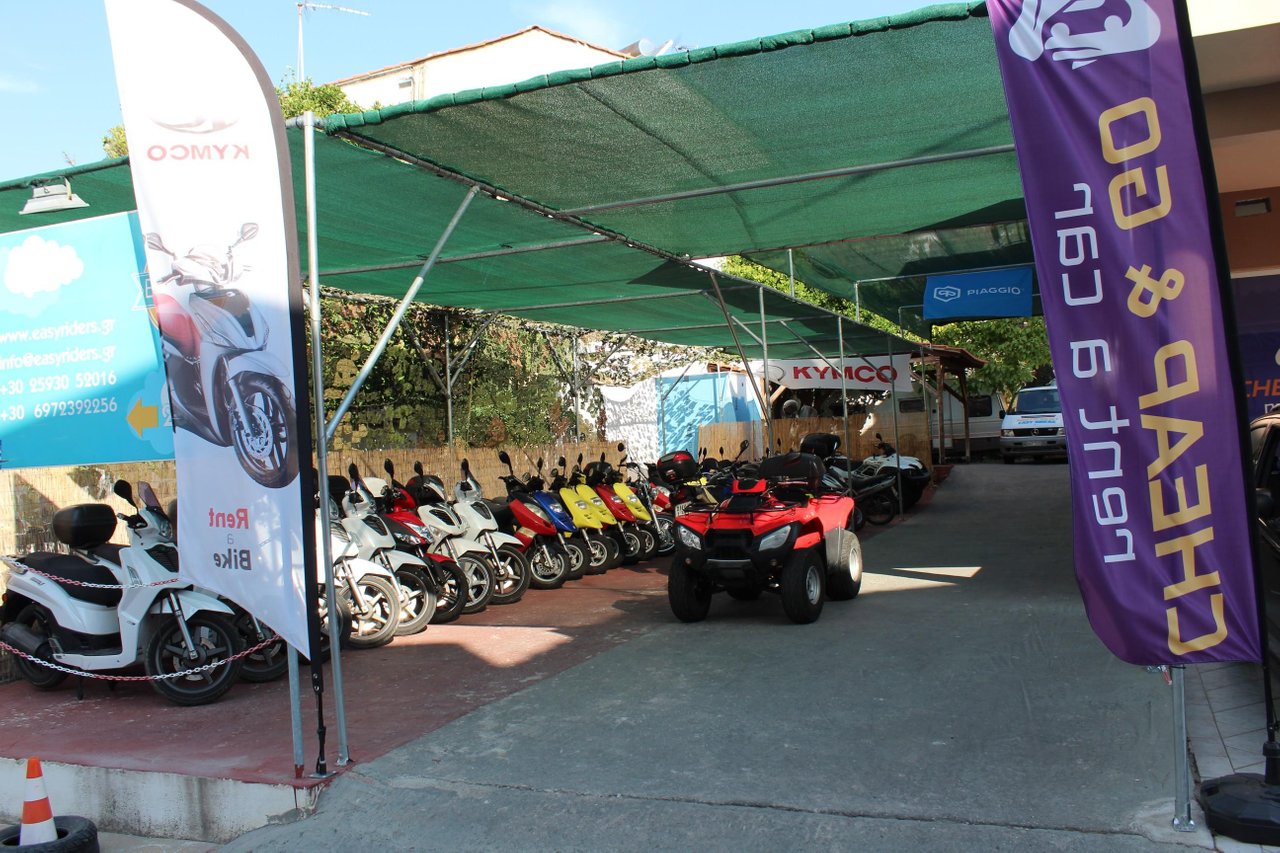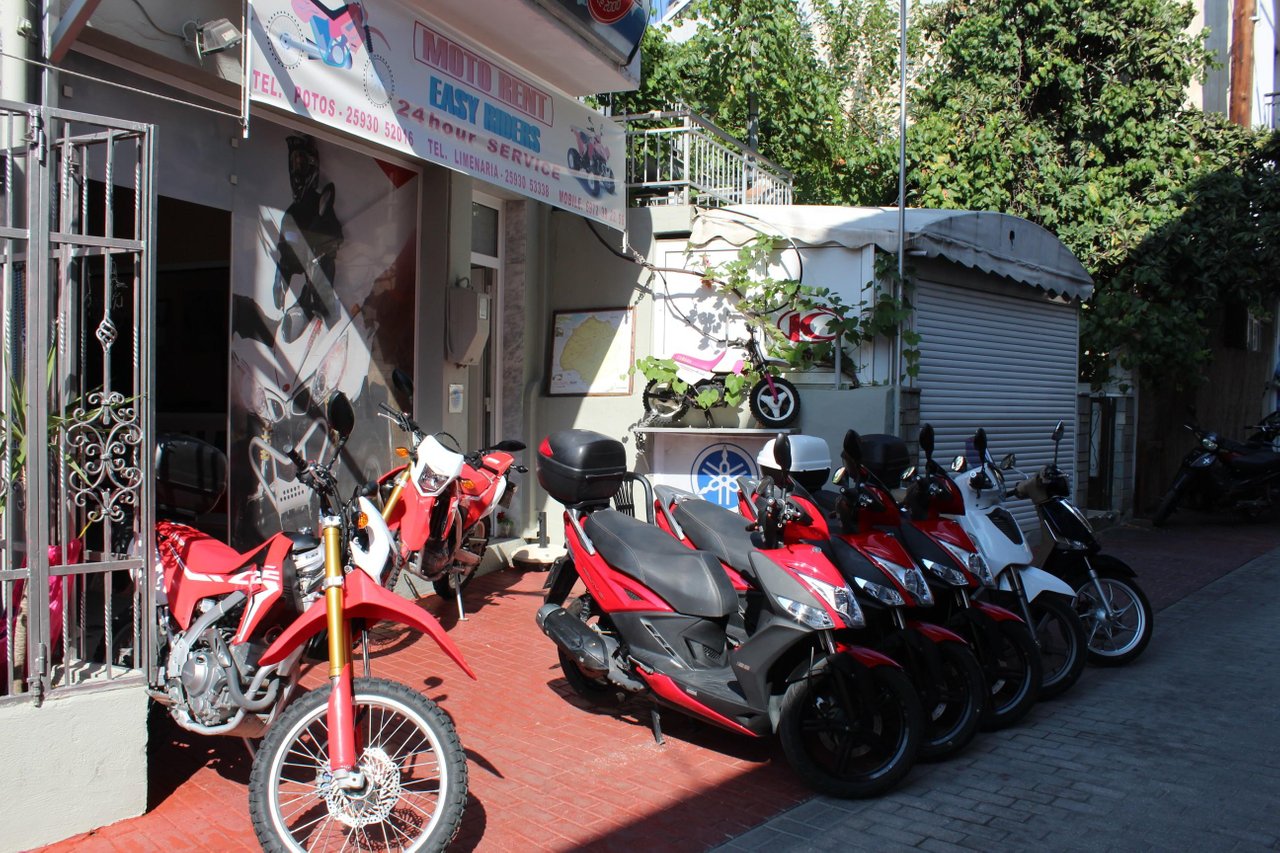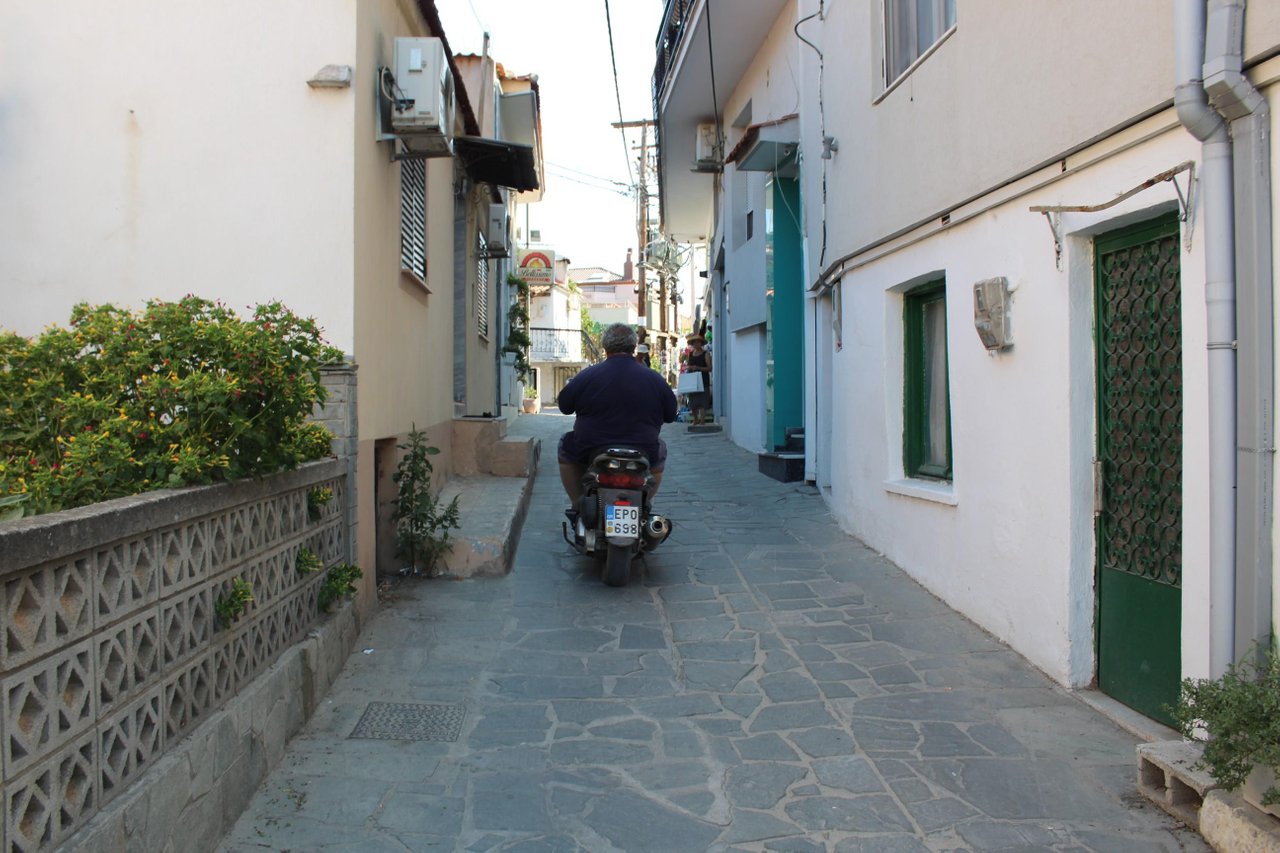 A lot of walking, a lot of searching can arouse hunger. A pastry is the best remedy.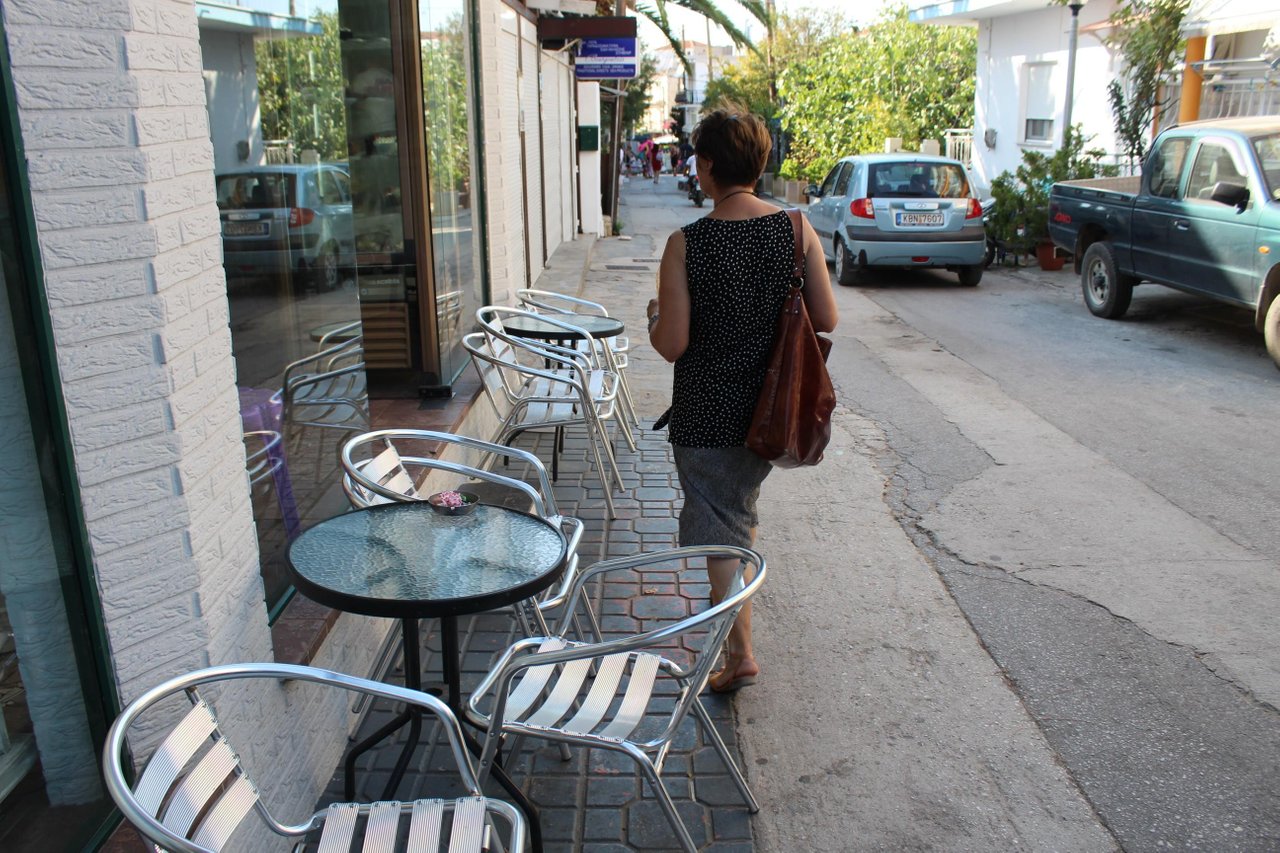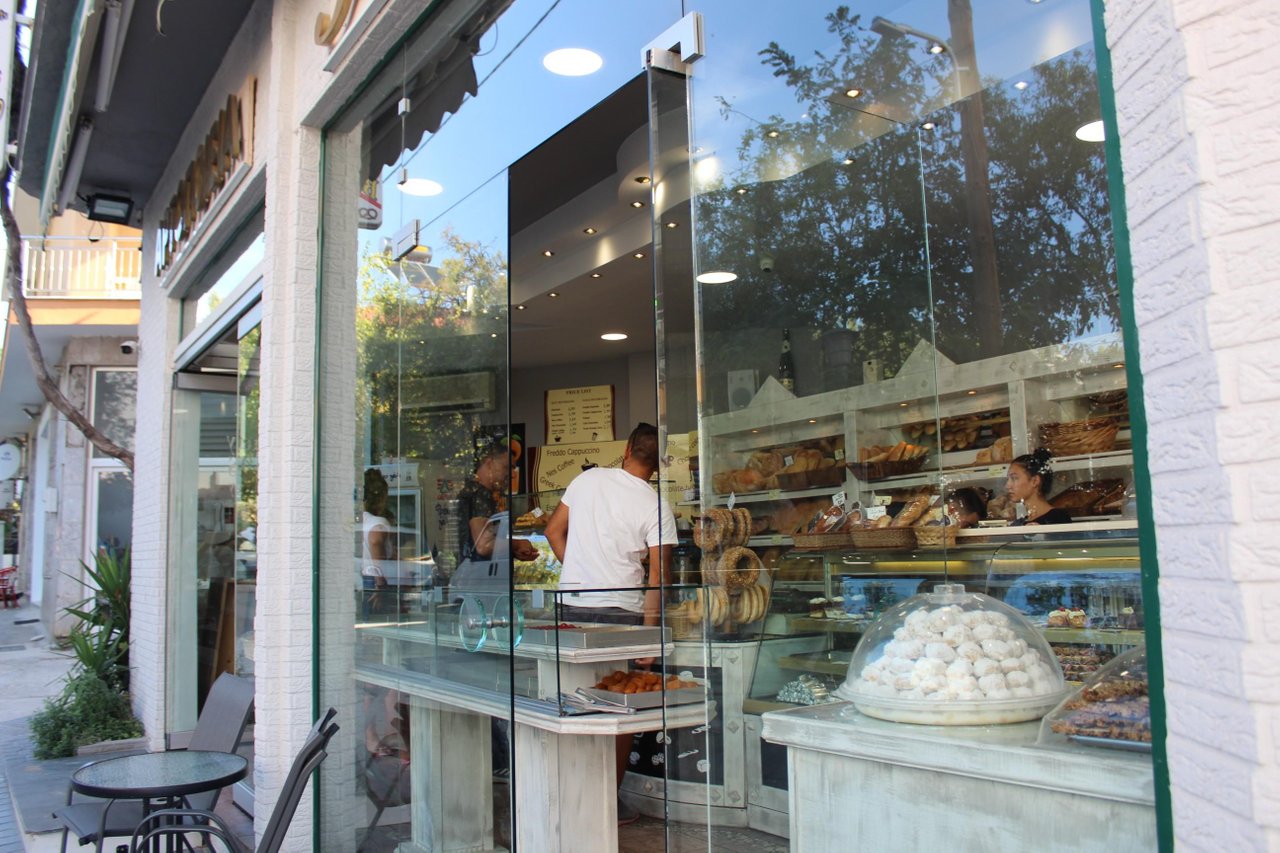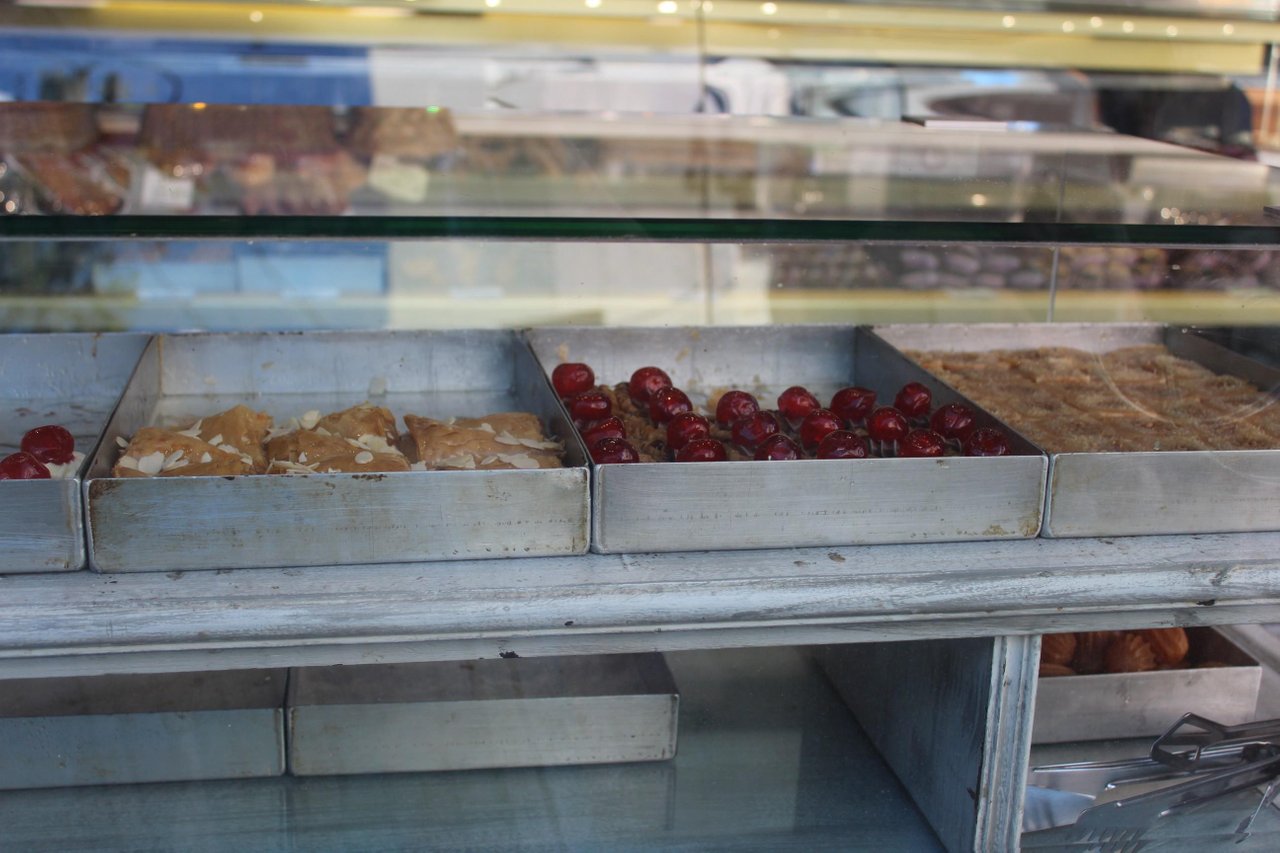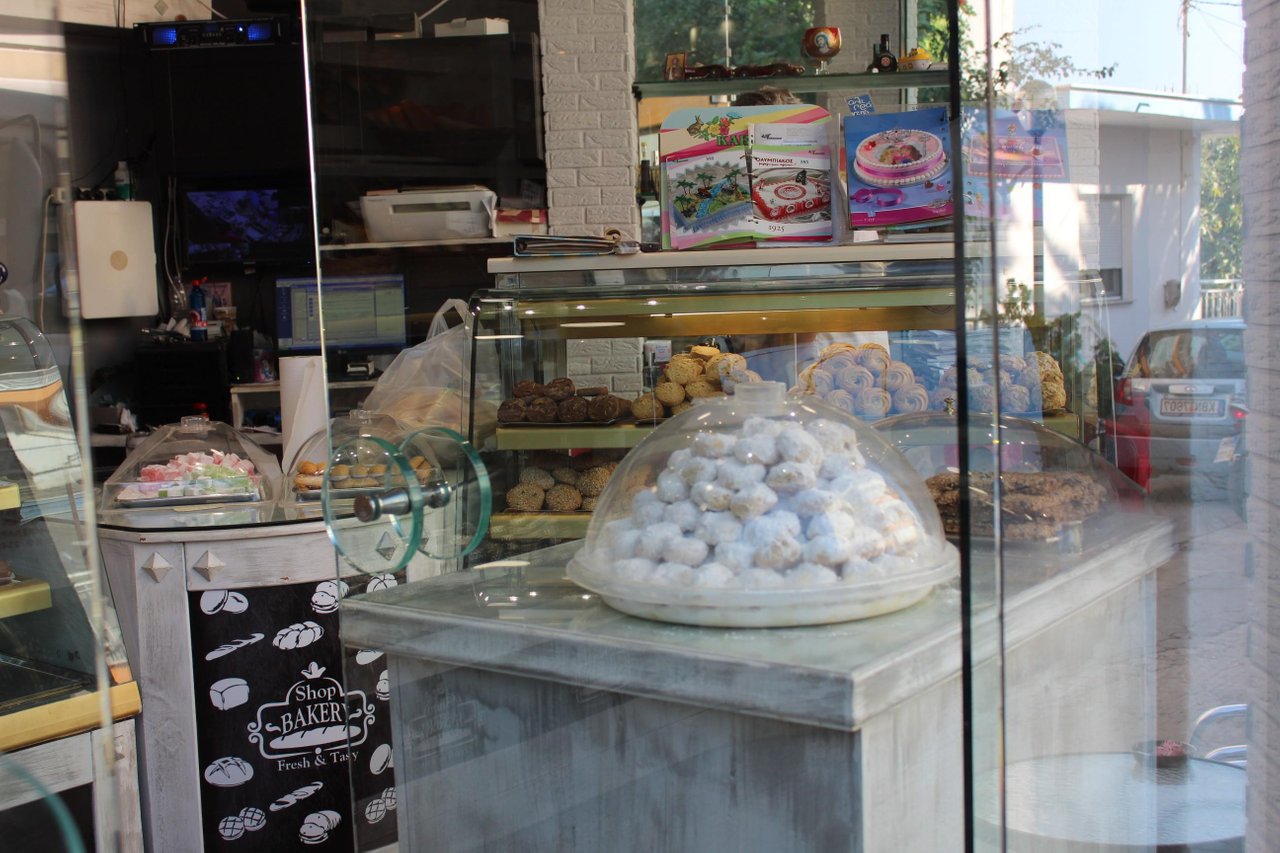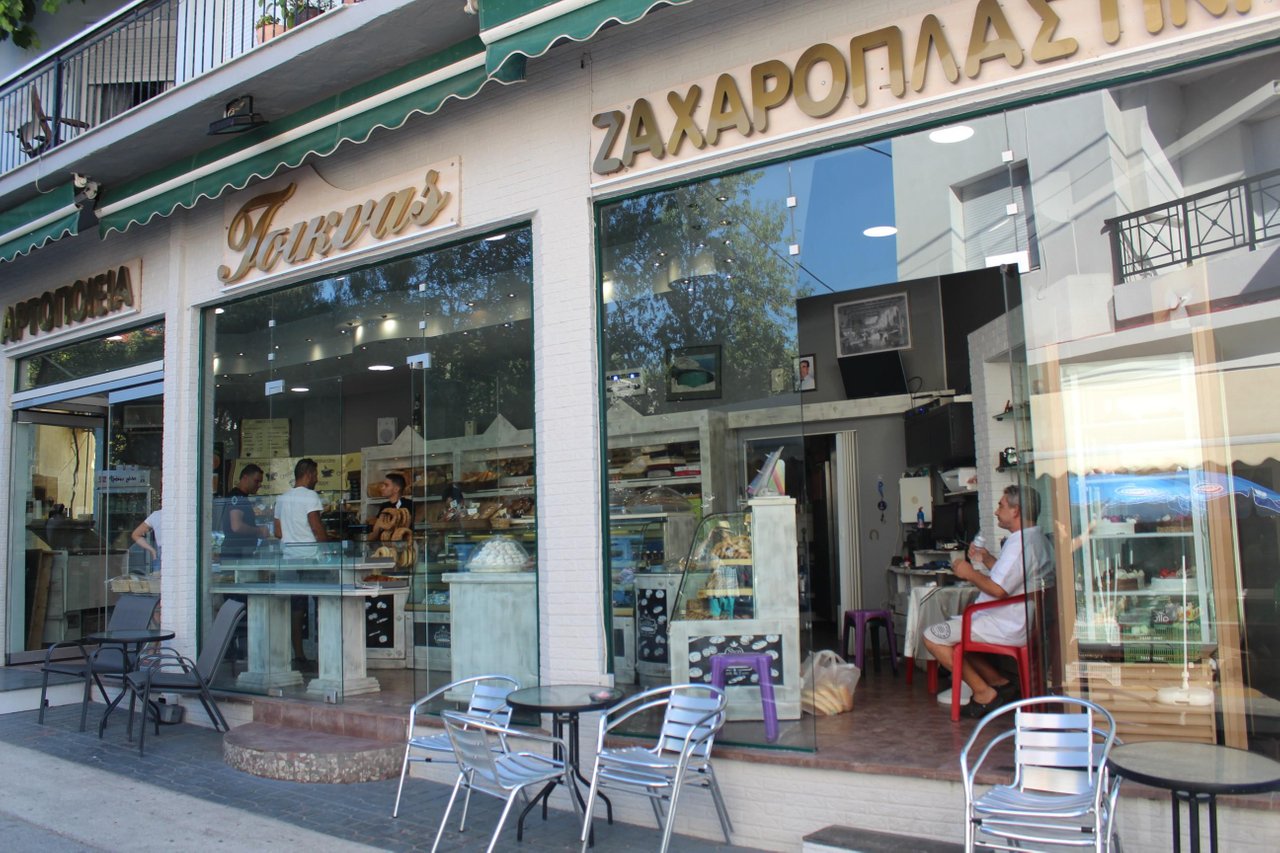 A kitten looks with her eyes differently colored ... she would like some food or maybe just a touch of our hand. Omnipresent on the island cats are almost a symbol, they are majority and dogs are almost not seen.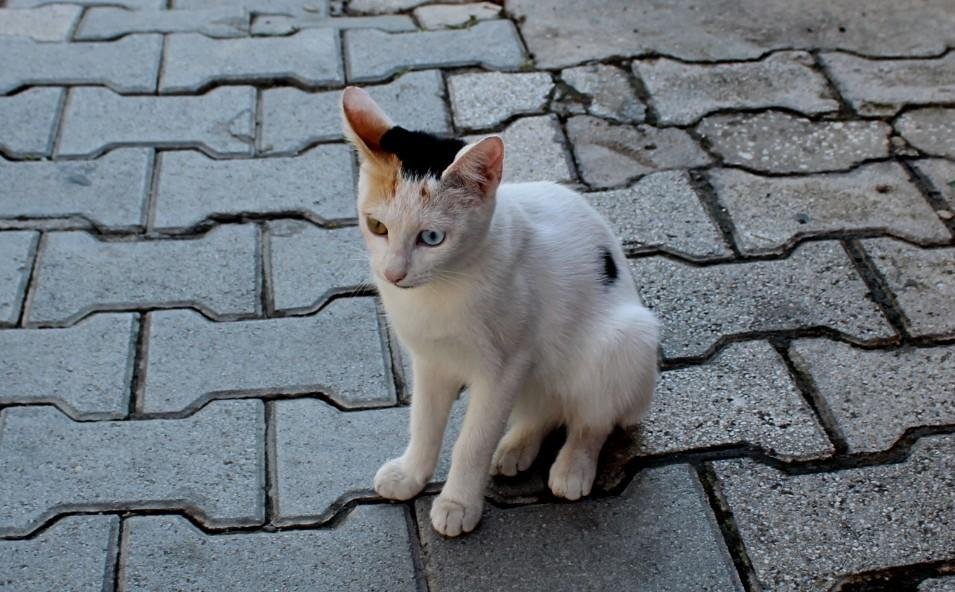 Finally I must mention that I wrote this for #MarketFriday, the most exciting challenge proposed by @dswigle. Mandatory a flower on the island, perhaps the most famous flower of the Greeks although paradoxically, they don't love it too much.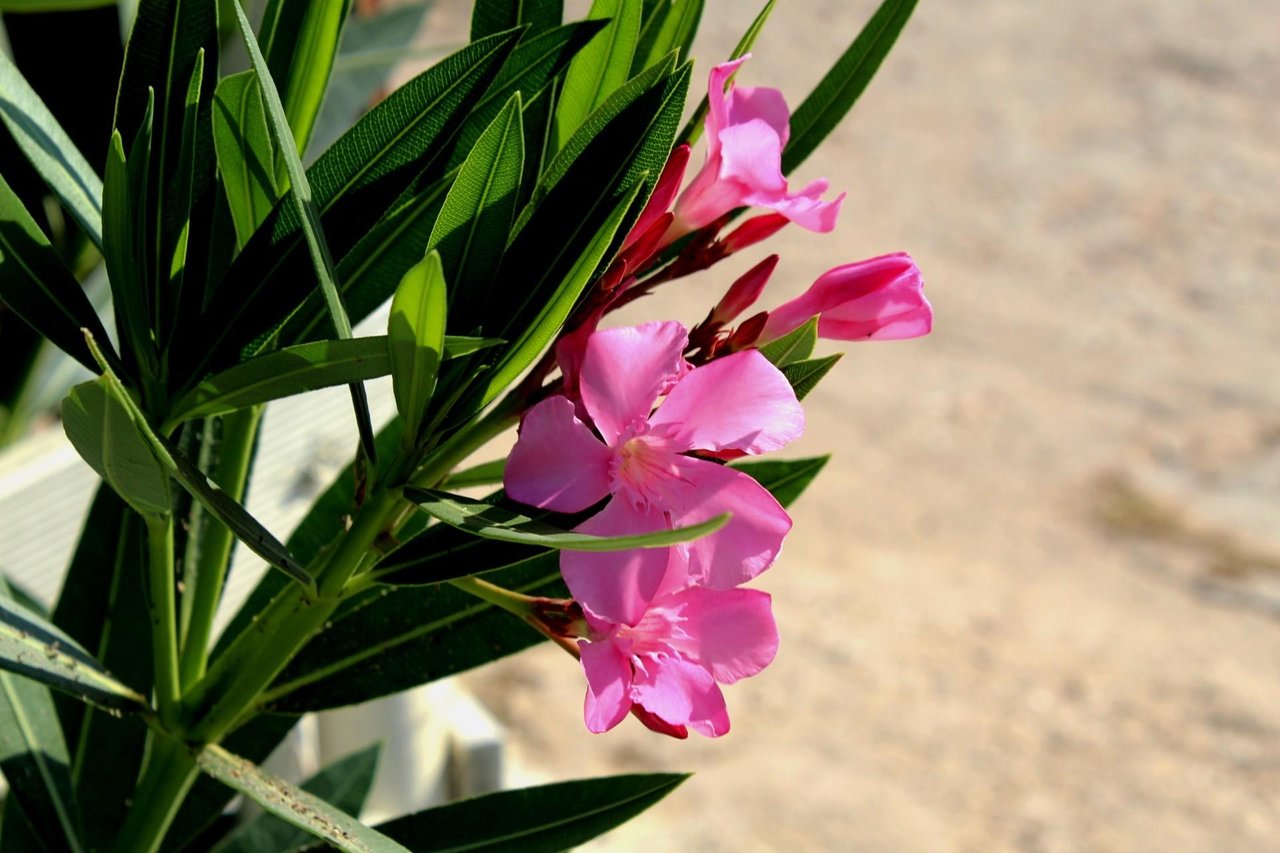 ---

| @bluemoon | | Disclaimer |
| --- | --- | --- |
| | I made this post with passion, effort and respect for you. I hope the result proves it. | Since English is not my first language, please forgive any grammatical errors. |