Hi
First and for most I would like to say good morning to all steemians, relatives, friends, and employees employer relatives haha I think I mentioned at all. So today I would like to share my entry of #marketfriday initiated by our beloved friend @dswigle actually this photo was taken last Sunday, October 13, 2019.
As you can see every Sunday the Municipal Public Market is open. Our municipal mayor provides an idea for all vendors to put on the public market so that they no longer have to sell the vegetables so the vendor will never walk around to sell their products other purchases.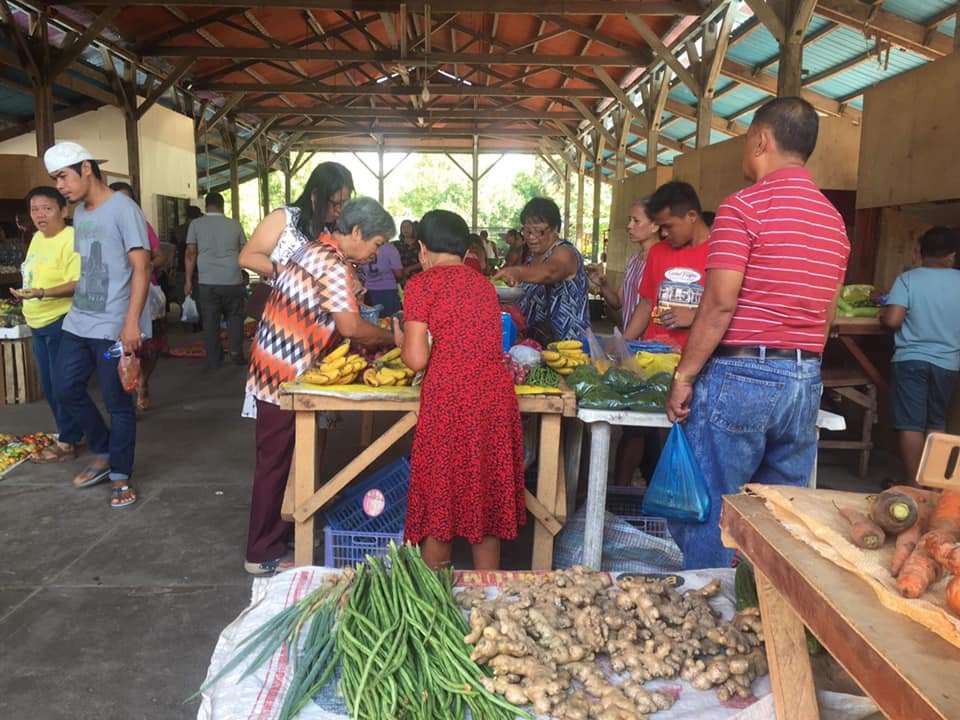 Before the public market opened they were in a very difficult situation and near the fort as all the vendors were displaying on the road so the municipality mayor and his councilman make it a wonderful place for shopkeepers.
As you can see the old lady wearing eyeglasses is my Auntie. That is their livelihood sale of vegetables all of her son's daughter lived that situation. I know the Philippines is the third poorest of all countries, But we have here a lot of resources and wonders, beautiful views and beaches.
My Auntie sells all the fresh produce including my wife's favorite seaweeds we called in Visaya dialect (GUSO)the one wrapped near to the guy stripe red t-shirt. And my Auntie sells also bananas, ginger, carrots, snake beans and what so ever we daily need for cooking.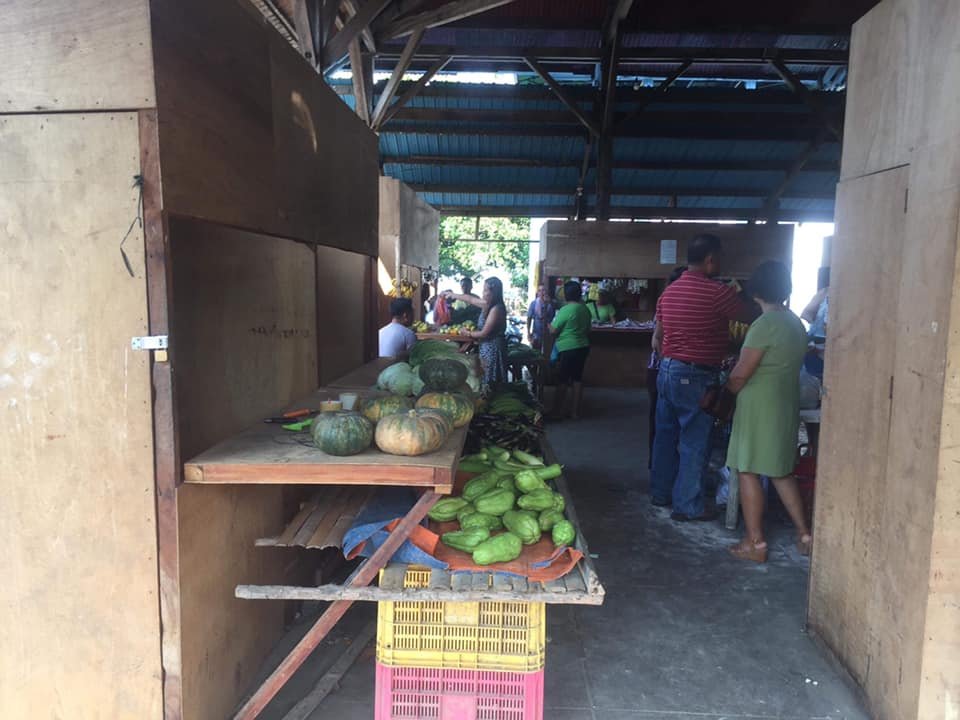 Ok, I change position so you can see what my Auntie sells products. What we have here is pumpkins, Sayote I don't know what the name in English this one haha so I called Sayote in Visaya dialect, Eggplant and more.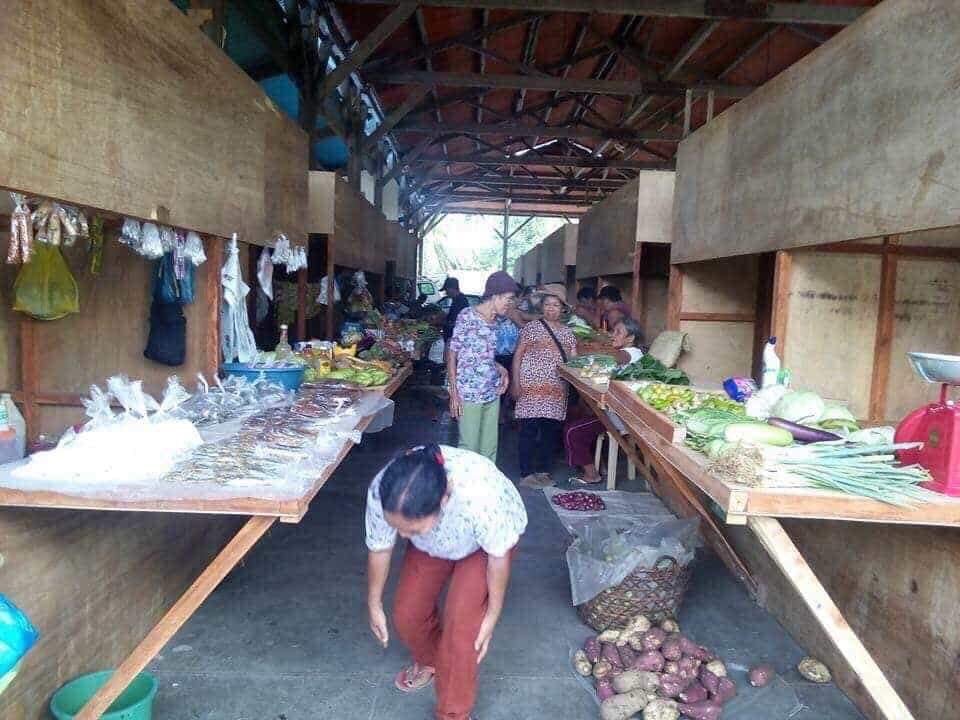 This part is the same but others sell dried fish for 12 to 20 per pax dried fish. And they sell also sweet potato and chilly, cabbage and many more I forgot what the name of those haha all I know is the sweet potato my favorite traditional Filipino food.
As you notice why the girl duck haha I am thinking maybe she is she to take her face to the camera that is why she duck she doesn't want to see her face to the camera. I know most of us are shy people but lovely people never stab you back we are good friends relationship.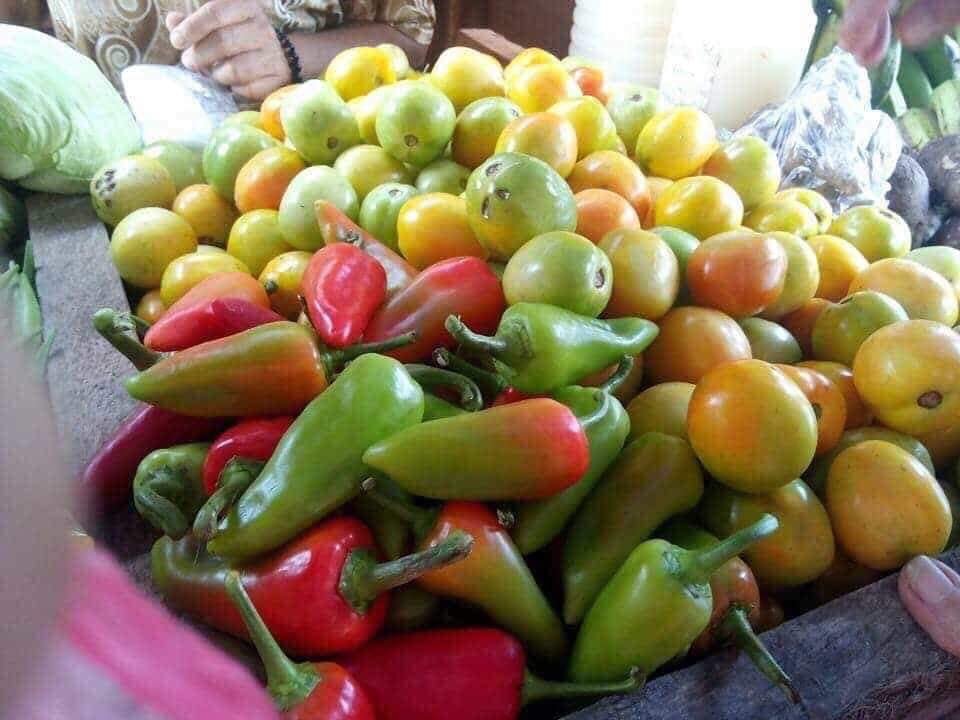 Look here Wow! beautiful I love this for grilling with onions and some meet. You know what all of this is made by an organic process this is our best practice here and all the farmers are educated on how to use or to craft vegetables and fruit because they are all attend different seminars from the DAR Department of Agriculture Resource. The DAR conduct seminars to the farmers with the corresponding Office of the Municipal Agriculturist services.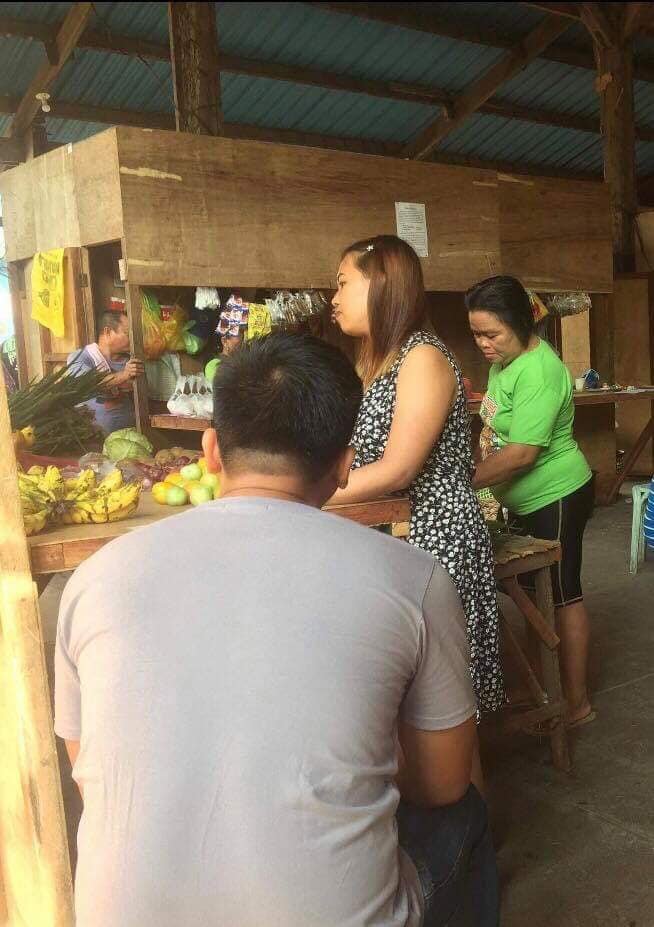 Every week we enjoy seeing the shoppers, sometimes they are talking while they are select what they need to their recipes. And I always visit this place every weekend because I can buy what I need for my Sunday's recipe for lunch and dinner.
I hope I enjoy you all to my little #walkfriday thank you and have a nice day to all.
I would like to thank @dswigle for giving us a chance to share our thoughts by her wonderful and initiative content #marketfriday.
Thank you


Image credit @thekittygirl