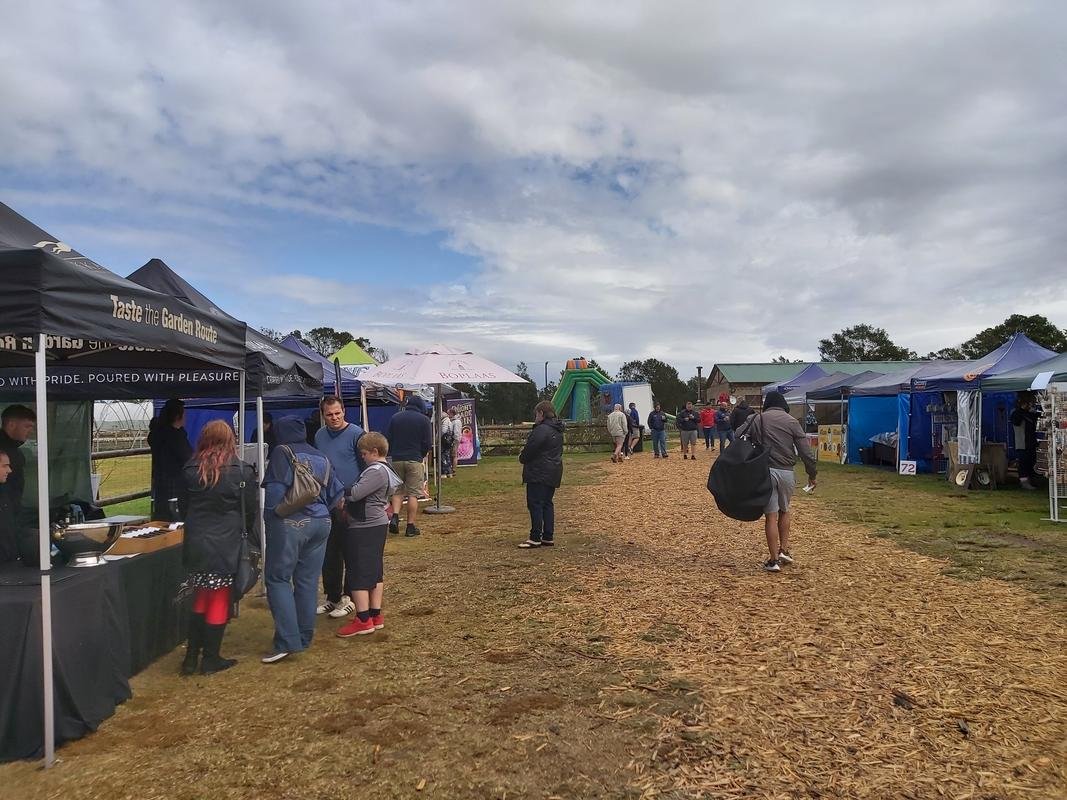 As you might know by now my wife and I was visiting Wilderness, in the Western Cape Province of South Africa at the end op September. Although we were only there for I week, we visited 3 markets. This particular market is in the neighboring town of George and is named the Strawberry Festival!! It was a very overcast and rainy day, thus the attendance was not good, but I must also say we were there early and later on more people arrived!!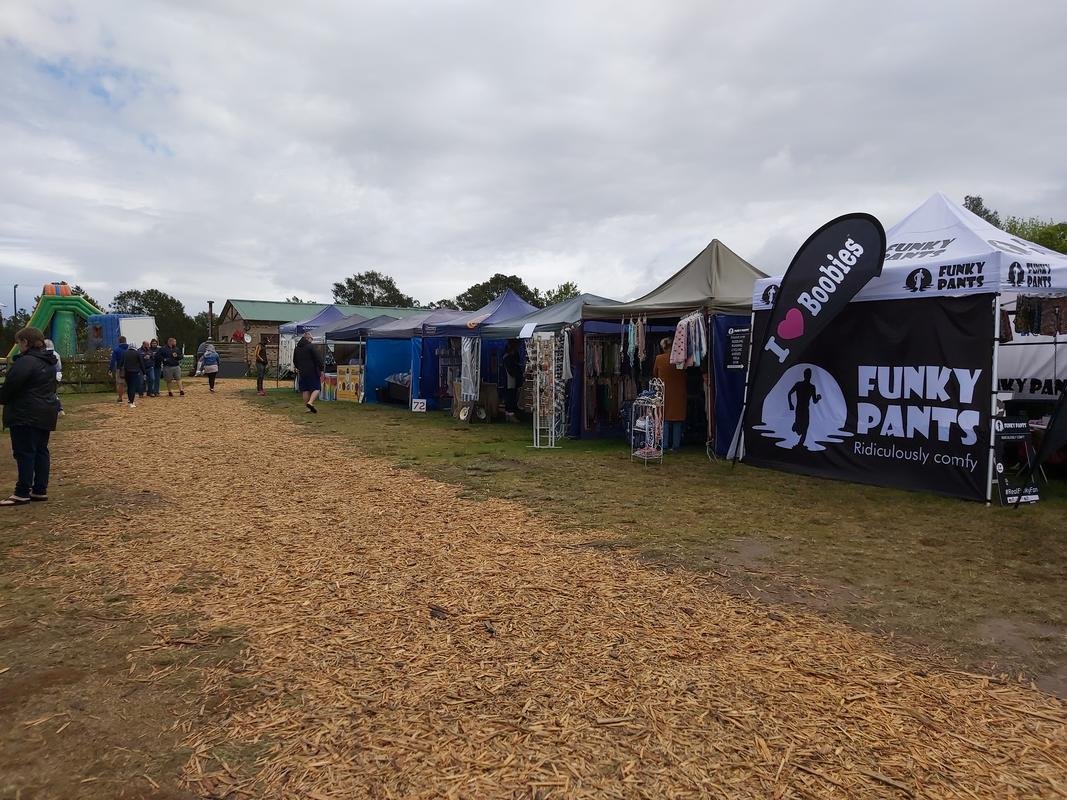 They had a nice variety of stalls, and knowing me, I particularly liked this stall in the old VW Bus, selling Nachos!!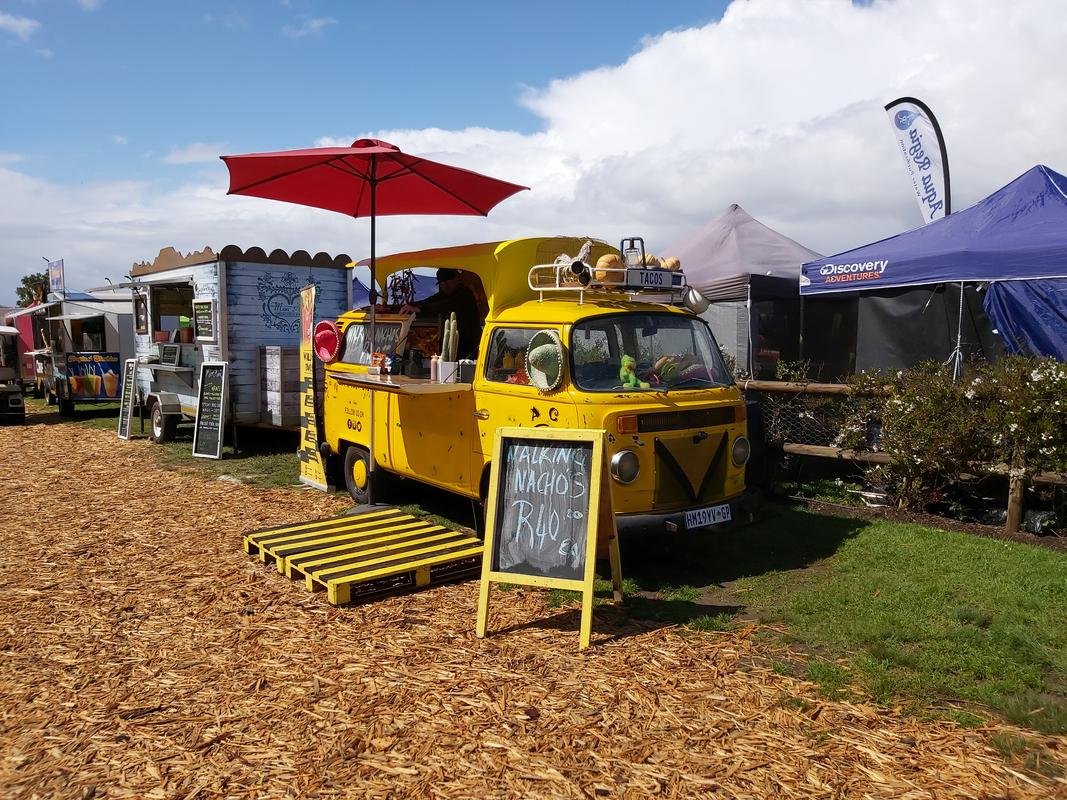 They provided enough space to sit and relax or eat whatever food you bought!!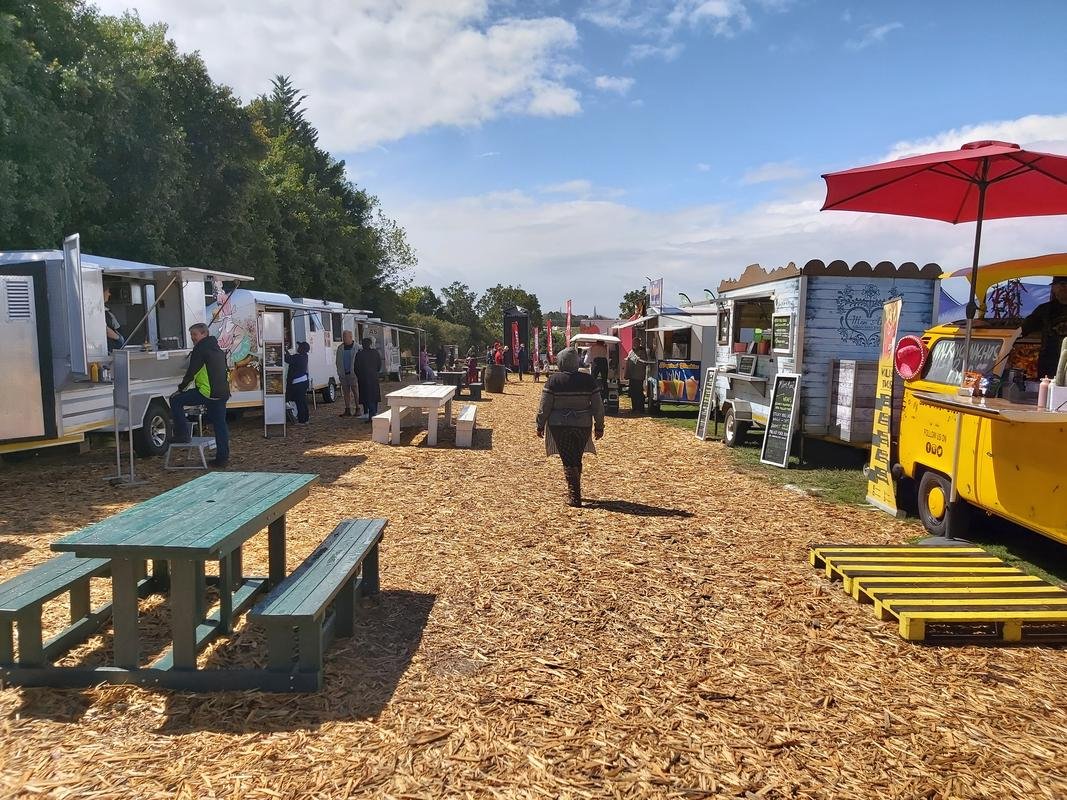 They also had a permanent inside section, which looked beautiful and appetizing!!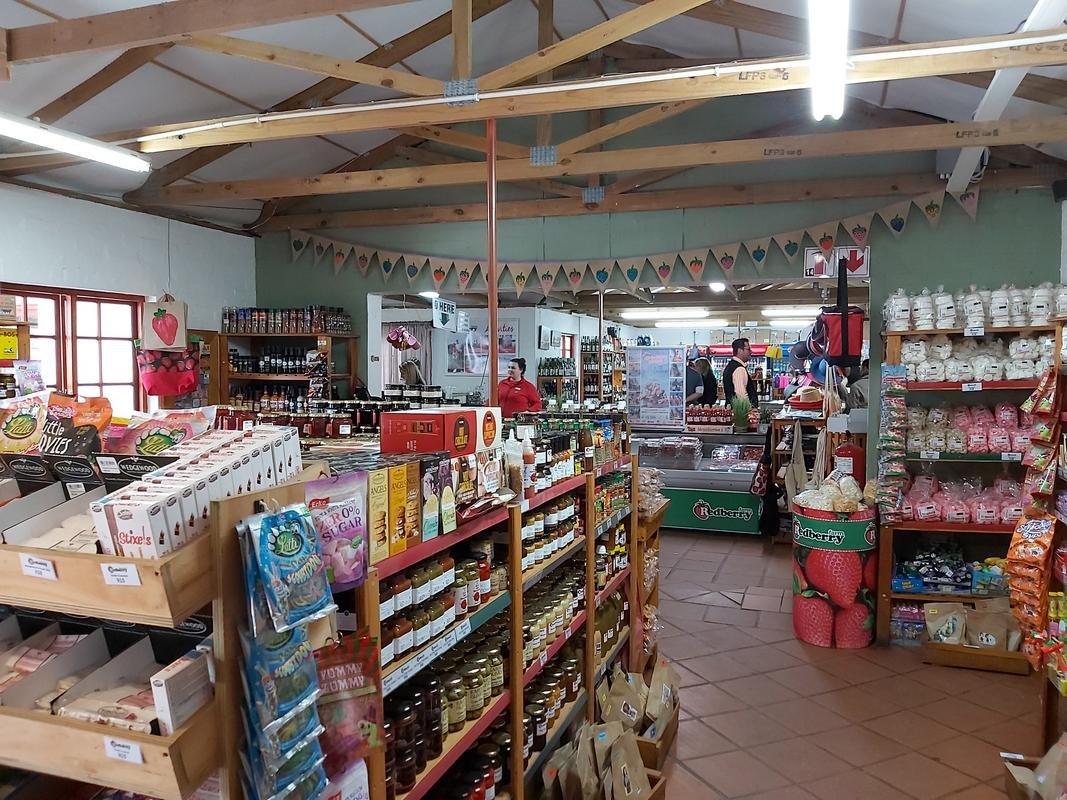 They also had a very nice little inside section with a coffee shop / restaurant, where we had some coffee and something to eat.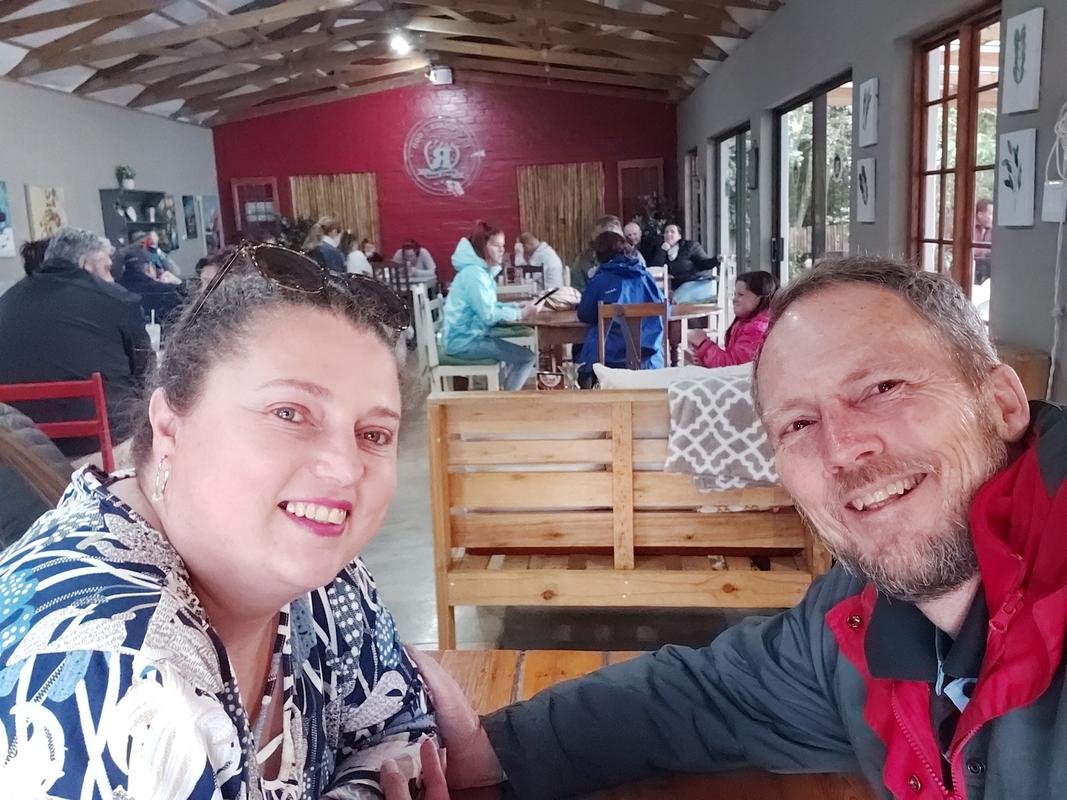 I opted for the Strawberries and Chocolate Sauce, as one do when attending a Strawberry Festival!! Did I mention before that I have a very sweet tooth and am a chocoholic??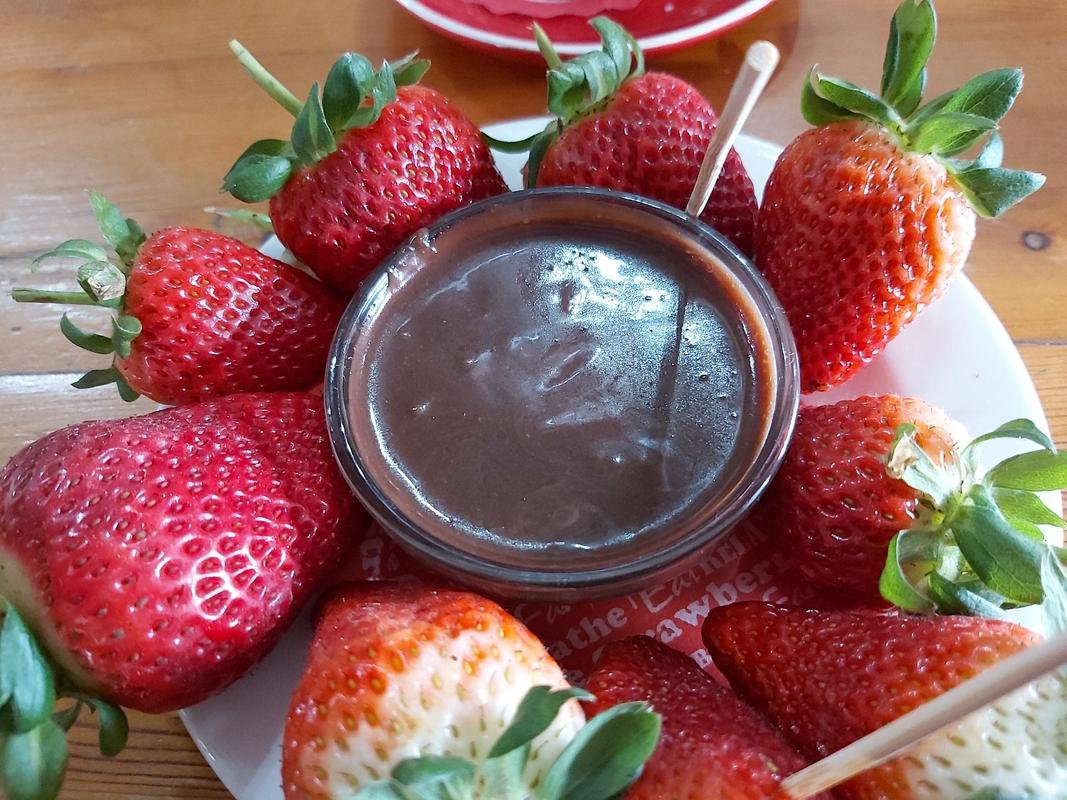 We really enjoyed our time at the market, specially the Strawberries and Chocolate Sauce!!.
This is my submission for #MarketFriday as hosted by @dswigle, why don't you head over and submit your own post??
I hope you enjoyed the post as much as I enjoyed writing it.
The photos was taken by me, at George, in the Western Cape Province, South Africa, using my Samsung Phone.