Halloween is around the corner, so let's go check some stores for Halloween merchandise. 😊
We've visited Walmart, Home Depot, Target and Halloween World. I saw many weird creatures!
Like this one! Check out his face, oh man!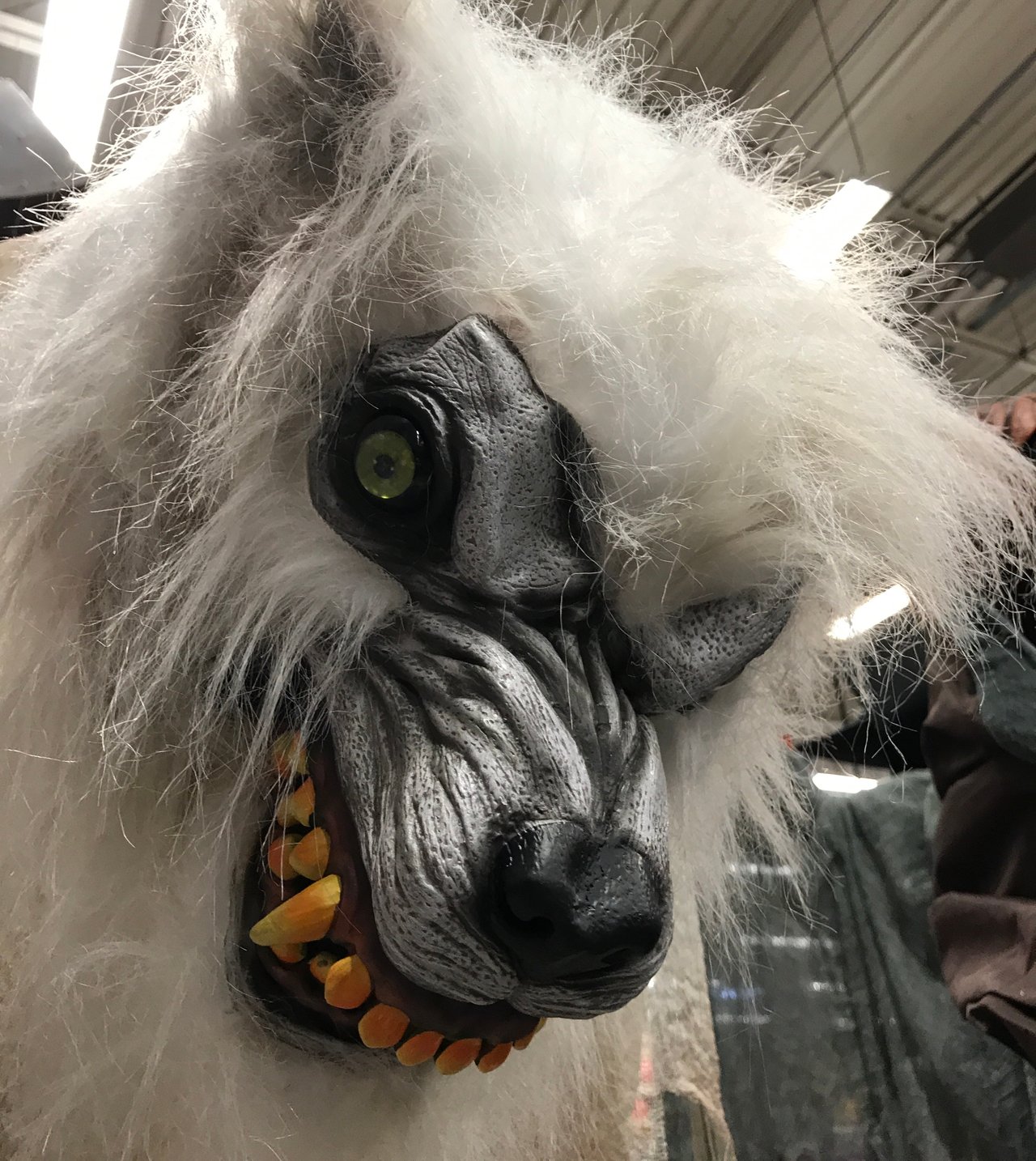 Some people really love this holiday and buy huge monsters to display in their yards. Like this big boat with skeleton pirates.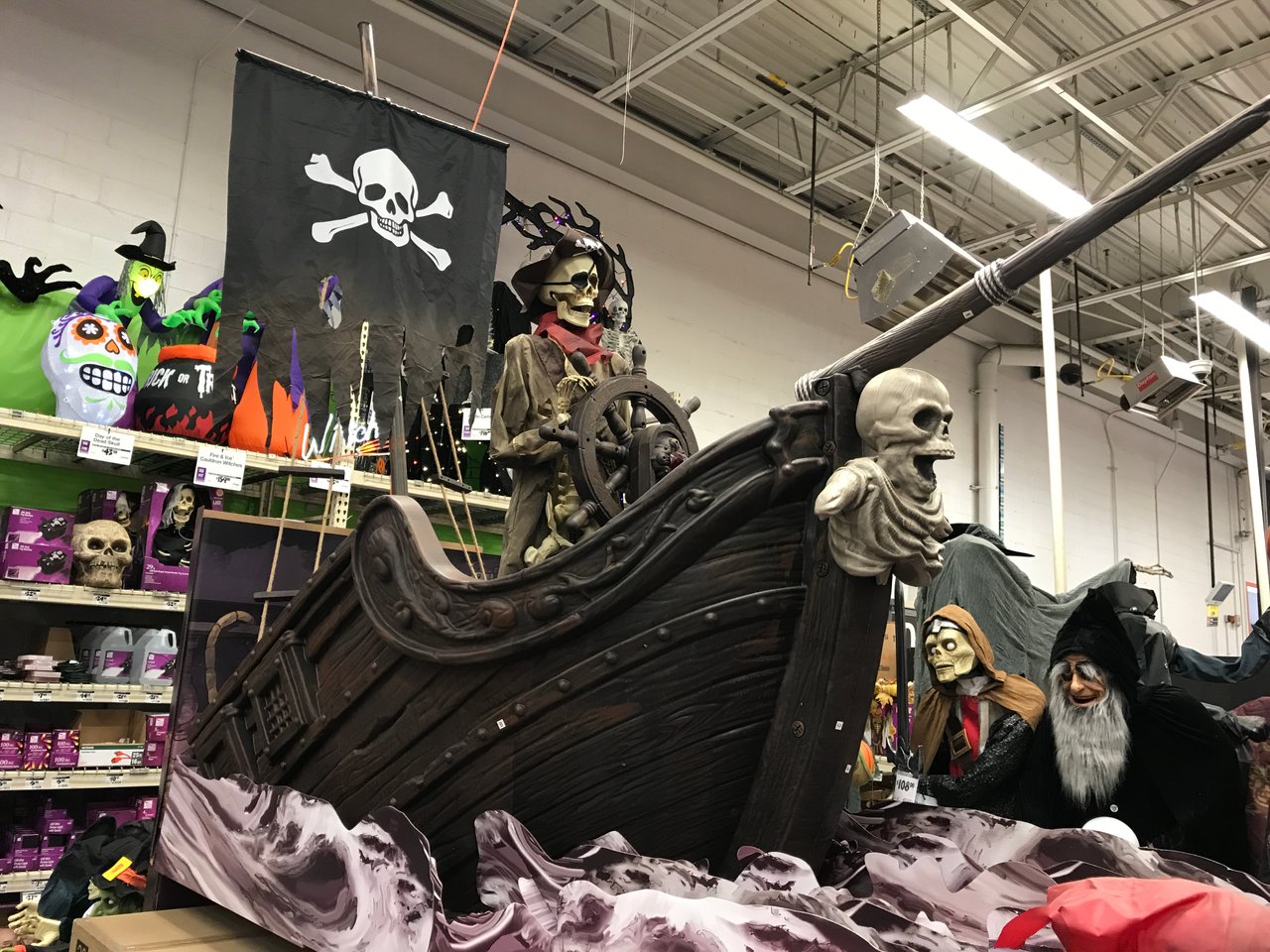 Three witches almost as tall as me.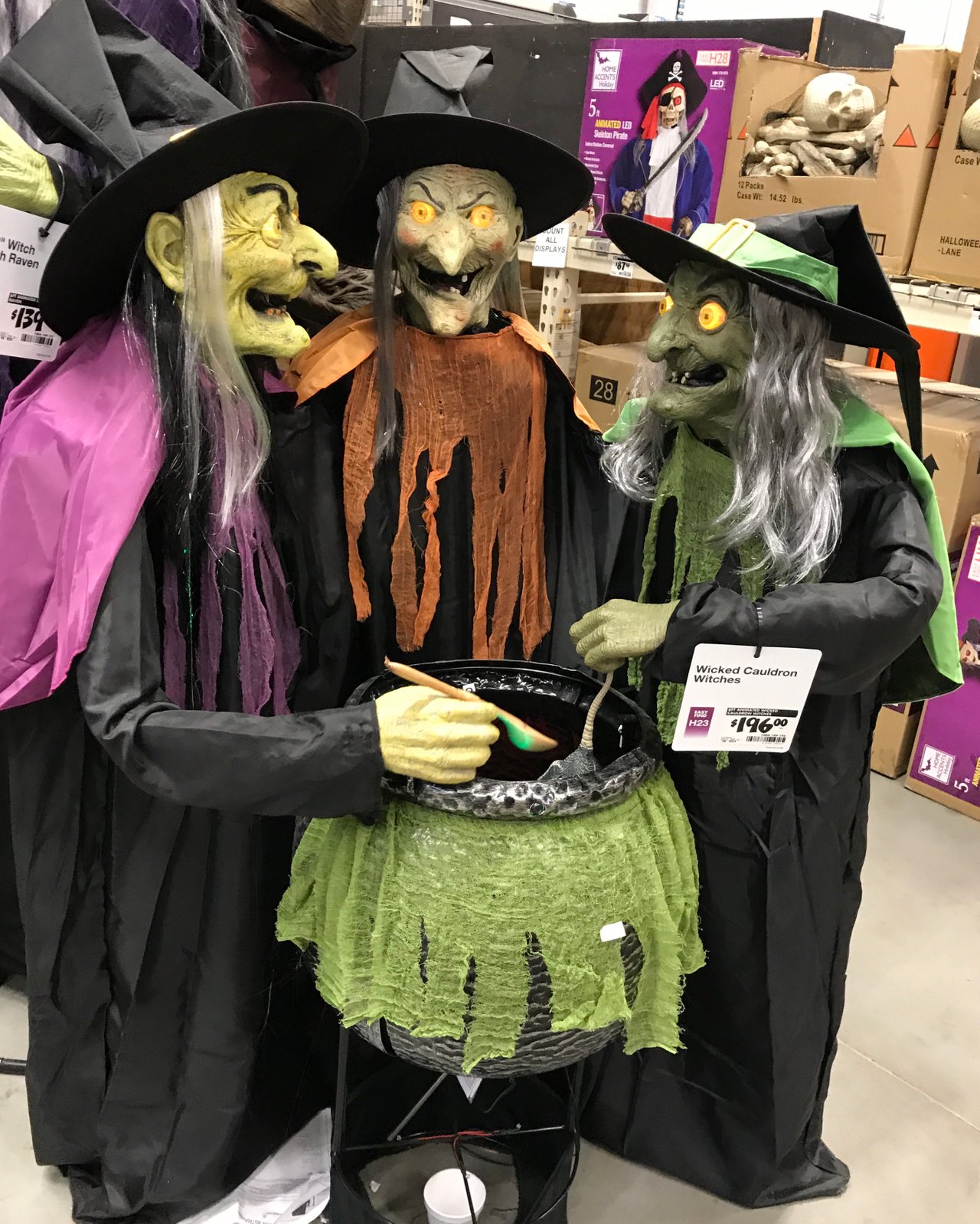 This scary one was 7 feet tall!!!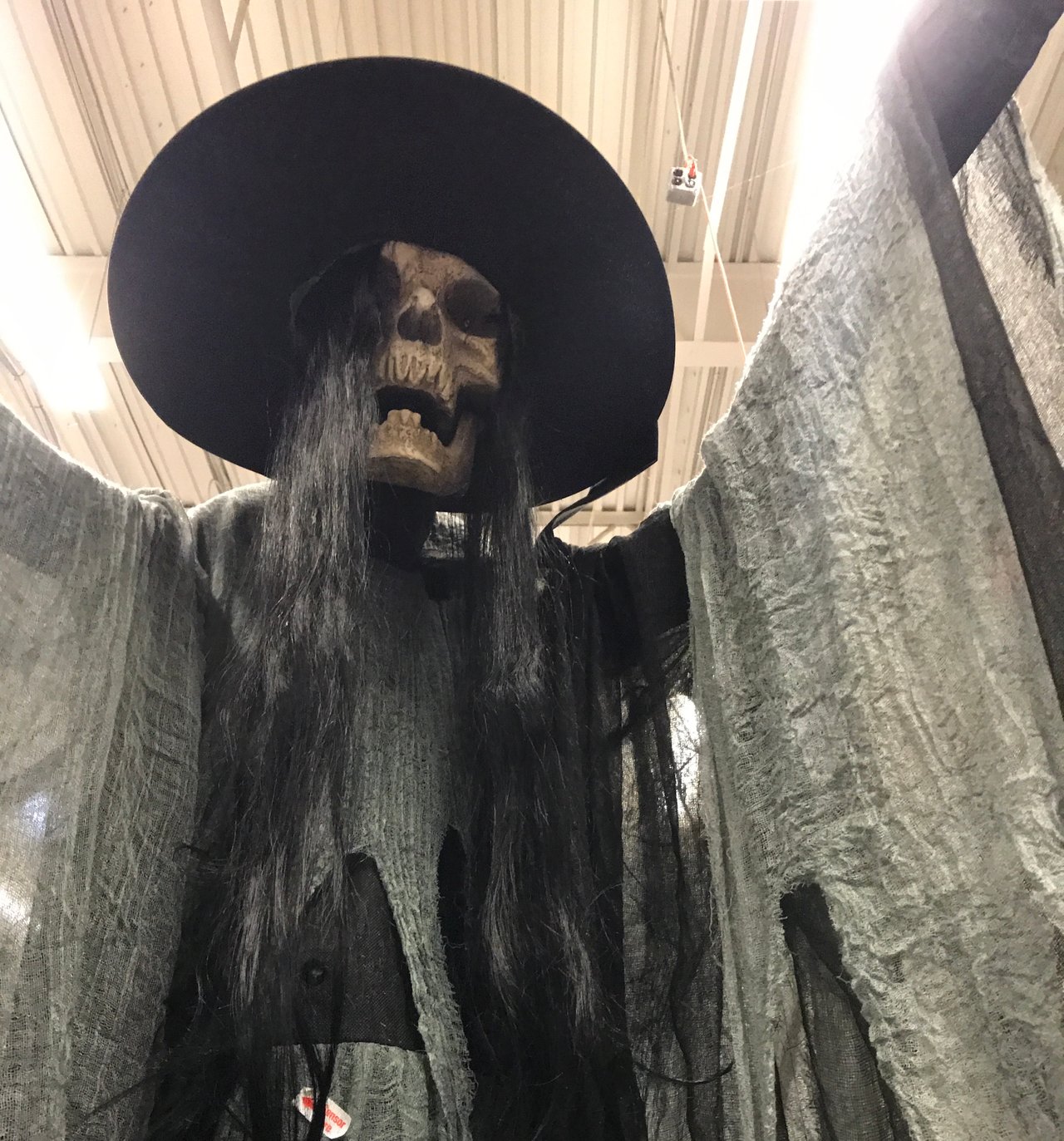 Scary wizard was holding a big magic ball in his hands, didn't fit in my picture.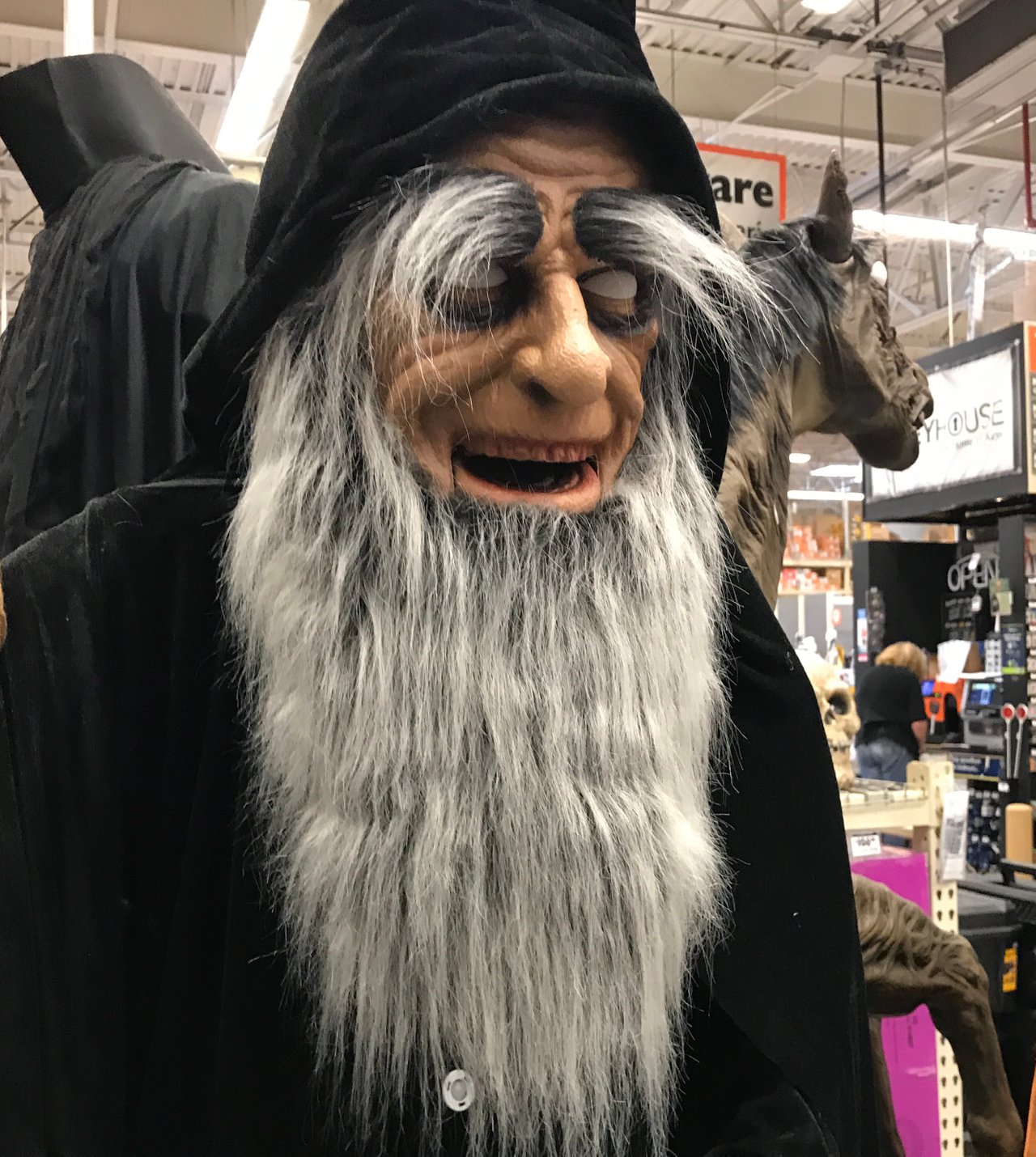 Green witch had some moving parts but I didn't know how to make it work.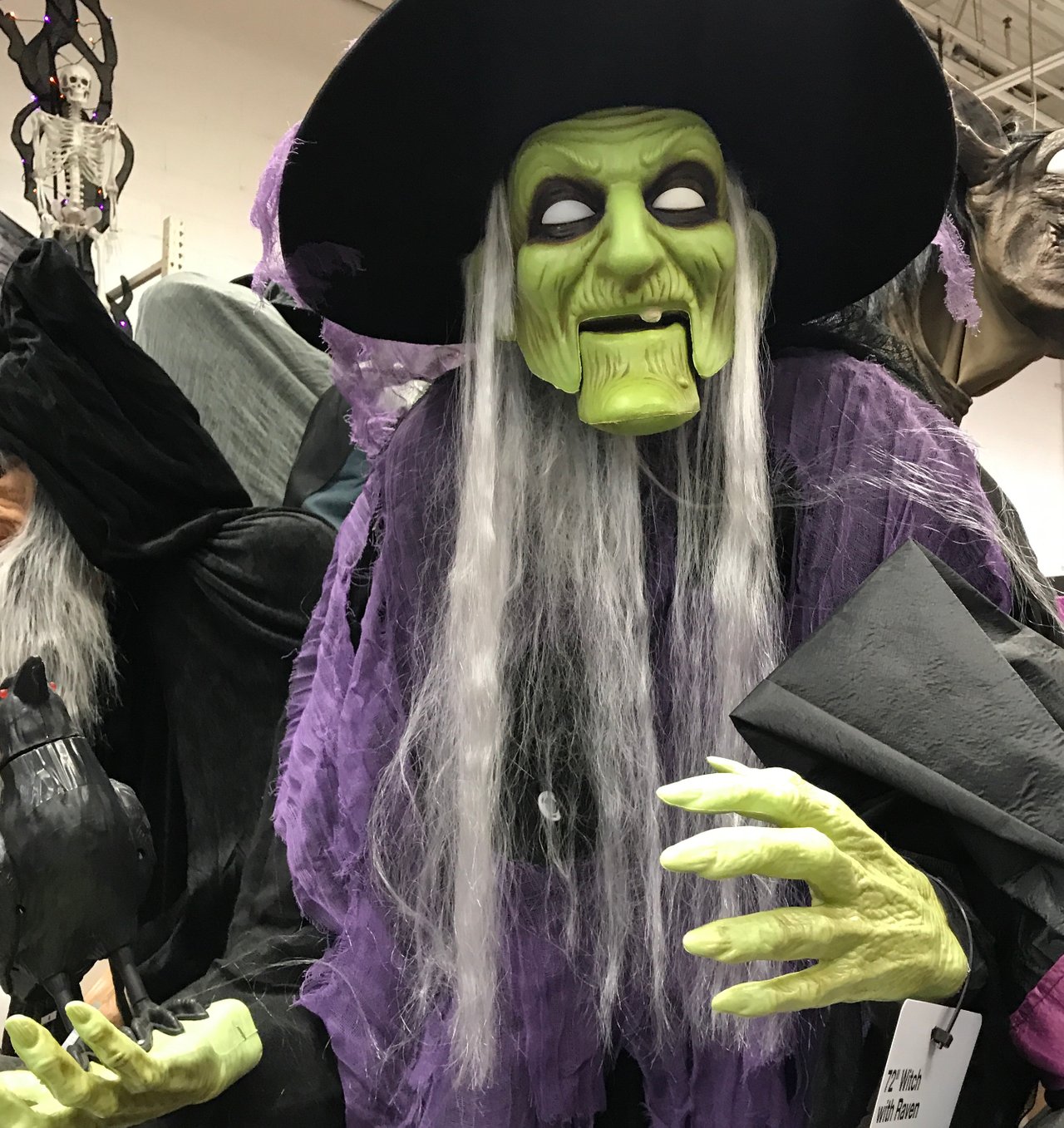 Monsters... the white one had some crazy legs that we can't see here.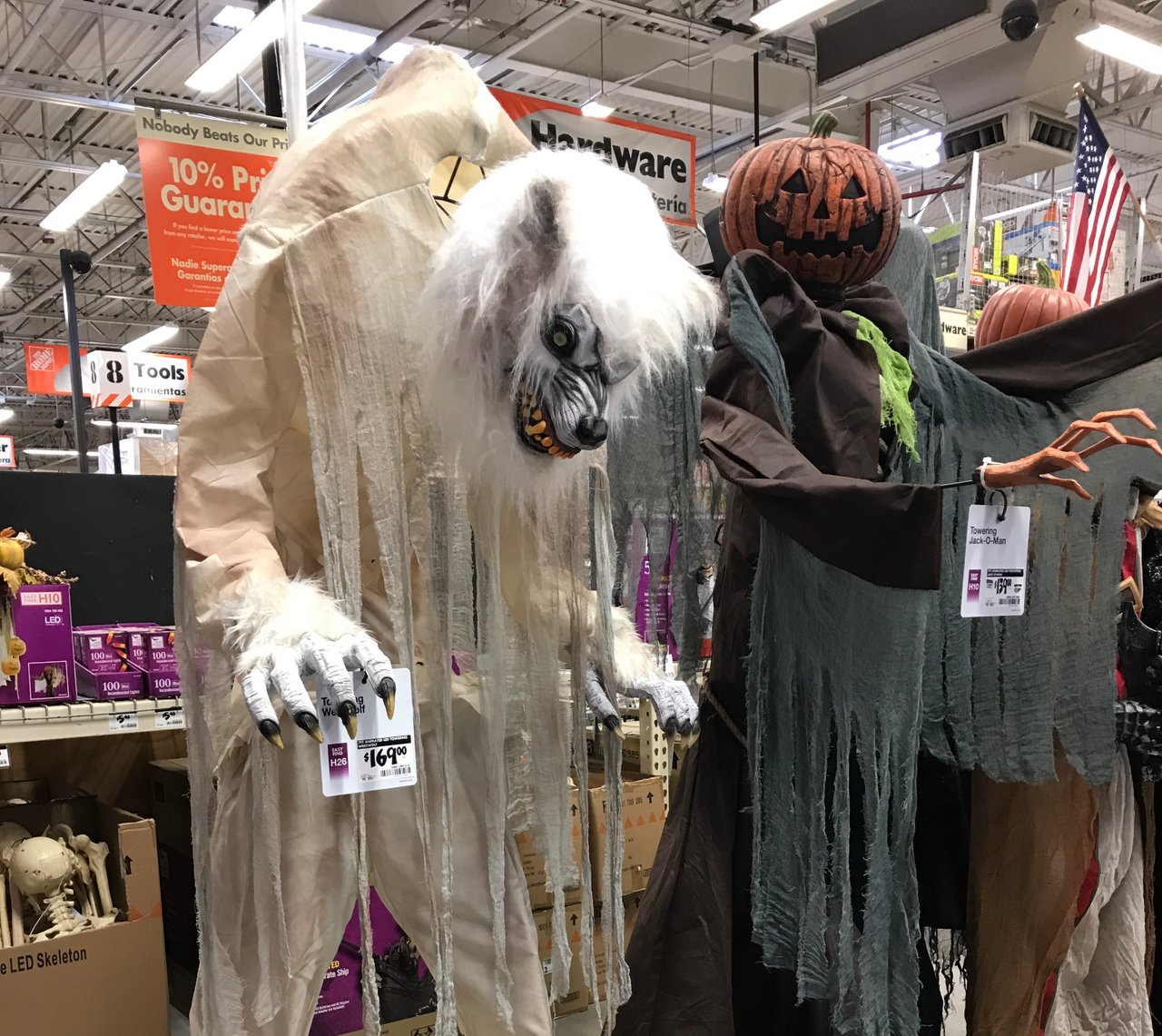 Skulls are ok. They don't scare me. This had bulbs behind the eyes.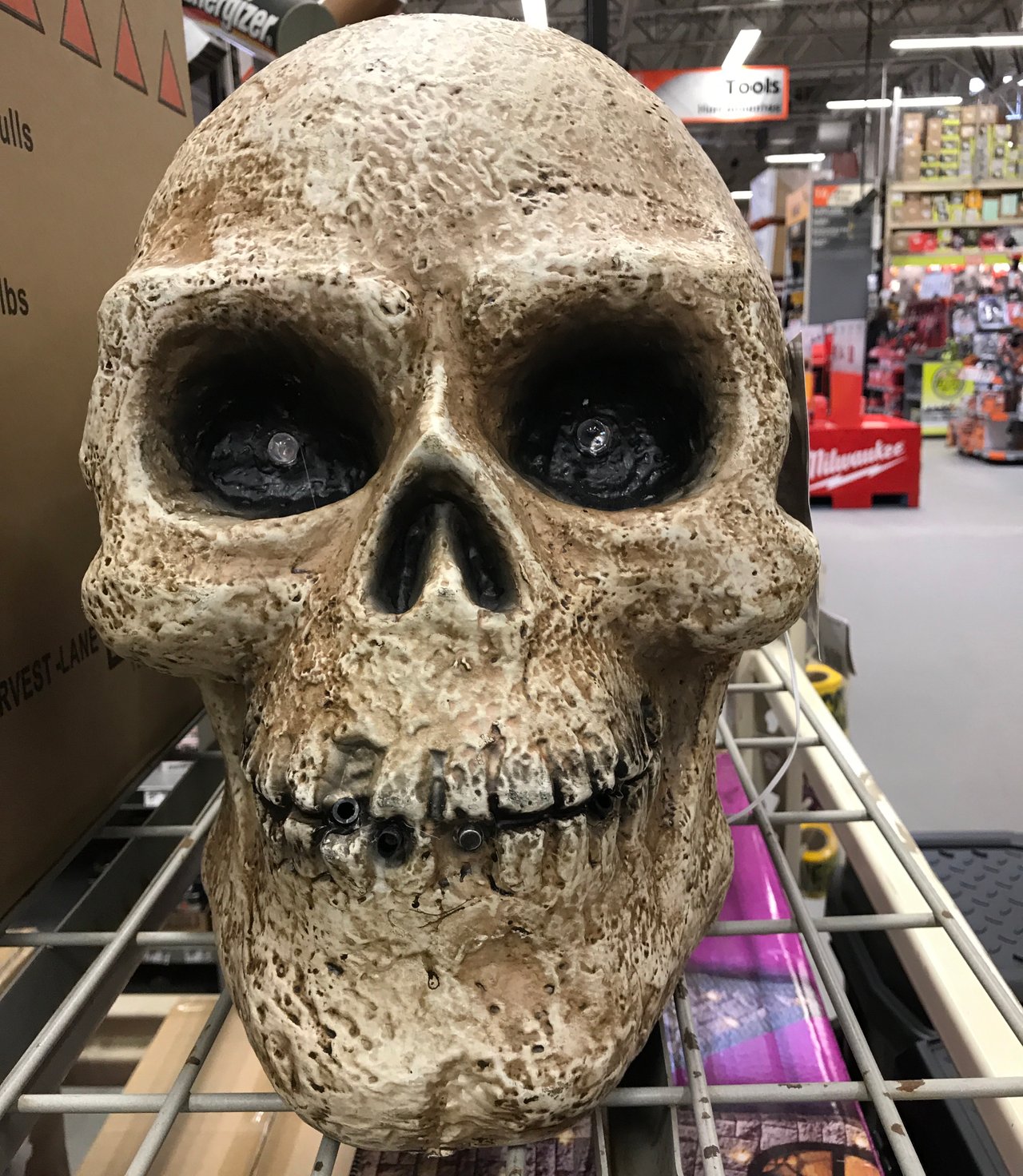 This is my favorite creature. The dragon. I love dragons. I make a lot of dragon theme jewelry, like dragon eyes, my best sellers.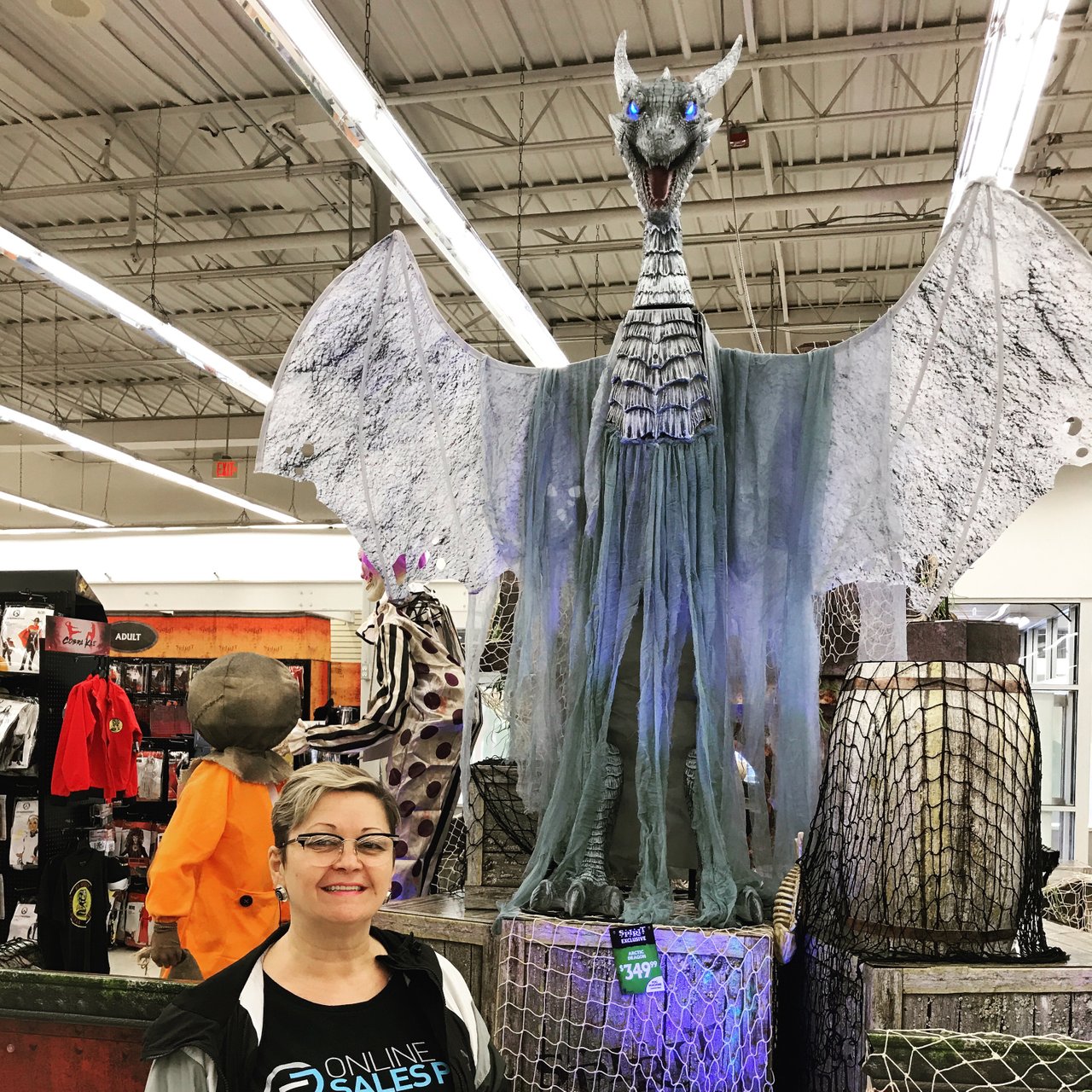 Well... I hope you enjoyed my post and didn't get scared. Happy Halloween!
Note - This post is my contribution to #marketfriday challenge hosted by the lovely @dswigle and also to the Photo Friday contest organized by @qurator.

Follow me and my stories