After months of negotiation and offers, the pursuit of Fox appears to be over.
Comcast is ending the bid for the media giant which means that Disney is the winner in this contest. While the move hands 21st Century Fox over to Disney, it frees Comcast up to pursue Sky TV, ironically 39% owned by the Fox empire.
Comcast originally said it was raise the offer on the table after Disney topped it but debt obviously became a consideration. Already one of the most indebted companies in the world, taking on this acquisition would have furthered that path.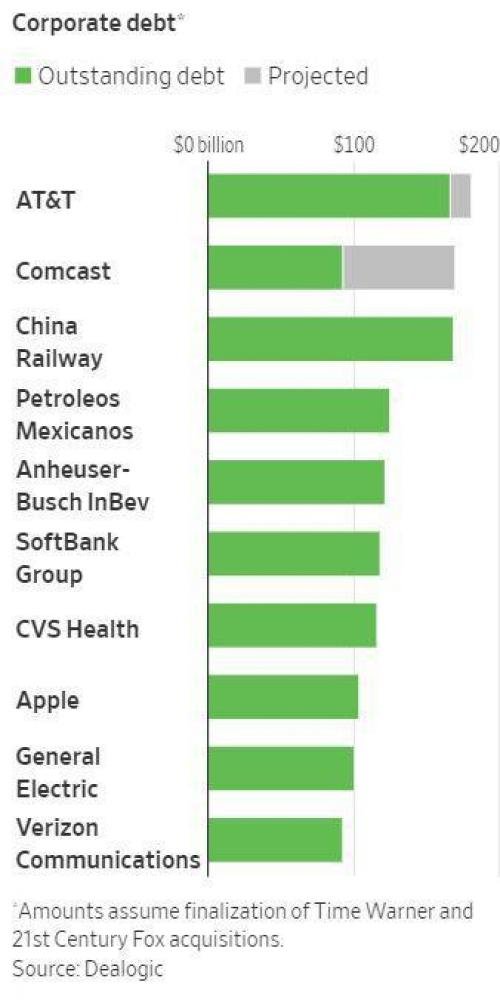 Another consideration might be the DOJ's recent contesting of the ATT-Time Warner deal. It is possible that Comcast would have faced similar resistence if it went ahead with the buyout of Fox. The deal with Disney-Fox could face a similar situation from the EU meaning selling off the ownership is Sky could be mandated.
Some believe this is a non-issue for the Disney team since this deal benefits them greatly without the Sky network.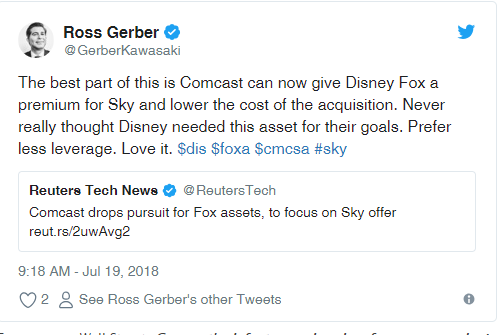 Wall Street already anticipated this move. It did not believe Comcast would beat out Disney who was the preferred choice by Rupert Murdoch himself.
Both stocks traded higher on the news.
To view full article, click here
Images are from article that is linked.