Stocks went up about 1% today depending on your index of choice on news that...well, everything is awesome, forget the Fed, just buy stocks.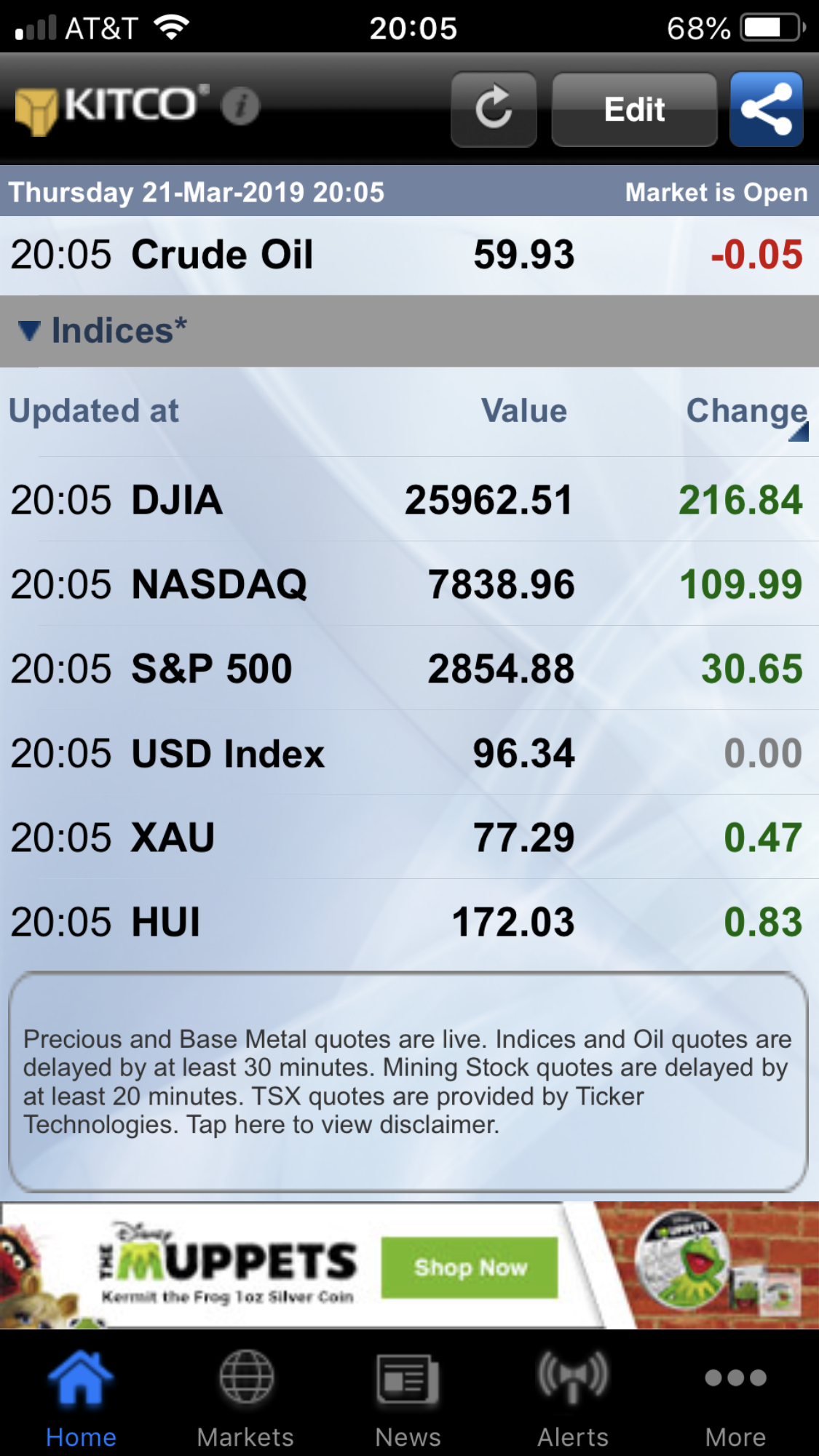 Meanwhile, a month after hitting $22 Trillion in debt, we have added another $140 billion to the national debt already.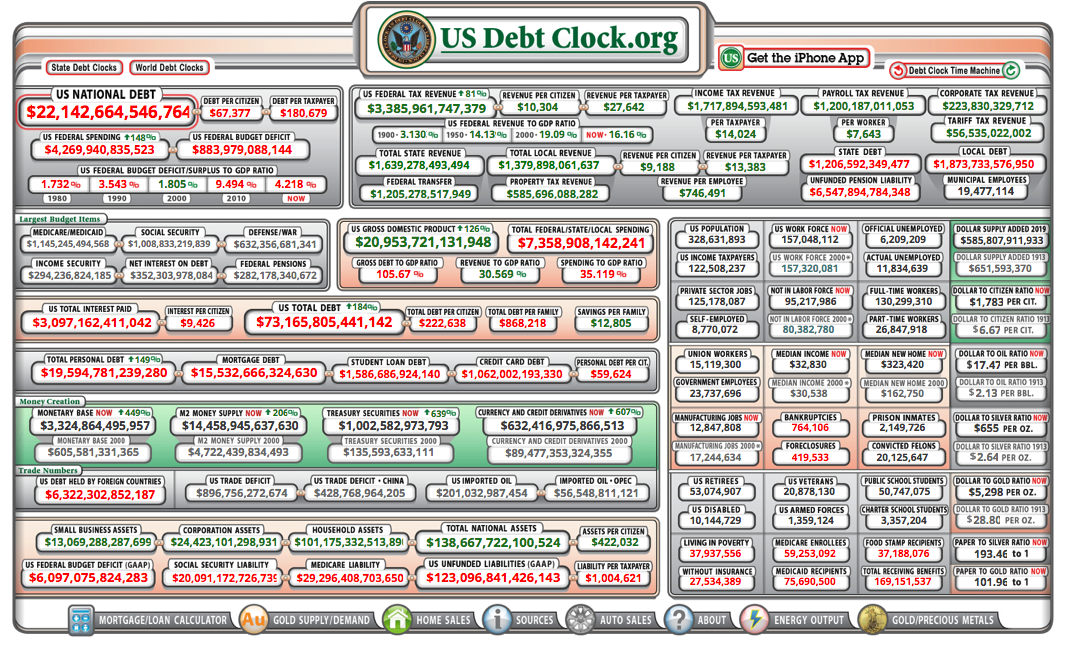 My favorite lines on the https://www.usdebtclock.org site are in the bottom right hand corner. It points out the paper ponzi being run right in front of our eyes.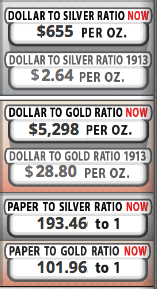 All of those paper promises printed can't cover the Silver and Gold in physical form. When the SHTF, $100, $200, $300 Silver is all very easy to see coming. And this is just the debt the government admits too.
To invest in Mene24k Gold Jewerly click Here
To open your own BitShares account, click Here
To open your own Binance account, click Here
To open your own Coinbase account, click Here