It's Sunday evening and it's the best time to re-cap some of my favorite coins markets and of course, my beloved tokens from Steem-engine... Let's dive into the markets through noob glasses... :)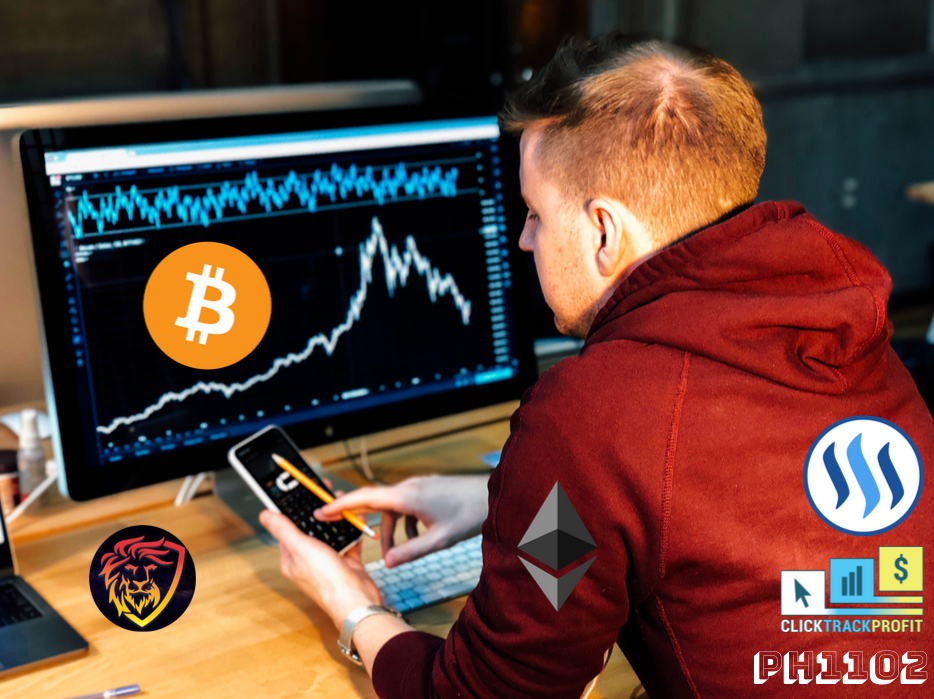 created on canva.com
We are still in the "sideways" phase of Bitcoin, where neither the bulls, neither the bears are winning... This week it was traded between $7900 and $8600, which is slightly better than last week... There are still no major moves and the price is currently $8280 as I'm writing this post.
Etherium is doing a little bit better. It was traded between $170 and $194, and the price is currently $181. $11 more than the same time last week... If we take look at the ETH/BTC chart, it was 0.0216 BTC and now it is almost 0.0219 BTC... It makes some small steps but in the right direction :)
Unfortunately, STEEM has dropped in value in both markets, BTC and USD. It was traded between 13.5c and 15.2c and now it's around that bottom, $0.135. If we take a look at the STEEM/BTC chart, it is currently traded for 1650 satoshis. As a matter of fact, it's not so bad because if we take a look at a longer timeframe, it's in that price range last 2-3 months. Maybe we have found the bottom?

CTP token was traded from 0.03-0.05 STEEM (almost the same as last week), and it looks that we have found a price where CTP token likes to be... Until we don't get some major updates about CTP payments... Trade volume was very low all week and the trend is the same as earlier... Users don't want to sell it under 0.05 and buyers don't want to pay more than 0.03 STEEM per token... Who has more shaking hands? We will see...The circulating supply is 486,846.68 CTP tokens and the last 24h volume was low: 22 STEEM / $2.97.
DEC token didn't have a lot of ups and downs past week. I have thought that it will be more volatile after the BETA packs had run out, but it was just a short breath. It was traded between 0.00672-0.00722 STEEM, with a circulating supply of 83.608M DEC tokens and the last 24h volume was 5,726 STEEM / $783.63.
PAL token continued with bad performance...It has some buying walls around 0.04-0.05, but we will see if they will resist. It has dropped again and traded for 0.05-0.072 STEEM, with a circulating supply of 15.588 M PAL and the last 24h volume was 115 STEEM / $15.69.
SPT token didn't move too much regarding the past week result. It stayed in the same price range. It was traded around the price of 0.006-0.007 STEEM per token. Circulating supply is 24.07 M SPT and the last 24h volume was 384 STEEM / $52.59.
LEO token was the most active this week. It went up until 0.22, and then down until it hit 0.138...It was traded around the 0.135-0.22 STEEM. Circulating supply is 4.162 M LEO and a 24h volume was very nice, 1,448 STEEM / $198.28.
I have bought some chunk of LEO token, but I didn't stake it... yet... Will see what to do with it... My first goal was to hit 3k staked LEO tokens (almost there) and slowly curate with that amount... But, I'm thinking about raising more funds for stake very soon... Currently, I'm on 89th positiion of LEO richlist...
---
My staked tokens summary (this week - last week):
CTP token - 12652 (10932)
PAL token - 745 (742)
SPT token - 12571 (12100)
BATTLE token - 7673 (7560)
LEO token - 2988 (2925)
~ph~

.:. .:. .:. .:. .:. .:. .:. .:. .:. .:. .:. .:. .:. .:. .:. .:. .:. .:. .:. .:. .:. .:. .:. .:. .:.

Don't forget to follow, resteem and browse my steempage to stay connected with all the great stuff!

Join SteemSavvy.com The Ultimate STEEM School
Do you need FREE affiliate marketing lessons? Join ClickTrackProfit
.:. .:. .:. .:. .:. .:. .:. .:. .:. .:. .:. .:. .:. .:. .:. .:. .:. .:. .:. .:. .:. .:. .:. .:. .:.