Quarterback Philip Rivers signed a $ 25 million, one-year contract Saturday with the Indianapolis Colts, the NFL team.
Rivers had already contemplated the retreat after it became official that his time with the Los Angeles Chargers was ending.
After discussing the situation with his family, he became convinced that he could continue as a starting quarterback, and this Saturday he joined the Colts.
"I actually still love to play, I certainly don't come from my best year (in 2019), but I know I can still play at a high level," said the quarterback.
The fact that we ended up being part of this organization made it much more exciting to continue, "said Rivers.
Also this Saturday, the Colts 'cut' quarterback Brian Hoyer, who had served as Jacoby Brissett's backup in 2019 after joining the team in an exchange with the New England Patriots before the season. He played four games, shooting for four touchdowns and four interceptions.
Rivers spent the 16 years of his NFL career with the Chargers - first in San Diego and then in Los Angeles after the change of venue - who announced in February that they were not going to sign Rivers again after a season with 20 interceptions, the third-highest number in the NFL.
Tom Brady sounded like a possible replacement for Rivers in the Chargers, but the charismatic 42-year-old quaterback eventually settled on the Tampa Bay Buccaneers.
Rivers, who has started 224 consecutive games, has thrown for 59,271 yards and 397 touchdowns, earning him the Pro Bowl eight times in his career; where he became the first player in league history to have five straight games with a passing rate of 120 in a single season in 2014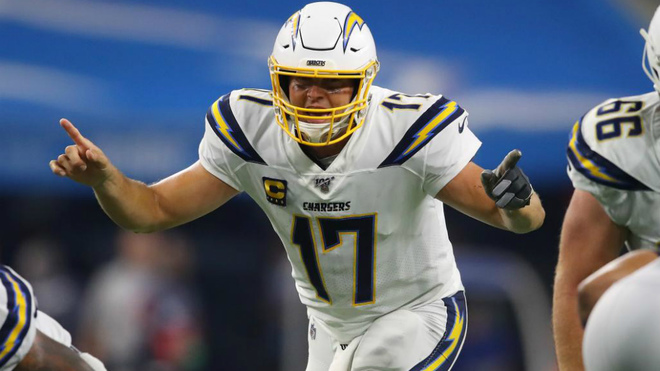 fuente