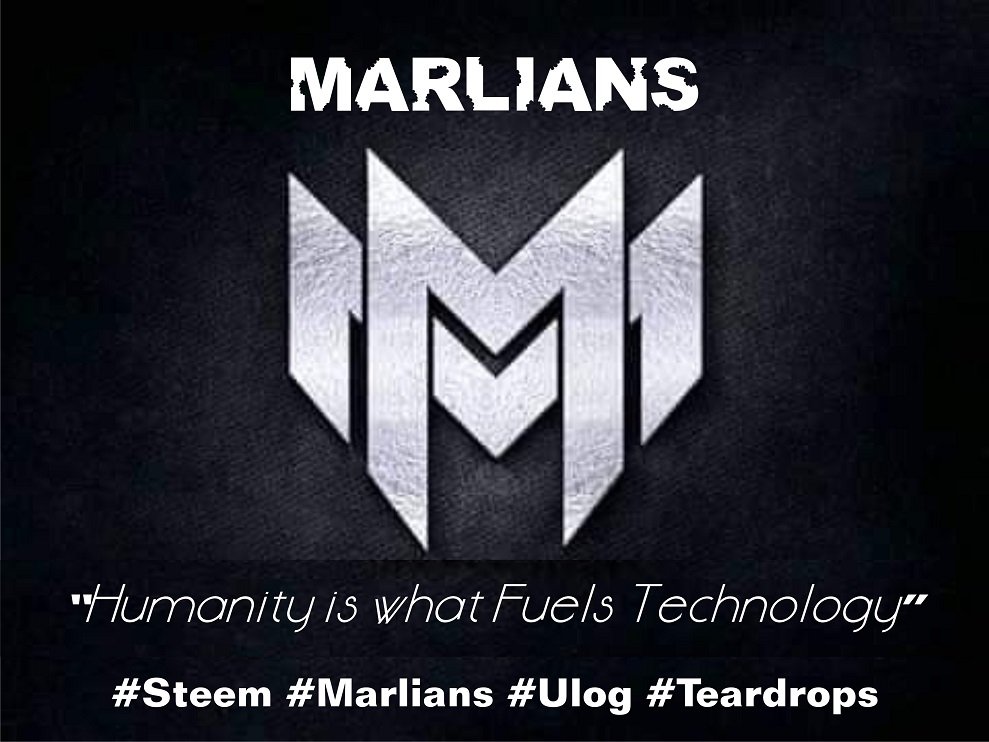 We are all used to the saying that what we "feed into the computer is what we get out of it"_ withthe mantra Gabbage-in Gabbage-out. Yeah, we'll all agree with that.
This tells the uniqueness and functionaility of the God-given human brain which has a thinking Power and has the right to make and/or change a decision.
The computer and the current wave of technological revolution still has it's dependence on man. Even on our dear Steem blockchain, we cannot overemphasize the essence of our developers who are always on the DO to ensure that we are free of bugs.
At this jucture, you should have got a glimpse f what this blog is all about - HUMANITY
There is a song in my local language that says:
Okuk ikpuikpu, ofong ikpuikpu
Owo edi inyene
Translated as:
Money is vanity, clothe is vanity
Human is riches
Permit me to say that the entire uniqueness of man is as a result of his source - God's image wherewithal he was created from the beginning. We have been wired in the most sophisticated of forms any living thing would ever have. The essence humans are pivotal to every technological innovation.
---
Ofcourse, did you every imagine a world where you stayed all alone? Loneliness, we know is the fastest way to depression and self-destruction.
---
You see, the biggest booster that the Steem blockchain had was the massive onboarding that came as a result of the 2017 Bull market. Many of those users for their personal reasons left and today we are in want of more people.
Every social media growth is an evidence of human invasion. When the people have a cause to stay with one another, then, certainly, such a place will grow. I'm not preaching peaceful coexistence in this blog, rather pointing to the essence of humanity.
Besides @Sirknight who is quite very close to me, @Surpassinggoogle is one awesome being on the Steem blockchain for the past 3 years and he has contributed big value to humanity. @Steemgigs, @Ulogs, @Teardrops @Marlians are his projects which have mined and rewarded proof of humanity in unquantified ways.
His latest project is the MACROHARD project aimed at gathering the nations to "Code with Swag". Surpassinggoogle needs our support to have his proposal approved so he can begin to receive funding. So far, the 21st vote was made by this account and we need the votes in THousands to enable him secure the funding.
For my understanding, the #Macrohard project is to cater for the welfare of developers in real time. It will be cool to have our developers being assembled in a cozy environment to help them code with swags.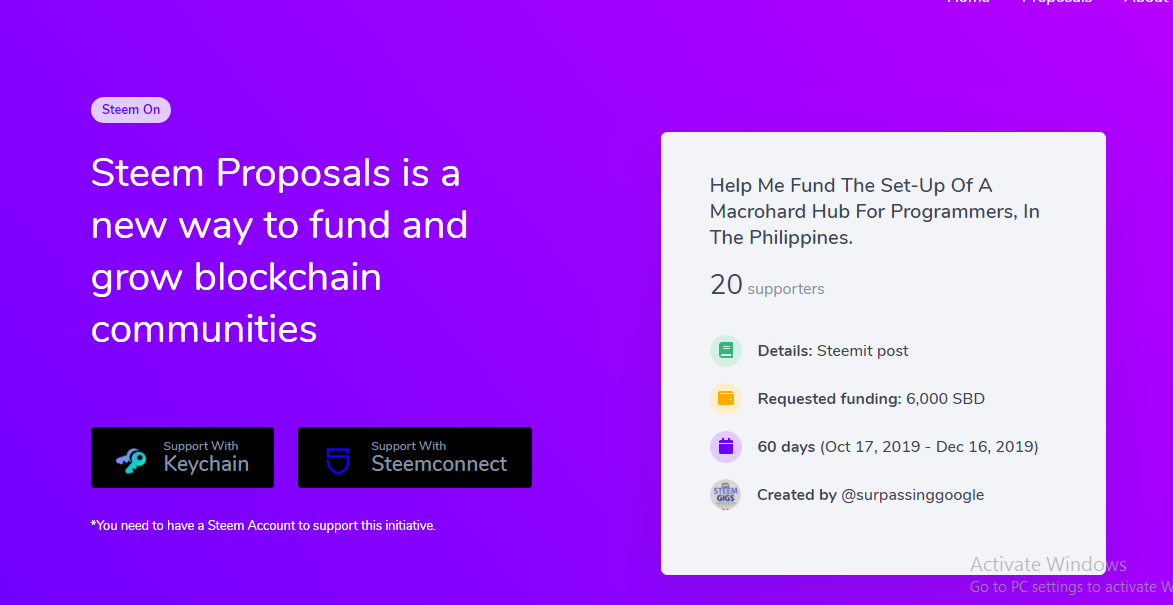 He made a brief on the proposal in this post:
https://www.marlians.com/steemdao/@surpassinggoogle/sps-proposal-help-me-fund-the-set-up-of-a-macrohard-hub-office-for-programmers-in-the-philippines
Voting for the proposal is quite simple:
Click this link and a page similar to the above will appear.
Click either Keychain or Steemconnect depending on the login interface you use. If you click Keychain, the po-pup below will appear.
Simply key in your username and click "vote"
After the vote, check that the counter recorded your vote.
About Macrohard
@Surpassinggoogle had made an extensive and detailed explanation of the Macrohard project in this post. A few excerpts are below:
Note that, I love steem and 'all my projects and dreams' are built on steem. Ultimately, my journey is defined with the words, "surpassinggoogle with steem".
This being said, i have established "setting up a Macrohard hub", a 'balanced solution' in many ways as it also carries 'potential' from all dimensions.
For instance, instead of seeking seed-funding to hasten the development of my steem-based projects (yet struggle with its development), why not setup a hub/office, gather programmers in it, enable them to become 'brother-programmers', have them hone their expertise using my projects as case-study, then 'together' build steem-based projects for themselves and others, at a minimal cost or even 'free'.
Furthermore, 'a Macrohard office' located near my house, enables me to maintain proximity to my dad and to begin allocating some of my tasks to others, in order to focus on my health-rehabilitation.
Support This Proposal
You Can Also Support him in Other Ways.
---
---
Posted via Marlians.com