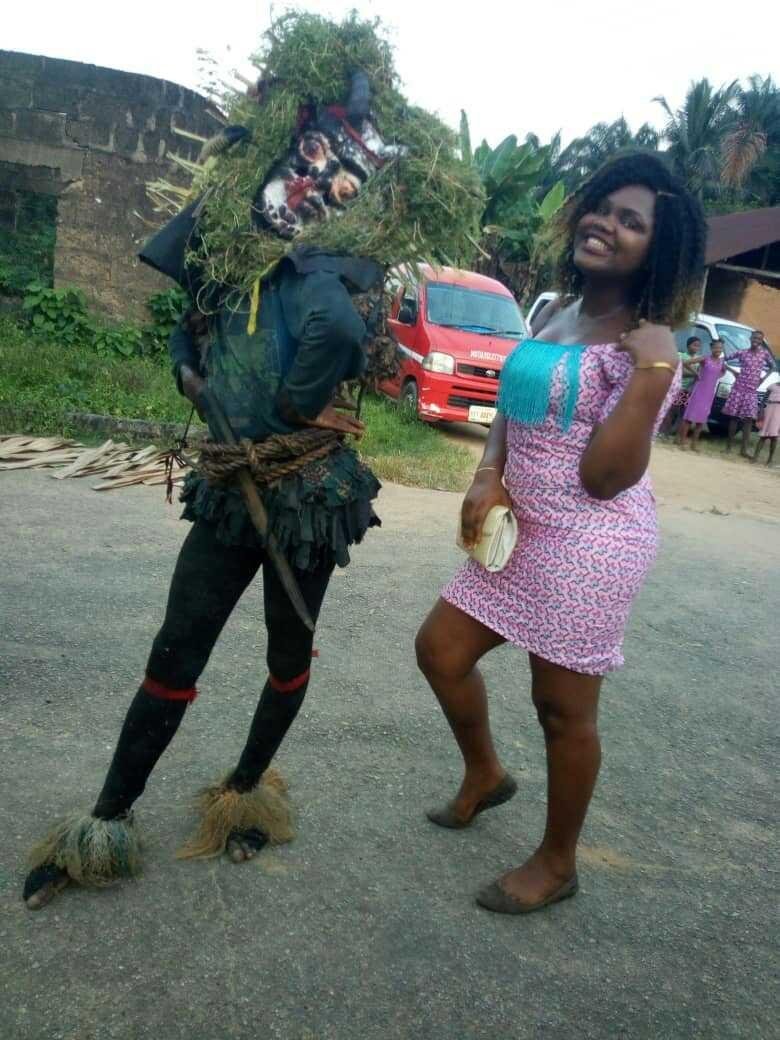 Traditional marriages are beautiful occasions!
Today, I attended a traditional marriage of a church member at a village of Ikono LGA in AkwaIbom State.
The village is located at the interior part of Ikono.
Standing with me is a masquerade called Ekpo Oboikpa in Ibibio language.
This kind of masquerade is not dangerous and it plays with children and adults. This masquerade is usually found at events like traditional marriages, burial and ceremonies at the village.
Their main aim is to add colour to the event and to represent a friendly god of the people.
They usually walk with cutlasses which is one of the compulsory attires for Masquerades in Ibibio Lands but they do not kill or hurt anyone with it. The cutlass is used to scrap the ground announcing their arrival and also to serve as a weapon incase anyone comes to attack and cause nuisance in the event.
While I was taking pictures, the masquerade came out and as usual, people ran away. I don't know why they always run despite the fact we all know it doesn't hurt perhaps because of their scary looks.
I took shots with it and at the end, I placed money on the ground for it as a token of appreciation.
The masquerade doesn't get money or any token of appreciation from someone's hands. It's custom to place it on the ground then they would pick it.
It was a very beautiful event and fun galore.