As you all know, I do tend to favor Masternode coins as I see then having many benefits in security and profitability compared to the straight POW coins. Well today I bring you one that's way ahead of the rest, Qubenet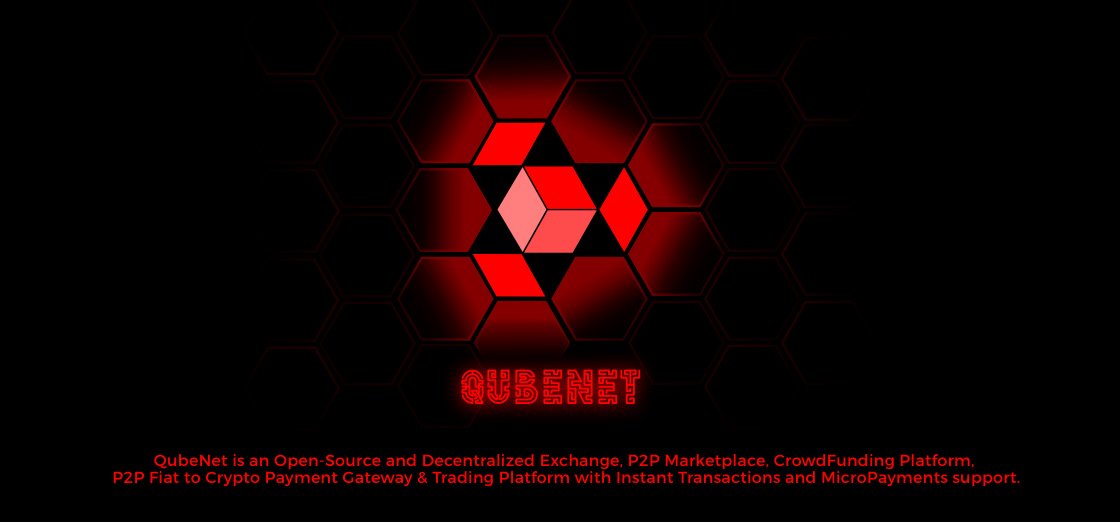 So What Is QubeNet and What Are It's Features
First coin having masternodes with bitcoin core v0.16 + POS
First coin with true variable masternode collateral
Cold Staking
Segwit
Multi -Level privacy
HD Wallet
Atomic swap
Dapps
QubeNet is an Open-Source and Decentralized Exchange, P2P Marketplace CrowdFunding Platform, P2P Fiat to Crypto Payment Gateway & Trading Platform with instant Transactions and Micro Payments support.
First True Variable Collateral Masternode
Now this feature is amazing and does away with shared MN as you can have a masternode once you hit 2,000 QUB
Masternode collateral per node:
Min: 2,000 QUB
Max: 10,000 QUB
Or anything amount in between and still receive 90% of the block reward Masternode.
Coin Specificaitons
NAME: QubeNet
SYMBOL: QUB
MAX SUPPLY: 20,000,000 QUB
INITIAL SUPPLY: 100,000 QUB
BLOCK TIME: Approx. 02 Minutes
CONFIRMATIONS: Varies
BLOCK REWARD
5000% for first two months
500-400-300-200 for next months respectively
50% for next six months
40-30-20-10% for next four years respectively

Now there's a lot more to this MN coin and I have found that on their Discord channel https://discord.gg/7BS75HZ that information or question you have are answered pretty quickly by the Dev team or members of the community. I see a great future in this coin if they can see through the roadmap and complete the task set out for the project. I have added all the links I could find below to help you with more research into QubeNet.
Links
Website: http://www.qubenet.io/
Explorer: http://explorer.qubenet.io/
Wallet: https://github.com/QubeNet/QubeNet-Core/releases/tag/v0.16.3.4
BCT Ann: https://bitcointalk.org/index.php?topic=4628699
Twitter: https://twitter.com/qubenetproject
Github: https://github.com/QubeNet/QubeNet-Core/releases/
Exchange: https://crex24.com/exchange/QUB-BTC
Discord: https://discord.gg/7BS75HZ
Author: @cryptoaussie
BitcoinTalk Profile: https://bitcointalk.org/index.php?action=profile;u=1064307