Background
Here is one of the most exciting contests on the Hive blockchain. It is a challenge to write about 50,000 words in a month.
You can decide what you wish to do with the 50,000 words. Do you want it to evolve into a novel or just some exciting story series or something that you like? You decide.
So, a words/day rate of 1,700 should take you over the 50,000 words mark in thirty days. There are rewards too.
Check out most about the contest here.
The contest is exclusively available on Hive.

Prompt
*** Today's Maynia Prompt: fields of fire***
*** Today's Daily Freewrite Prompt: scar***
Writers can choose to use one of the prompts, both the prompts or not use the prompt at all. It is all up to you!
I wish to make this into a sci-fi novel. Let's see how it progresses! 😊

Half-Past Eight - Day 27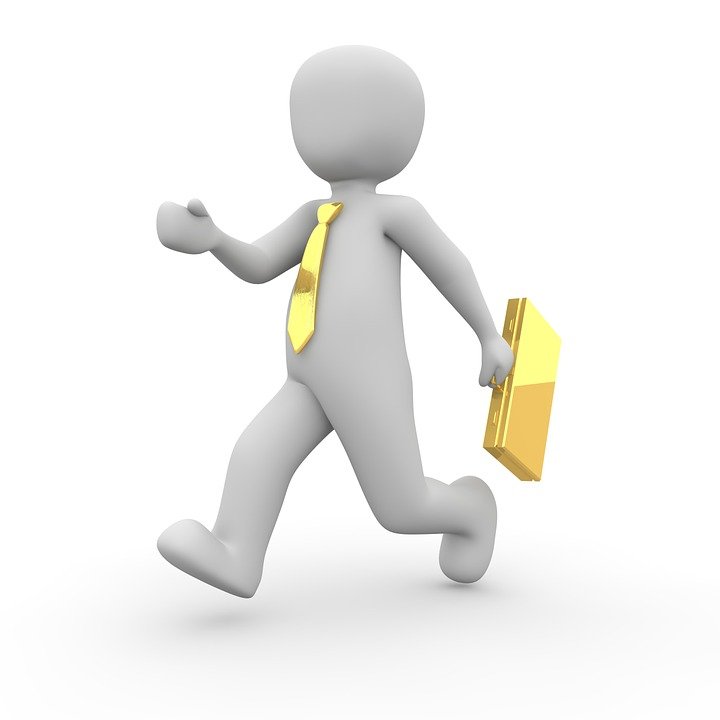 Continued from Day 26. You can read it here.
Time: 10:00 a.m.
Day: 15th May 2015
It was almost three months since the world's disappearance act. Norman, the lone survivor, of course, other than Kiran, had a lot of things he could do and he had all the time in the world. He thought of visiting his engineering college - Vinstor Engineering College, near Dukes factory in Govandi. It would be nearly two decades since he graduated from there and the only thing he could do was get nostalgic. Engineering was undoubtedly the best years of his academic life, and it was now a way to get away from the loneliness he was experiencing. He took his blue pulsar 220 F and started on the road which led to his college. He first thought of taking the GL 550, but then gave up thinking that he would have to do a lot of work of clearing the route if the road had too many cars in the way. That kind of crowding of vehicles was possible near the R.C.F. circle, where the road branches, going to Thane and Vashi. Nonetheless, the bike would be a lot easier.
Norman took Kiran along. Kiran, by now, was fine sitting in front of Norman on the bike. The air blowing on the face was something which not only the dogs but also primates, enjoyed. There were cars all over the place but sparse in number. They would have stalled wherever they were at the time of the occurrence, whatever that occurrence was. Norman was somehow happy that the incident happened around 9:00 a.m. Had the incident occurred somewhere around 11:00 a.m., it would have inevitably resulted in the road being chock-a-bloc and Norm would have never been able to manoeuvre his bike through the traffic. He probably would have had to walk to every place, unless he was taking some arterial route. But now, thankfully, things were different. That was perhaps the only good thing about the entire episode.
Norman started from Bandra East and rode towards T-Junction, Dharavi and felt a cool breeze blowing across his face. It was May, and still, the weather was pleasant. The other reason could be that the road from Bandra, Kalanagar, to T – Junction had mangroves on both the sides and the incoming seawater and the seafront, must have been cooling the place. Add to it, the area was no longer being polluted by effluents and sewage water or the copper or brass wires being burnt to remove the plastic, for recycling purpose.
The weather was perfect, in fact, a lot better than the weather over a decade back when Norman used to go to college, in his new Bajaj Caliber, then. He was enjoying the ride, and so was Kiran. The trip from T-Junction to Yellow Bungalow was fast, and Norman was not surprised to see very fewer vehicles there, because he was travelling in the opposite direction to the general flow of traffic, during office hours, in the morning. So, obviously, a lesser number of people would have taken the route that day. Once he reached the junction, he rode straight towards the O.N.G.C. building on his left and then to Sion station, instead of taking a left. The straight path was a 'No Entry', and it was not open normally. Today, Norman was a rule maker and the rule follower.
Just as he crossed Sion station to his left, he came across "The sacred Heart of Jesus Church", which was again on the left and Norman put a sign of the cross; a habit which his mother ensured that he followed when he used to go to visit his maternal uncle in Vashi, during his childhood days. Norman took a left from the church, albeit, a little pile-up of cars and buses and got to the Eastern Express Highway. He thanked God that he did not bother taking the Merc, else he would have been moving cars and buses out of the path, near the church. There was one more tiny pile up near the Chunnabatti signal, but even that was easy to move through.
The Eastern Express Highway was a breeze, and he reached the R.C.F. junction in no time. He took the flyover at the intersection, to go towards Chembur. That flyover was something which was not there, when Norman used to go to college, back during his engineering days. As he got down the flyover, he came to the Thomas Cook Signal. From there, he proceeded forward to go to the next signal near the Fire Engine Point. That was also a junction which saw the monorail cross over perpendicularly. That incidentally, was also a junction Norman was going to have a headache with. Their vehicles had stopped midway at the intersection, perpendicular to Norman's path. Two to three rows of cars made it almost impossible for him to pass. He had to get down and move some of the vehicles. But from the looks of it, it would be at least 15 – 18 vehicles, he would need to move, only to get about two feet of lateral space for his bike. He got down from his bike and started moving a truck, followed by a B.E.S.T. bus and then a couple of cars and vans. Kiran was seated on the bike all the while and did not bother moving from there. Norman thought that Kiran was enjoying a royal treatment, which no one, not even a monkey, would forgo.
It took Norman about twenty minutes and a lot of sweat, to create the two feet gap, after which he got on his bike and continued on his journey. Norman after that had an almost empty road and reached Diamond Garden, in about a minute.
"That is a real fighter plane, Kiran. It was part of the 1971 war with Pakistan and had some technical snag, because of which it got down here and is there ever since then," Norman said as if Kiran was listening to it. He then rode towards the next junction, which was known as R.K. Studio. This was one of the earliest studio from the Kapoor family, one of the first families of Bollywood. It was a landmark of its own and Norman's college was diagonally opposite to the studio. From the junction, Norman took a left turn, turning towards Govandi station and moved about 100 meters and just passed Dukes factory and took a right to enter the gates of Vinstor College. The gate was open, and he did not have to struggle much to come there. As he was riding the 50 odd meter path to his college, he looked at Dukes factory to his right. It had changed a lot now. Dukes was the factory which made Mangola and Lemonade, two of his favourite childhood drinks. However, by the time Norman had started engineering with Vinstor, Dukes was taken over by Pepsi. The lemonade drinks were discontinued, while Mangola persisted due to local preference. It had a series of name changes, finally being called Slice Mangola. A favourite drink of Norman still, but he could swear that the taste was far from the original which he drank as a kid. Effects of globalization, he thought.
Norman stopped at another gate, one which was straight in Norman's path, entering the Polytechnic college and the other one, on his left, entering the Degree college, where Norman studied. He stopped the bike there and parked it on the side.
"Kiran, my friend, we will have to climb over the gate. You be on my shoulder," Norman said without realizing that he was talking to a monkey. A fact which probably, even Kiran realized and it jumped down from the bike and ran towards the left-hand side gate and in three jumps was over the gate and on the other side. Norman smiled.
"Had I forgotten about your background!"
Norman then got climbing on the gate with one foot on the wall and struggling to get going. He wished he could get over the barrier like Jackie Chan, who could jump over ten to fifteen feet gates, just like that, how he wished. Norman Chan, though, was not that lucky. After about two minutes of struggle and torn trouser, Norman was on the other side. He was embarrassed but then reasoned that that emotion meant nothing anymore. Who was there to see Norman having lost a few stitches, right at the centre of his butt. He laughed at the thought. Kiran looked at him and continued to move forward towards the basement.
Norman remembered the basement. That was the place where he would chill out with his friends, in between lectures and had a makeshift canteen on the far end for the Degree students, where he would buy, not so great tasting burgers from. Of course, the polytechnic had a proper canteen, but the food was nothing significant to write about. Things, of course, would have changed by now, but then he could not verify. Everything was in a static mode, except Kiran and him. There were chairs laid out at the basement, and Norman had himself seated there. Kiran went about some exploration work.
Kiran climbed a tree nearby and probably, got a view of the first floor. Norman was seated in such a position that he could see Kiran on the tree to his left, while he was enjoying the cool breeze on the ground floor. Just then Kiran gave out a loud shriek, which startled Norman. He had never heard Kiran at such a high pitch. The problem though was that Kiran would not stop and was shaking the branch on which he was perched, violently. Norman was scared. He realized that Kiran had seen something, probably living. But that was no reason for the shrieking. The first time Norman had seen Kiran on the tree, Kiran did not shriek. It suggested that whatever, Kiran was looking at was not Human. It must be an animal. But there was another voice in his head which said, what if it was something paranormal? What if it was a ghost? Studies had revealed that animals were in a better position to see ghosts, for whatever reason, and that meant that there was a small possibility that Kiran indeed saw a ghost.
"Kiran, come down here," Norman shouted, realizing that he had warned off the intruder too. A wrong move, he thought, but then it was too late. Kiran came hurtling down and rushed towards Norman. He was restless and moving back and forth in front of Norman. Norman was really scared now. Being a 'Horror Movie' guy, those feelings were obvious. He wanted to investigate but did not have the courage. What if it was a zombie of some kind? What if it attacked and started munching him without killing him first? It would be painful, he thought.
"Get a grip, Norman." He told himself. He had planned a visit hoping to get nostalgic and all of a sudden he was terrorized. Forget the college days, he was not sure that he would be alive a few moments from now. Norman calmed himself despite the restless Kiran.
"How bad can the situation be, Norm?" He said to himself, while Kiran watched restlessly. "Even if it is something terrible, I would only be losing my life, which is not a bad outcome considering the current reality." Norman then moved towards the staircase and went back to the episode once again. Kiran was on the first-floor level, and therefore, it would be something on the first-floor level. He had to go to the first floor. Norman called out to Kiran, but Kiran wouldn't budge and in fact, ran towards the tree once again. The moment of truth hit Norman. He was alone in this.
"Alright." Norman opened the gate in front of the staircase. The gate was an innovative idea by one of the professors who thought that if the stairs was locked, students could not go out and hence could not bunk lectures. A bit extreme but Norman and his gang would jump off the first floor to play in the adjacent ground, despite the gate being there. Norman and gang, too were a bit extreme. But right now it was only Norman. No gang.
"I am never alone when the Almighty walks beside me," Norman said and then he started to speak out Psalm 23. "The Lord is my Shepherd. There is nothing I shall want." Norman opened the gate and walked up the stairs. "Even though I walk through the valley of the shadow of death, I will fear no evil, for you are with me. Your rod and Your staff they comfort me." Norman slowly reached the first floor, and if he had to trace the point from which Kiran had shrieked, then he had to walk to his left from the staircase and then take a right and immediately turn left for the second set of stairs, near the elevator. Whatever, Kiran saw was right there. He could be walking right to his death. Norman was sweating crazily. He reminded himself of Psalm 23 again.
"Even though I walk through the valley of the shadow of death, I will fear no evil, for you are with me. Your rod and Your staff they comfort me." He slowly moved forward and reached the elevator, beyond which he had to take a right and in all possibility come face to face with whatever Kiran had seen; if it still was there. He peeped from behind the elevator and saw nothing. He then looked behind and saw nothing there either. He then moved forward and saw the other staircase and beyond that the tree, where Kiran was perched. It did not make sense. What did Kiran see? Where is the thing which Kiran saw?
Norman heard the loud shriek once again and collapsed literally. The horror, terror and suspense were too much anyways, and the last thing he wanted to be some background music. He nervously smiled at the thought and was wondering, how he could showcase such humour even in that tense situation. He gathered courage once again and stood up.
"Have faith Norman. Have faith. God is with you, and so are his angels. Have faith." He then, instead of taking the staircase, continued walking straight from where the B.M.C. ground was visible. It was where Norman and gang, used to hang out. Norman made his way through the passageway ruing the sight of zombie, jumping out from one of the open doors. Nothing happened, and he reached the end, and there he saw something; something which he realized would have triggered Kiran in the first place.
"Kiran. Kiran," he yelled. Kiran's loud shrieks stopped for a moment, and then he saw the monkey jump from a nearby tree. Kiran had Norman in his sight and still shrieking. Norman had mistaken the direction in which Kiran saw and screamed. It was not the first floor of the building to start with but the edge of the building, in the direction of the ground. Animal instincts dictate that they run away from fire, lest they get engulfed in it. This is somehow hardcoded in almost all creatures, including humans, and that is what triggered off Kiran. Norman saw the thick smoke rising from the direction of Anushakti Nagar, a civil society near Bhabha Atomic Research Center (B.A.R.C.). The smoke was the culprit, and Norman was glad that he did not have to deal with zombies.
Norman was down in a jiffy and on his pulsar to find the source of the smoke. Vinstor and nostalgia had to wait. If anything, his recent experience would have corrupted every sense of nostalgia he had, and now was replaced by horror.

Image Courtesy: Pixabay