Background
Here is one of the most exciting contests on the Hive blockchain. It is a challenge to write about 50,000 words in a month.
You can decide what you wish to do with the 50,000 words. Do you want it to evolve into a novel or just some exciting story series or something that you like? You decide.
So, a words/day rate of 1,700 should take you over the 50,000 words mark in thirty days. There are rewards too.
Check out most about the contest here.
The contest is exclusively available on Hive.

Prompt
*** Today's Maynia Prompt: banana chaser***
*** Today's Daily Freewrite Prompt: beeper***
Writers can choose to use one of the prompts, both the prompts or not use the prompt at all. It is all up to you!
I wish to make this into a sci-fi novel. Let's see how it progresses! 😊

Half-Past Eight - Day 28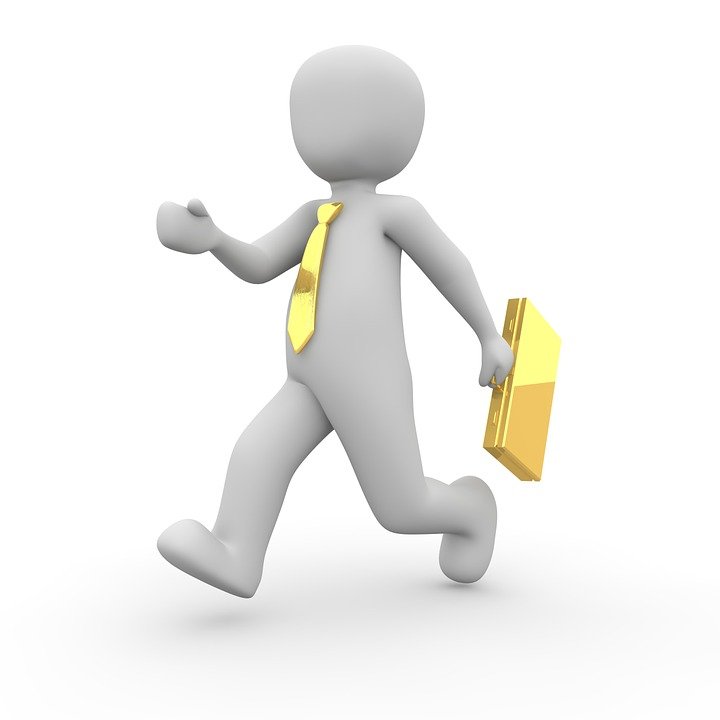 Continued from Day 27. You can read it here.
Time: 9:30 a.m.
Day: 18th July 2000
"Damn, Shikha mam is going to kill us," Norman was shouting out to Shravan on the bike. Norman's dad had just sold their Yezdi 250 cc bike and bought the Bajaj Caliber 115 cc so that Norman could have a new bike to go to college. Norman's dad loved him and ensured that Norman and his sister Jenny got all the good things in life.
Norman and Shravan had started on time to reach college, but Shravan's habit of buying a cigarette on the way to college cost them time. The lecture begins at 9:30 a.m., and both of them were still on the bike, about a kilometre still far from college. To add to Norman's woes, the signal had just turned red. Another, couple of minutes were clearly out of the equation. Shikha mam was one of the respected Professor's in Vinstor, and Norman had honest respect and appreciation for her. She was the accommodative kind and easy going with the students. That's where Norman had crossed the lines a bit. Norman and his gang used to hang out playing either volleyball or cricket, while bunking lectures and that was not something Shikha mam was going to take.
She warned them but when the warnings did not yield much results, she turned to be the serious professor, which she had restrained from being. Because of Norman's fault, everyone in the class felt the heat. On hindsight, it was the best thing that could have happened to a few reckless minds with age and hot blood on their side. But at that point, for Norman, it appeared to be a bit of torture.
That, of course, did not bother Shikha Mam. One of the best professors also started expecting the best from the students. So, reaching class before she entered was one of the rules, which today, Norman and Shravan would not be able to keep. Norman genuinely wanted to attend the lecture, unlike, many others who came only to give their attendance.
"Chal na. All will be fine." Shravan said.
"Are you crazy. The minute we ask permission to enter, she will zap us out. That would be embarrassing." Norman said.
"Okay, now stop talking and ride," Shravan said. The signal turned green, and Norman just zoomed past. He was angry with Shravan for the I-care-a-damn attitude, but then he could do nothing now. They reached college at 9:45 a.m., and Norman had no hopes of getting permission to get in. Late by a minute or two was bad enough, and now the morons were late by a full fifteen minutes. Shravan still wanted to try his luck and went ahead and knocked the glass cum wooden door. Shikha miss came to the door, saw Shravan's face and gestured that he was late. Norman saw it and moved away.
"You were right, man. Mam is not taking us inside," Shravan said. Norman did not know what to say. It felt like he was talking to Daffy Duck of the Looney Tunes. Did they both not know already that they would be kicked out? Norman wanted to laugh and cry at the same time. He wondered if his life at that point was an irony or oxymoron. Although, he knew for sure that Shravan's life was definitely the latter minus the ox.
"Hard luck, man!" Shravan continued. "Now that our fate itself is not allowing us to attend the lecture, why not go out somewhere. We have an hour free now." Norman wanted to kill Shravan, but then he did not have many moronic friends and did not make sense to lose the king of them all. Just then another moron arrived.
"You too??" Alain looked at Shravan and started laughing, and without much thought or notice, Shravan started laughing too. They continued for a couple of minutes. "How late were you'll?"
"We were fifteen," Shravan said and continued laughing, and at that point, Alain burst out laughing.
"I was three and thrown out, and you expected to go in at fifteen?" Alain said and continued laughing. Two morons were laughing, and the third moron was watching. After all, 'Birds of a feather, flock together'. Watching them laugh was contagious, and soon Norman joined in. After about five minutes, Alain wiped his tears and appeared to calm down.
"Hey Norm, I need your help," Alain said. Norman was a bit taken aback by Alain's sudden change of tone. He had just finished an idiotic laugh, and now all of a sudden, he was dead serious.
"Okay. What help do you need?" Norman asked.
"You see my brother, Francis, is studying in Atomic Energy High School in Anushakti Nagar and he has these couple of irritants from his class, who keep pestering him. I want to take them to the task. Will you come along with me?" Alain said. Norman couldn't believe what he heard.
"What?? Take on a bunch of school kids? Are you nuts?" Norman said.
"No. no. We won't touch them. Only frighten them." Alain said.
"Do I look like a bouncer?" Norman asked.
"No re, Norm. Your face itself is enough to scare them," Shravan said, and the two morons laughed again. Alain after few minutes became serious, once again.
"You see, Francis can handle them on his own, but then the board exams are so close that he cannot risk getting hurt," Alain said.
'Oh, God! Why am I doing this?' Norman was talking to himself.
"Alright, but we are touching no one," Norman said.
"Okay re. Let's go," Shravan said and started walking down the stairs.
"You coming too?" Norman asked Shravan.
"Of course. After those kids bash you two up, there should be someone to pick your bones and come back, right?" Shravan said, and Alain immediately went ahead with his routine. Laughing, of course.
"Yeah, good idea," Alain said. Sometimes Norman used to wonder, as to how he could have had such friends but then strained logic would tell him that there could have been no better ones around. Alain was the one who knew the route, and he took his Bajaj Scooter out, and Norman and Shravan followed him on the bike. It was the same route which took them from Vinstor to Anushakti Nagar. Norman was a bit apprehensive but wanted to do anything for his friend. Fifteen years later, Norman was still apprehensive taking the same road but wanted to find out anything that he could to have his family back.

Image Courtesy: Pixabay