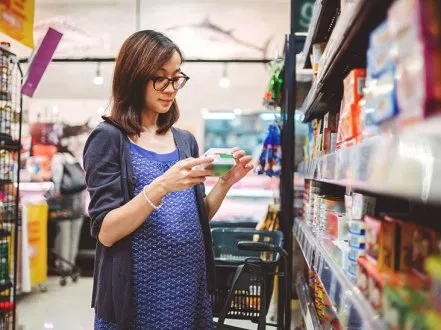 Clinicians have debated the concept of universal thyroid testing in pregnant women for quite some time now. While it may help to lower complications and protect fetal brain development, others say it could lead to overdiagnosis among other risks.
https://www.iamhja.com/
Should pregnant women be screened for thyroid issues even if they don't have any?
A recent analysis published in Frontiers in Endocrinology presents the pros and cons of universal testing.
The authors note that optimal thyroid hormone levels have been proven to maintain pregnancy and aid in fetus development. Thyroid dysfunction is common in women of childbearing age. It can result in substantial adverse obstetric and child neurodevelopmental outcomes. It is easy to detect via blood testing and can be corrected with inexpensive and available treatments, they say.
"Screening only high-risk patients appears to miss the majority of cases, and economic models show that compared to high-risk screening, universal screening is cost effective even if only overt hypothyroidism was assumed to have adverse obstetric effects," they stated in the paper.
They say that fetuses are completely reliant on maternal thyroid hormones up to 16 weeks, which is a critical time in brain development. Too much or too little of the right thyroid hormones can lower the baby's IQ later in life. It also raises the risk of premature birth, preeclampsia and other complications.
"Economic models show that universal screening is the most cost-effective approach, even if only obvious hypothyroidism (profoundly low thyroid hormone level) — which is often missed by case-finding — affects pregnancy and brain development," said Peter Taylor, lead author and a professor at Cardiff University in Wales.
The debate over universal thyroid screening
In the United States, doctors tend only to screen women at high risk for thyroid dysfunction or those who have a history of autoimmune diseases or preterm deliveries.
Doctors tend to debate the screening based on cases when a women has no symptoms or abnormal or borderline thyroid tests. Treating borderline cases detected via a universal screening could risk patient anxiety and puts pressure on clinicians. Most noted is that evidence is lacking when it comes to the benefits of treating women with abnormal and borderline test results.
https://www.iamhja.com/
On the flip side, Taylor said that universal thyroid screening in early pregnancy could improve child IQ and reduce complications of pregnancy.
"However, a consensus is unlikely to be reached without further controlled trials which recruit women pre-conception or as early as possible in pregnancy," he added.
Against universal screening
The American Thyroid Association and the Endocrine Society do not recommend universal thyroid screening for pregnant women. A 2015 statement from the American College of Obstetrics and Gynecology also does not recommend universal testing.
https://www.iamhja.com/
Randomized trials in the United States and the United Kingdom haven't shown that universal thyroid screening offers benefits as far as the child's neuropsychological development, said James Haddow, co-director of the division of medical screening and special testing at Women & Infants Hospital of Rhode Island who is also a pathology and laboratory medicine professor at Brown University. A U.S. study did not include women with clear hypothyroidism and focused on subclinical, or mild, hypothyroidism — so again, the evidence is lacking, he said.
Douglas S. Ross, co-director of Thyroid Associates at Massachusetts General Hospital, told Healthline that he shares Taylor's bias that universal screening is a good idea.
"But as he has stated, the concerns are potential overdiagnosis," he said. There is controversy regarding the threshold for treatment and overtreatment. Many patients on medication end up, at least briefly, on excessive doses, he said.
Dr. Elizabeth N. Pearce, an endocrinologist at Boston Medical Center, worked with the American Thyroid Association on guidelines for testing thyroid during pregnancy. They were unable to recommend in favor of or against universal screening.
She said the vast majority of dysfunction that would be detected in pregnant women would be subclinical, or mild, hypothyroidism. Though observational studies have linked that to poor obstetric outcomes and to impaired child neurodevelopment, evidence is lacking that treating women with it would improve outcomes.
She noted that the ATA does recommend that women with known thyroid disease undergo thyroid testing during pregnancy. Women who have the following should be tested:
history of hypothyroidism/hyperthyroidism or current symptoms/signs of thyroid dysfunction, or family history of thyroid dysfunction or autoimmune thyroid disease
known thyroid antibody positivity or presence of a goiter
history of head or neck radiation or prior thyroid surgery
over the age of 30
those with Type 1 diabetes or other autoimmune disorders
history of miscarriage, preterm delivery, or infertility
multiple prior pregnancies
morbid obesity
those using amiodarone or lithium, or recent administration of iodinated radiologic contrast
residing in an area of known moderate to severe iodine insufficiency
In favor of universal screening
Dr. Terry F. Davies, co-director of The Mount Sinai Thyroid Center at Mount Sinai Union Square, said that most doctors are conscientious and check thyroid function. "I support universal screening in view of how common thyroid dysfunction is in young women," Davies said.
https://www.iamhja.com/
He said that high-risk women should be screened, but simply being female boosts the risks of thyroid disease — a reason that he thinks all women should be tested. Davies noted that doctors shouldn't wait until a woman becomes pregnant to screen her, either.
"The right time is before getting pregnant," he said.