"If you find no one to support you on the spiritual path, walk alone. There is no companionship with the immature/fools."
Dhammapadda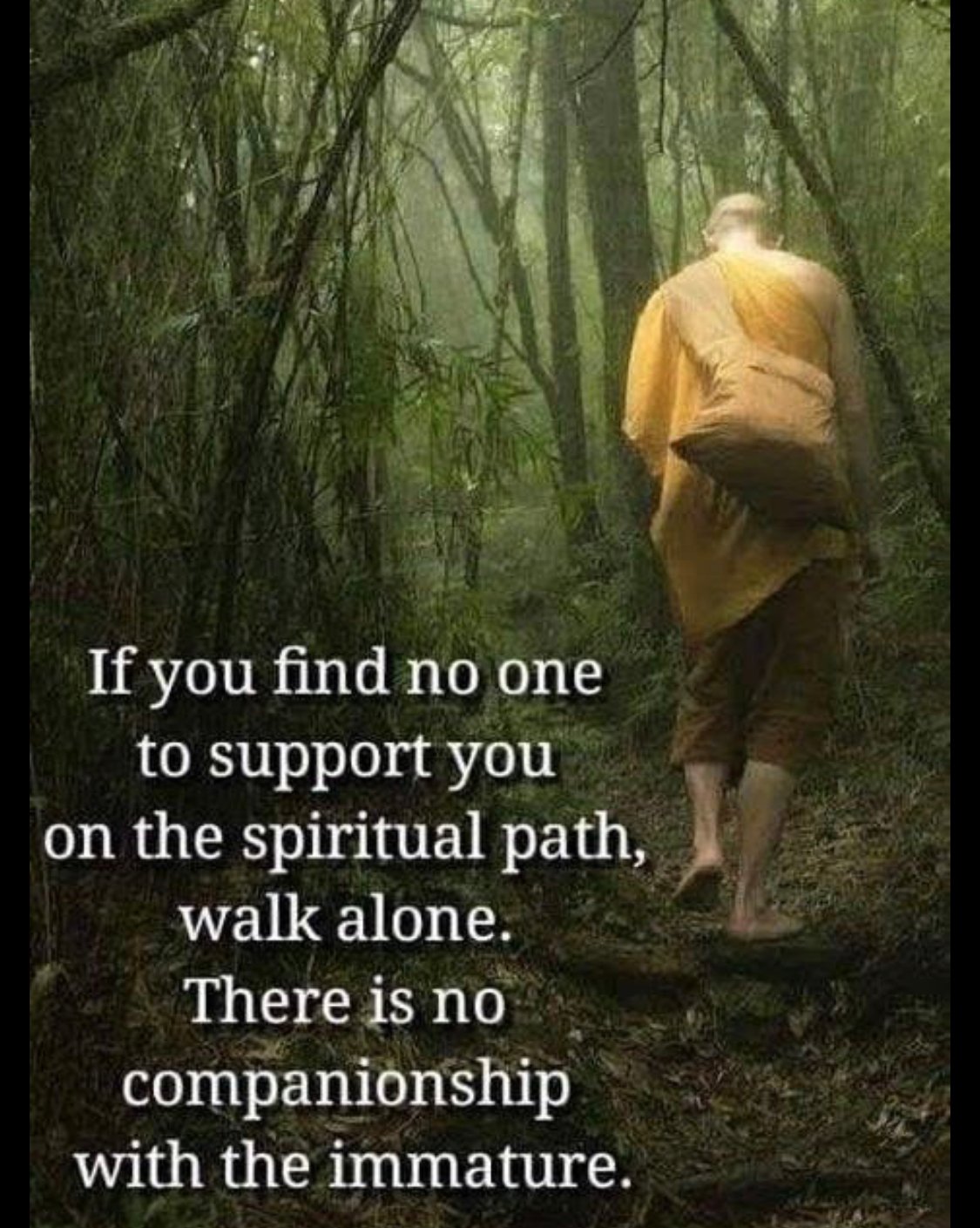 Credit:Pinterest
If you are interested in meditation or just want to test it out - feel free to join us. We meditate daily (at 8:30pm UK time) online with friends and family and if you would like to join us we would love to welcome you at www.tinyurl.com/bewithbreath. Just subscribe for FREE.
Or if you want to try it out for yourself here is a beginner's guided meditation (30 minutes):
https://youtu.be/uh7diEofybI

Mind matters most. What we think we become ~ Buddha.



With Peace Love & Joy 🕉❤️😊
Let's grow together in wisdom through #meditation 🧘🏼‍♂️🧘🏼‍♀️