MEDITATION AFTER THOUGHTS
I'm about two weeks into my efforts. It's been sporadic. I've missed somedays and my sessions were under ten minutes in my first few attempts. I was working my way up to twenty minutes.
I've meditated these past two days for twenty minutes. I do it after I've gotten coffee, made my bed, and done 10 min yoga yesterday and 13 minutes yoga today (increasing minutes daily).
It's been a mixed bag. Today I was aware of how noisy my mind can be. It was throwing out possible futures and perceived pasts. The futures were worries in disguise. I became aware of the negativity my mind was offering up to me. Outside, it began to rain. I listened to it. I continued to return to my breath. I checked in on my posture and different areas of my body, and again returned to my breath.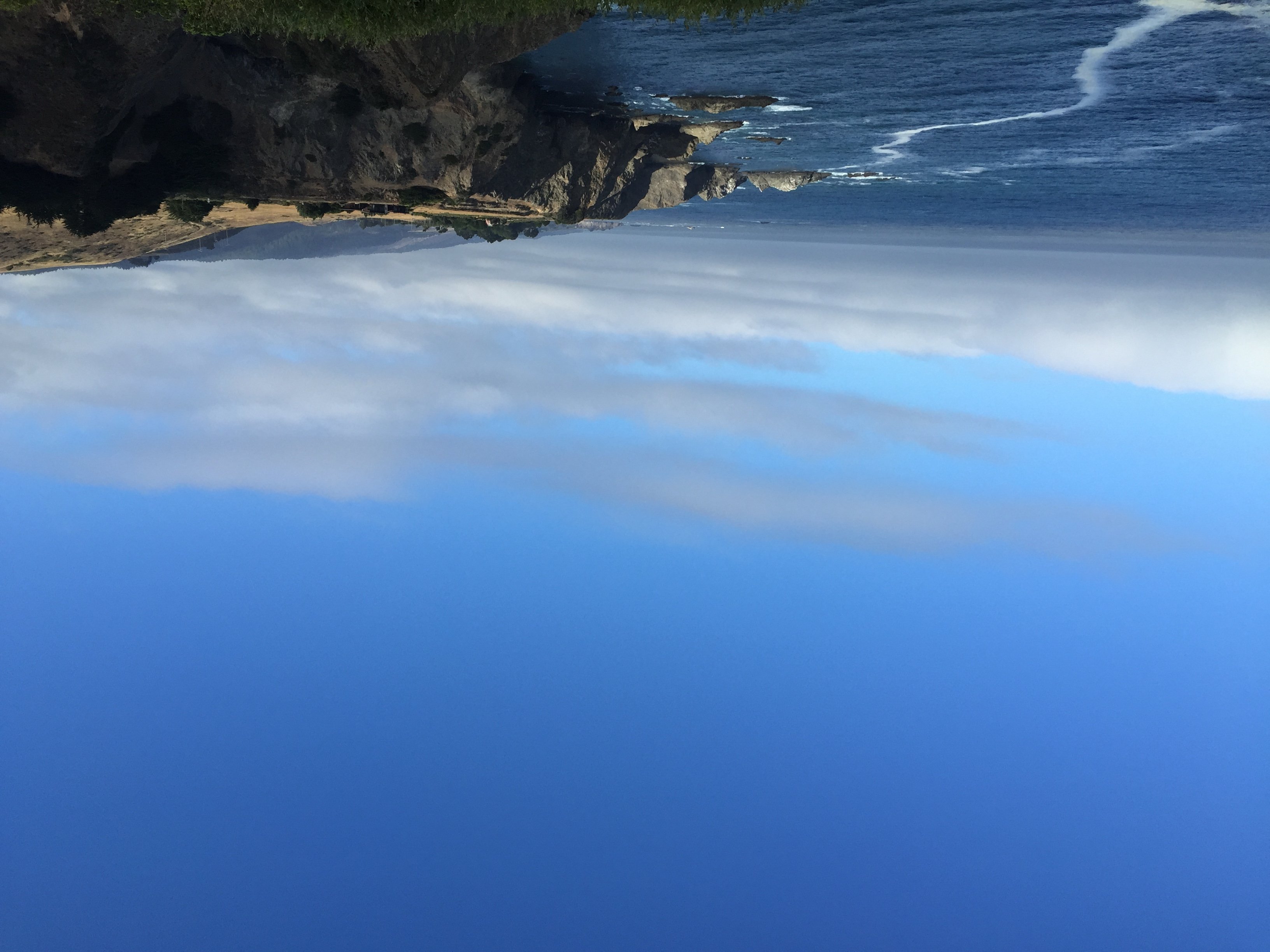 photo accidentally upside down, left it this way on purpose, thought it apropos.
After about fifteen minutes I worried that the volume on my IPad timer I'd set was turned off. It's taken about ten to fifteen minutes both days for my mind to even start to settle down.
I keep telling myself to return to the now, the perfect now. Focusing on breath, body feelings, and surrounding sounds helps with that.
I've become aware of the emotions attached to each thought. The emotion flashes like a spark attempting to ignite a flame, like a pilot light. A feeling of dread and sadness about feared failure in the future flashes and I become aware that it doesn't exist. I'm feeling something that has never happened, training my mind to give this to me in the future. I'm sitting on my bed perfectly content as my mind offers out ways to make me feel bad. How about some negative perceptions of the past? Future? But I'm here, sitting in the perfect now.
As you can likely tell, I'm looking forward to the positive changes this practice promises to bring into my life.