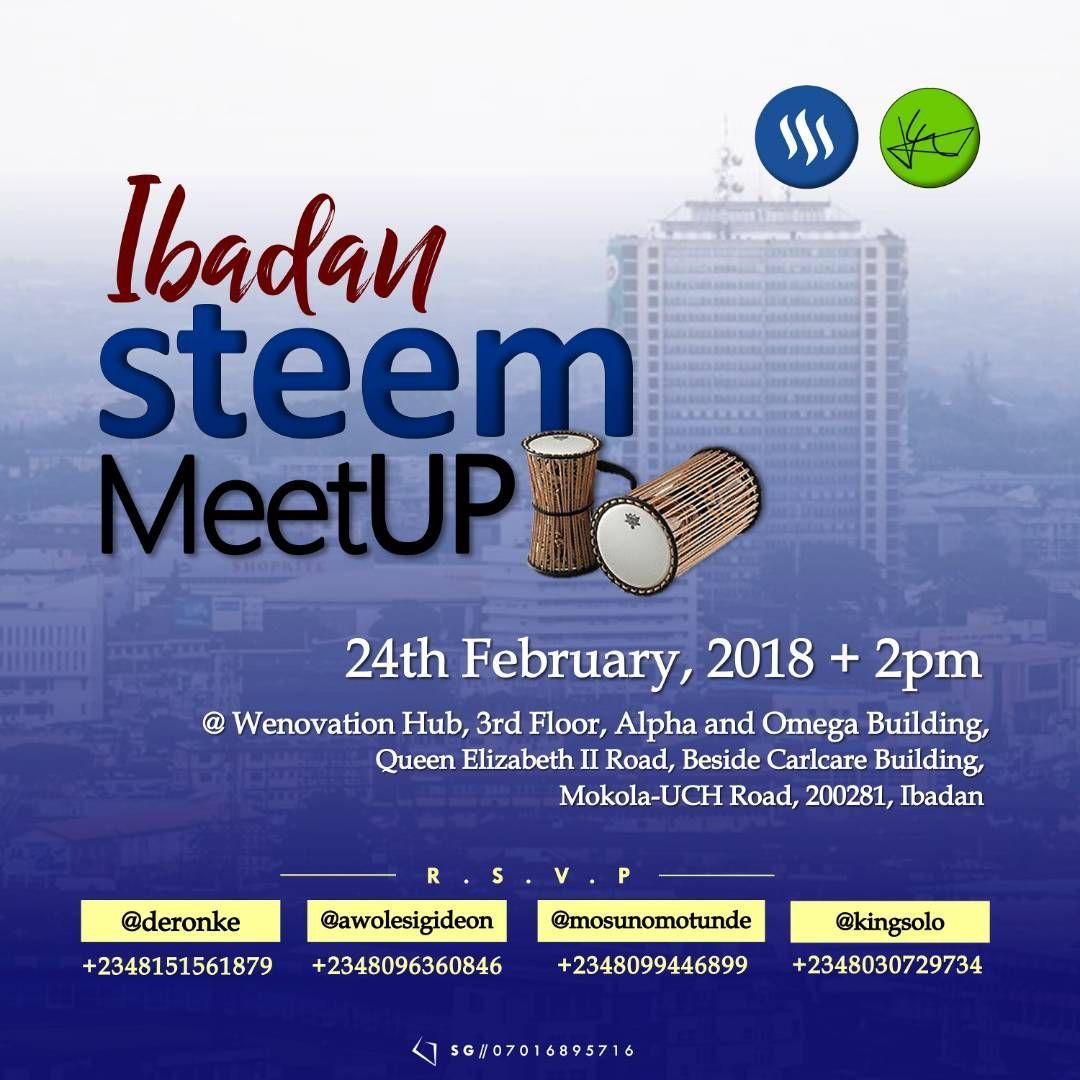 I was there, live at Ibadan steemit meetup. It was a very fantastic meetup. Erm... That was actually my first steemit meetup eversince I joined steemit 2 weeks ago.
Look at the venue: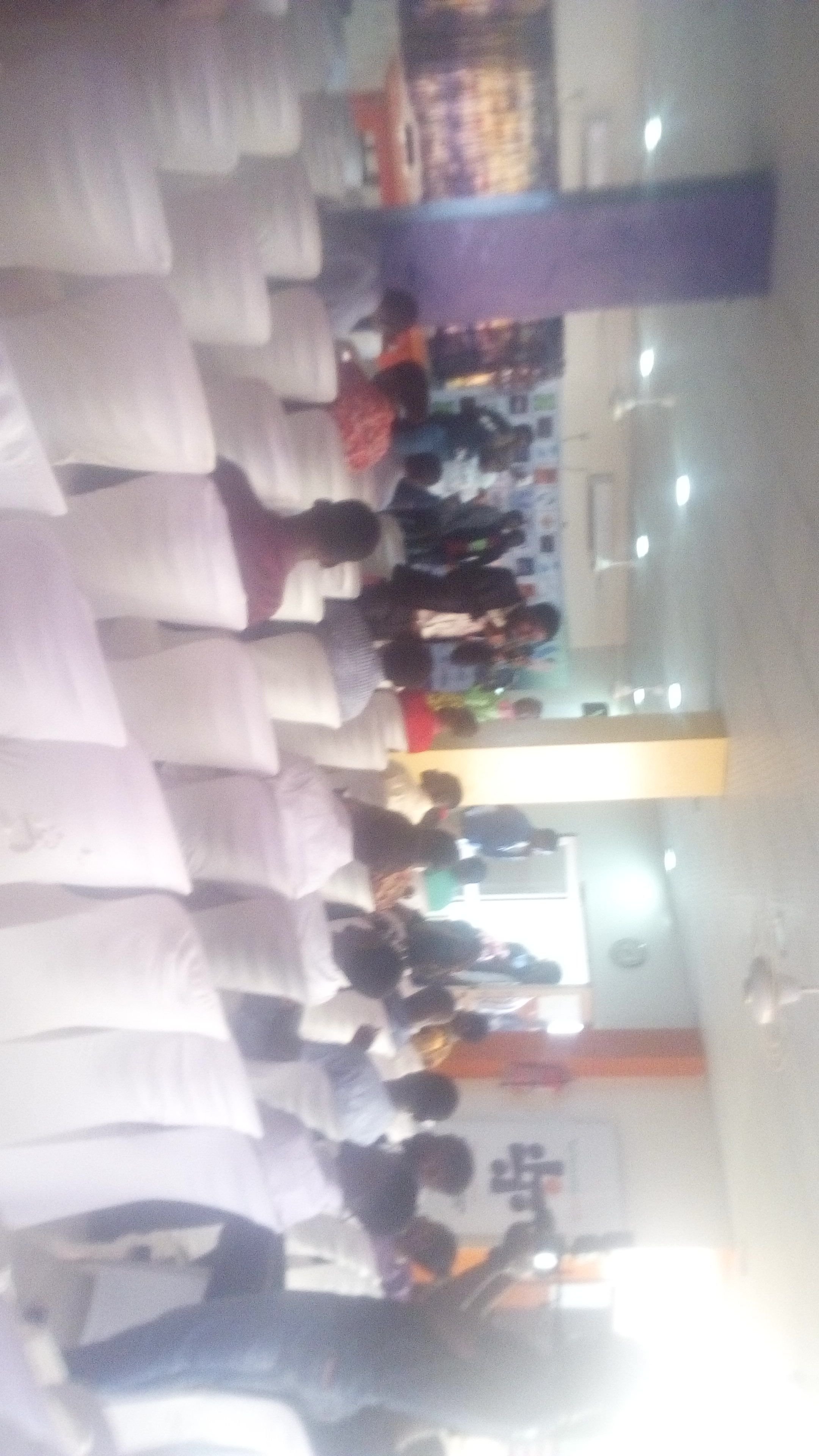 How did I hear about the meetup?
Lol...
Want to know why I laughed?
I heard about the meetup from a guy who heard from guy, who also heard from another guy. Don't be confused.
While I was exploring, I saw @awolesigideon's post, checked it out and saw @marpemusic contest post link. I checked it out too... Participated in the contest...
And damn it! I won the contest.
So, it was said in the contest that I would pick up my prize at the meetup venue. Gbam! I was there today.
Let me quickly gist you what happened in the meetup.
How it happened.
At first, I couldn't reason well what the meetup could be about. Don't blame me, I hadn't attended anyone before.
Well, then, I was there. I witnessed everything. So let me gist you.
As I stepped into the venue, I was firstly given the program of event. I quickly went through it.... Snapped Some selfies, looked around, met different people...
And one person I was lucky meeting first was @aderonkemi.
See the picture I took with her: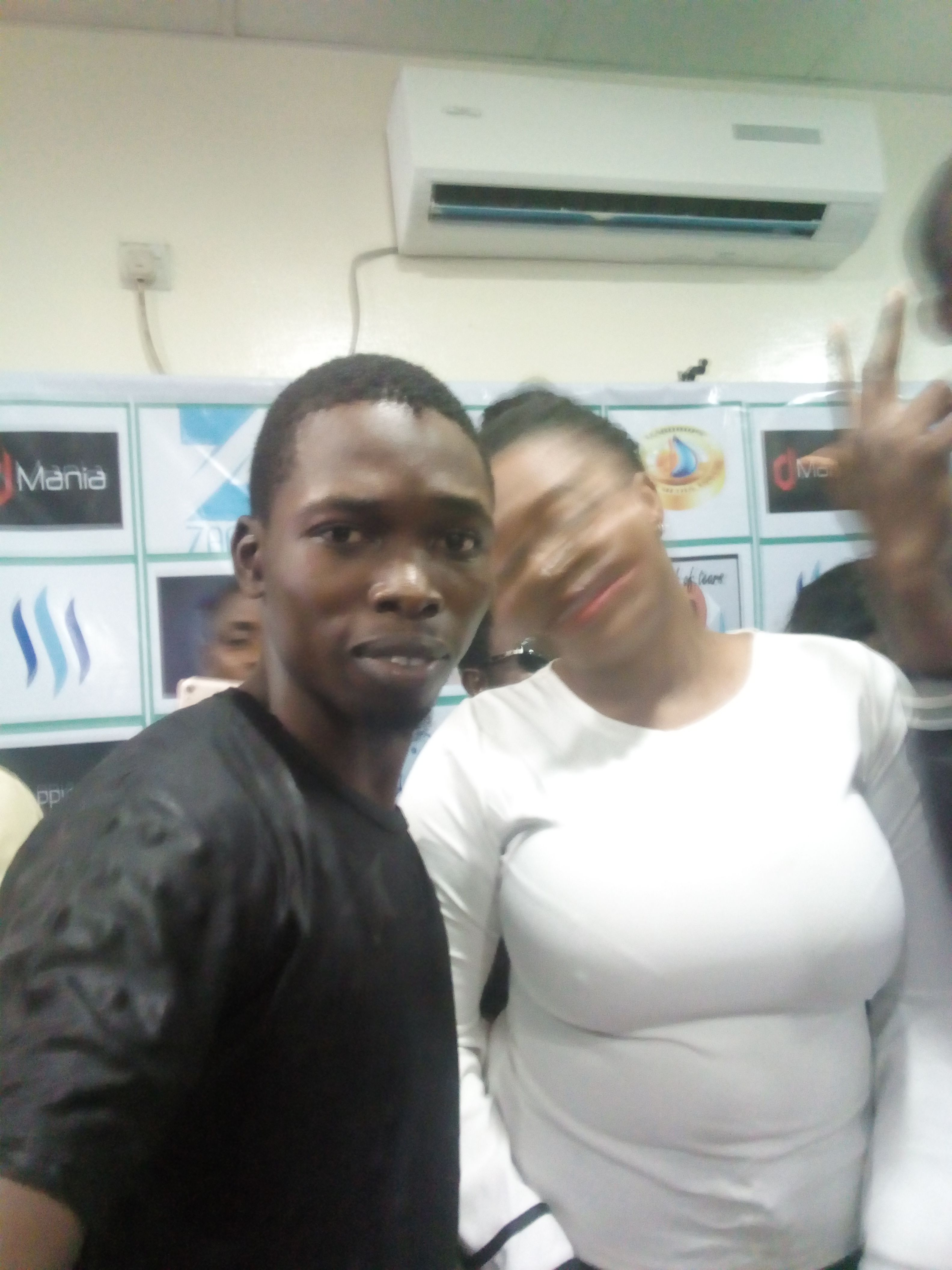 I actually followed her this morning before the meetup. I can't remember why I followed her, but I'm happy I met someone I followed physically. She was a very pretty lady. I don't want to say I had crush on her... Lol.
I watched them do red carpet interviews and the introduction of the guest..
And viola! The program started.
The MCs, @mediahousent and @sushie got over the stage. They welcomed us the audience and spoke about some other things.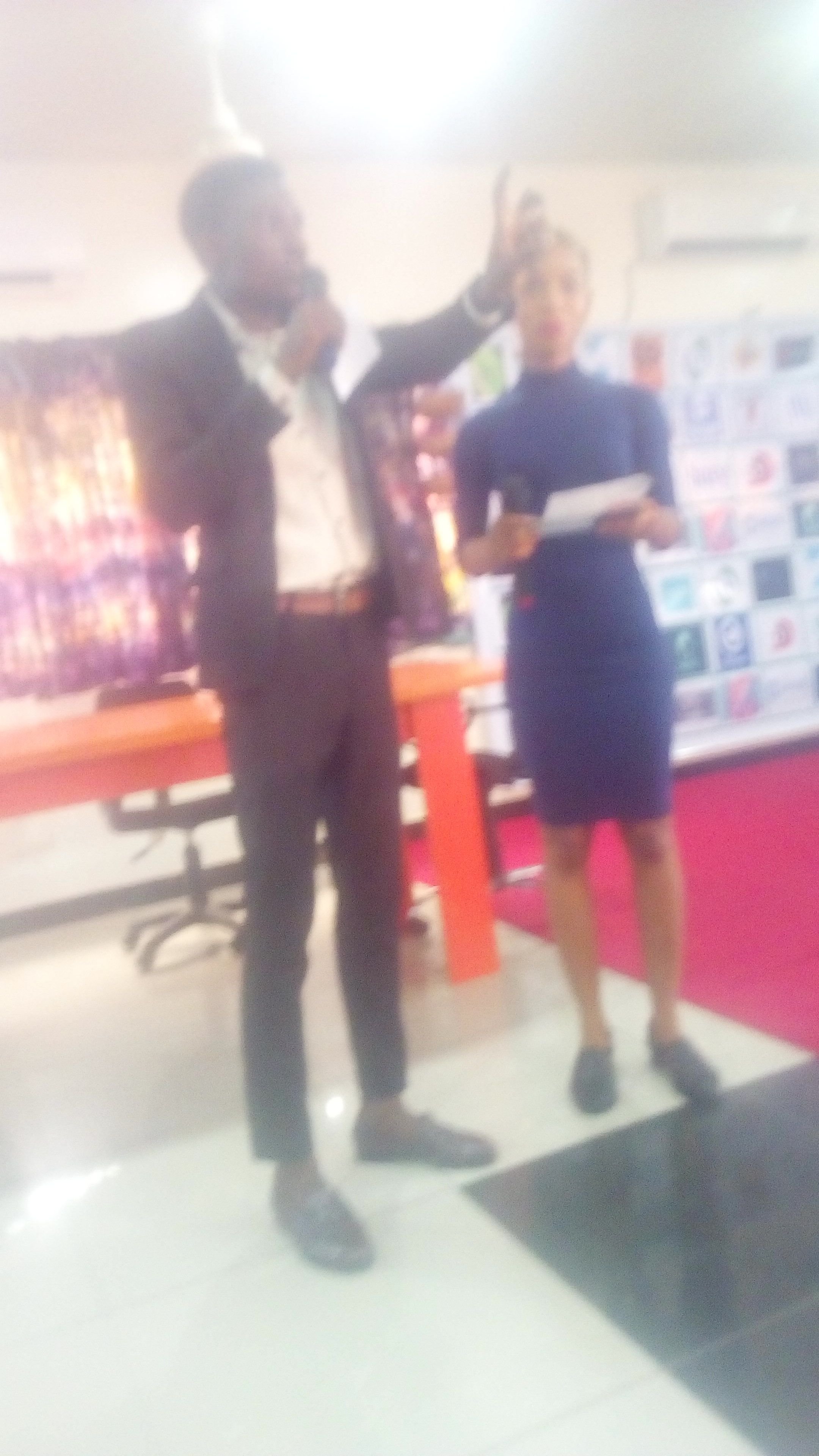 MC sushie was from America. Don't mind me ooh. That was what I thought because her accent looked so. Behold! She was from Nigeria, Imo state for that matter. Honestly, I quickly fell in love with her. I didn't belive a Nigerian could speak like that.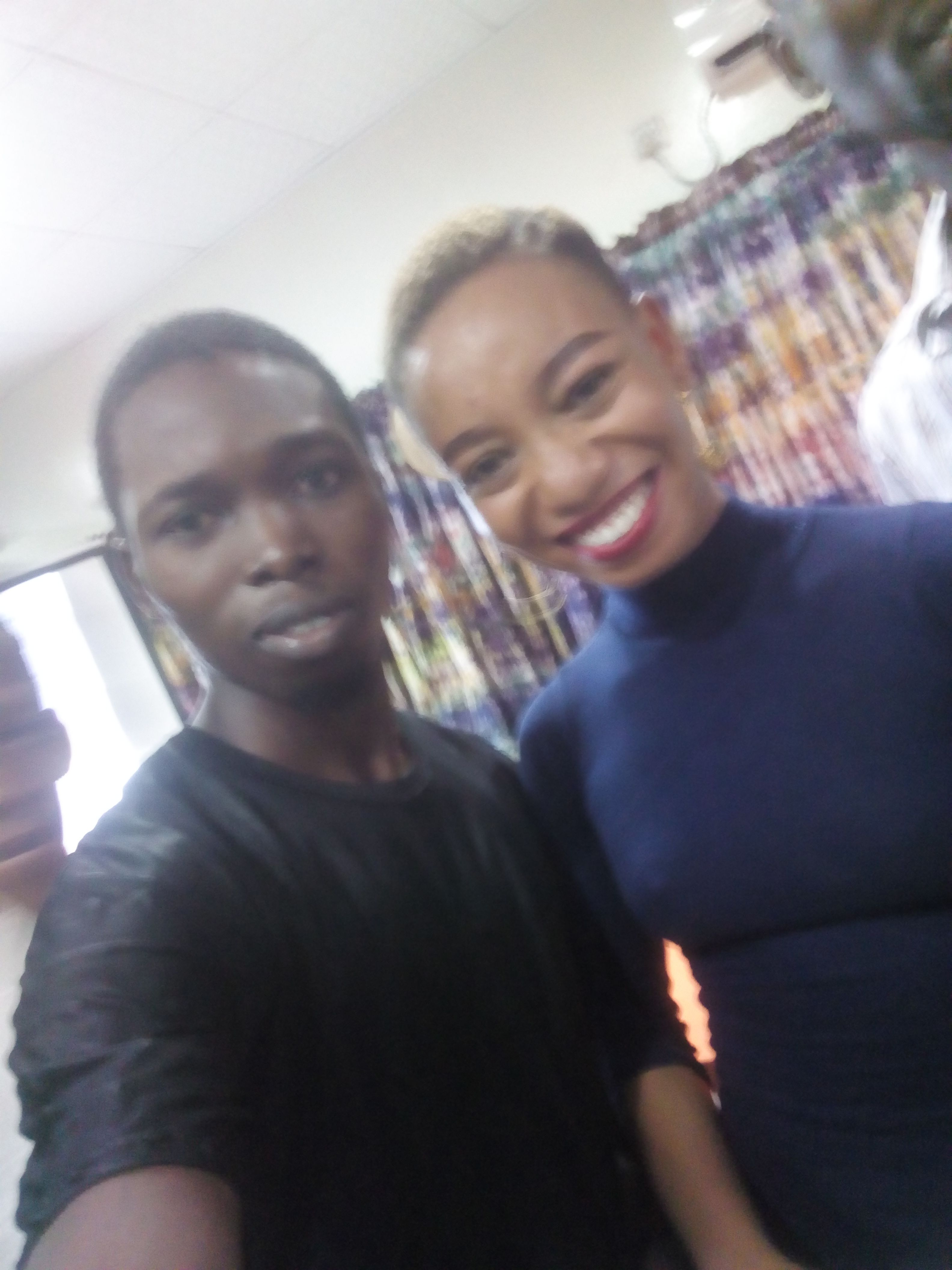 Back to the program. I'm just gonna talk about the names of the speakers, and what they spoke about. I know you don't like to read a lengthy post.
The first speaker, @samstickkz spoke about Blockchain & cryptocurrency.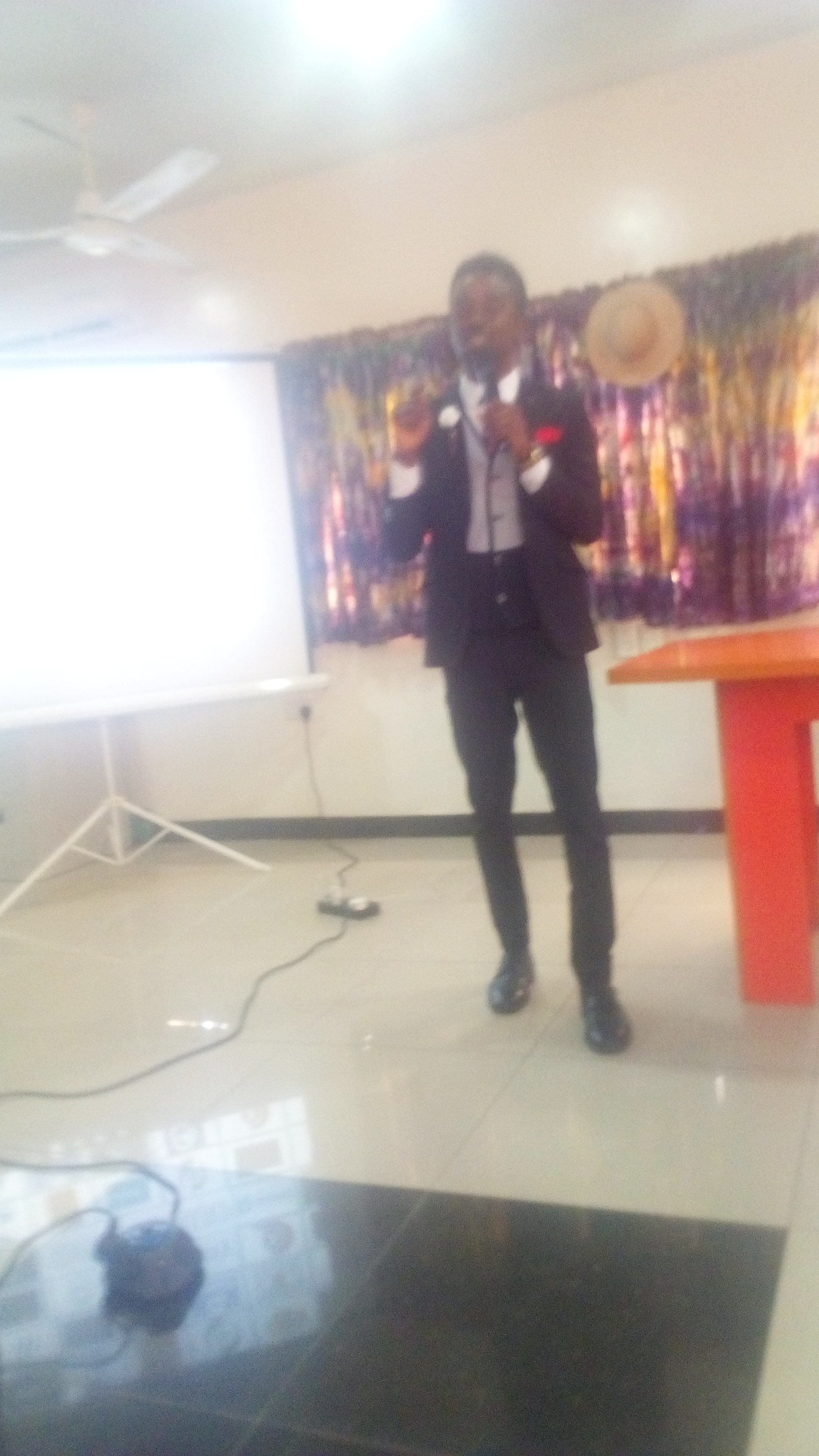 He started by asking us the audience what Blockchain is. I was the second person to answer what I knew about Blockchain. You want to know my answer? I'm sure you won't laugh at me.
I told him Blockchain is a technology used to store coins.
So many people already laughed at me silently. So, don't laugh at me again please. After all, that was what I knew.
Before he was through, I fully understood what Blockchain and cryptocurrency is. I thank God I gained something from him.
The second speaker, @Tojukaka was really amazing. He touched many aspects I don't know about steemit. He also gave free SBDs to some people.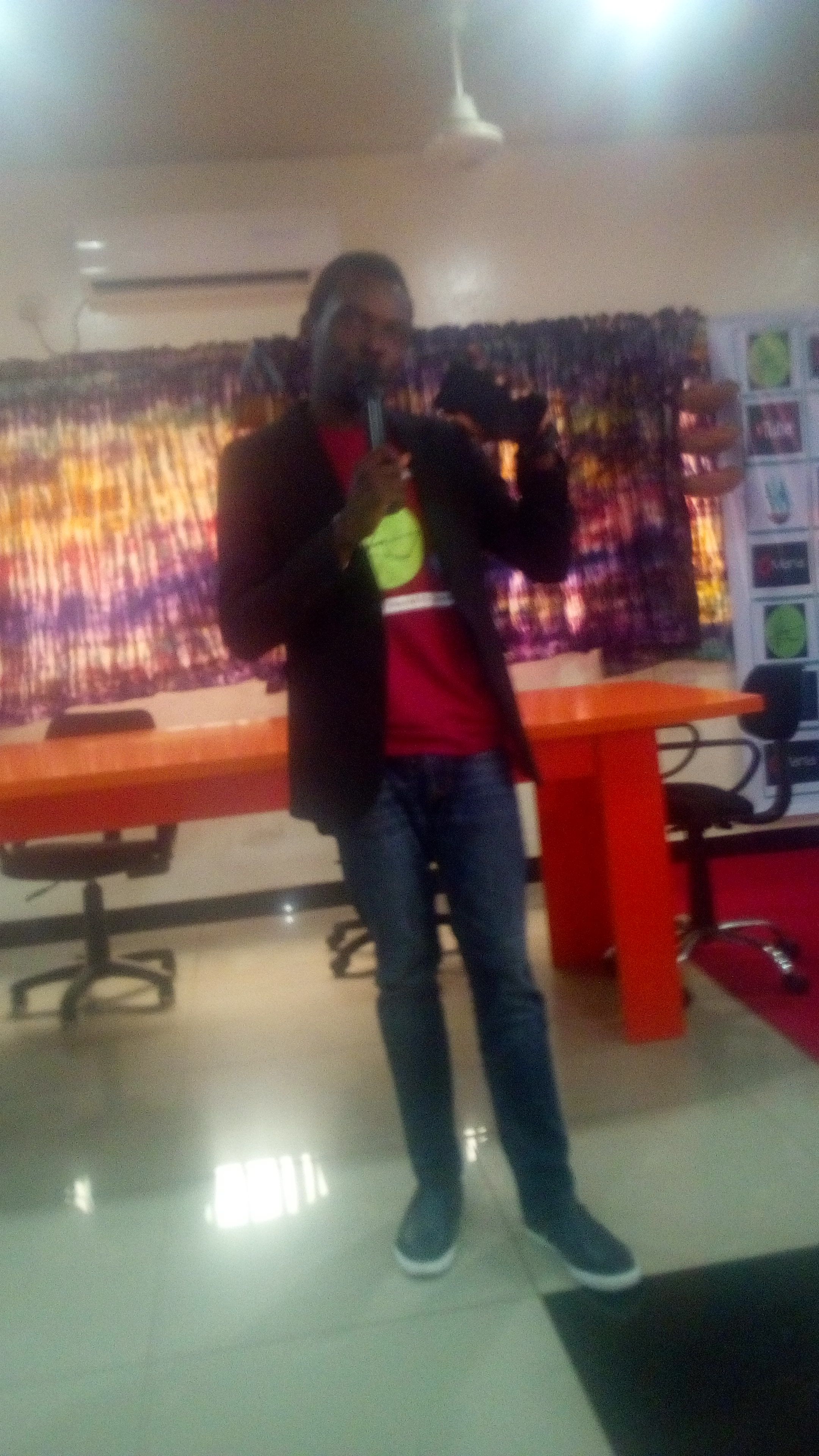 Look at someone that loves people to interrupt him with questions. I also wish he blessed me with SBD too.
The third speaker, @gee1 was so so nice. ~I love her.~ I mean I like her. She was very brilliant. I so much love her presentation. She talked about "steemit newbie's plaque".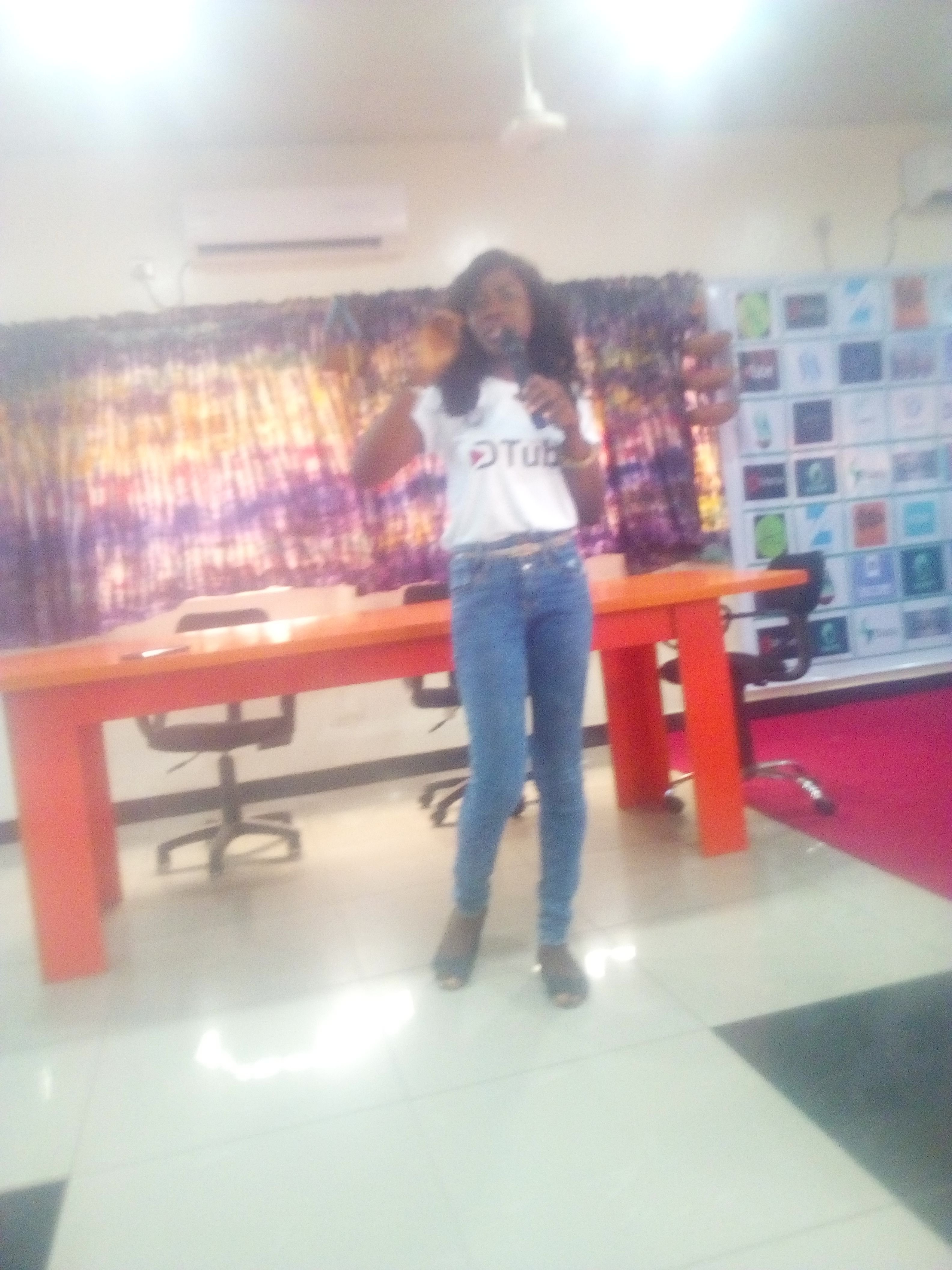 She explained everything we the newbies are doing wrong. I learned a whole lot from her too.
On to the next speaker, @ejemai. Ejemai was a very great man from Portharcut. He talked about #STACH, an hash tag I've been using right from day 1 I joined steemit. He is the visionary man behind the hash tag.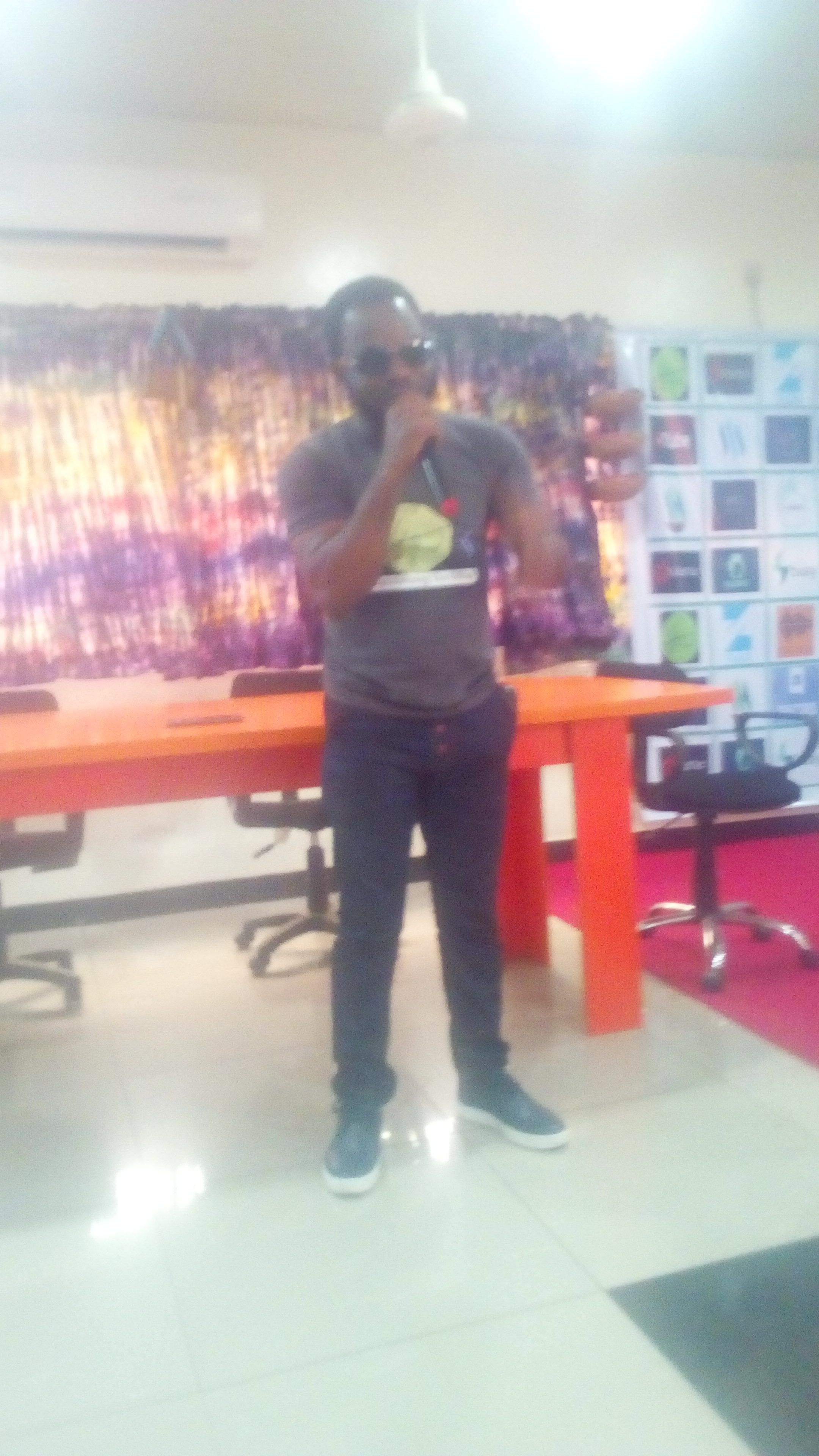 He concluded his talks with something I really loved to hear. He said he, and his colleagues are working on building hubs across Nigeria (mainly for steemians) where you come there, charge your gadgets and browse freely. Incredibly, isn't it?
I pray God help ~him~ them on this one.
While the 5th speaker, @thelovejunkie was on, we were refreshed. I didn't believe it.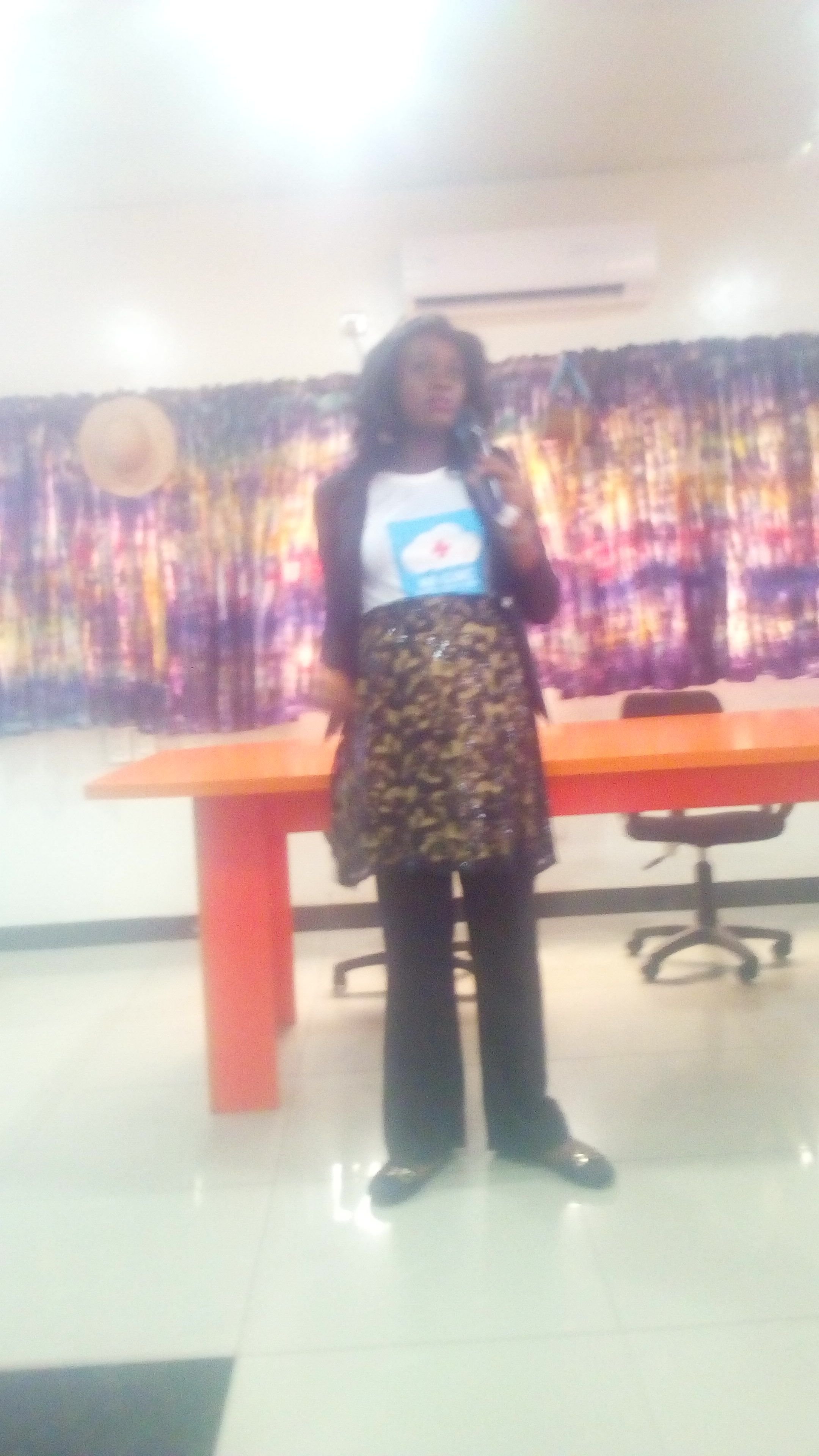 In fact, the organizers of the meetup really did well. From renting a hall to refreshing the audience without collecting a damn naira, they really did well.
At a point in time, I started to reason what their profit would be at the end of the day.
@thelovejunkie, I call her "the pregnant madam" (don't mind me) she spoke about steemit etiquettes. She emphasized the DOs and DON'Ts of steemit, especially as a newbie. She really tried delivering her presentation.
I wish her a very safe delivery.
@gbenga, the next speaker climbed up. He spoke about flagging/SteemAbuse. He really took his time to explain what flagging is, how to avoid being flagged, why you should and should not flag people... And lots more.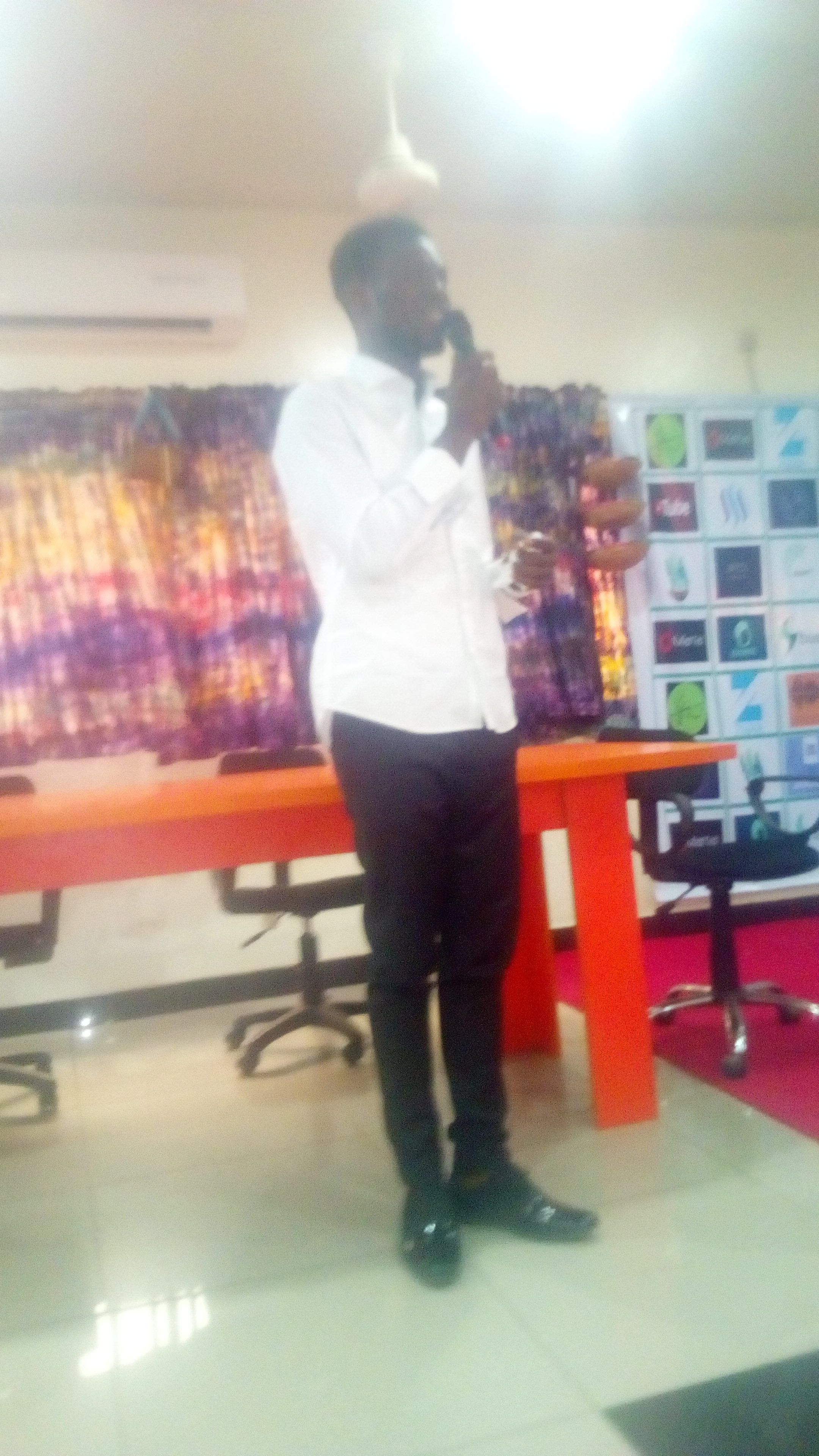 He also spoke about what to do when you feel you're abused by steemians. That's when he touched an aspect in the steemit chat.
Trust me, I quickly signed up on SteemIT chat immediately and check the stuffs out.
@ehiboss, the next speaker actually did something funny to me at the end of the whole program. I would talk about it later.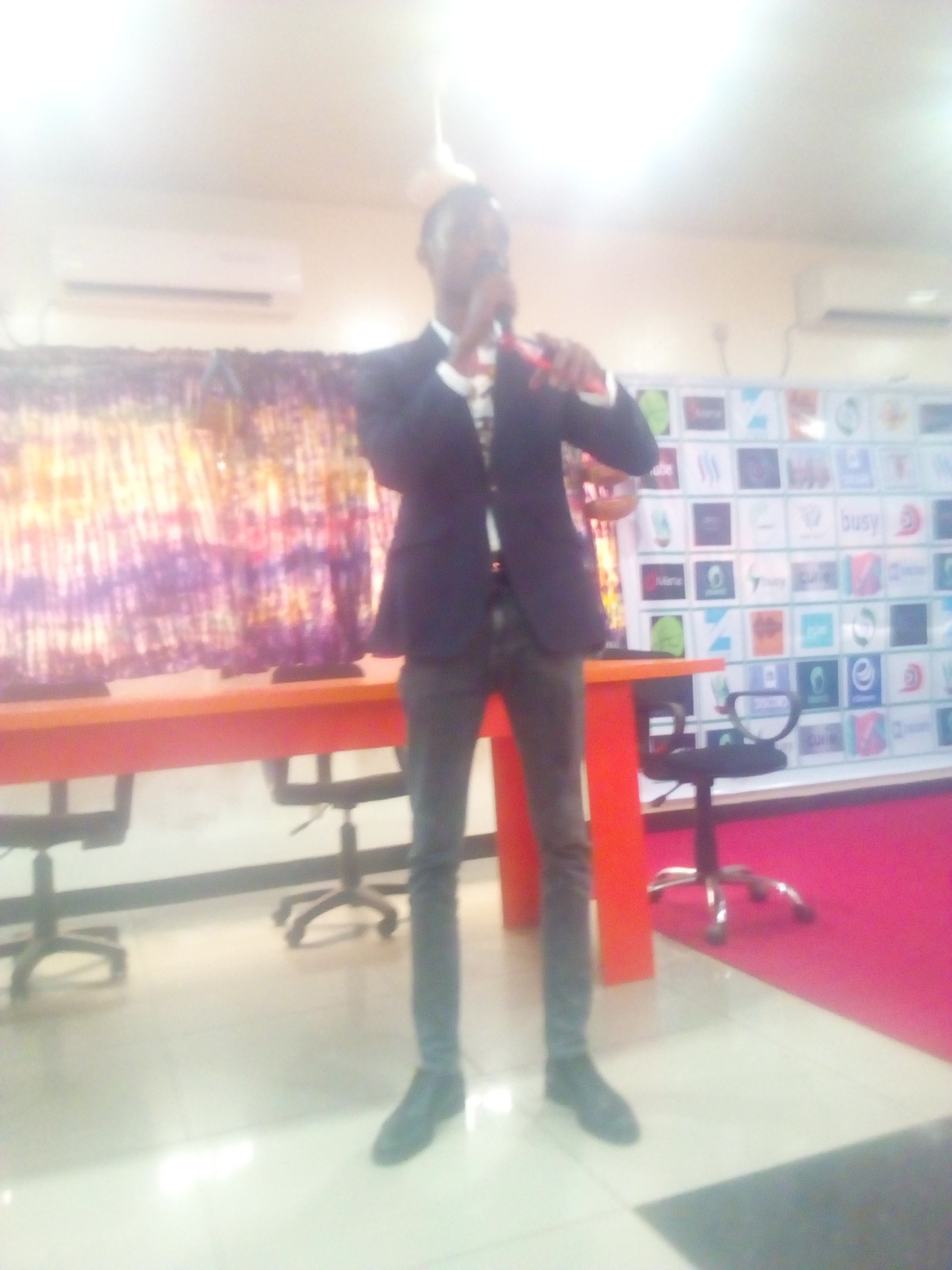 He spoke about password security. He told many stories of people who lost their accounts due to insecurity and all that.
He gave a lot of ideas and ways to secure your password safely. He also encouraged changing the password at least once in 3 month. He said something I won't ever forget.
He said:
create a backup file for your backup file.
Did you feel confused too? What he meant was that we should learn to safe our passwords online and offline _ to avoid stories that touch_
He also spoke about phishing websites, what to do when we feel our account has any issue and many other security related issues. In fact @ehiboss was awesome.
Ouch! This post is already getting longer than I wanted. Let me quickly round it up
@nairadaddy also came as a speaker. He spoke about "how to build ideas on SteemIT. He and some others are actually on the medical line. They own "air clinic" - an online and offline clinic. They do a whole lot of things. You can check his blog out.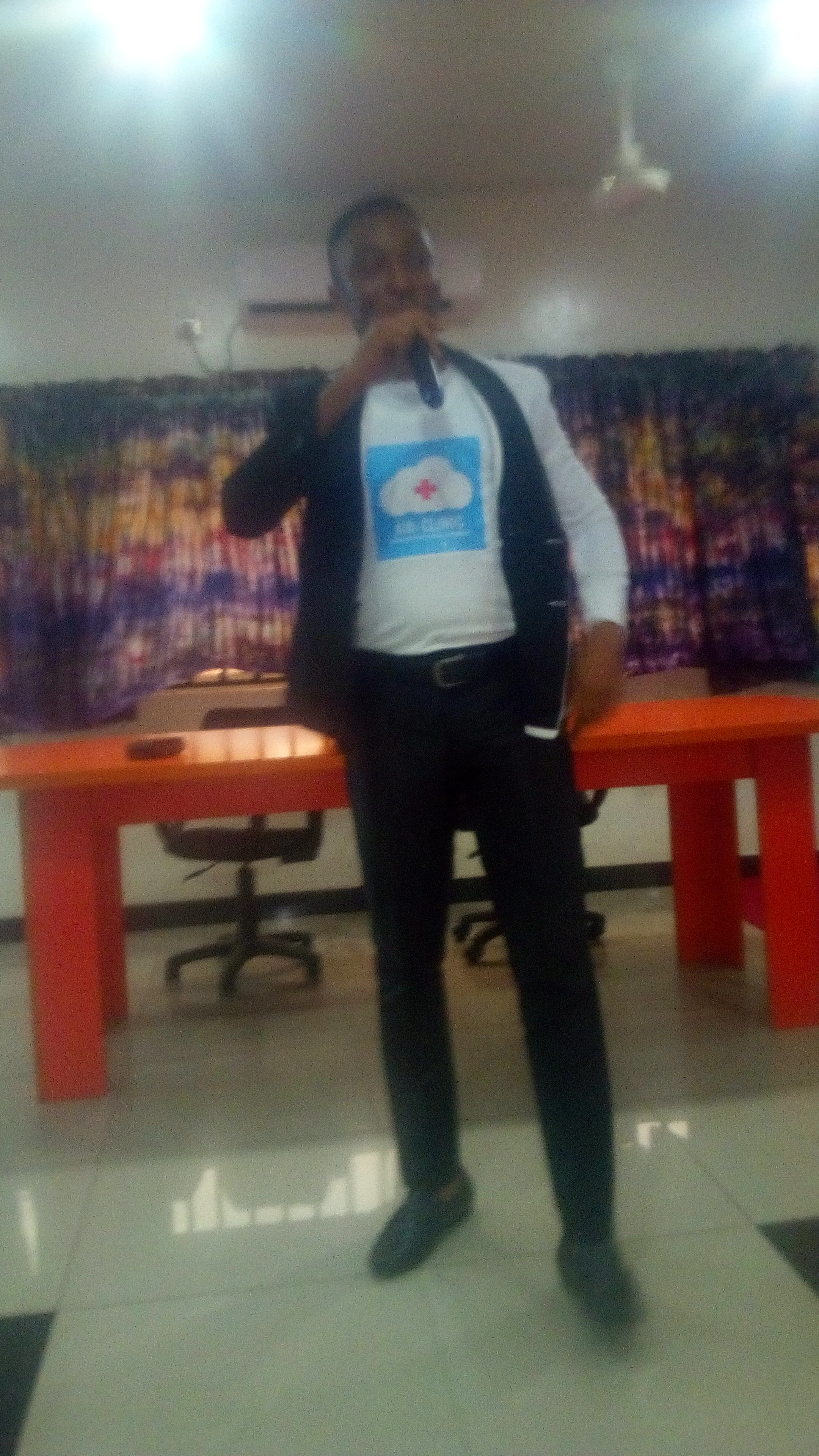 He told us many ways we can generate ideas for " what to post " on SteemIT. Many newbies actually ask this question. And his speech answered the question rightly.
The last speaker, @destinysaid was also incredible. I just love this man. He had the kind of hair style I love to barb. Oh, I didn't tell you I'm a professional barber? Checkout my introduction post.
I even mistakenly drew the "steem" logo on one of my clients' head. See it below: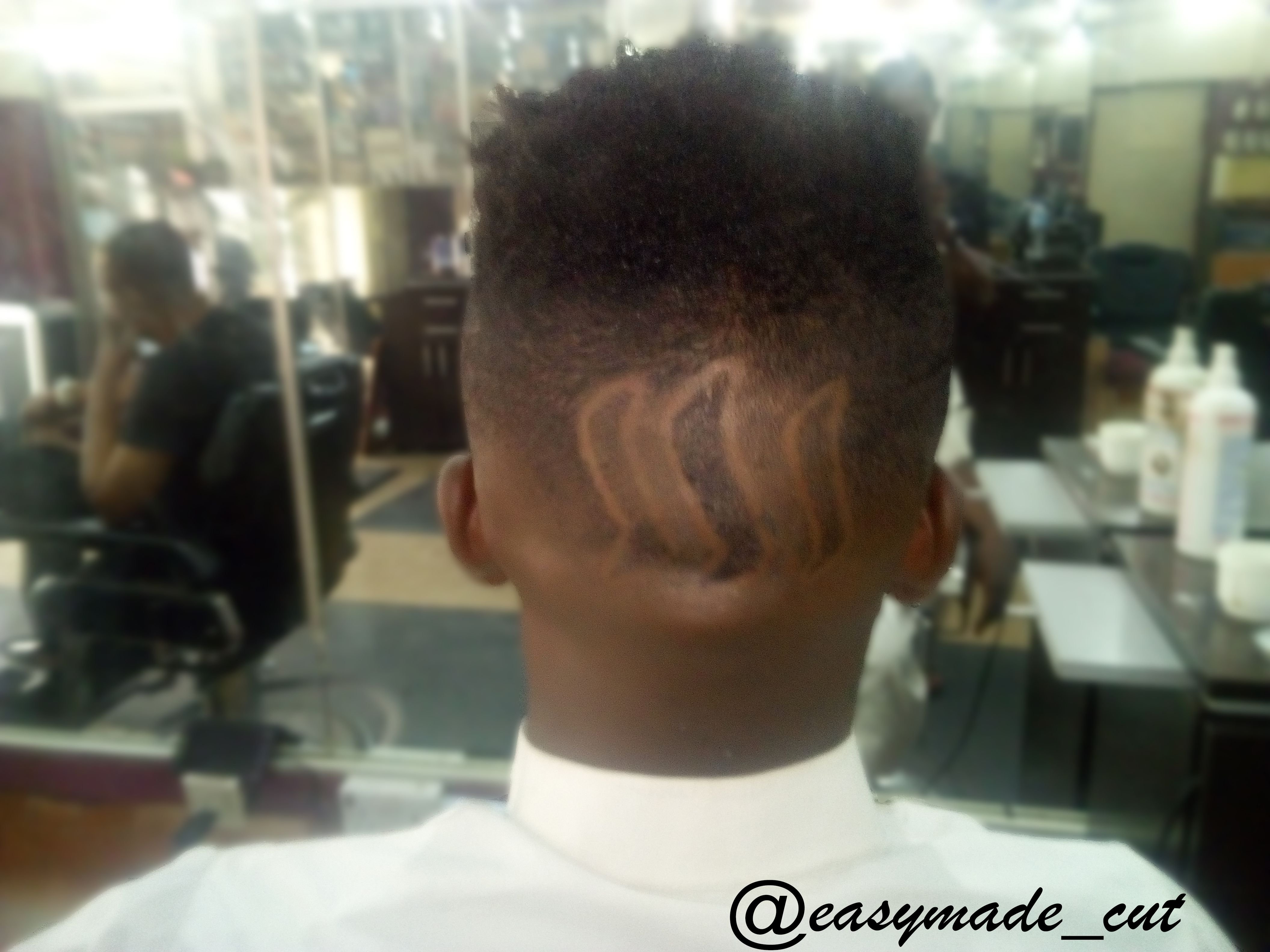 @destinysaid spoke about "steem apps". Different apps used by steemians. He mentioned some apps I had never even heard about, their uses and where to access them - steemtools.com.
And then, one other person came up. That was @fisteganous. He gave the closing remark and then, my crush @sushie and her co-MC took over.
Yes. We came to the end of the program. We took pictures on the red carpet, did a shout out video and we ate pizza... 😁 😁 😁
I almost got carried away by the whole lot of fun. I forgot how I heard about the meetup. I forgot I had a price to pick up from @marpemusic.
I wasn't the only one who won the contest. @poeticle and @oredebby. So, we walked up to meet @marpemusic and we all took some pictures on the red carpet.
Here's me with @poeticle: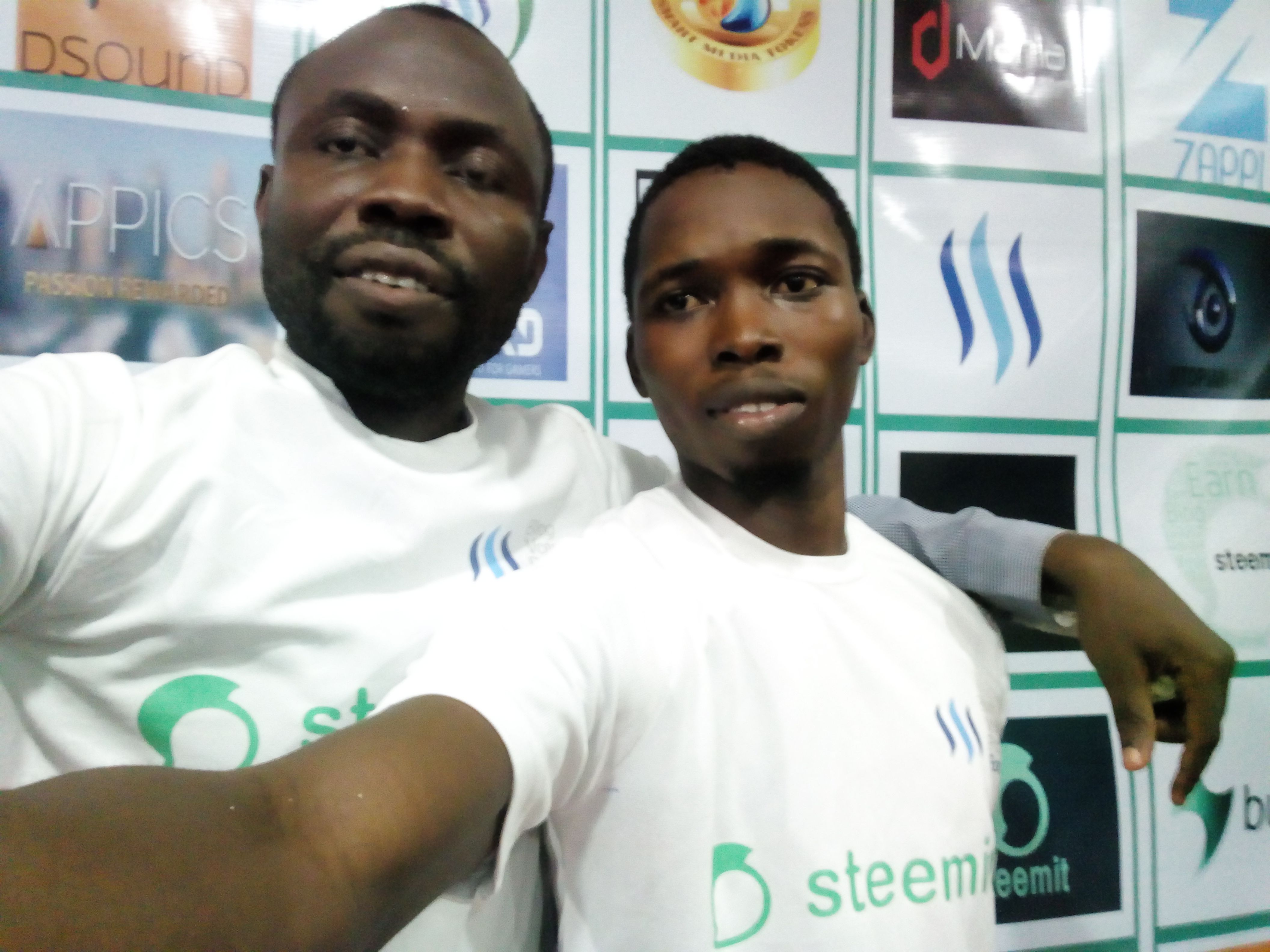 Here's one of the pictures I took with @marpemusic: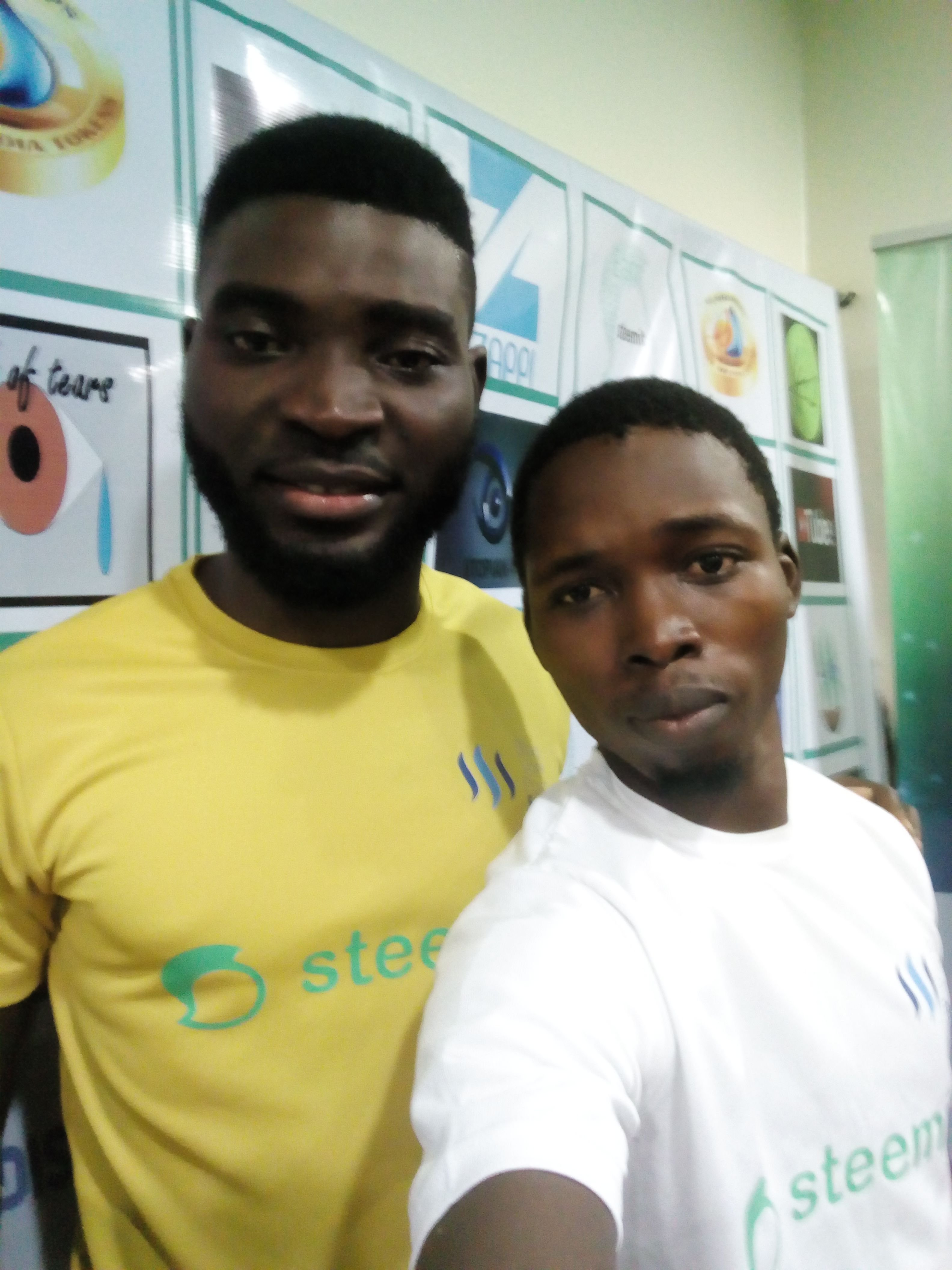 So, we come to the end of this post. Kindly upvote and resteem to support the promo-steemit.
I'm doing something. I'm following all the speakers who spoke in the meetup today. So, if you're one of them ad your this post, I don't mind giving me a follow back 😉. Thanks.