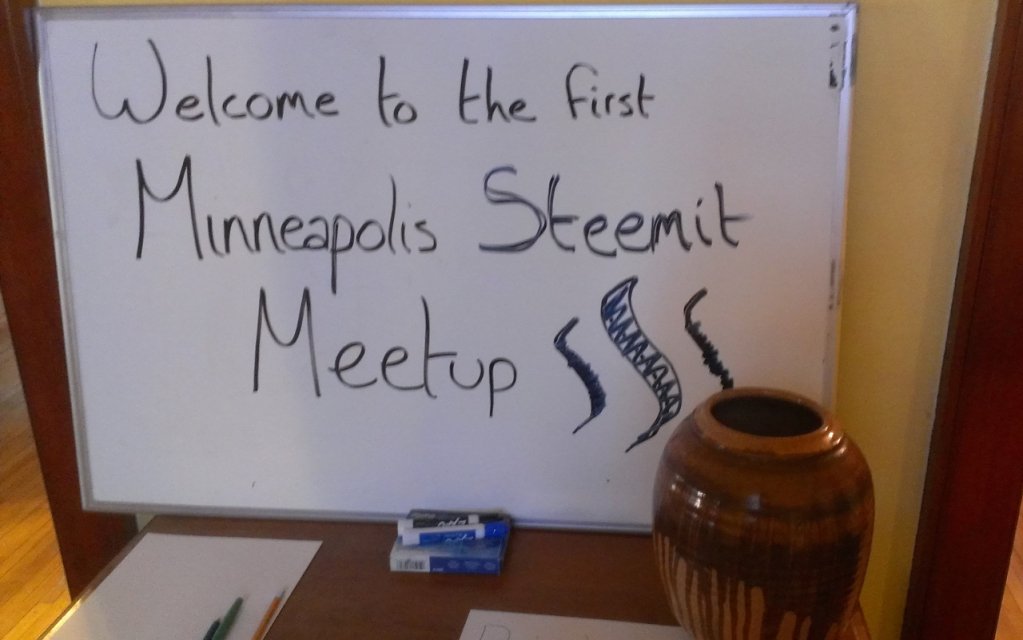 Whenever a bunch of people who may never have met get together, it is nice if there is an anchor-point near the entrance to gather around and do introductions.
If someone uses the pen + paper to start an attendance sheet, by the end of the meetup there is list of participants that anyone can see and copy.
Hosting a good meetup tends not to be free. Anticipating between one and two dozen people, I purchased approx ninety dollars worth of food/beverages. Also, the fee to use meetup.com was ten or fifteen bucks. Some people contributed to this event by bringing additional food, while others were invited to donate money - USD or steem - to share these cost. Three dollars made it into the donation jar by the end of the night, and I haven't checked to see if any steem or SBD has been donated. Just about all the food got eaten and everyone had a great time, though, so I consider the cost of hosting this event money to be money well spent.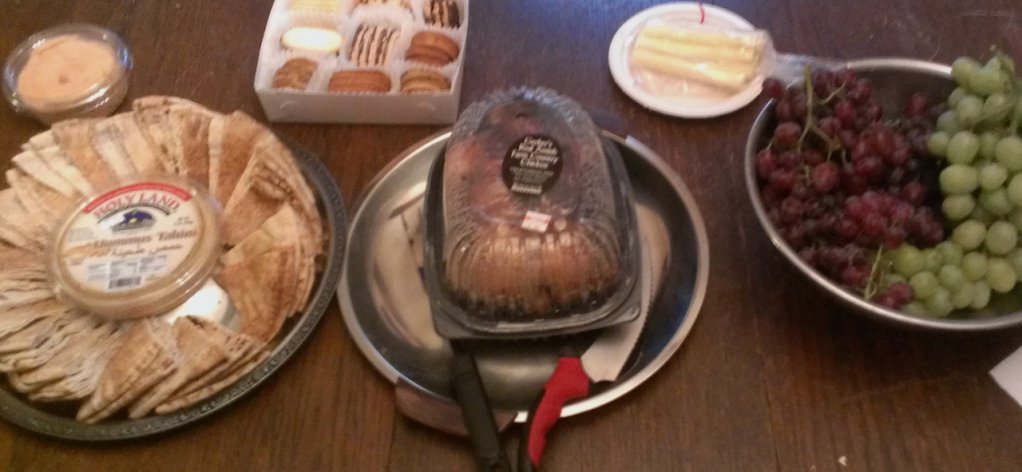 Here's some of what I picked up to get things started.
As you can see, I didn't skimp out. As participants arrived, the pile of stuff to eat grew, and before long the area was filled with lively conversation.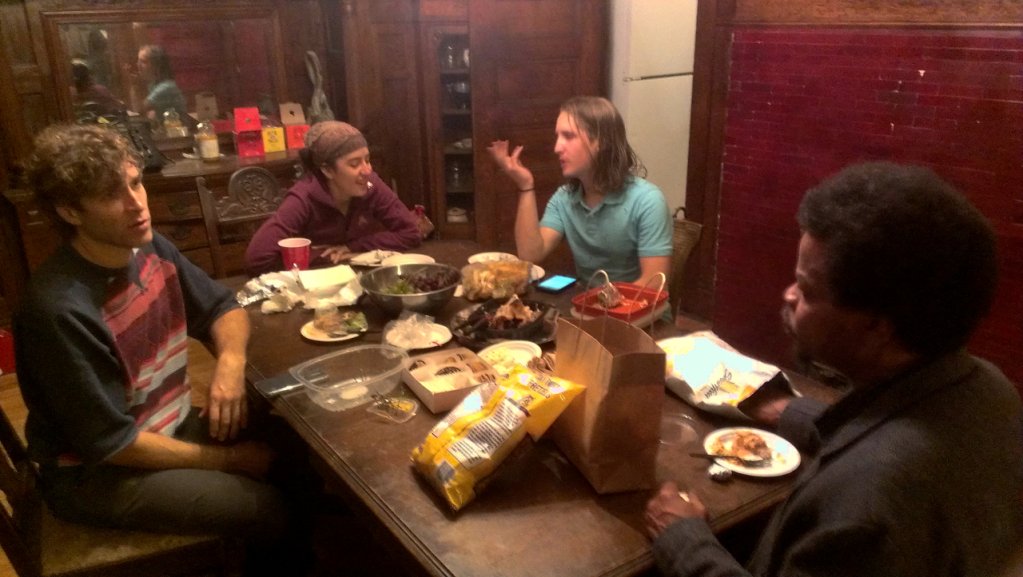 About twenty people rotated through a few rooms where everything from steemit tips to social justice to blockchain philosophy was considered at length.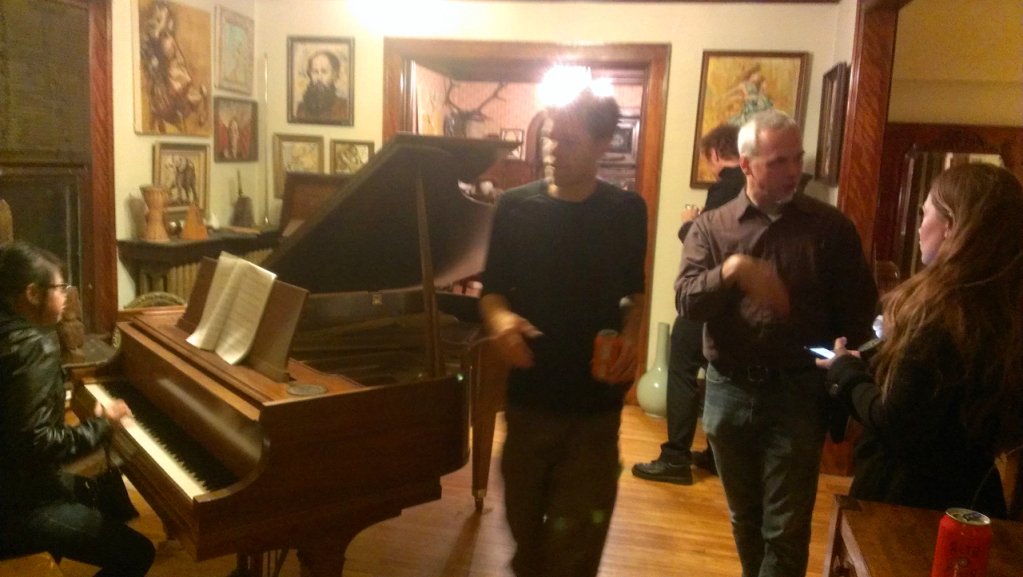 New users began happily signing up for steemit.
Incidentally, one person had a problem with the account sign-up process. The password that should have made this person's active key visible did not do so, but their posting key worked fine.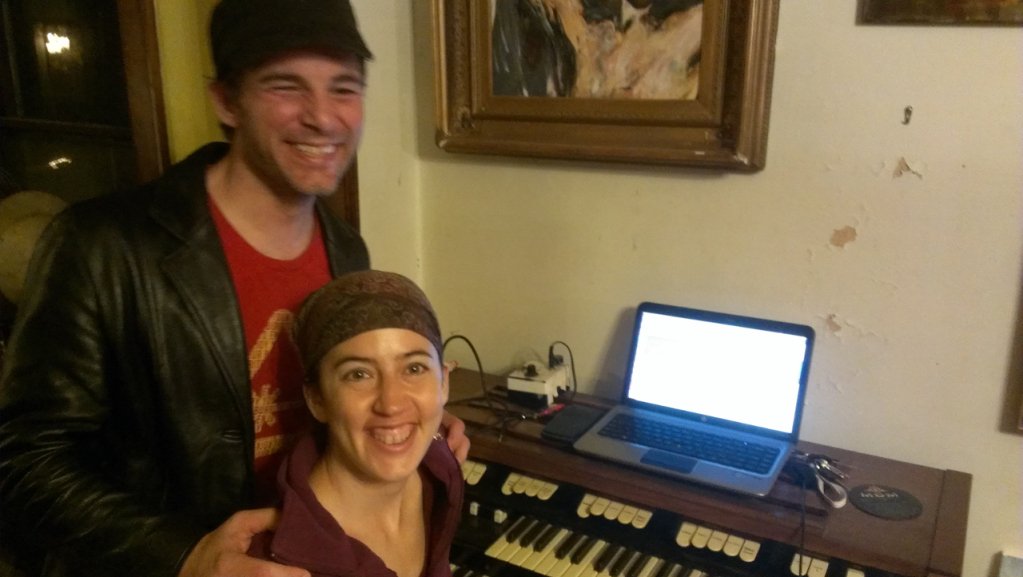 Overall, how did the meetup go?
I think it went great. The idea of hosting a meetup to talk about a social media website would have sounded absurd to me six months ago, but the thing came together organically and somehow just made sense. I've never seen so many new-to-the-game people get so excited about anything crypto-related. And most of those who showed up seemed to do so because they were inspired and intrigued by steemit.
Notably, @anthonyjerrigo made good on his promise and actually took a bus from Chicago to Minneapolis to attend this meetup. He and his girlfriend arrived via an uber from the bus station, were awesome, and then went back to the bus station to make the return trip to Chicago.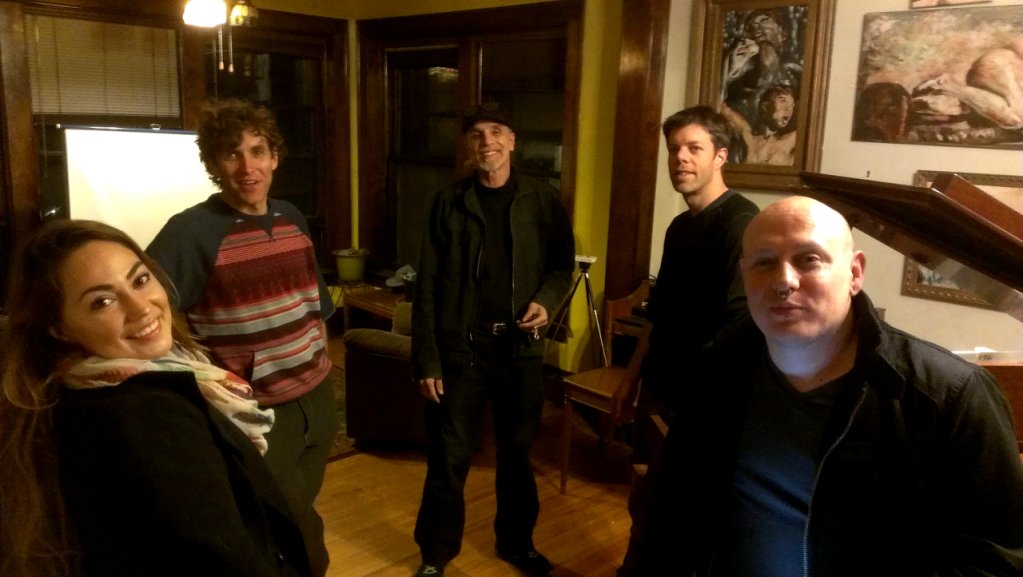 By the end of the night,
A handful of dedicated steemians got together for a focused discussion on how to: (a) bring better and better content to steemit, (b) do our part to connect the 3,112,117 people in our Twin Cities with this social media revolution, and (c) assert our community's ethics and values in a respectful manner on steemit no matter what ignorant, annoying, or abusive hogwash might come our way via trolls and scammers.
I do not want to say too much more about what happened as others may be posting about their experience of this event, and I don't want to steal anyone's thunder.
Final thoughts:
For a largely unadvertized meetup, scheduled just a week in advance to take place on a Monday night, there was a pretty good turnout. I had a blast, and imagine that this event laid the groundwork for a much larger and more organized meetup in our city in October. #hellominneapolis
---
You all helped to make this event a success!!!