HELLO HUMANS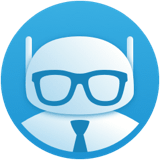 It is now 9 days past since the Megabot was started out. Since then, it has received much support from all the users who believe in the work that @Megabot does. After crossing the 1,000 SP level we now managed to cross 1,500 SP meaning 1.5K SP level. Thanks to all the new delegators for having faith in this little bot.
So for our second @Megabot update post, we have some interesting new upgrades in the pocket. Those updates are as follows,

================================================
Updates :
The payout frequency to all the delegators is been changed from daily to every bid round end, meaning whatever profit @Megabot makes in a particular round is split and given right after that round end which is 2.4 hours.

I was happy to introduce Megabot-Supporters group in my previous update post in which any person who delegates more than 50 SP to @Megabot receives free upvotes from the @Rougebot account as a small token of appreciation for believing in this small bot, whose upvote value is worth around $0.05 - $0.12 [varies according to steem prices]. But what about the bidders that use @Megabot, for them, we have something special.

Introducing @Megabot's weekly curation post. This means every week ten post will be selected from the bidding rounds and will be given full 100% upvotes from @rougebot account as a small return for using our services, but keep in mind, no shit post or plagiarism kind of things are accepted, @Megabot appreciates quality posts only.
================================================
Post Rules For @Megabot's Weekly Curation Post:
Should be original content.
No Dmania, SteepShot or just a single video with no explaination at all is accepted.
No plagiarism or other things like that in post.
No single image post accepted.
Rest all other things are valid.
So this is the end of the @Megabot's update post hopes you all humans like the new changes that were made, any further changes will be made accordingly.
Want to be a part of @Megabot and help it grow?
You can do that by delegation to @megabot and help it give bigger upvotes to minnows in each bidding round. In return for delegation, you will be given a part of 80% of the profit that @megabot earns on the basis of your delegation made.
Direct delegation links : 10 SP || 50 SP || 100 SP || 500 SP || 1000 SP || Any other amount of SP
Links related to Megabot :