Hello Humans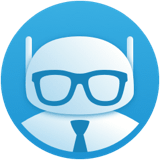 More than 100+ days are completed since the starting of the @Megabot. According to statistics, more then 500 votes were given out to bidders in the last 31 days. On top of that many new delegators were starting to get involved with the Megabot. Sadly, a few of the delegators pulled back the delgations but we all still appreciate their effort in helping the @Megabot grow. So a big THANK YOU! to all of you humans.
Now for considering the updates that are made recently. Since the bot-keeper @Rougebot was out for a few weeks there has been some delays and problems with all the curation post and some other technical issues. But I am happy that our bot-keeper is back and is all focused on the running and growth of @Megabot. So for the updates there has been some major changes that some of you might like or some might dislike and is gonna severely effect the running of the @Megabot.

Updates are as follows:
First and foremost, going through all the bids that are made it has been found out that in total of more than 70% of the bids are from either shitposter or plagiarist on an average. It has been notified several times by many of the Megabot-supporters and random users that @Megabot upvotes shitpost which doesn't add any quality to steemit platform. So by a community poll it has been decided to implement the blacklist in @Megabot as an upgrade which is already in effect since past week. The current blacklist that has been implemented is of @buildawhale and a special thanks to @themarkymark for making it possible. In addition to that @Megabot is creating its own blacklist which can soon be publicly out in upcoming post. So this is the step taken by @Megabot and its bot-keeper @Rougebot and all the megabot supporters to stop shit-posting on the Steemit platform.

Weekly curation which since past month or two is being kind of delayed won't be happening anymore. Since there are many members appointed just to work on the curation and curate the quality post that are in our bidders list I hope that there won't be any more delays or probelms in that.

Currently @Megabot stands at 1328 SP, but soon more SP will be leased using the STEEM/SBD in the @Megabot-finance account. Most probably aiming to reach more than 2000 by the end of the month.

Post Rules For @Megabot's Weekly Curation Post:
Should be original content.
No Dmania, SteepShot or just a single video with no explaination at all is accepted.
No plagiarism or other things like that in post.
No single image post accepted.
Rest all other things are valid.
So this is the end of the @Megabot's update post hopes you all humans like the new changes that were made, any further changes will be made accordingly.

Want to be a part of @Megabot and help it grow?
You can do that by delegation to @megabot and help it give bigger upvotes to minnows in each bidding round. In return for delegation, you will be given a part of 98% of the profit that @megabot earns on the basis of your delegation made.
Direct delegation links : 10 SP || 50 SP || 100 SP || 500 SP || 1000 SP || Any other amount of SP

Links related to Megabot :