HELLO HUMANS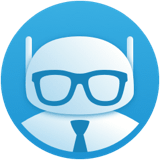 It is 21 days completed now, and with more than 412 bid-upvotes given as of now, @Megabot is on its way to grow ahead. With new delegators taking actively part in the growth of @Megabot, it is currently sitting at 1734 SP. So thank you to all of its supporters, I hope you all are not disappointed by the service provided by @Megabot.
So for our third @Megabot update post, we got some huge upgrades in our botty. Those updates are as follows.

================================================
Updates :
First and foremost upgrade is in the distribution of the profit earned by @Megabot as a bid-bot. For as you all know I have already said in a post by @lucy-and-dan that @Megabot is a community bid-bot not just a usual bid-bot and what makes it unique is the whole new way of its working. As of now, what I know many bid-bots offer up to a maximum of 95% of the share of profit pool. But as a new upgrade to us, I will like to introduce

"@Megabot - a community bid-bot giving 98% share of profit pool."


Some of you might want to know the reasons behind offering so high-profit share, so I just want to say that it is what @Megabot is about, not just a self-profit and growth-oriented bid-bot, but a community bid-bot which means growth of all its supporters and members altogether on the Steemit platform. Also if you will be thinking what about the operational cost involved, so for that no worries humans this bot has made its calculations and it will be working fine.

@megabot-finance account was created recently to hold all the money of the bot, which are its post rewards, 2% of the pool, and other misc payments.

Also as a second upgrade or more of you can say re-upgrade, the payout frequency is again changed back to daily. The decision to do so was taken by the community members and supporters in the @Megabot's discord server
So this were the upgrades made to the @megabot's operations and working. so come and join us in our community here.
As a side-note, @Megabot offers bidders to get their post to be featured on @megabot's weekly curation post and the same to be upvoted by @rougebot with a 100% upvotes. The rules to be followed for the same is as below:
================================================
Post Rules For @Megabot's Weekly Curation Post:
Should be original content.
No Dmania, SteepShot or just a single video with no explaination at all is accepted.
No plagiarism or other things like that in post.
No single image post accepted.
Rest all other things are valid.
So this is the end of the @Megabot's update post hopes you all humans like the new changes that were made, any further changes will be made accordingly.
Want to be a part of @Megabot and help it grow?
You can do that by delegation to @megabot and help it give bigger upvotes to minnows in each bidding round. In return for delegation, you will be given a part of 98% of the profit that @megabot earns on the basis of your delegation made.
Direct delegation links : 10 SP || 50 SP || 100 SP || 500 SP || 1000 SP || Any other amount of SP
Links related to Megabot :