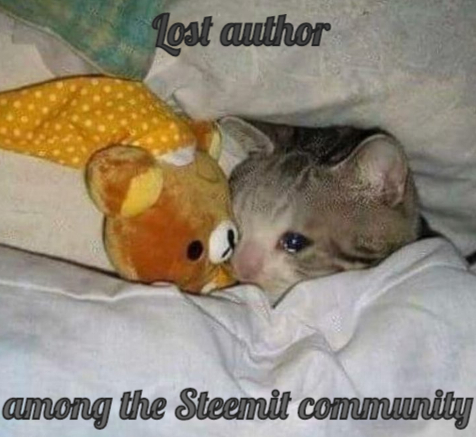 ---
It's sad to realize that nobody needs you, and what you posted on your blog has not been noticed.
I am the author of articles on the platform Golos.io, they read and support me there https://golos.io/@borodaus. But here, alas, I go unnoticed and alone.
And again I try to attract the reader to my humble person. Although, most likely, another defeat awaits me, futile attempts to find myself under the sun, whose rays will warm me.
And the saddest thing there are many like me here...We are gray shadows that people pass by.
Steemit - you, my sun.