After quite an absence from Steemit due to holiday mood, total laziness, my birthday, family visits, heat strokes, BBQ fests, park naps and other distractions I decided that today is the day to ease back into publishing posts on a regular basis.
I will make it easy on myself and start with this meme I just created. Bit by bit the longer posts will appear...
Probably.
I don't know how I managed but while I was crossing the street I opened my phone, the camera app and then took the picture without these two guys noticing.
The idea for the text balloons popped up when five minutes later I was at "Amsterdam's famous street market" and heared someone munching a huge stroopwafel ask his wife when they would sit down for lunch.
So I tweaked the question and added it to the picture.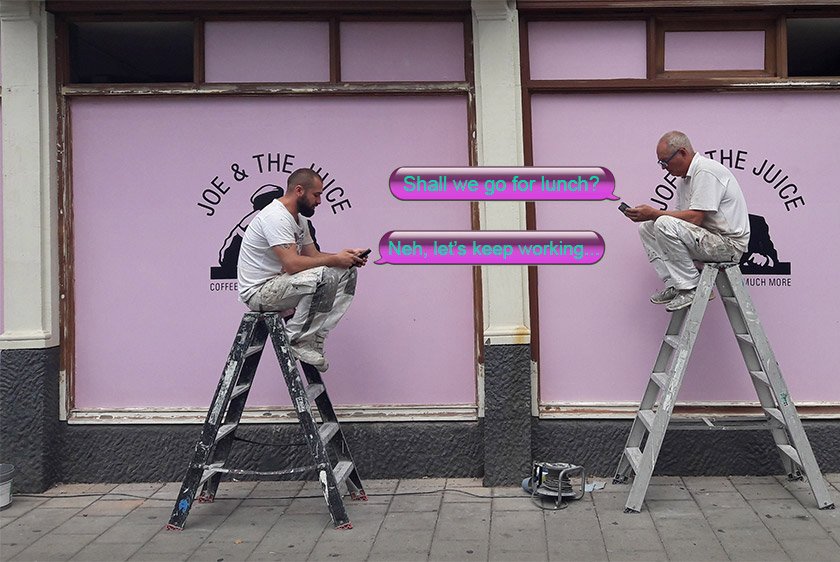 Don't know if you think it is funny, but it sure made me laugh! 😎
---