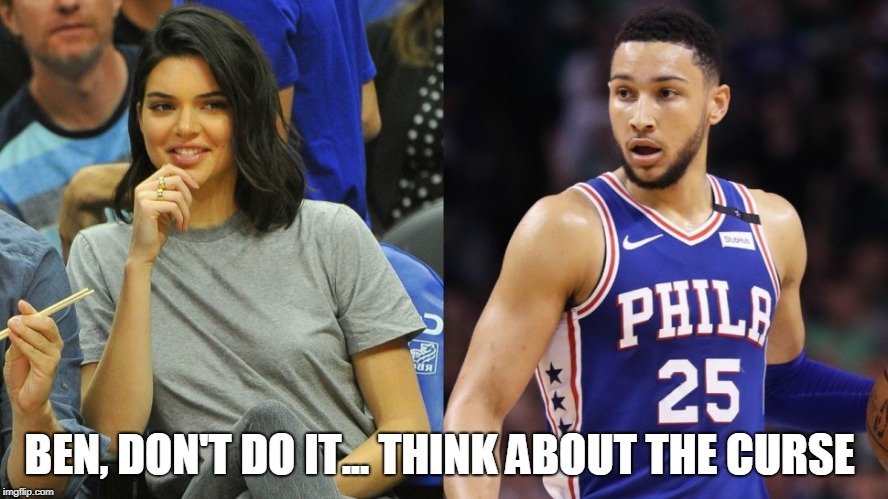 Hey Guys,
I'm not one to get too involved in the celebrity dating scene...
In saying this when it comes to Australia's biggest prodigy Ben Simmons future I need to shake some sense into him!
The "Curse" of the Kardashian's dates back nearly 10 years and has damaged and or destroyed many of the great NBA players & prospects in its path.
With recent news of Ben Simmons and Kendall Jenner heading out on secret dates and rendezvous, Ben if you see this just run for the hills my friend!
In the meantime he can rest assured the media and NBA fans, will be even more crucial of his off season preparation prior to the new season tipping off later in the year.