Welcome back to Mermaid Monday week 25!
––––––––––––––––––––––––––––––––––––––––––––––––––––––––––––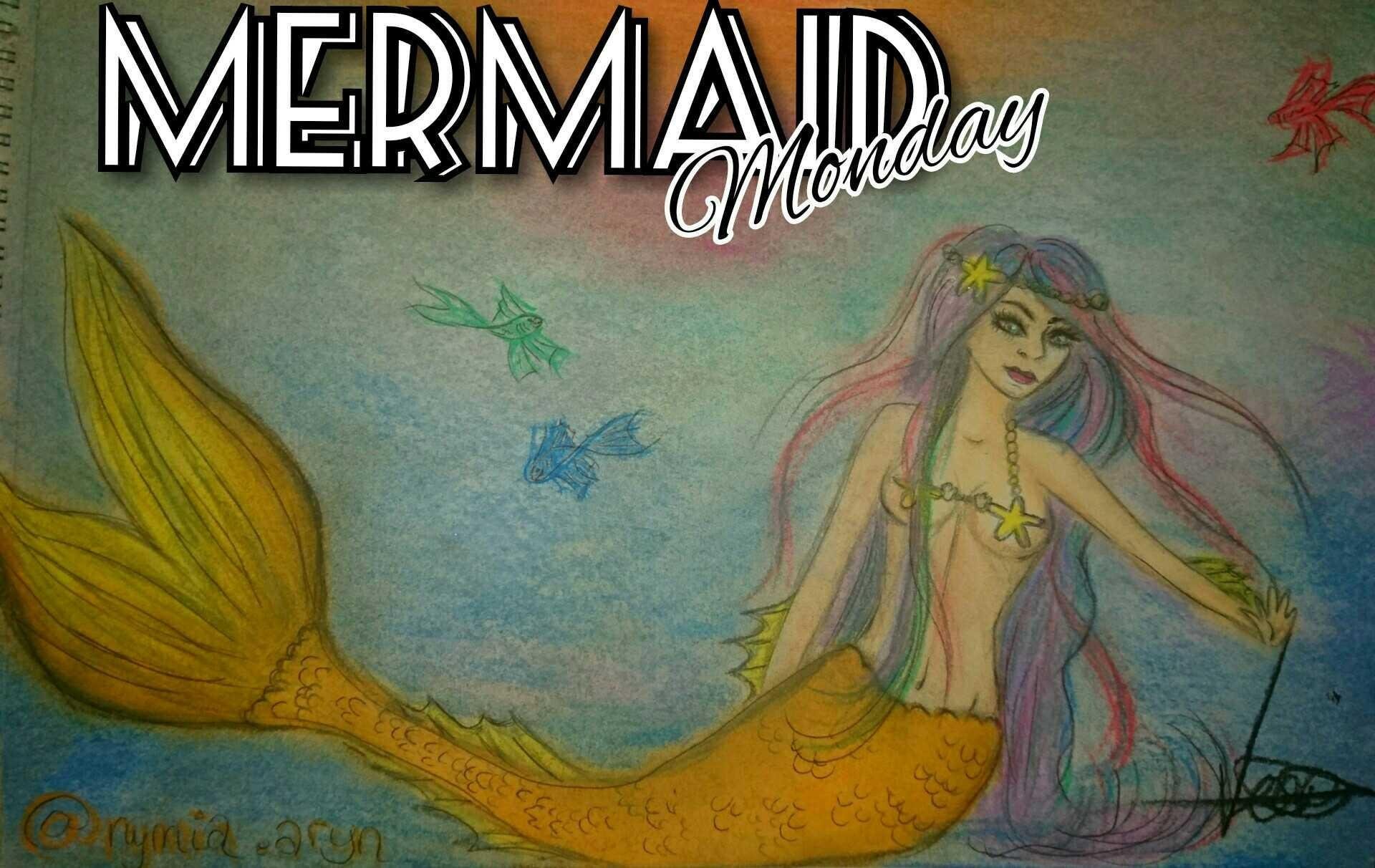 Important note:
the winners of week #24 will be announced tomorrow on
Monday October 22th
––––––––––––––––––––––––––––––––––––––––––––––––––––––––––––
This week I have come up with a theme again:
Mermaid Monday Magic/ Halloween
💀🕷🕸🍬👻
Bring potions, magic dust and wands with special power to the table and draw it in combination of your lovely mermaizing design! Or scary what is also known on hallowern, thought it would be fun because Halloween is almost here to join the party!! And because I've chosen this them, the contest will not end on Sunday but on Wednesday (Halloween) more about this down below /
/
Let's see how colorful, inspirational you can get and a important note; it is at the same time to let everyone see that Mermaid Monday is a weekly contest and wants to make all artists to join, for fun and a little prizemoney and for inspiration for everyone ❤
Join now!!!
I am curious what this week will bring!
You can send in :
(traditional or/ and digital.)
drawings.
paintings.
Papercrafts.
Poems/music
Prizes:
✌Resteems for all artists joining !✌
0.500 SBD
0.375 SBD
0.250 SBD
Here is a challenge for you all, the more value this posts get, the more I can give to the winners!
Rules:
your original artwork, made for this contest:)
-upvotes and resteem, very much appreciated and more chance of getting a higher prize-pool.
-By a amount of $5 SBD or higher in the Mermaid Monday contest post I will share 40% of that amount with the winners.
-Make a post of your Mermaid Monday creation.
-Use the tag #mermaidmonday so I can find your artpiece. (the other tags I use are not nessasery)include the link from this contest post into your own post.
-I love to see the process of your creation so include that in your post.
-Also drop your entry link + picture in the comments below
-Deadline is sunday so make sure your artwork is up there by
Wednesday october 31th
11:59 GMT +2 (Amsterdam time)
have fun making your artwork!
It would be awesome if you give this post an upvote and a resteem, and spread the word so it can grow and we can have a lot of fun with more entries and more prizes!