The blockchain had been used in many settings but there are some other adaptations it is yet to tap into. The music industry for instance is in great disarray. With incessant access and monopoly over artists' content, distribution platforms have literally hijacked content structure from artists.
Back in 2007, a media outfit known as CyberFM was launched in the United States. It had sought to do things differently from other media stations at the time. Hence, it delved into mainstream music; churning out contents that were relatively unknown to many.
Haven made its mark, it is now seeking new foray. Leveraging the blockchain, it seeks to address inefficiencies in the music industry while placing incentives to deserving participants.
Platform
The US has strict measures against ICOs and other cryptographic ventures. Thus, CyberFM cannot embark on fundraiser. However, it has its goal as removing bottlenecks existing in today's music industry.
Casting itself away from shady deals of streaming songs over the air without reward for the artists, CyberFM is doing the otherwise. Aside the Apple iTunes store that charges fees before songs are streamed and downloaded; there seems no ready channel to confront the status quo. Despite this development, what comes to mind is the possibility of returning some funds to artists for paid content.
CyberFM seeks to do better by offering token-incentives to artists. Artists have to sign up on the site and get their songs uploaded before such can reflect on the platform. It banks on the blockchain as medium for decentralizing the industry.
Dual Tokens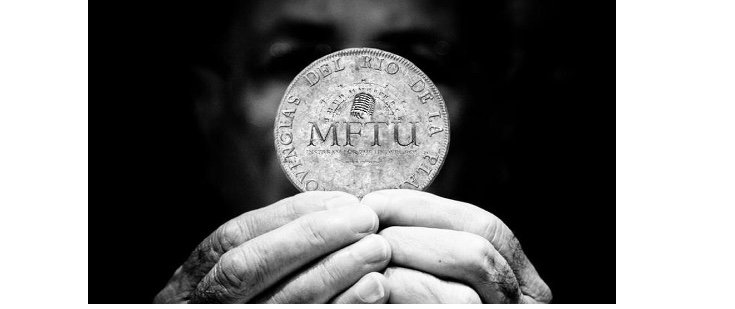 It had been in mainstream media for some time and is bringing on mainstream content with additional benefits such as rewards. Backed by its token CYFM and the mainstream token, MFTU, CyberFM will use both as rewards.
The Ethereum ERC20 token standards will also be issued to deserving users. Token-incentives can be used for app purchases and service payments on the platform. The MFTU token will be specifically used for artist protection against piracy.
Meet the Team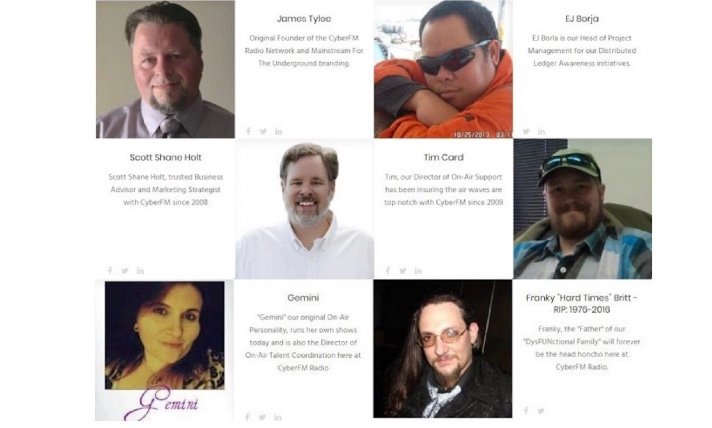 Conclusion
The project could have done better if it were to be positioned in a location that supports crypto. Nonetheless, it has set the pace for incentives to artists when their contents are used. Furthermore, end-users also get rewarded when they complete simple tasks on the platform.
For more information, please visit:
Website : https://mftu.net/site/mftu-2/
Whitepapper : https://mftu.net/site/whitepaper/
Telegram : https://t.me/mftudotnet
Linkedin : https://www.linkedin.com/company/cyber-fm
Facebook : https://www.facebook.com/cyberfm
Author: https://bitcointalk.org/index.php?action=profile;u=1820069