Hi steem friends..
The article of today is that about the Flying trains. Meaning now we were talking about flying cars and self driving cars.But now the concept comes out that is the flying trains.Although this concept is basically like aeroplane.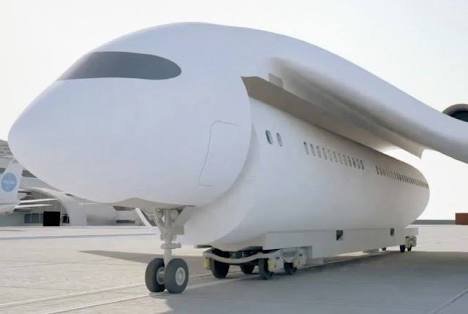 Akka Technologies has unveiled its 'Link & Fly' aircraft design, envisioning a modular craft that relies on a wings here are the detachable.But the bottom section here is different where the passengers will sit and the other one is separate.But here the section below is different where the passengers will sit and the second section feathers separately. Later they will be paired.Here, it is said that the boarding process will be quite easy at the airport. and make it easier than ever to get to and from the airport.
Capacity can be increased and can also be reduced depending on how rush is work or how short or short is this journey..
Akka's Link & Fly concept craft measures 33.8 meters long and 8.2 meters high, with a 48.8 meter wingspan
I think his is a very nice concept.
Let's see how soon we can travel in this flying train. Now friends tell me what's your opinions about this flying train in the comment section.
Thanks for reading please up vote and resteem my post