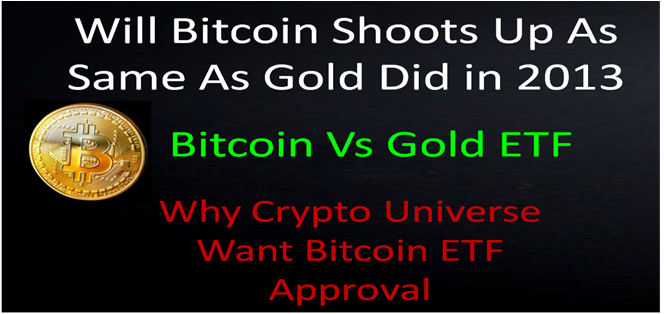 Hello Friends,
Before writing my blog would like to say thanks who are supporting and
encouraging me to write a blog in steemit platform. I will always try to support
you from my heart . Thank you once again.
Welcome to my another blog today here you will be learn about in a simple way what is ETF and why cryptocurrency universe want Bitcoin ETF approval also Bitcoin vs Gold ETF . After reading this blog i would like to know your opinion on Bitcoin ETF and price prediction of Bitcoin after approval ETF, also would like to know how good is my blog and what should I improve in my next blog.
So Steemains Let's Start Explanation -
Most people are enter in cryptocurrency market without having depth knowledge regarding Crypto Trading, ICO and other things ETF is one of them. So here I would like share you in short "What is ETF "?
"What Do you Mean By ETF"?
ETF is also know as Exchange Trade Funds, that means investment fund traded on
stock exchanges such as -
Commodities
Bonds
Mutual Funds
Index Funds and other different Categories.
Lets Talk about Why Crypto Universe Want Bitcoin ETF Approval -
According to Forbes the total net assets held by ETF amount in 2013 $1.34 trillion that compares to $ 14.72 trillion in assets held through investment companies.

ETF also attractive as investments because of their
-Low Investment,
-Tax efficiency,
-ETF become most popular Exchange traded product,
-Main Thing Will not face any security issue or safe from scam,
-Its easy and simple way to trade.

As you knowi told above ETF holds assets such as stock, commodities, index funds etc This all create automatically value for ETF and its huge for Bitcoin to a skyrocket.
This are the some points I mentioned why crypto universe want Bitcoin ETF approval.
Lets Understand Bitcoin Vs Gold ETF.
In 2017 end Bitcoin market capitalisation went approx 7000 to 8000 Billion at that time
Bitcoin reached approx $20,000we saw huge growth in Bitcoin. So if we want like this growth one moretimeis necessary for Bitcoin ETF approval and I told you above regarding ETF popularity and net assets. That is huge for Bitcoin and crypto market to SHOOTS UP like SKYROCKET. So Please i request you all of you to support for ETFapproval and comment below what yopu think regarding of this ETF.
When Gold ETF approved in 2013 we saw huge increament and booms in Gold. Crypto Community and we all Believing Will Bitcoin Shoots Up as same as Gold done.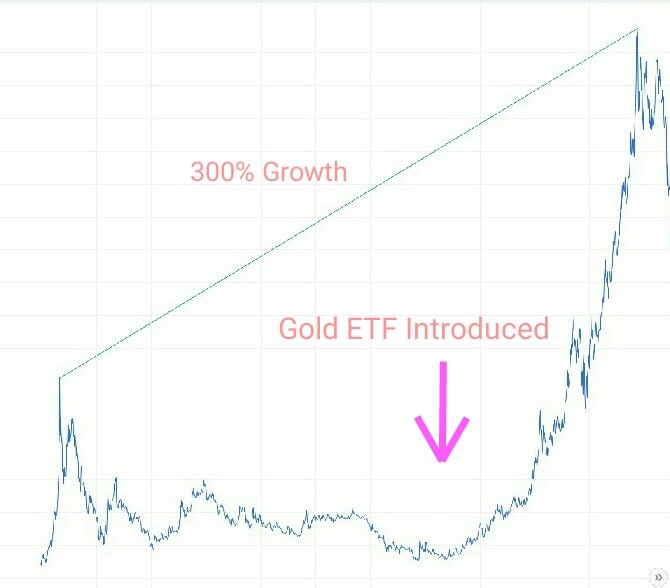 Here Is The Bitcoin Chart....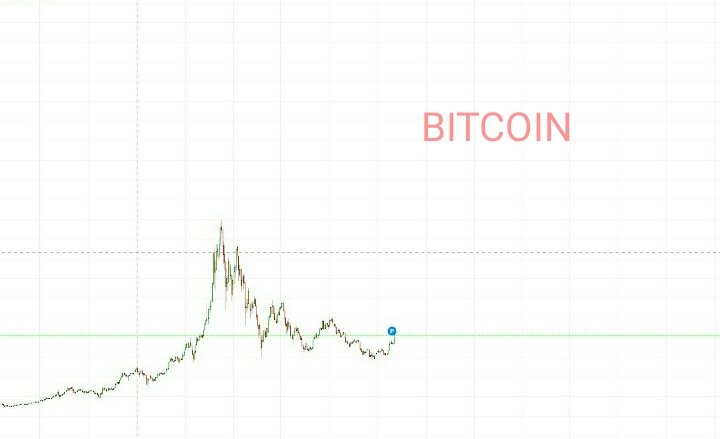 What you think about this ? Please share your Opinion below comment.
Thank You reading this blog.
Please Upvote, Comment, Share and Follow.
Wish You All The Best.
Happy.