Hi all,
I have a Message for my new crypto family members,
This message goes out to those who have lost a trade. You are about to get some tough love. Shake it off and stop feeling sorry for yourself.
I know a couple people who lost a trade and now they are afraid of trading because they lost a trade. If you do not get over that fear, you will keep missing all the trades. You can't go through your trading career and believe you will not take a loss. That is not true and thinking that, will set yourself up for failure.
You WILL take losses. It's how you come back from those losses defines who you are as a trader. Are you going to feel sorry for yourself and talk about your losses? Or are you going to shake it off like a pro, and get back up on the bull? Why do you think I don't want people talking about losses.....because you are dwelling on the fact that you lost money. You are giving that loss all the power. The guilty people who talk about losses in the chat....are STILL not trading because they are afraid...they are still dwelling on their losses.If you can't shake off a loss, then trading may not be for you. You HAVE to shake it off, or you will continue to not make money because of fear, or continue to loose money.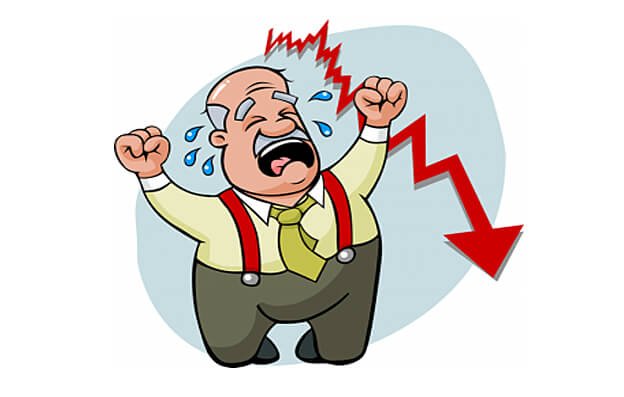 How to shake it off?
Stop dwelling on the fact that you lost money. Stop thinking about it, stop talking about it. Now, if you have a loss and you want to discuss WHY you had a loss and come up with a solution, that is a different story. It's a learning experience. If you complain about a problem with no solution, that is just whining. BUT, most of the people who had losses don't do this to learn from their loss, they just want to hear that other people had losses, so they don't feel as bad that they had a loss.
Stop feeling sorry for yourself when other people in the group get a win, and you don't. That is negative emotions around winning.... If you feel sour or sorry for yourself when other people win, and you don't'...STOP. You need to celebrate with people, even if you didn't make the trade.
Stop trading with your entire bank roll until you get a win. You are trying to "get back" the money you lost in a trade....you are still thinking about the loss and you are trying to make up for it. Trading with emotions is risky. Start making very small trades until you get your confidence back. If you just suffered a loss, and you have no confidence....throwing your whole bank on a trade, is not a smart thing to do. Start off small, so you can get your confidence back. You can do this.
@cleverbot @banjo