The Reserve Bank of India has given license to operate Bank of China Bank of China. The news agency ANI has given this information by quoting sources. According to the ANI, the Reserve Bank of India (RBI) has issued a license to operate Bank of China in India. This clearance was agreed between Prime Minister Narendra Modi and China's President Xi Jinping to hold talks at the Shanghai Cooperation Organization Summit.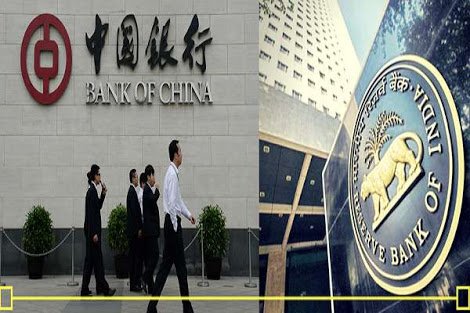 After opening its first branch in Karachi last year, 106-year-old Bank of China is ready to operate in India. Bank of China is one of China's largest public sector banks and in terms of market capitalization it is one of the largest banks in the world. Bank of China works in 27 countries, including Australia, UK, Ireland, France, Germany, Italy, Malaysia, South Africa, Singapore, Japan.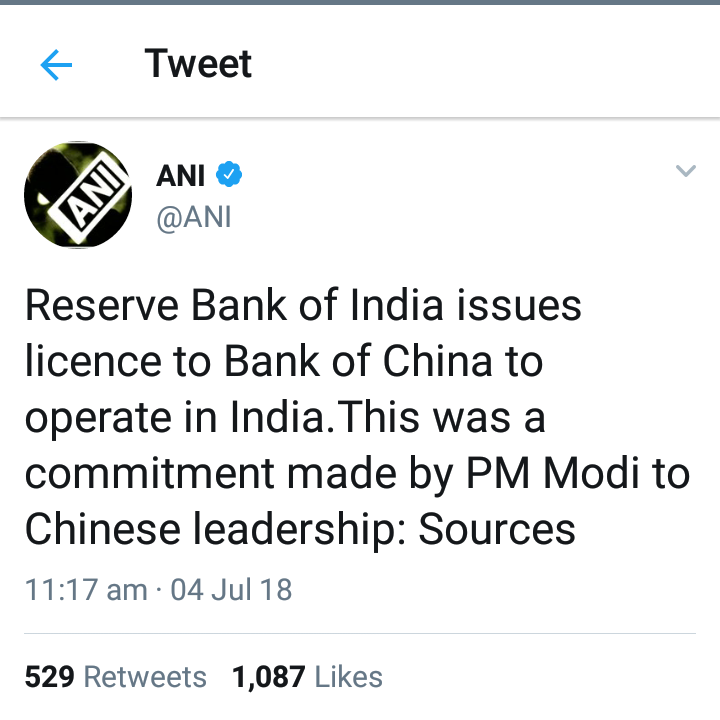 Prior to Pakistan, Bank of China also opened a branch in Turkey and Brunei. About 3 million 10 thousand people work in the Bank of China around the world. Headquarter of Bank of China is located in Beijing, China's capital city. Works in two subdirectories of Bank of China Canada and Hong Kong.
Meanwhile, the new bankruptcy of India and international investors and lenders interested in Bankarpse Samhita (IBC) is interested. Data compiled by Bloomberg shows that Indian banks have increased interest rates in foreign currency loans by 77 percent and lower interest rates compared to the same period of 2017. According to a report by Moody's, since India is going to cure the bad credit crisis from time to time, this will result in cleaner balance sheets and strong credit profiles.