Posing your subject can be intimidating but it's a crucial element in getting the best photo possible.Even if you don't pose, understanding why certain poses and positioning of the body works can help you choose the right angle in your lifestyle and documentary images.The Click Pros have chimed in with their best tips to help you out. From kids to families to adults, they know how to get their subjects just right for the camera!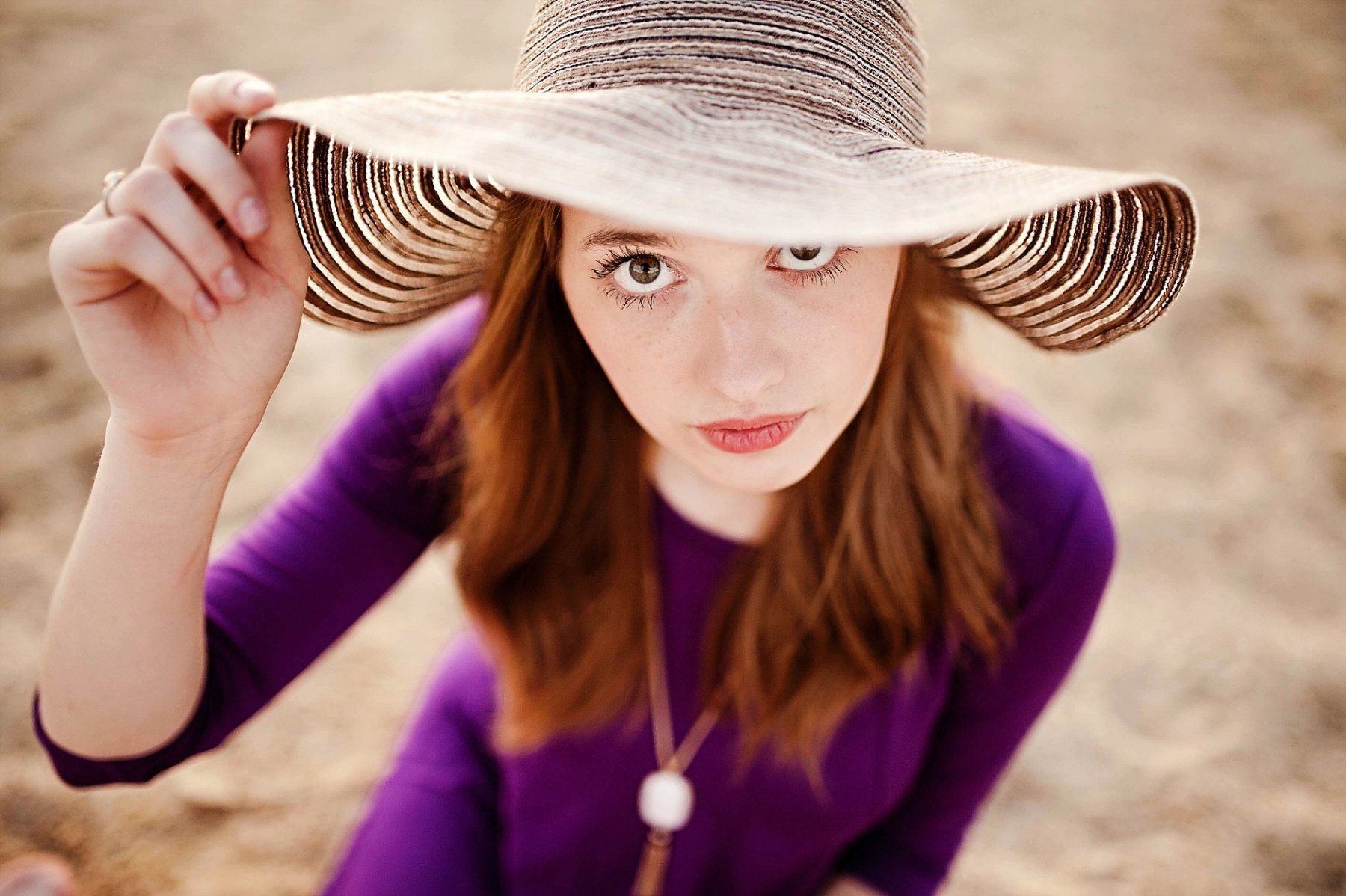 1. Use their hands
Always have them do something with their hands. Seniors tend to get uncomfortable and stiff at their sessions until they warm up.I always have them do something with their hands. It creates a comfort for them and they are less likely to look awkward in the photos. I tell them to hold or touch their face, shoulders, wrist or arms or hold onto their jackets, hats, or scarfs.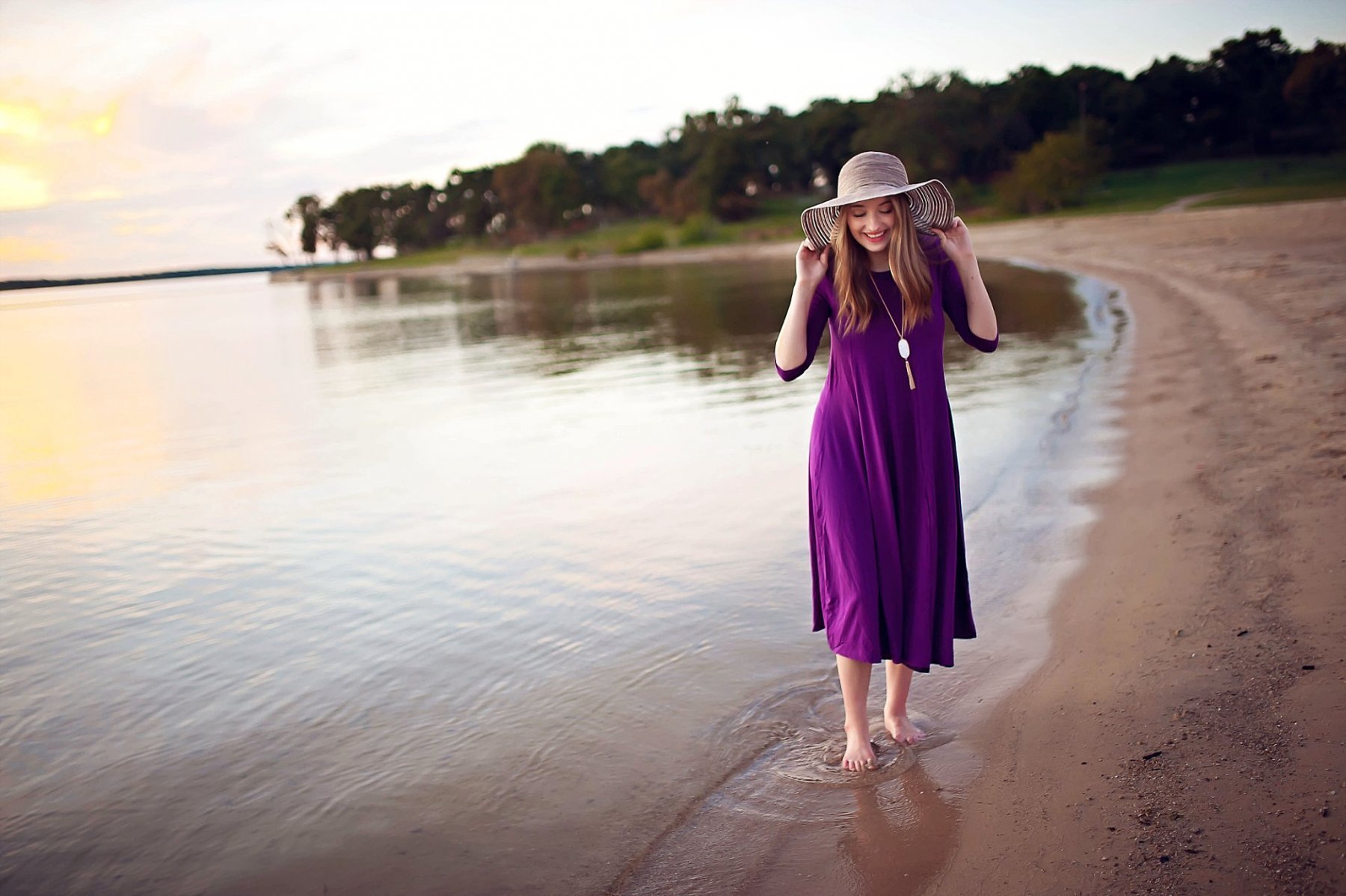 2. Piggyback
Don't forget the piggyback pose! For subjects who are different heights, I love to use the piggyback pose. It gets heads close together, and usually elicits a nice interaction between the two. It works for older and younger siblings, parent and child, and even couples!. When photographing adults in this pose, be cautious of your angle – the wrong angle can make someone look larger than they are.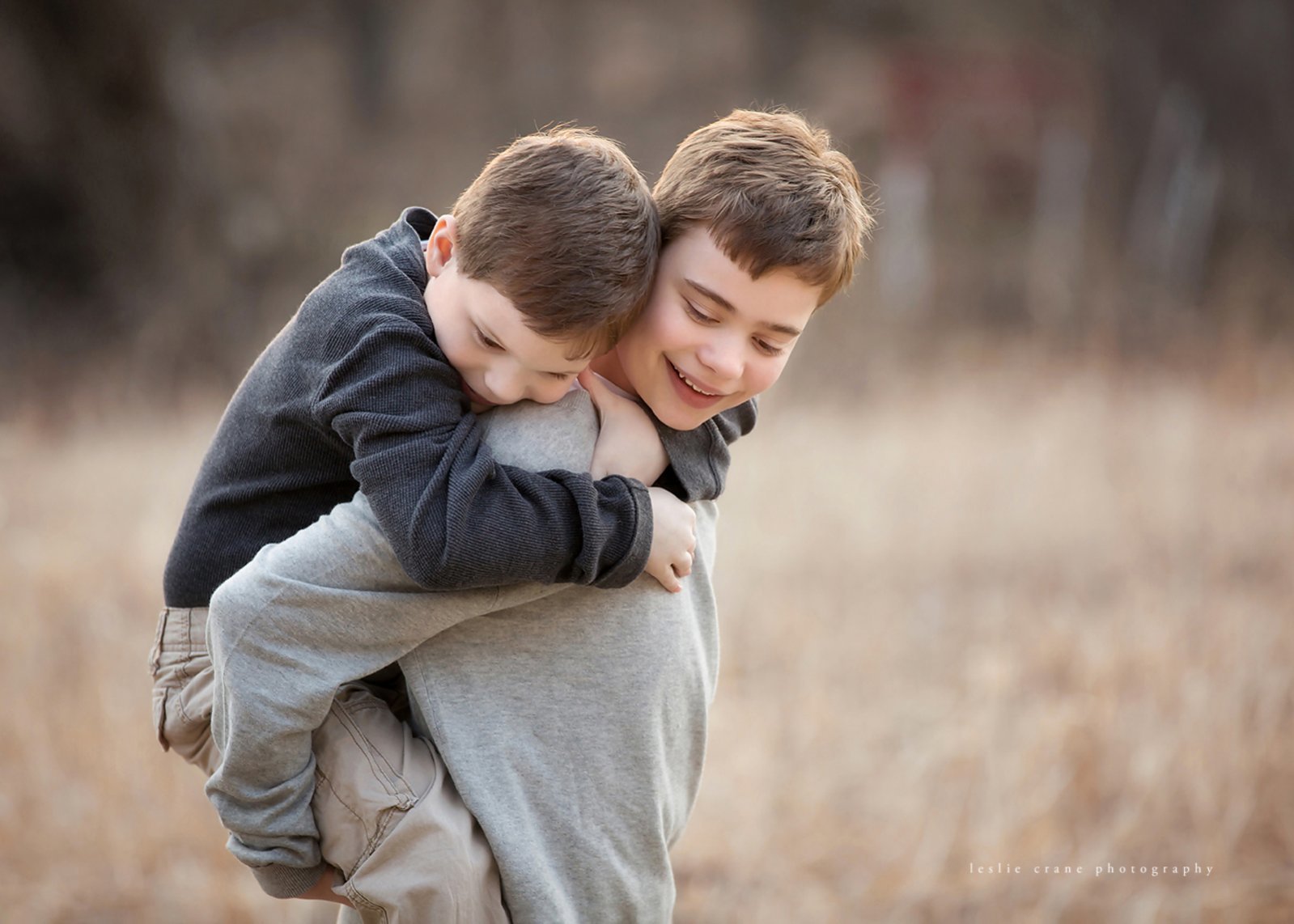 3. It's all in the shoulder
Like posture, the shoulders can make or break a portrait. Very flattering for women of all ages and sizes. Have you subject stand side-on to you with her hands on her hips, elbow pointing behind her (think a chicken wing), shoulders relaxed, front leg bent with her weight mostly on her back leg and a little hip pop.Then have her bring her chin toward her shoulder and push the shoulder up and forward toward her chin and tip her upper body slightly toward you. A little wind in the hair doesn't hurt either!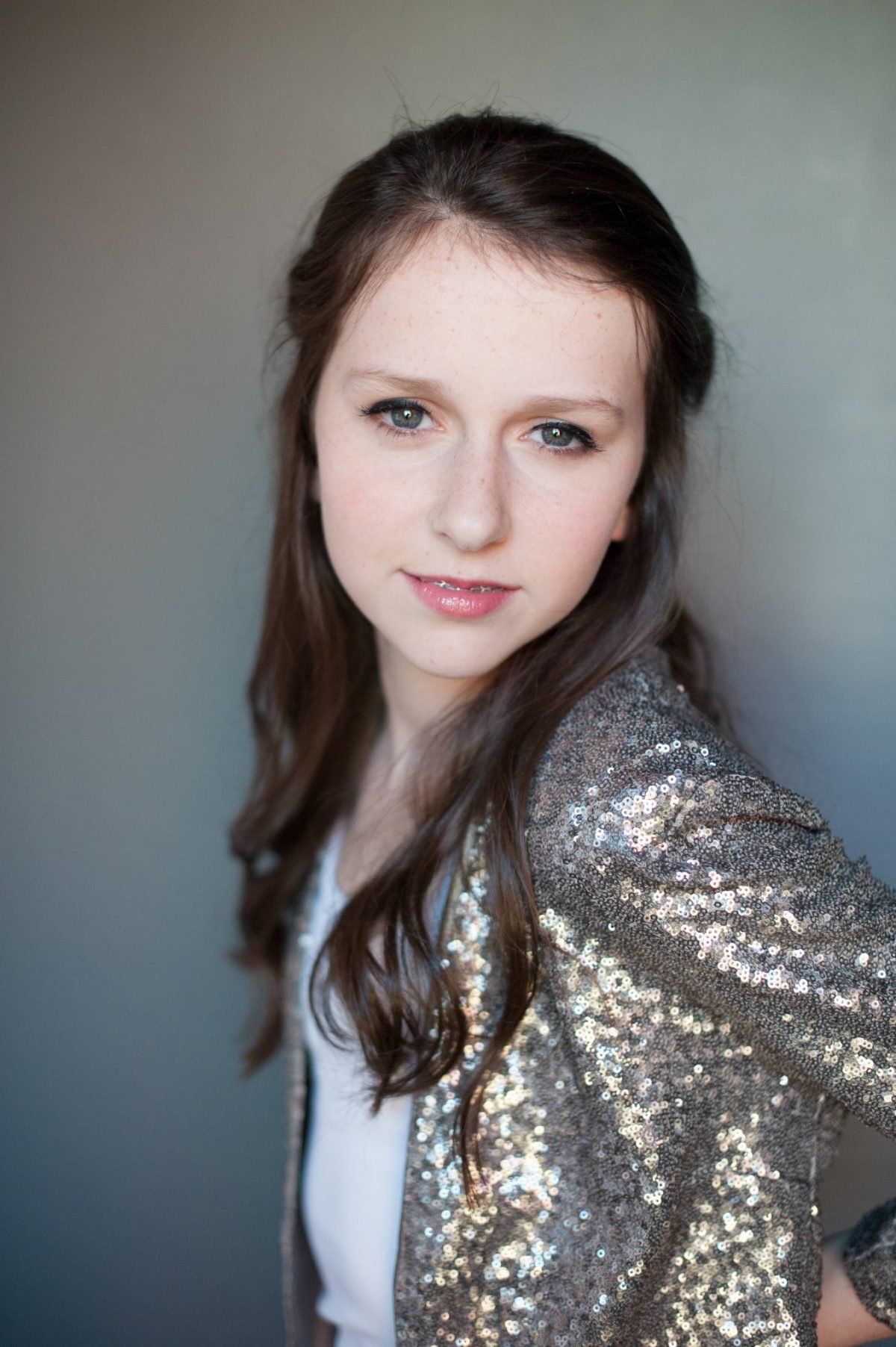 4. The arm cross
Have your subject sit on the floor or on an apple box so that her knees are at waist height or higher. Have her lean forward to you, place her forearms criss-crossed on her knees, pushing her arms forward and pulling her torso away from you.Variations could include crossing both arms and laying the hands on the opposite bicep, one hand up, arms wrapped around the knees or side-on. Hands should be long and relaxed (think ballerina) and the chin should be pushed forward and down slightly.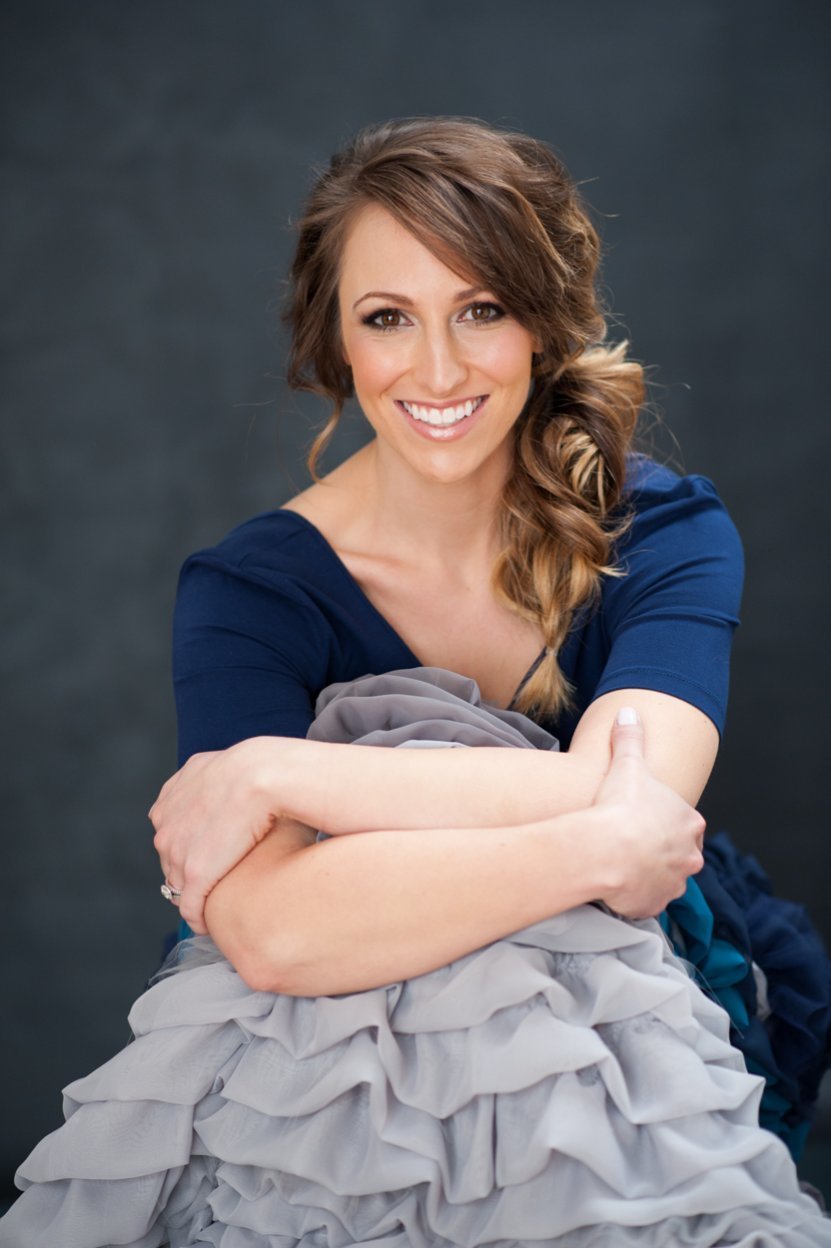 5. Create connection
Always look for ways to improve the connection between them. This can be as simple as adding a hand, tilting a chin, or removing distractions.I always move around my clients from different angles and make small changes along the way to accentuate their story. After your shoot, remember to write down what worked and what didn't so that you can improve your posing repertoire.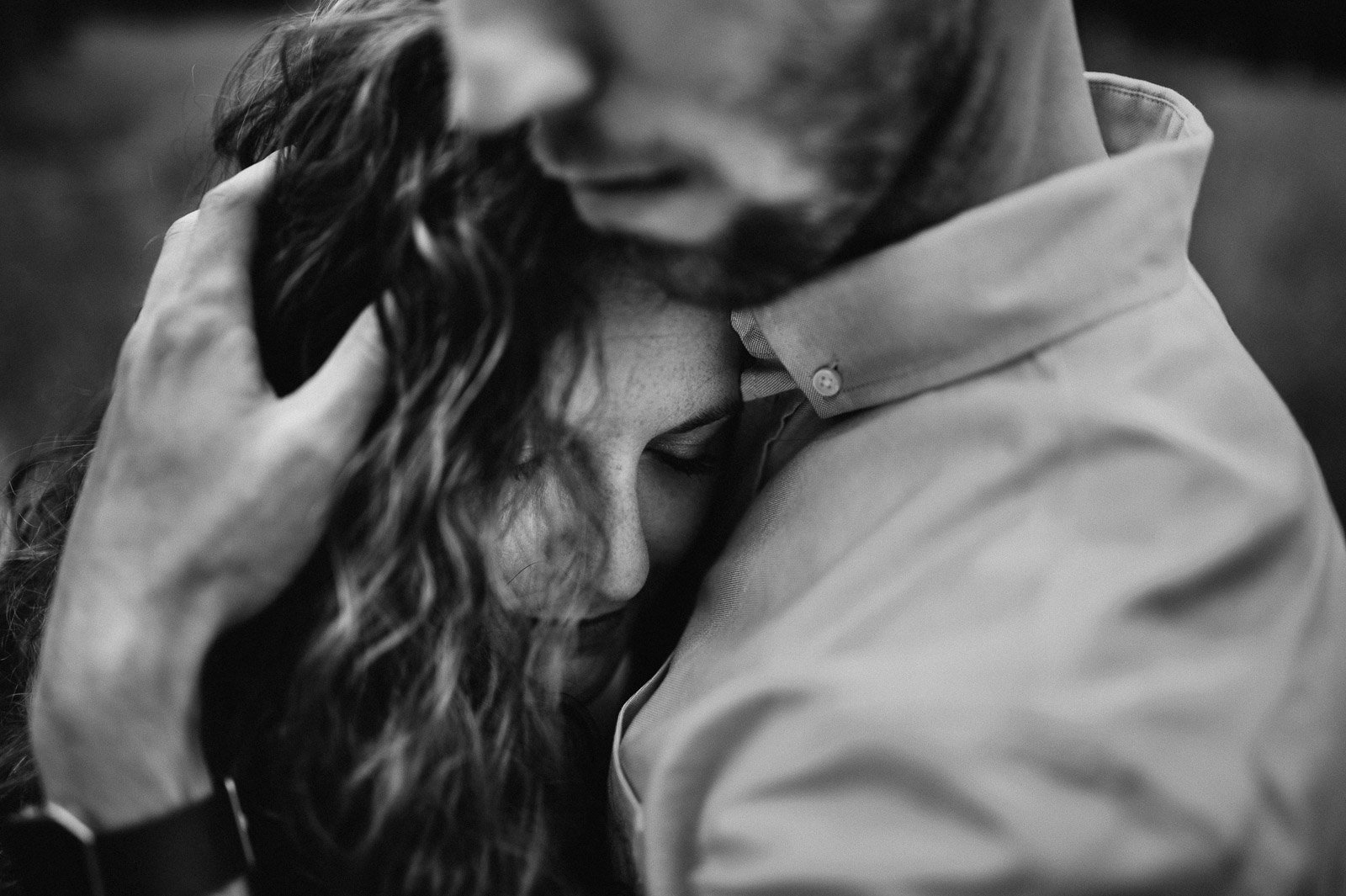 6. Hug it out
When it comes to kiddos – get on their level. Never push, plead or bribe. We find that ONE thing they love and run with it. My littlest clients can resist a good hug, kiss or cuddle. This creates true connection and loving moment. I am not ashamed to admit it either…when all else fails – fart jokes. Works EVERY SINGLE TIME. Most authentic, real and amazing smiles. Miss Allison doesn't do 'cheese.'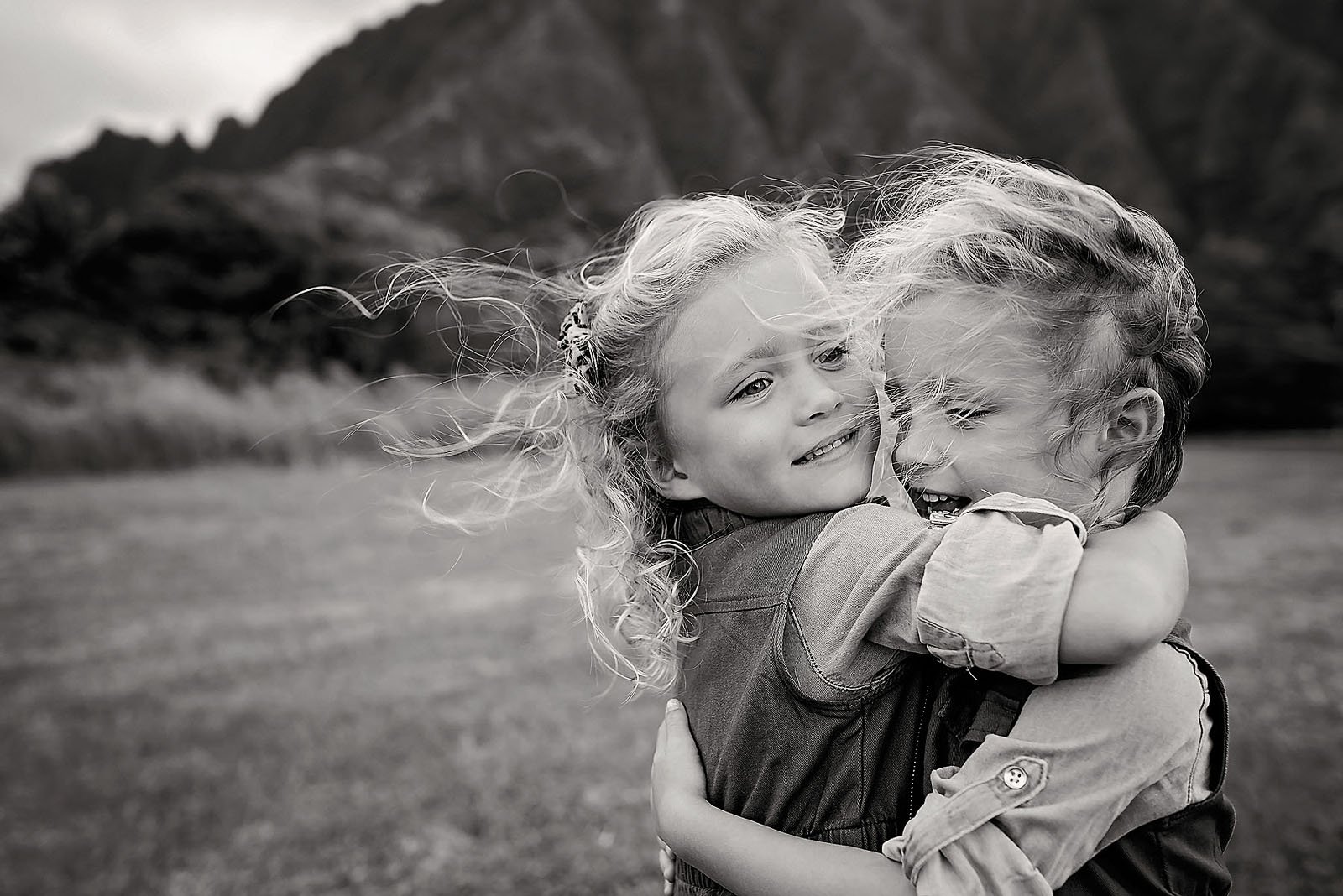 7. Walk this way
Walking isn't just good exercise – it also makes for good photography. I like to get people moving. It's a great way to give them a break (especially little kids) and still capture a connection. Couples I have them hold hands and walk. I might ask them a question so they will look and talk to each other. Families I like to stagger and group. Having them link arms or hold hands while walking.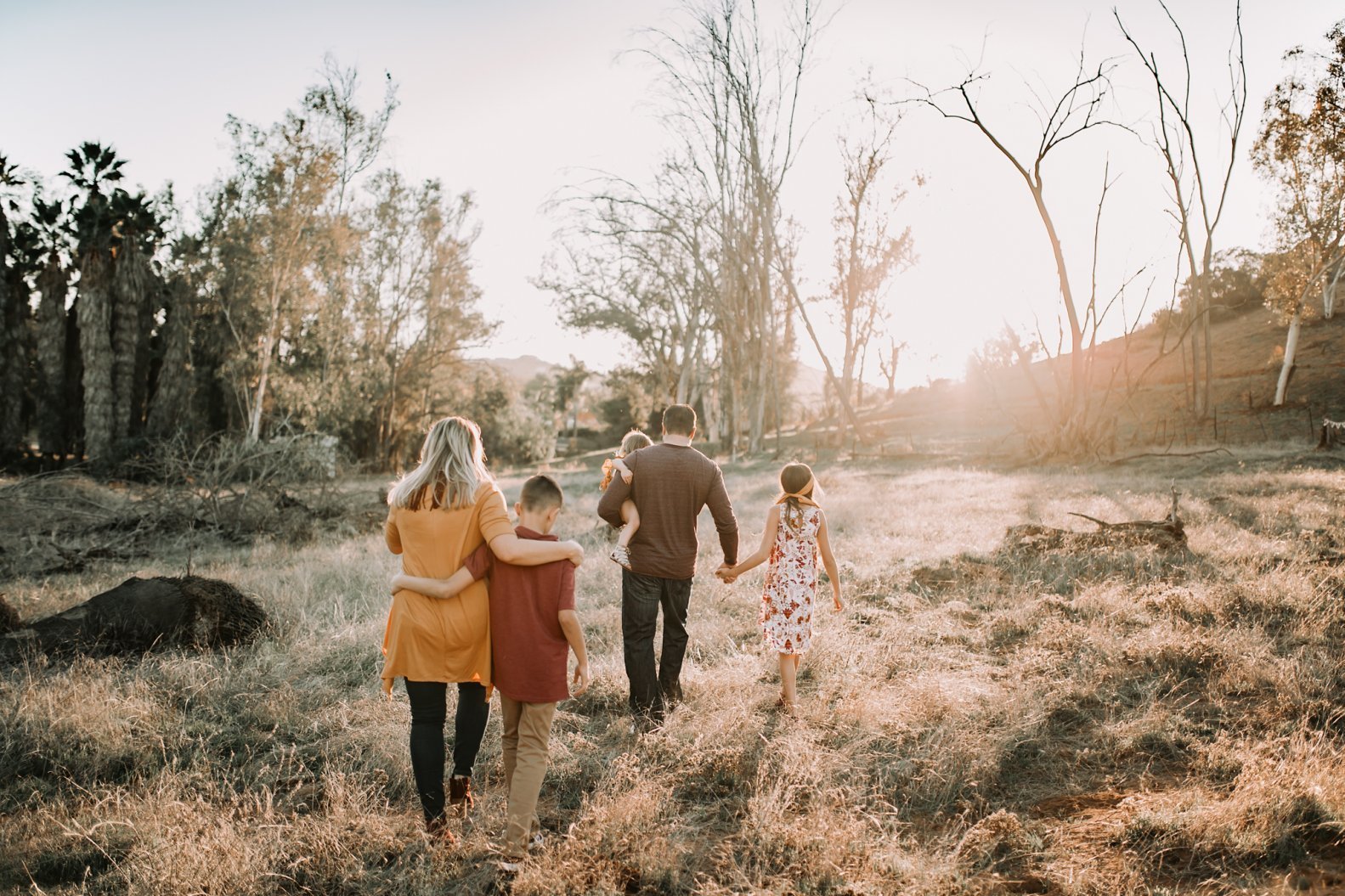 8. Get up high
Get up high and shoot down! Doing this will not only get you a unique angle to include in your client's gallery, but it's also super flattering for the mom-to-be.It emphasizes what we want to emphasize (her growing belly) and de-emphasizes any other areas she may be self-conscious of. Bring along a step-stool to your next maternity session and give it a try! Or, if your session is taking place in your client's home, standing up on the bed or a chair also works well.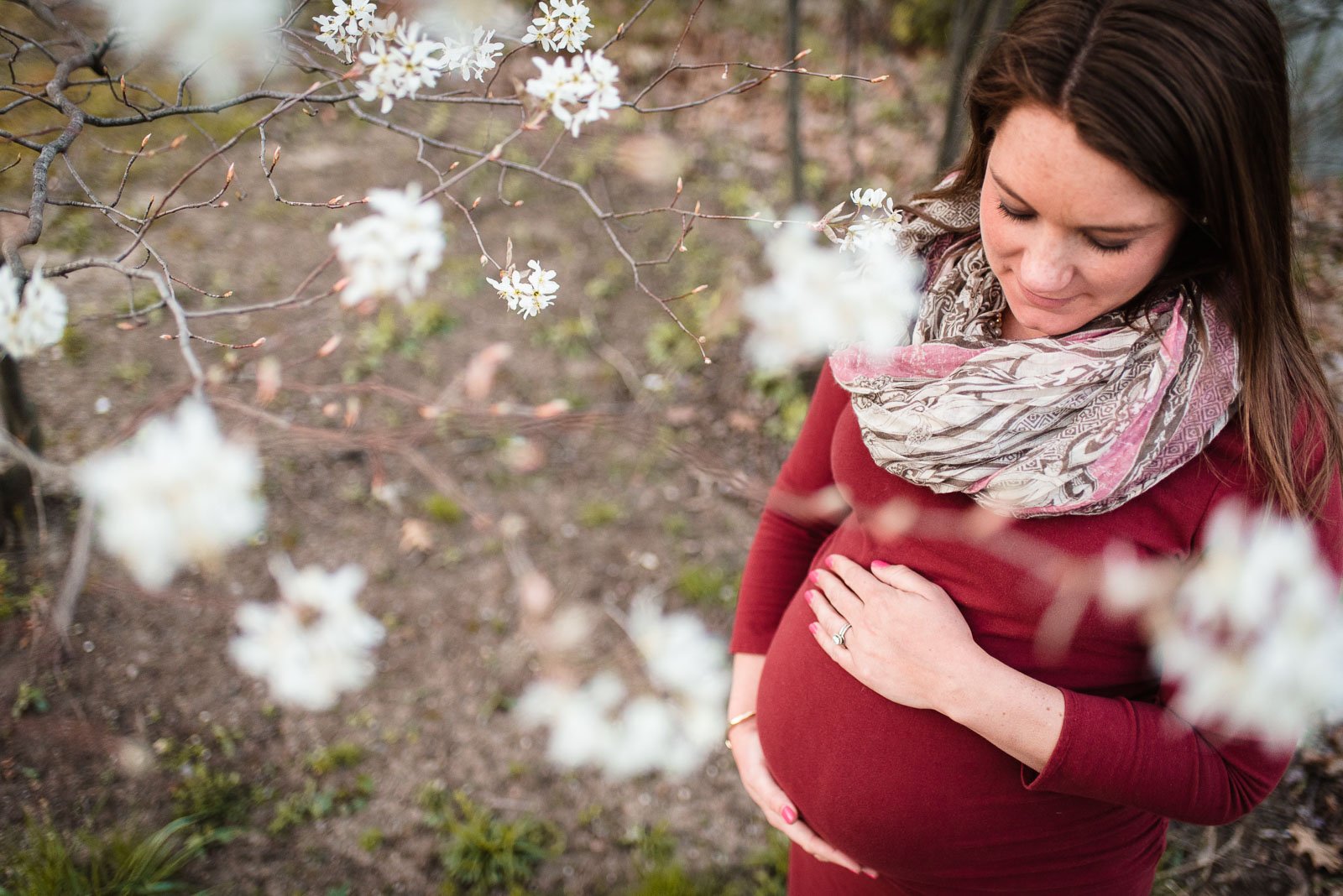 9. Look back
Providing clients with more action oriented directions versus specific poses will elicit more natural interactions and images that appear less stiff. For example, directing him to look back as his wife kisses his forehead creates a natural and intimate image.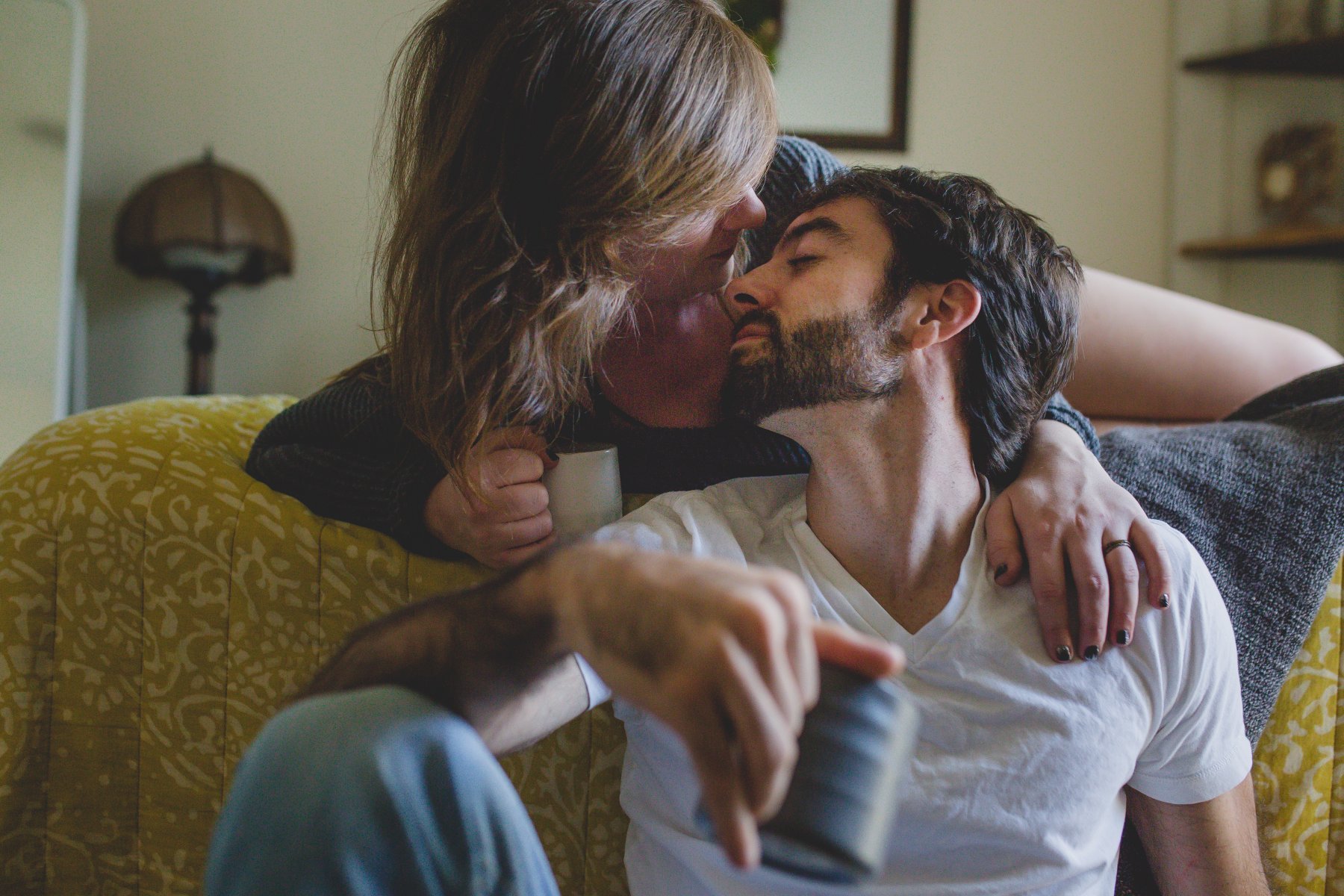 10. Stay connection
When communicating emotion in your photograph, the positioning of the hands is everything. I tell my clients to always stay connected in some way, and I ask them to keep their hands active.I offer suggestions of what mom or dad should do with their hands such as gently touching their child's face, brushing their child's hair aside, rubbing their child's small fingers within their hand, or even giving the child a gentle tickle. If the hands are in site, make sure they are a visual sign of the connection the parent and child feel for each other.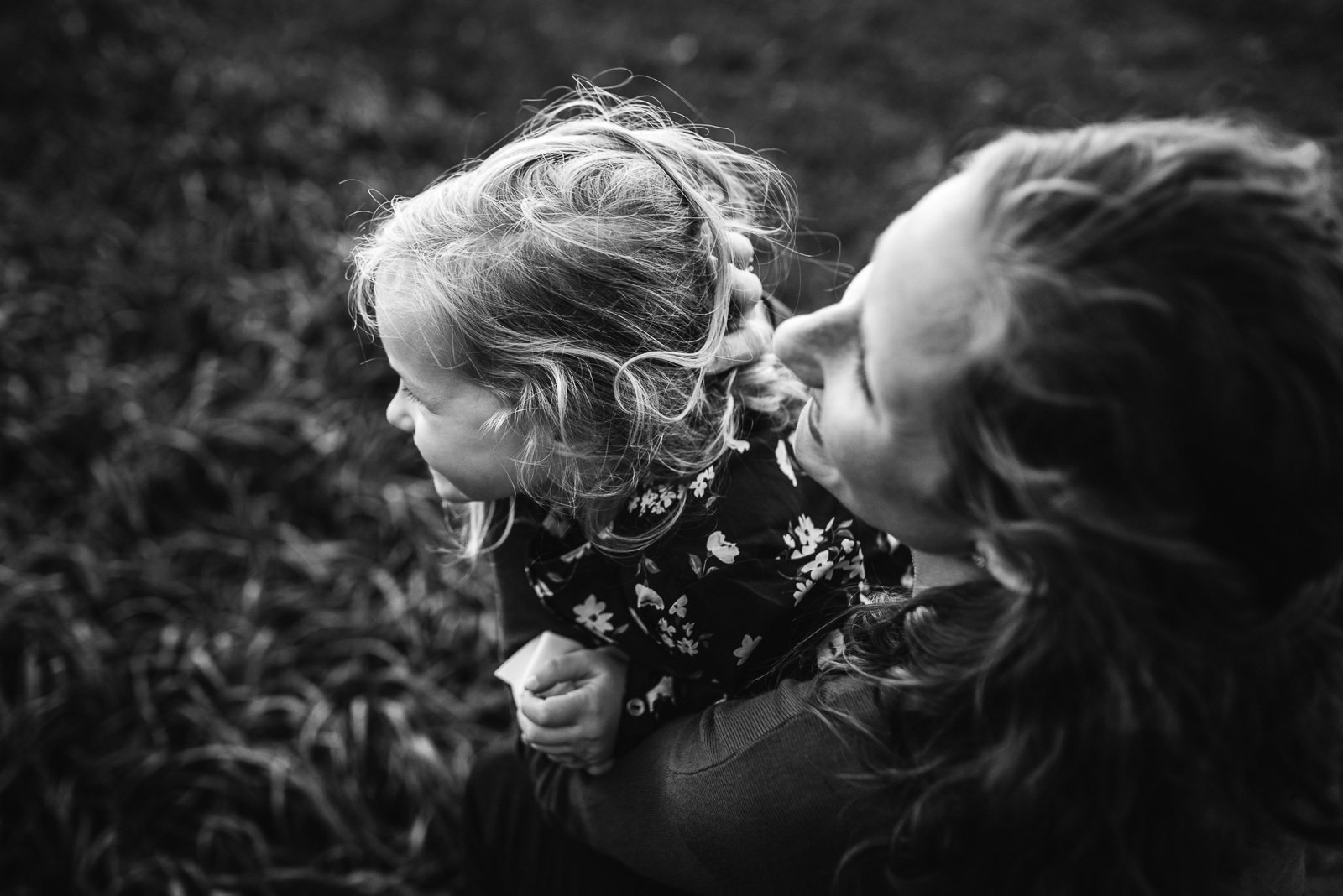 11. Genuine smiles
Of course, a picture wouldn't be a picture without some true, genuine smiles right?