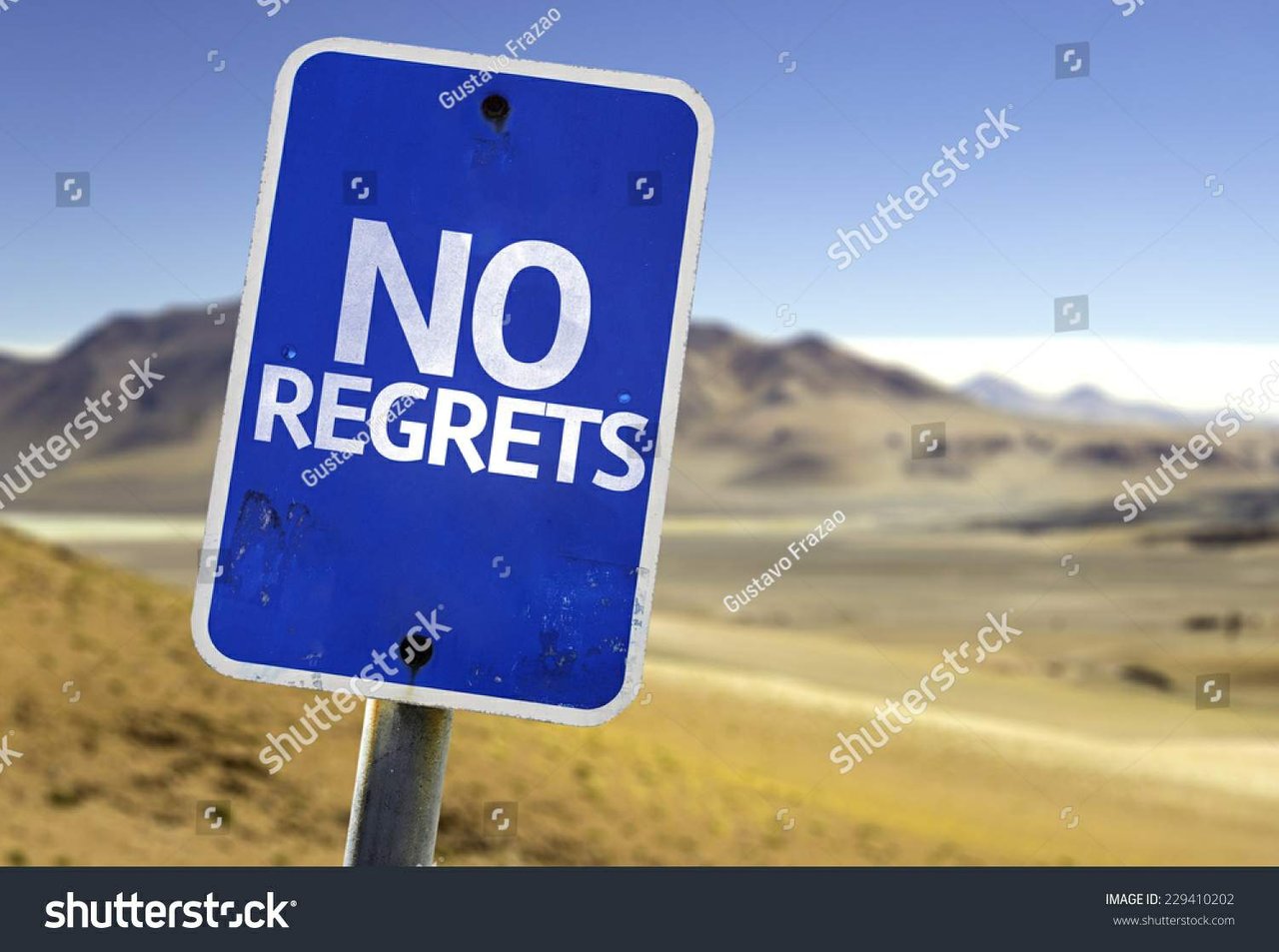 It's just as the title says: NO REGRETS.
I mean I know lots of people look back at their lives once they get a certain age and be like: man I wish I had done this this way. or I wish I had done it that way. or I wish I had never done it at all. But honestly speaking.
I HAVE NO REGRETS. I'm actually thankful for the places that I have been. the people I have come in contact with.( even if they werent the nicest) all of the things life has shown and taught me. and you wanna know why? because had I not gone through all of the things that i did. then where would i be right now? Had i not learned the lessons that life taught me. then what would I have to teach my children? Had I not dealt with the bad people as well as the good. Then how would I know what type of people to stay away from and what type of people to welcome as friend? Had I not gone through school. Then how would I have known how to read, tie my shoe, etc? Had I not listened to the people that help raise me. Then how would I know how to raise my children or take care of myself ?
The list goes on and on.
So when I look back at my life and all of its lessons. I honestly can say that I LEARNED ALOT. I'm thankful for it. And through my lessons that I have learned I teach my children as well as all others the do's and dont's about life in Hope's that they always make the right decissions. Always live through Truth and never lies or dishonesty regardless if it hurts any persons feelings. never allow someone to guilt you into changing who you are as a person just so they can feel better. etc etc. I thank u
life lessons. I have no regrets.
Posted using Partiko Android