It is quite sad that we live in a world where creepy people exist, who sometimes don't understand that 'NO' is actually a meaningful word.
But that isn't to say that there aren't any nice people as well to balance the equation.
And sometimes, all you need to do, is put out a bat-signal, and they'll be there for your rescue. An example for this was set when a woman booked a cab to get away from a creepy companion.
An Uber driver shared his story telling that a female ride, who's booked him, texted him to ask if he could pretend to be her boyfriend upon arrival. He wasn't sure of the reason behind the request, but still decided to play the role – which as it turns out helped the ride to get out of a creepy situation safely.
In his post on Facebook, Brandon Gale shared the particulars of the incident.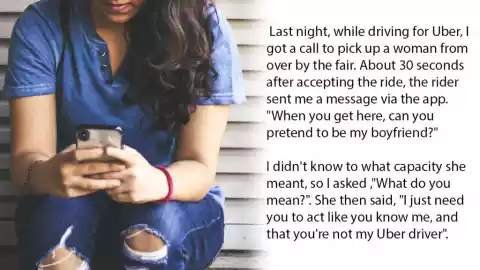 Third party image.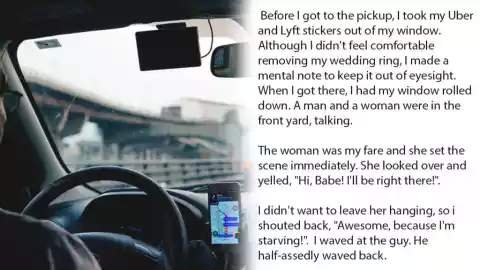 Third party image.
Once she got in the car, the ride gave him the backstory of the weird request.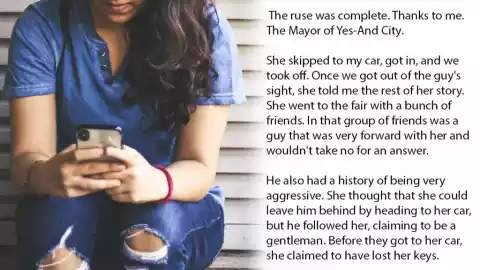 Third party image.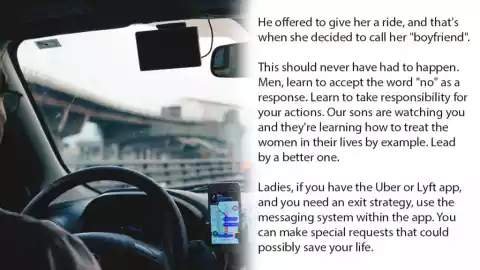 Third party image.
The Taxi driver then shared his suggestion to 'gentlemen' and women everywhere.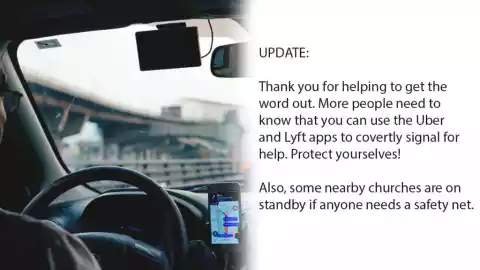 Third party image.
He also wrote that these apps can be used to covertly send out a signal, should you ever be in a tough spot.
Brandon's story was not just a reminder that there are still good people walking among us. But also, it worked to create awareness among people who might be in similar trouble, and not know the way out.
I congratulate Brandon for his actions. Luckily, his quick thinking ensured the girl escaped a tricky situation safe and sound!
Posted using Partiko Android