{"Wine is one of the most civilized things in the world and one of the most natural things of the world that has been brought to the greatest perfection, and it offers a greater range for enjoyment and appreciation than, possibly, any other purely sensory thing" - Ernest Hemingway... Today's entry will be a part of @jayna's contest of two-fifty-words, hundred-words and fifty-word taskers. Now, let us feast upon the grapes and drink to our heart's content some wine!~... Today's music-aide: White Palace from Hollow Knight OST.}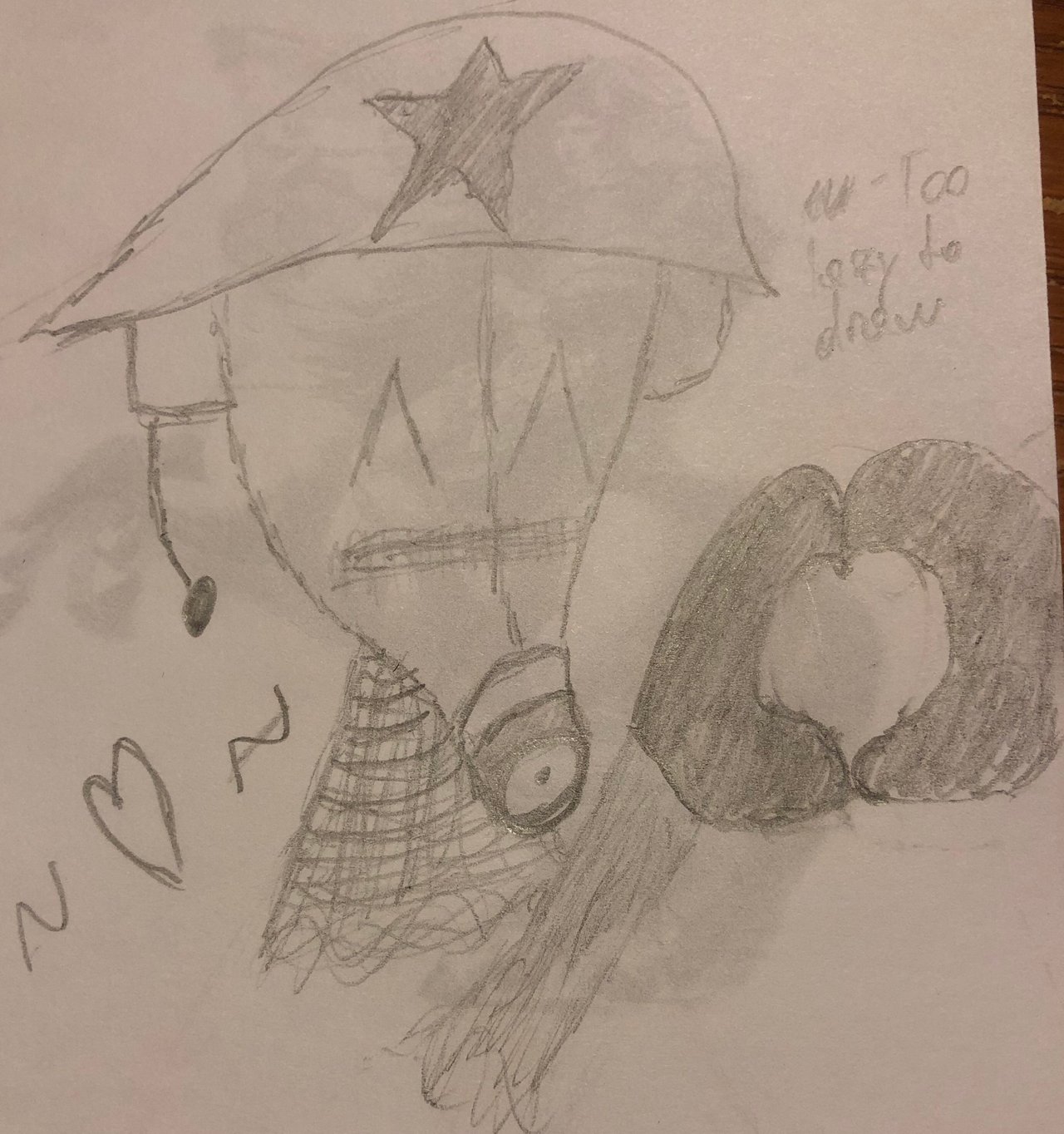 My sketchy sketch
- My Mondays -
- Tipsy sayings :p -
Their feet at an irregular rhythm, the two raised their bottles o' wine towards the air. But the oil-casted night with her choir couldn't care. Yet the whistling winds being the fun singers they were, they whistled on by and aided the lil' ruckus the pair was making.

Grass crunchingly bending to the will of tipsiness, their bodies soon hugged the greenscape. Chuckles escaping their mouths, the grass pushed their bodies and soon their hands caught their heads. Only the smile a drunk could pull, and both were reflections of their perfection of the smile.

The wine bottles still guzzling, the night sky still sang and their bodies wiggled on the muffled cries of grass. Noses touching, the pink glaze burning red on the cheeks. Each neuron screamed gaily with the sliding grace of their fingers.

Her lips opened yet mumbled stutters. Over on the other side of the bridge of two noses, her lips only perked up as her tipsy voice-box said what her partner's voice-box fumbled to say. Both eyes narrowing, noses swinging away from each other and their lips attempting to make contact.

The first strikes landed off course, yet there were seconds and their cheeks received the steamy grace. But the third time charmed their lips to make contact and let heat course through their body. Their mouths reveling as the brain began to overload the neurons in dopamine, the starry canvas's choir now accompanied by their oral praises of love under the guardianship of wine.
- Hundred grapes -
"So Tadeusz, this how yah make them wine?"
"Tak- I mean yes. Why don't you start foot squashing grapes now?"
"Really, why not get them engies to wrench up a grape squasher?"
"Doesn't have the same fun, plus wine won't age faster regardless."
"Eh, your loss Tadeusz. But I will squash them grapes if I-"
"Don't worry, I got the bottles you need. Thought you'd need them one day."
"Gee, I didn't even said a peep. And yah already pull'd the white wine and vinegar. What are yah, Tadeusz or a good actor?"
- Fifty bottles -
O Diary, o Diary! Do I have a tale to tell today. But I can't be so exact, what if I don't get to burn you in time?~

Well, I found Monti Christo's wine cellar and now we are fermenting the wine.

Sorry, but I can't tell more!~

Bye bye~
———————————————
Two things: wine!~ \ :p \ and sweet wine (red) is the only way to drink wine.

Sweet-wine-ism (red) is the only correct path on who's a comrade and who dares to self-hurt themselves with other wine. We needn't act, their bodies will ache while we can enjoy the pleasures with feeling the acid a whole lot. Keep up the good fight and let no anti-sweet-wine-ist tell you otherwise!!!!~ <<<<3333!!!!~