Microsoft has launched a new update of Windows 10 came a set of new features and the most important of the possibility of connecting smart phones without computer programs, and the new version of Windows 10 No. 16251 where you can access the Settings section and you will find a new option under the name of phone and from which you can connect the phone, whether Works with Android or ios on a computer.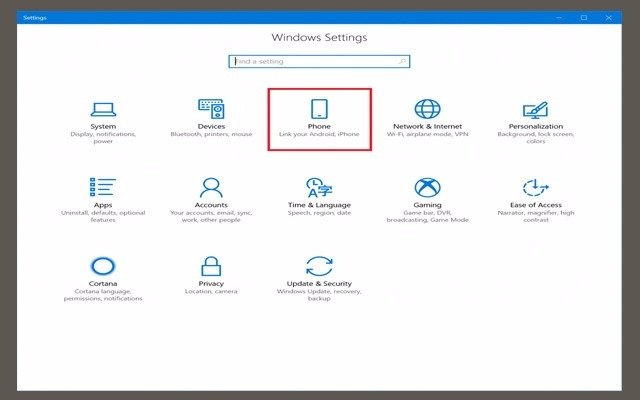 Wi-Fi or Bluetooth is supported in the process of connecting the two hosts using an application
https://play.google.com/store/apps/details?id=com.microsoft.appmanager
Then you can do a variety of tasks including sharing links, browsing the Internet and other tasks.
In addition, the new Windows 10 update was able to display Cortana search results on the screen instead of opening the browser as it was before.
For more information and the update process go to the following link
https://blogs.windows.com/windowsexperience/2017/07/26/announcing-windows-10-insider-preview-build-16251-pc-build-15235-mobile/amp/